Into the Forest We Go
Lush, green lingerie presents: The Call of the Woodlands
Now here's a color which does not stereotypically spell out lingerie... So many lush, green lingerie models this season, we can almost smell the chlorophyll!
Join us and catch this color blocking wave asap (we'll be over here, riding this trend and the
dark blue
one < see our last
article
> as much as we can) because let us tell you, it is absolutely everywhere (insert happy dance here) and all we want to do is wear only forest green lingerie all day, every day. Here are our favorites: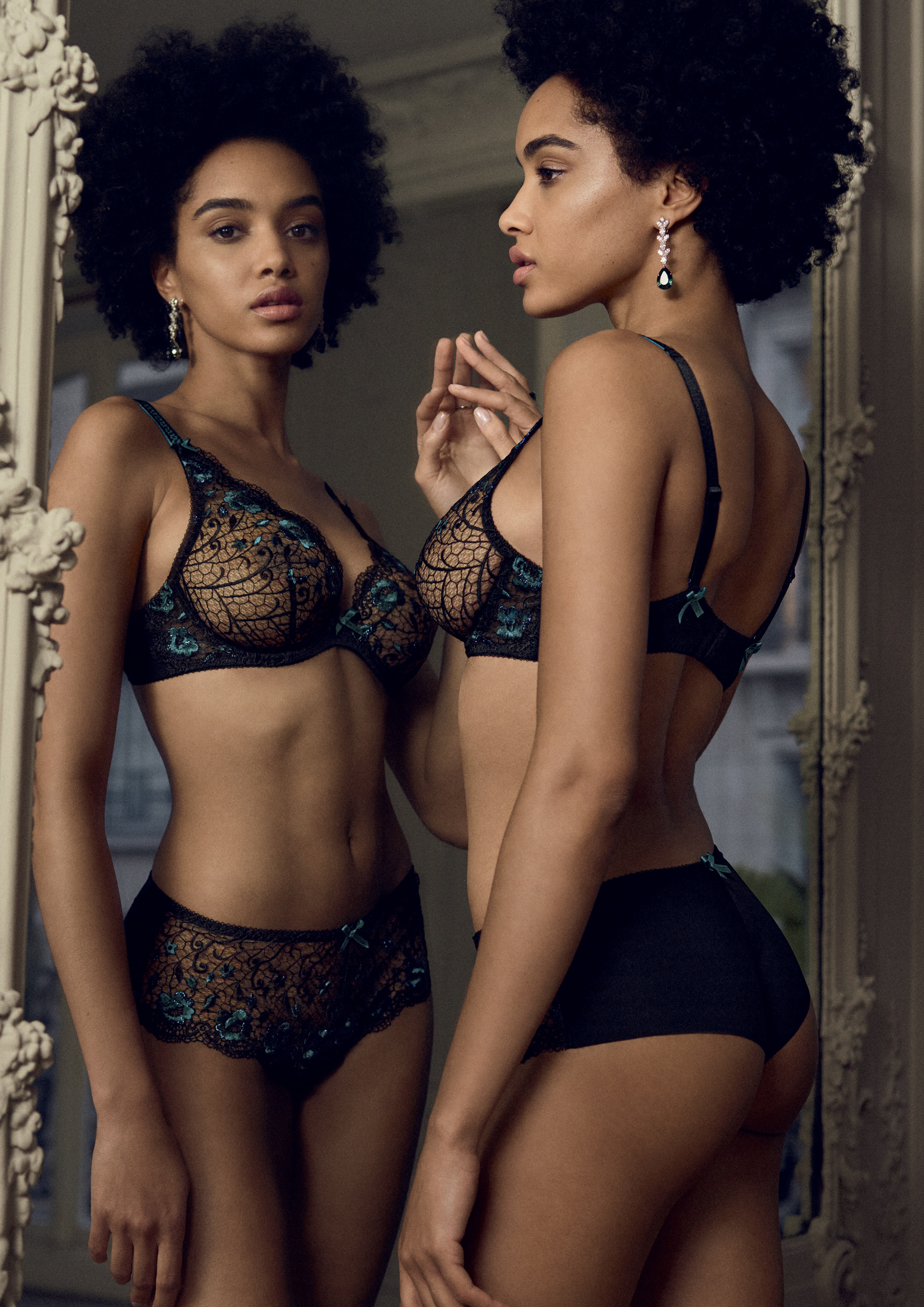 What is the lingerie equivalent of a furiously played and danced flamenco? The Fièvre Andalouse (Andalusian fever) triangle bra by Aubade Paris, its plunging neckline and luxurious embroidery, unleashes femininity with absolute boldness, as it should be. Shown in Black Lapis-Lazuli.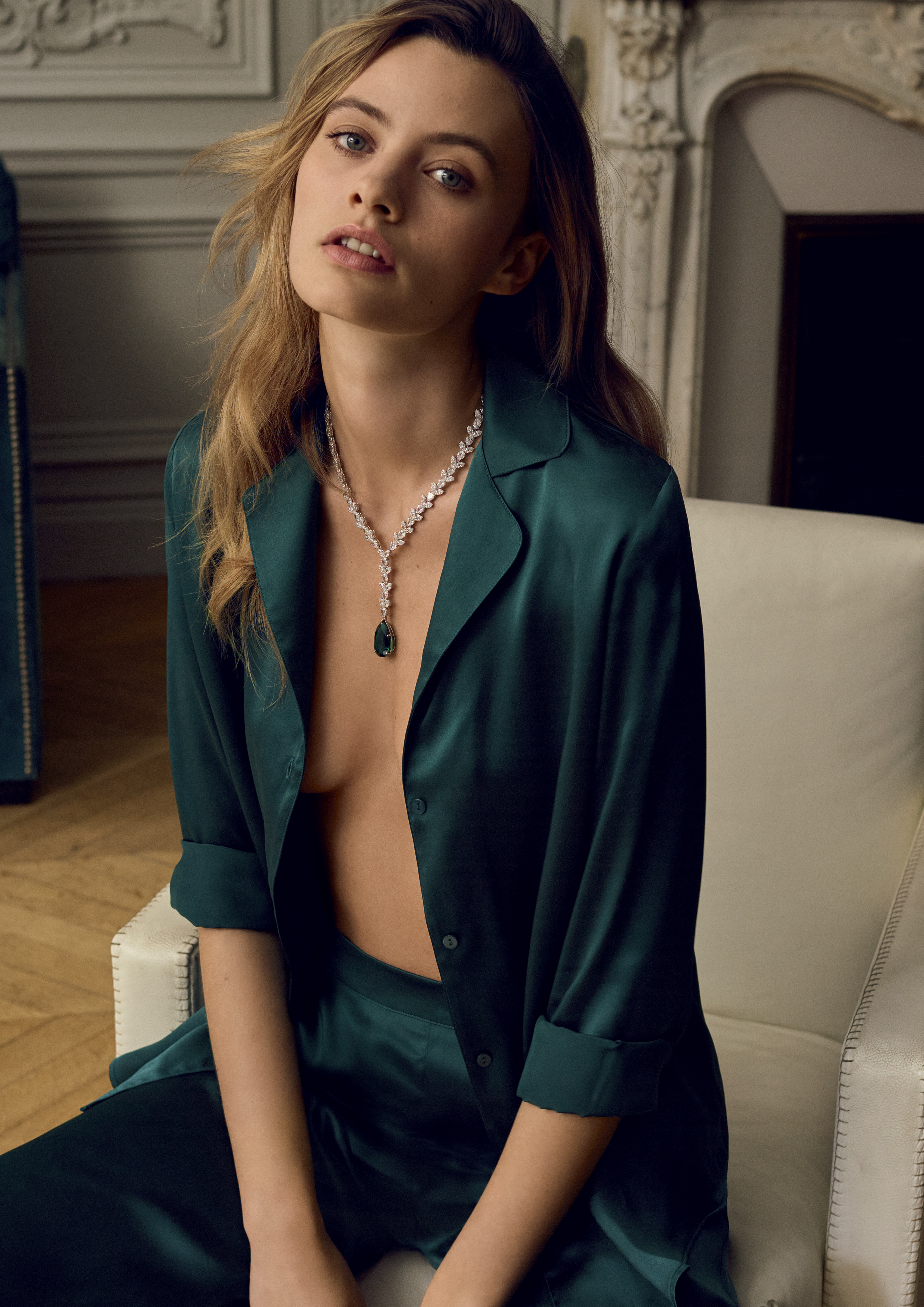 When the luxurious essence of lingerie extends to our wardrobe, and Aubade Paris decides to create a decadent, forest green silk blouse, which, yes, can be worn as nightwear, but also, and most importantly, is chic enough to wear all day, every day when out and about and was this the longest running sentence or what?! Toi mon Amour has to be the silkiest silky blouse in all of the land. Needless to say, we want.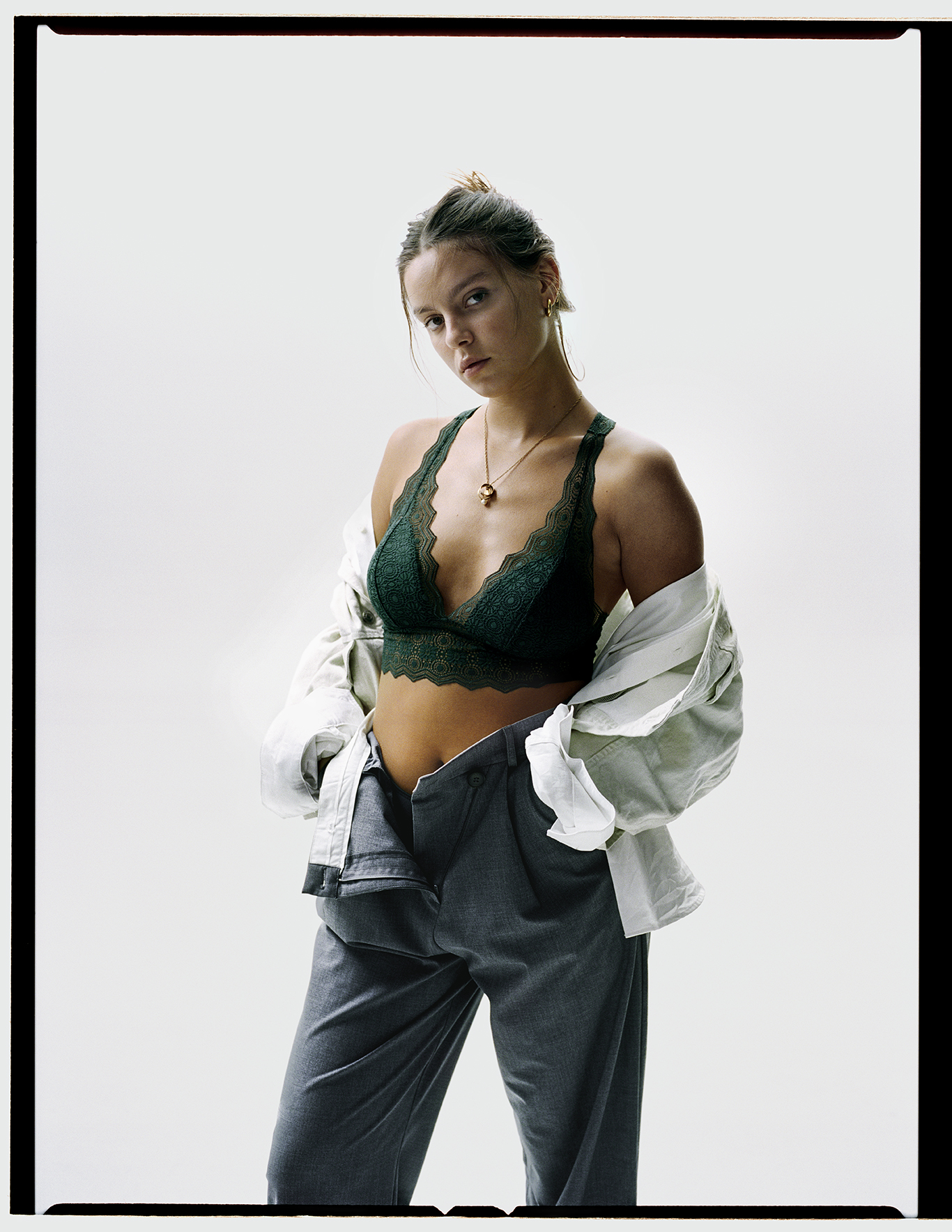 When we said that forest greens were everywhere this season, we weren't lying! Proof is in this delicately laced, deliciously plunge-y, lightweight yet supportive Georgia bralette by Passionata by Chantelle, shown in Sequoia green.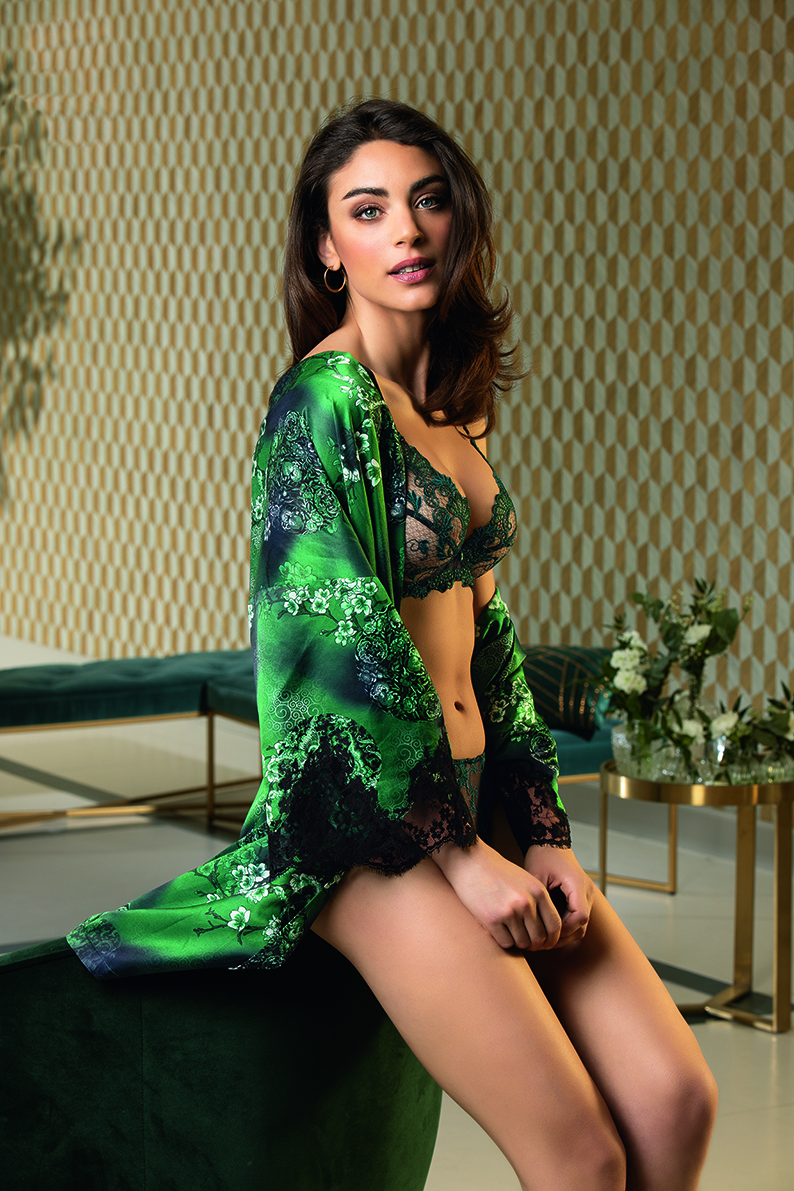 Yes yes, the Floral Dressing triangle bra is positively luscious, what with its ultra sensual shape and transparency; a Swarovski crystal on the cleavage, the lingerie equivalent of the icing on the cake. But have you seen the cover-up, fancily known as housecoat, we are literally clicking to purchase online right now?!!! Click!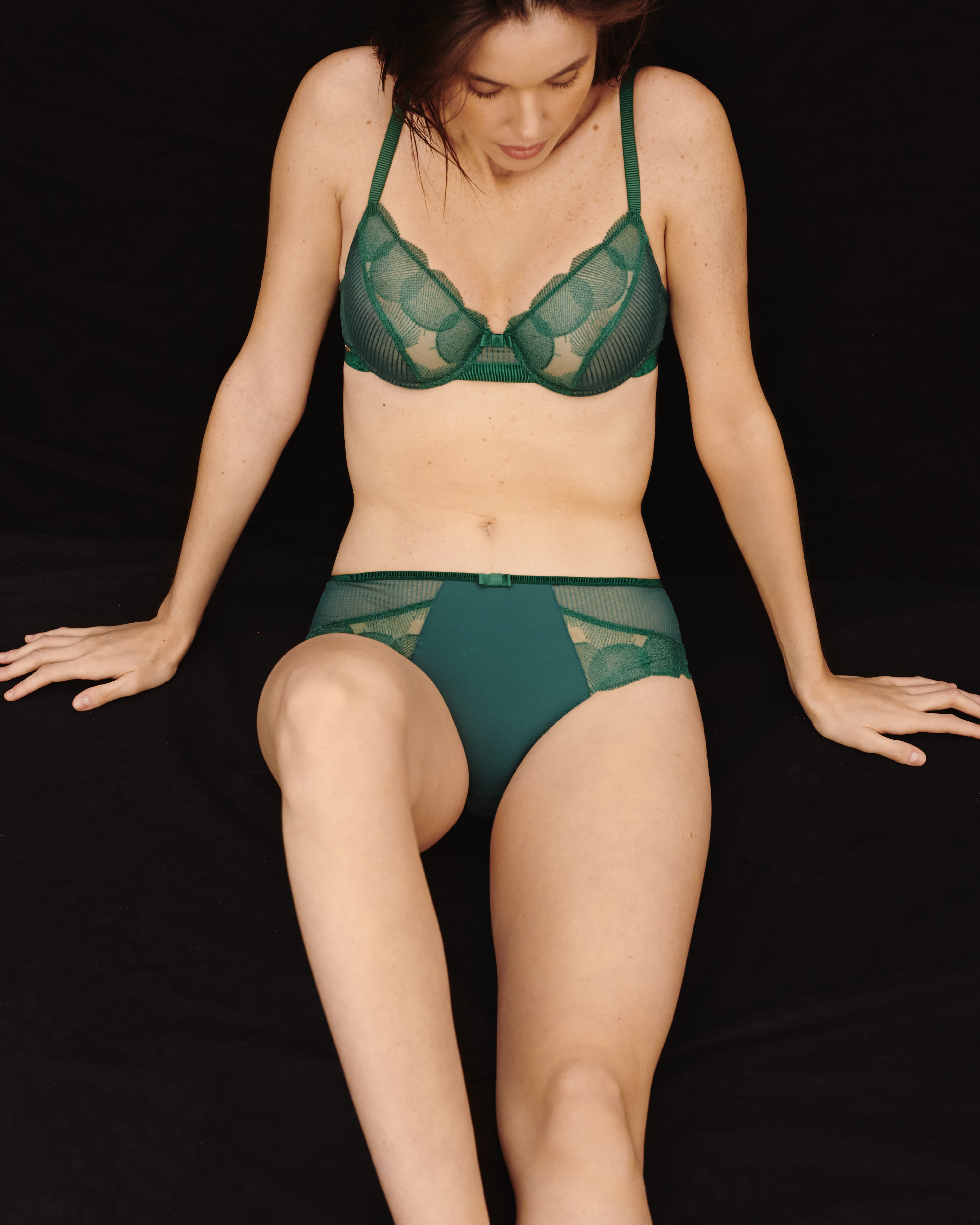 In a definitely more jewel tone green, the Mirage Botanique triangle bra by Lou Lingerie is a looker. We love that it's wireless, elegantly transparent, and with unusual, striking geometric motifs. It has a youthful, playful spirit we could all do with a bit more of on the daily. Show in Emeraude (emerald).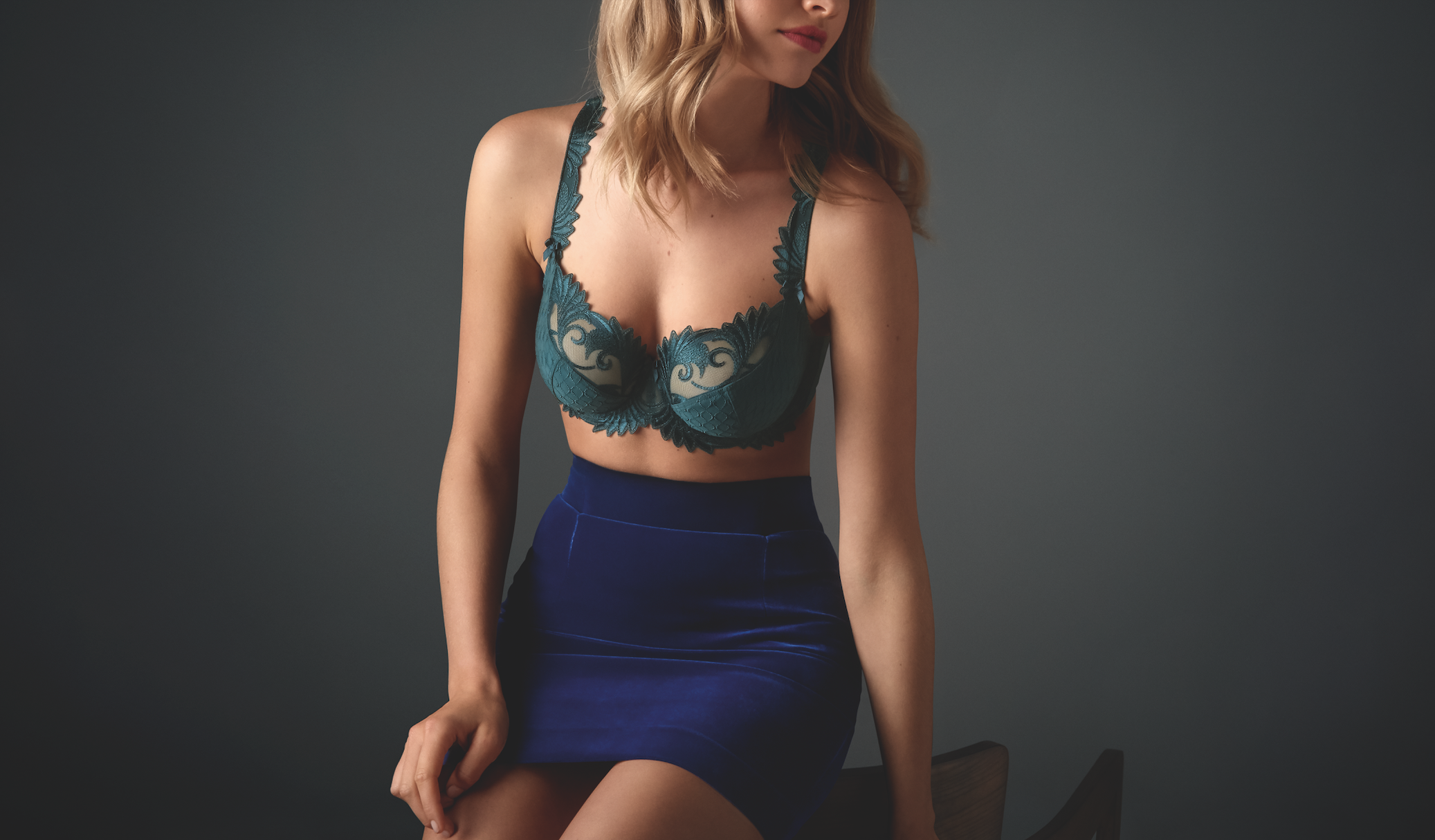 Underwired and offering strong support for our bustier ladies, the Thalia bra by Empreinte Lingerie has cups as deep as the forest. Its knit and embroideries look stunning in a lush Cypress green. Major color blocking inspo right here, with a breathtaking mix of dark green and blue (taking furious styling notes).