Best Of France {Summer 2021 is Coming}
Lingerie Francaise's edit of the latest cool things made in France
After months of closures and early curfews, France is officially re-opening! Oh the boutiques, ooh the pâtisseries, ooooh the hours spent at the terrace of a strategically located bistro! Barring a tiny detail (ahem vaccination), France is just about ready to welcome you back. Here is Lingerie Française's edit of the coolest, newest French things to hopefully inspire a visit soon-ish.
Sonia Rykiel is back, and she is gorgeous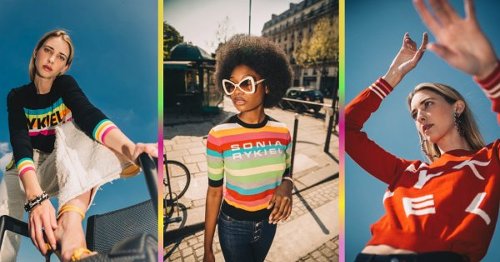 In her 53rd year, Sonia has never looked better. It wasn't, however, a smooth ride.
Created in 1965, Maison Rykiel became known for curve-hugging knits and colorful stripes, and for offering women freedom in fashion and style. When founder Sonia Rykiel passed away in 2016, she left behind an empire. Without any takers, that empire would be liquidated three year later, breaking the collective heart of the fashion world.
A few mere months later, brothers Eric and Michael Dayan bought the rights to the beloved brand and breathed air into its ashes. The phoenix of the fashion world, House
Sonia Rykiel
is now feeding its own fire with new collections that beautifully and consistently reflect its original, wild essence. A thing of beauty.
To celebrate its 53rd anniversary, the couture House introduced an "ode to summer" capsule collection in technicolor, with bright and sunny fitted knit tops and bottoms galore. PS: the seventies are back, again again. Merci Sonia.
La Femme and her "Paradigmes"
Eclectic, messy, and original. In short, everything we love about music. A garage band from the start with major sixties rock influences, La Femme now intends to "fuck it all up" (
foutre le bordel
). The band continues to evolve, more psychedelic than ever, and even explores its talents as a rapper on the track Pasadena. Marlon Magnée's soft voice haunts us in the best of ways. To listen to immediately if not sooner.
The Niçoise Salad: Simplicity on a plate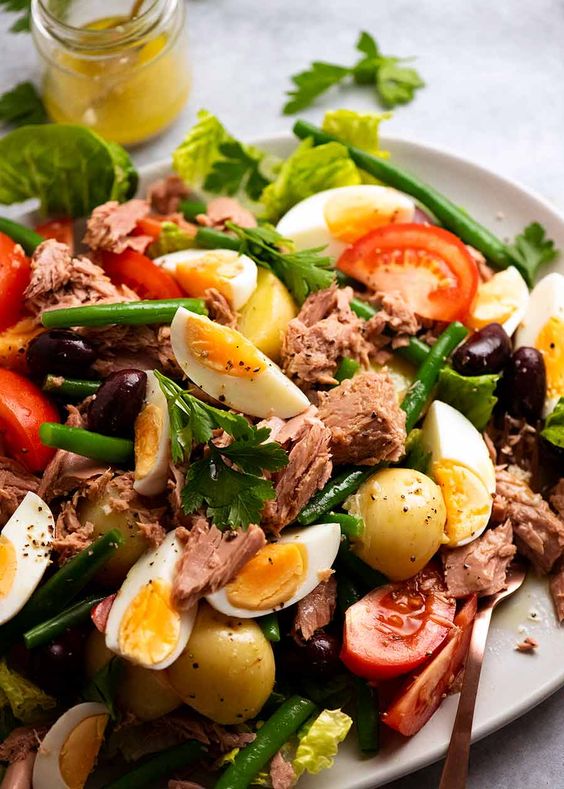 Summer is coming. And with it, the insatiable craving for anything cold, fresh, crisp. Enter the Niçoise Salad, disarming with its simplicity, which yet so many mess up. Originally a modest dish from the South of France, it was prepared with what the garden offered at the time. It has since been denatured, spiked even, to make it more nourishing and fancier.
The concept generally remains the same: a communal plate from which everyone eats, allowing celery haters for example to pick everything but and eat what truly delights them. Of course, a good Niçoise Salad has to be made following the rules: always rub the serving dish with garlic, never include potatoes lest a local might materialize and slap the whole thing out of your hand.
Here is what should however be included: only raw ingredients barring the not-so-hard boiled egg and the tinned fish (must have anchovies and tuna in olive oil!), placing leafy lettuces in the middle and crudités (raw vegetables) all around, seasoned with olive oil, a squeeze of lemon, a pinch of salt, done and done! Served with bread on the side, the absolute best.
Choose from this list and make it your own, every day welcoming a new version: tomatoes, cucumbers, celery brand, radishes, red onion, scallions, small artichokes, bell peppers, garlic, black olives, fresh basil, green beans, fava beans, endives, chervil...