Mothers of the World
Built from Love, made for Lingerie
Our world is full of moms. Whether you have actually procreated or not, you have been a mother to someone: picked your partner back up, dusted them off and sent them on their way? Listened judgement-free to a friend rant as they process through a difficult time? Taught or inspired someone to show grace? And of course, caressed and soothed your child to sleep? You are a mother. And today, until May 9th, we especially celebrate you.
Here's some French lingerie you might want to treat yourself to, or drop not so subliminal hints to your significant other ahead of Mother's Day.
Forever Classics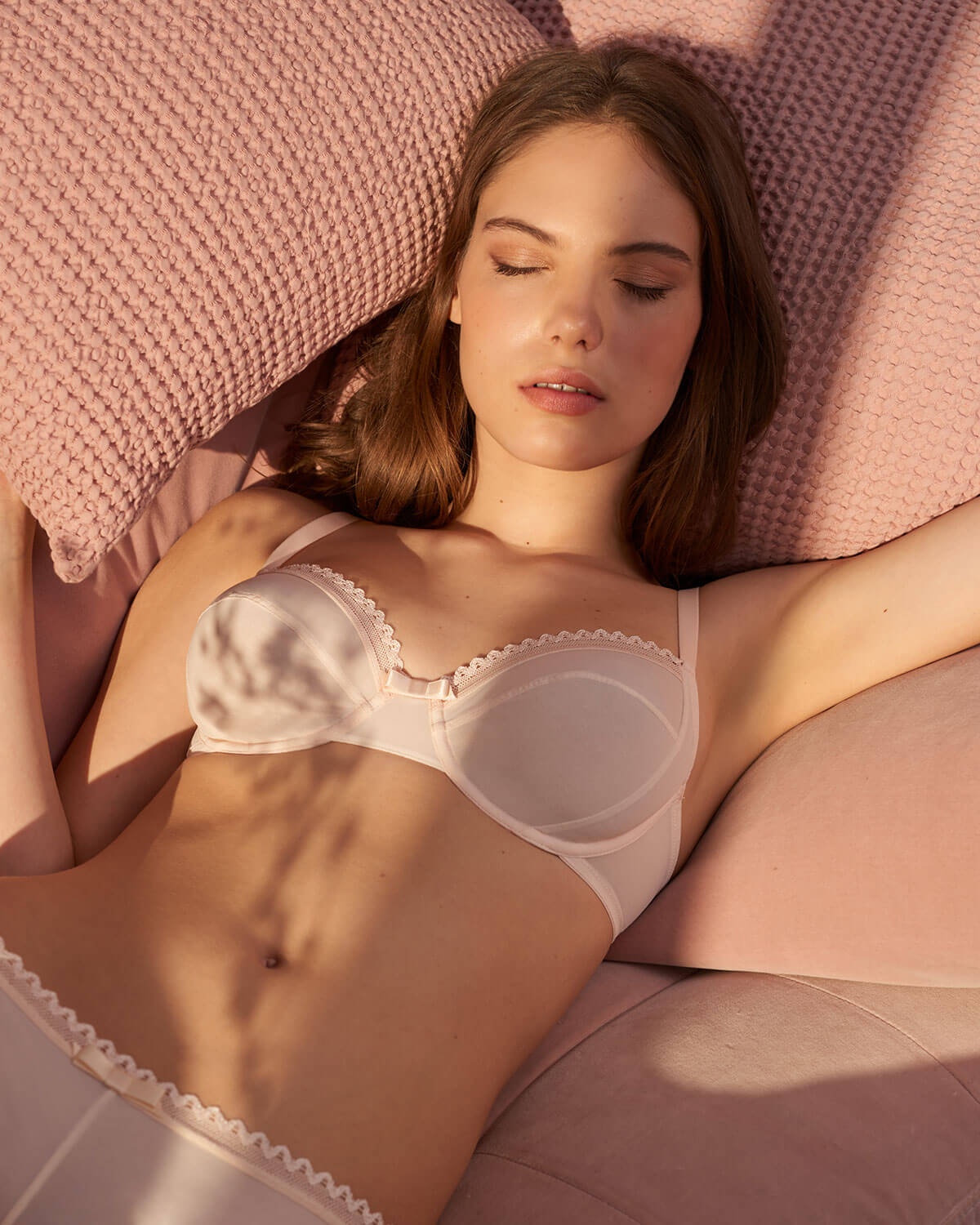 A breath of fresh air might feel like the simplest thing, yet near is a luxury these days. The Oxygène
wired bra
by Lou Lingerie, its ultra-fine Lycra and lovely scalloped edges, offers a much needed softness and lightness of being (without compromising coverage or support). Here shown in pink nude.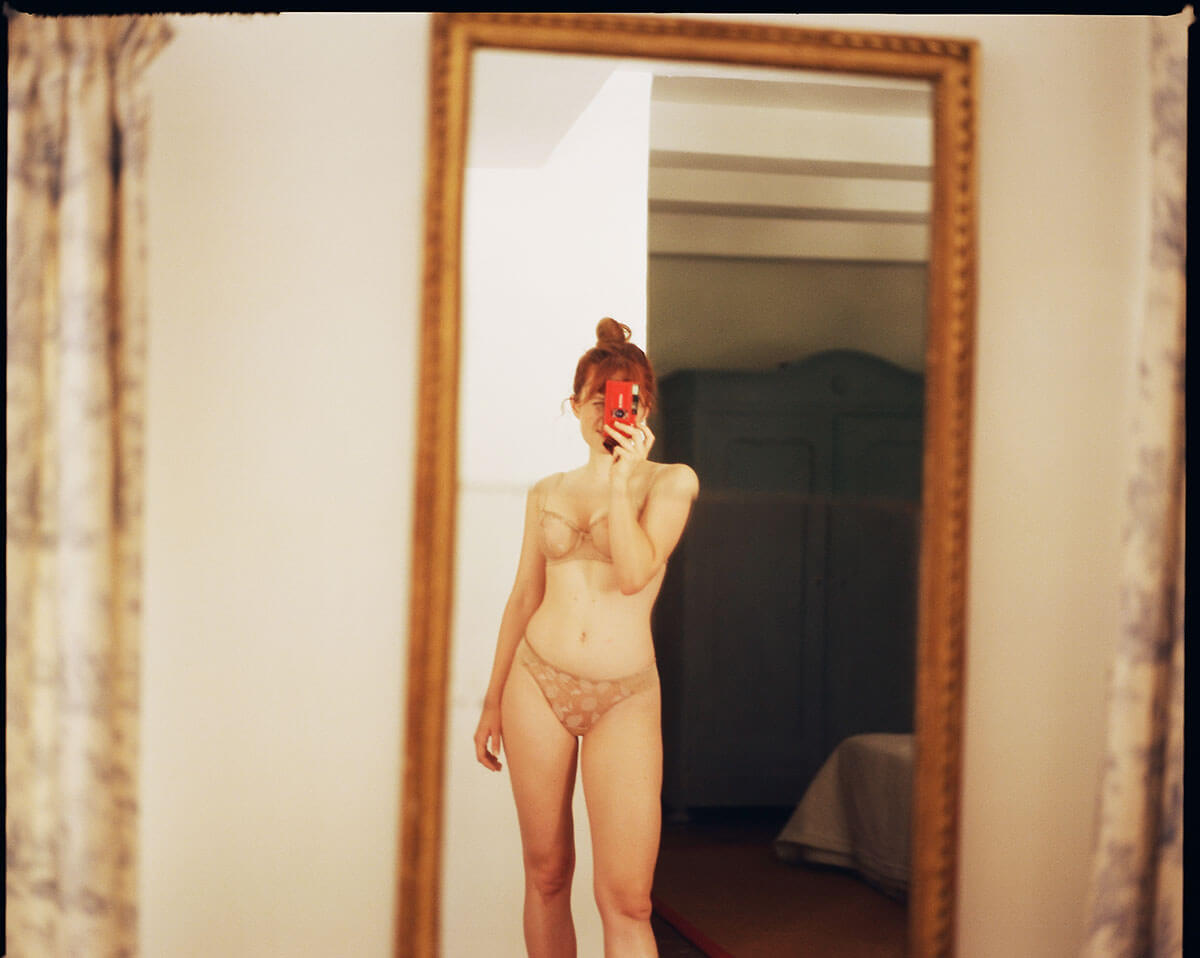 The Valse
bra
by Maison Lejaby waltzes in and all of a sudden, yes, we want it. Hard. This perfect embroidered, wireless triangle bra and its see-through, delicate cups offer the perfect peekaboo experience. Same same for its perfect embroidered briefs, which we love love love. Shown in divine opaline.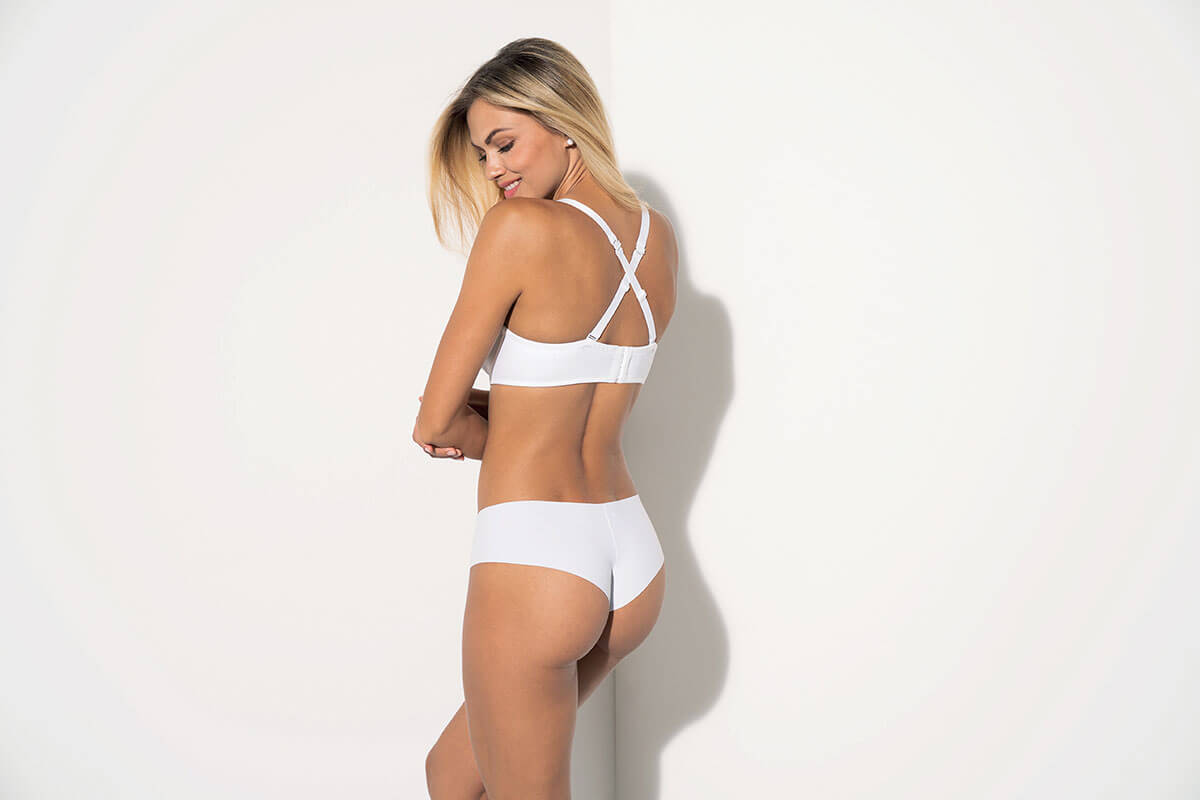 The Culte Beauté lingerie
line
by Antigel cling to our bodies like a second skin. In a crisp white, this bra with criss-cross straps, a sporty look, and cheeky briefs, is the classic of all classics.
Opulent Lingerie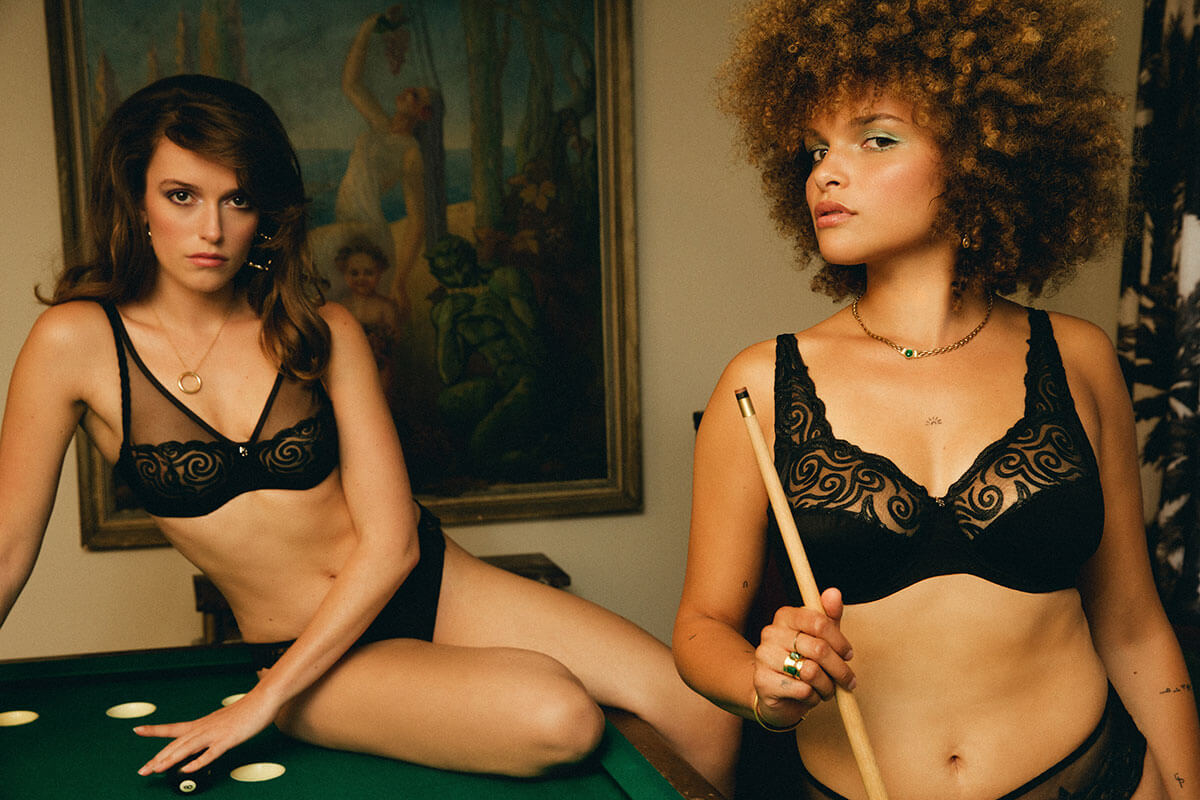 Stylized Art Deco meets striking tribal tattoos in this contemporary collection called
Tribal
. Tribal motifs were re-worked to be made rounder and more feminine while keeping their visual intensity. The mix of satin black fabric and transparency embroidered with a sparkling silver thread is positively mesmerizing. Special mention: the Tribal
asymmetrical dress
with a round neck, a deep V cut in the back, and delicately embroidered short sleeves.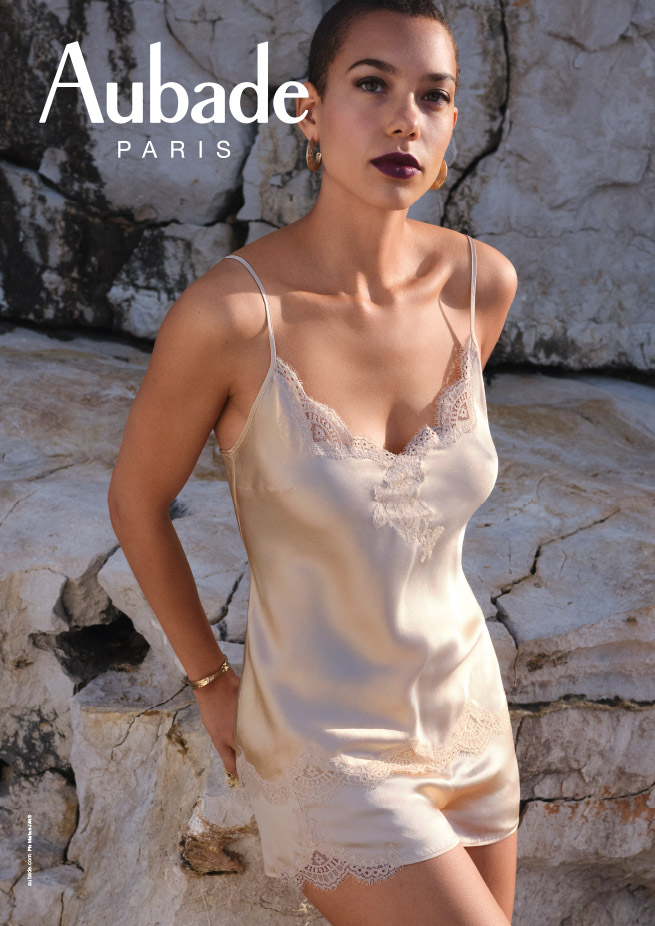 Just imagine slipping into this decadent silk on a warm night, the crispness of the Toi Mon Amour silk
cami
and
boxers
against your skin, you playing an act of seduction on… yourself. Don't keep the good pieces for another day or for someone else. Today, and you, deserve the best. By Aubade Paris, the forever sponsor of opulent lingerie.
Boost up your Chantelle collection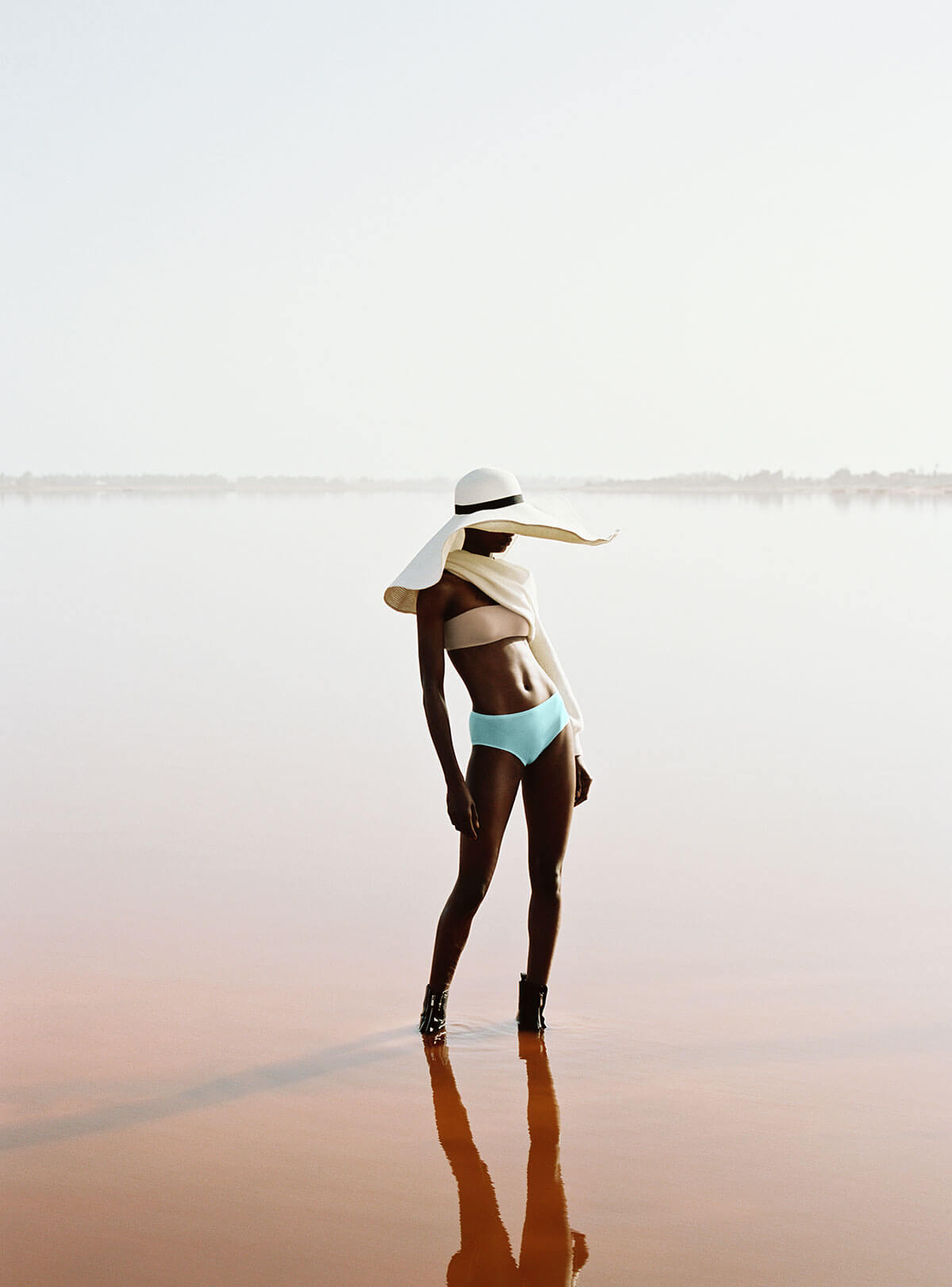 Chantelle's seamless SoftStrech
hipster
is one-size underwear that truly fits all. We can thank its high-performance fabric engineered to stretch and adapt to all body types. This pioneering line of undies has been receiving accolades from editors and customers alike. Get one in every color! Shown in light turquoise.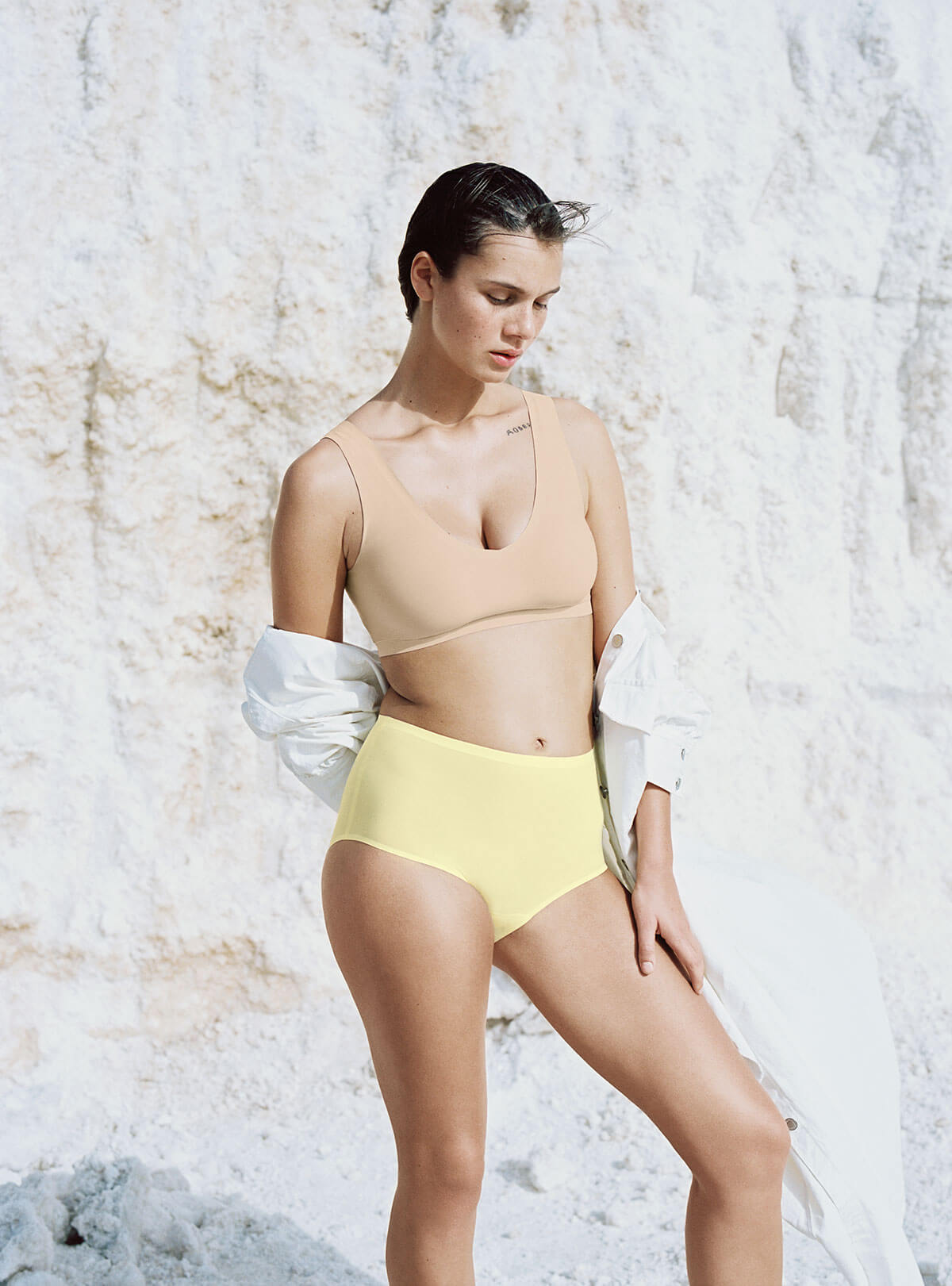 And in citrus, our special springtime crush high-waist briefs.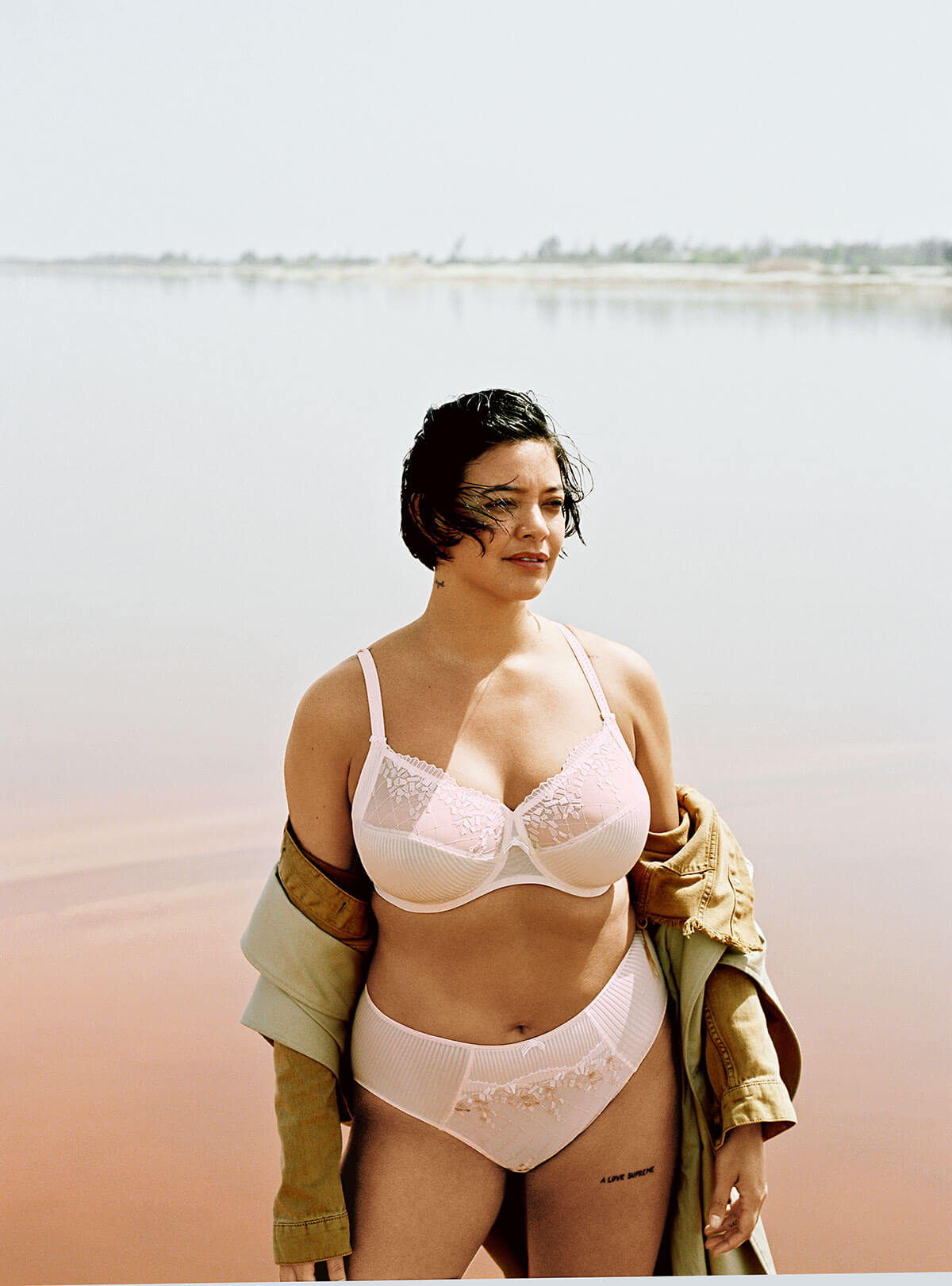 The ultra comfortable, full-coverage cups of the Pont Neuf full coverage
bra
by Chantelle have extra stretch, adjusting to your size and shape. It provides maximum lift and support, elongating the proportions and refining the waist.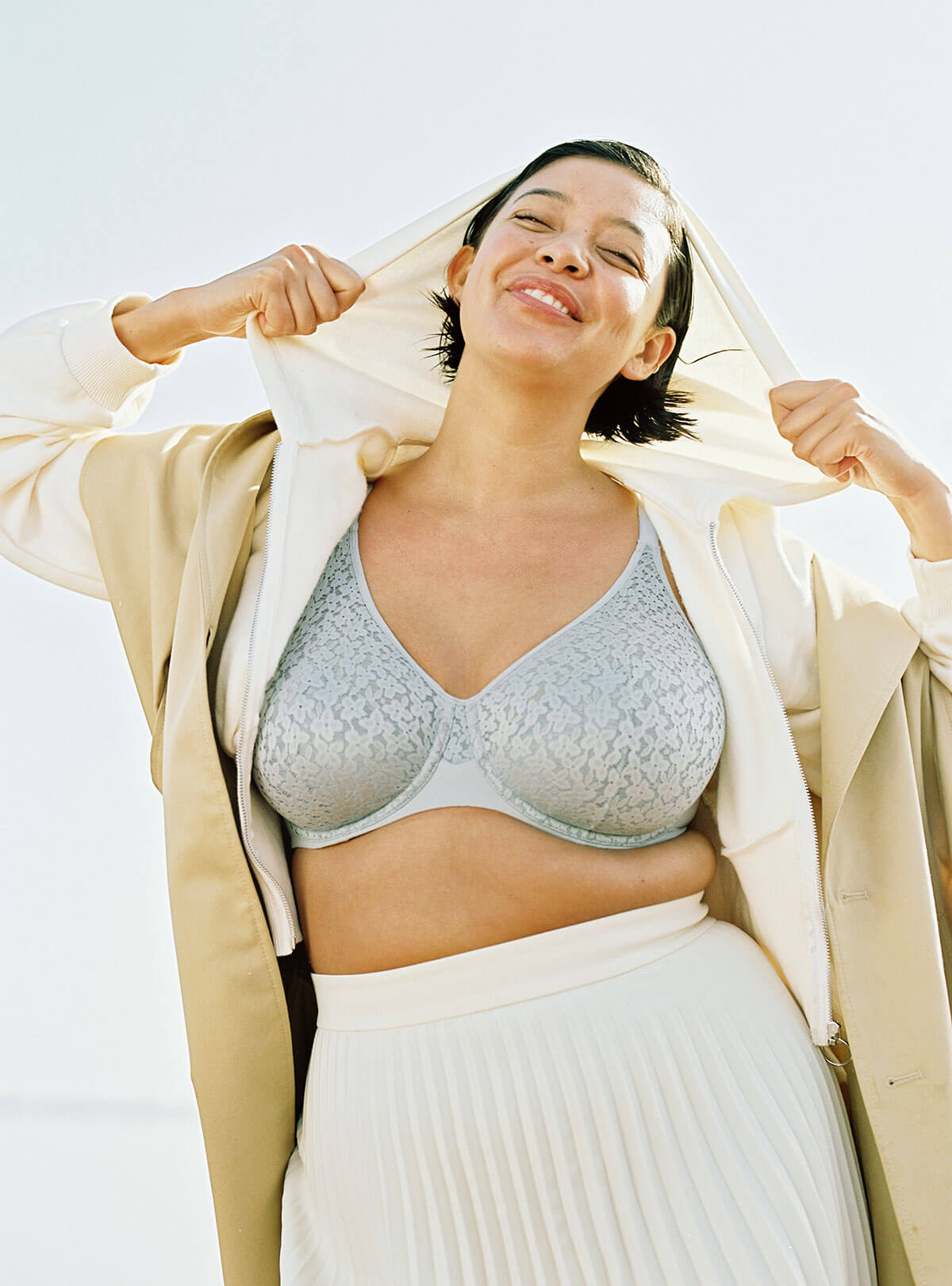 The Norah molded
bra
by Chantelle is on its way to become our new go-to bra. The buttery soft fabric stretches from front to back, combining full support with unparalleled comfort. The floral details of the cups have a unique look while ensuring that they remain invisible under any piece of clothing.
50 shades of green... swimwear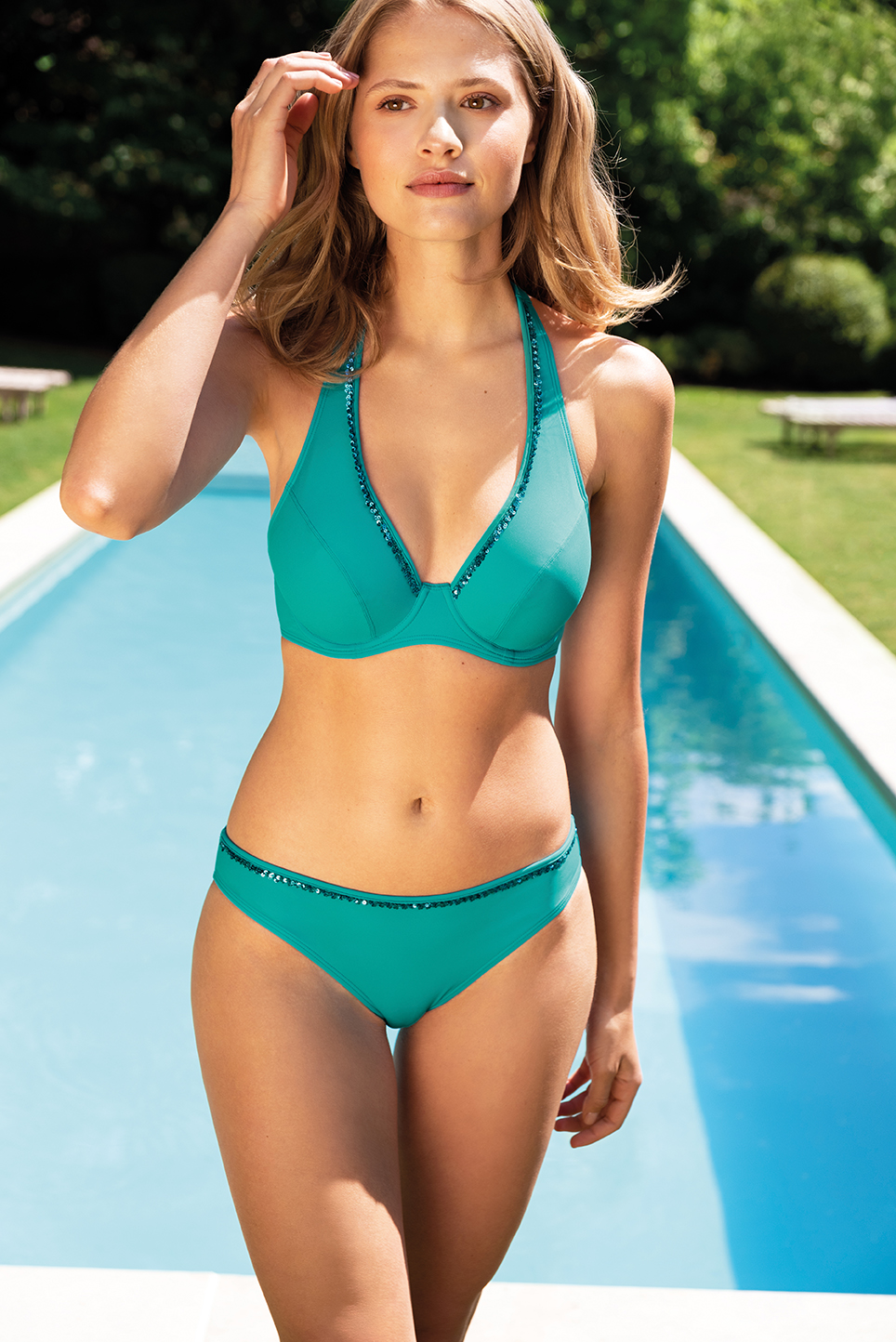 "Smell the sea and feel the sky. Let your soul and spirit fly." - Van Morrison would approve the Pixy 2-piece
swimsuit
by Empreinte, in a beautiful bright turquoise.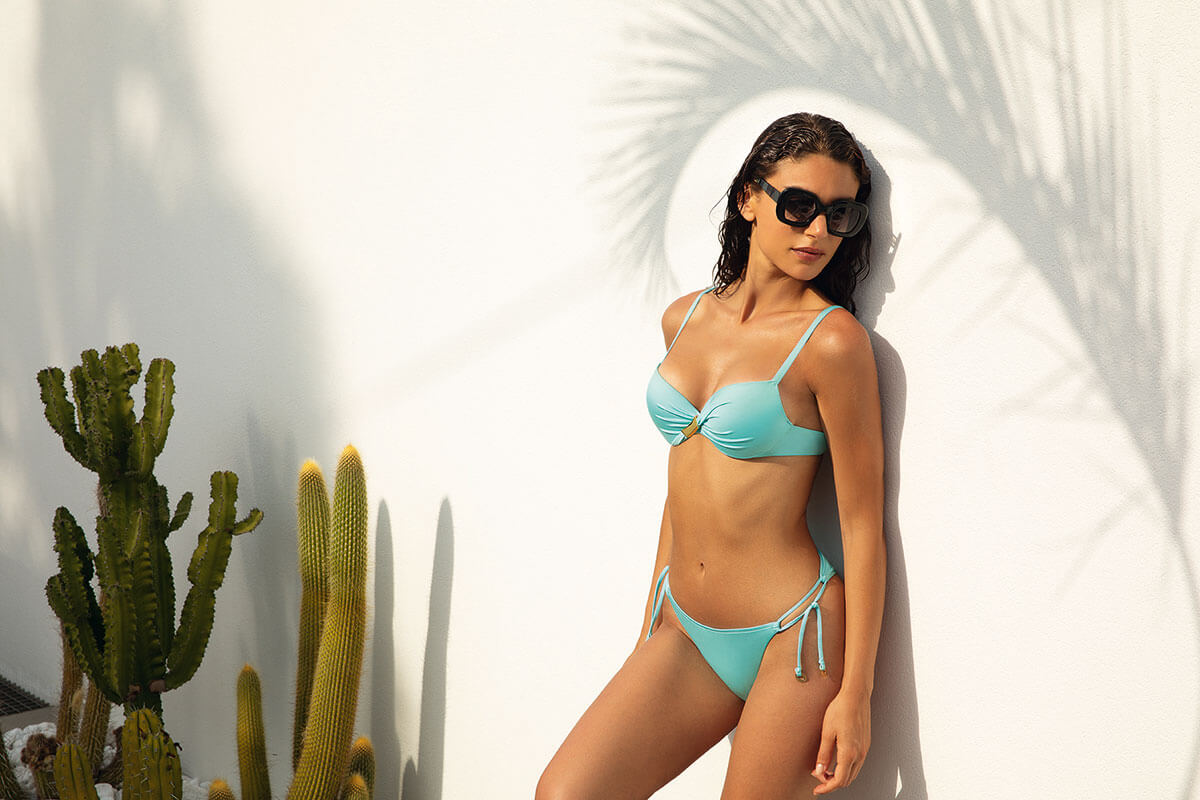 We'll be right here, dreaming of a blue lagoon far, far away, in our bejeweled
Progressive
top + Brazilian low waist bikini by Lise Charmel.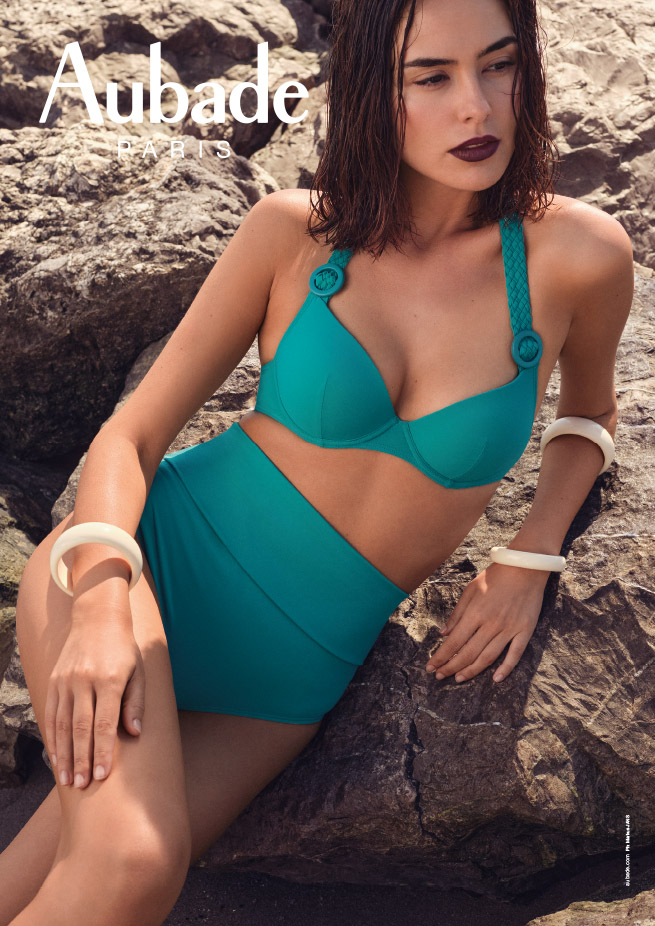 Total pin-up look alert! We found the perfect swimsuit to play 1950's bombshell on the beach this summer: introducing La Plage Ensoleillée push-up
bikini
top and its high-waist
briefs
in mineral green by Aubade Paris.