Best Of France {March 2021}
Lingerie Francaise's edit of the latest cool things made in France
"When Spring comes to Paris the humblest mortal alive must feel that he dwells in paradise." Often coined the best season to visit, Springtime is here. And while a trip to France might be nowhere on the horizon for many of us, here is Lingerie Française's edit of the coolest, newest French things, bringing France to you.
Watch: Before Sunrise / Before Sunset / Before Midnight
Although not exactly French, this movie trilogy will forever more be an honorary member of French cinema. Originally created by American Director Richard Linklater, the second and third installments were co-written by Linklater + Ethan Hawke + Julie Delpy, who also star in all three movies.
Julie Delpy is a known Actress, Writer, and Director in France, and we have her to thank for the hilarious 2 Days in Paris with Adam Goldberg and 2 Days in New York with Chris Rock (highly recommend!).
The Before Trilogy depicts two characters - French woman Céline and American man Jesse - who meet on a train traveling across Europe (Before Sunrise - 1995) and spend a night in Vienna, reveling in what the city has to offer and their blooming romance. They meet up again nine years later in Paris (Before Sunset - 2004), share their perspectives on life and love while roaming the streets of the City of Lights, making us fall in love with it even more than we already are, if that's at all possible. The third and last movie takes place in Greece, where Céline and Jesse, now coupled up and parents, have come to vacation and work out misalignment in their couple (Before Midnight - 2013).
These utterly charming movies consist mostly of monologues and casual conversations between the characters, contrasting ideas and discussing topics of love, self-discovery, age, loss, parentage… and are often considered an exploration of post-modern romance.
And if that all sounds just too boring or heavy, believe us that it's not! Watch them, they will make you fall in love with life itself.
Let fruit tart season begin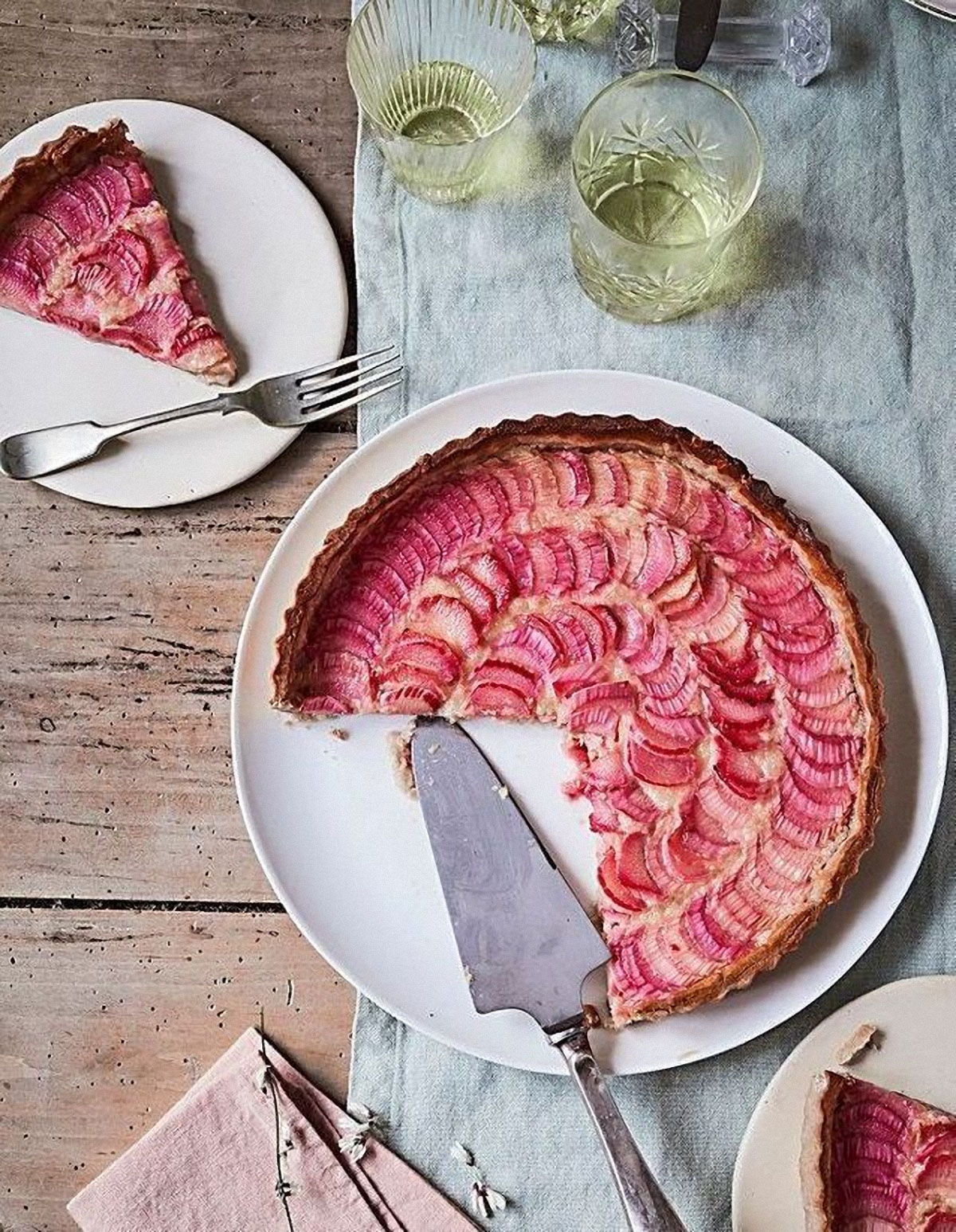 Spring is springing, flowers are blooming with so many promises of juicy fruit, and thus begins the season of the fruit tart. In the midst of the richest pastries and desserts ever to grace this earth, the French are still mighty obsessed with unassuming, homemade fruit tarts and the simple pleasures they procure. Childhood memories of picking fruit off the tree with grandpa and working the soft dough over the scalloped edges of a tart pan with grandma rush back; and without wanting to get too mushy (or political), we are reminded of simpler times when we shared a warm pie with dear ones in the family garden on a sunday (and no electronics were involved).
Elle Magazine recently dedicated an
article
to fruit tart recipes, and we couldn't be more thankful. Most immediately in season are sweet strawberries and zesty rhubarb. Let's get baking!
C'est Pâques, Man!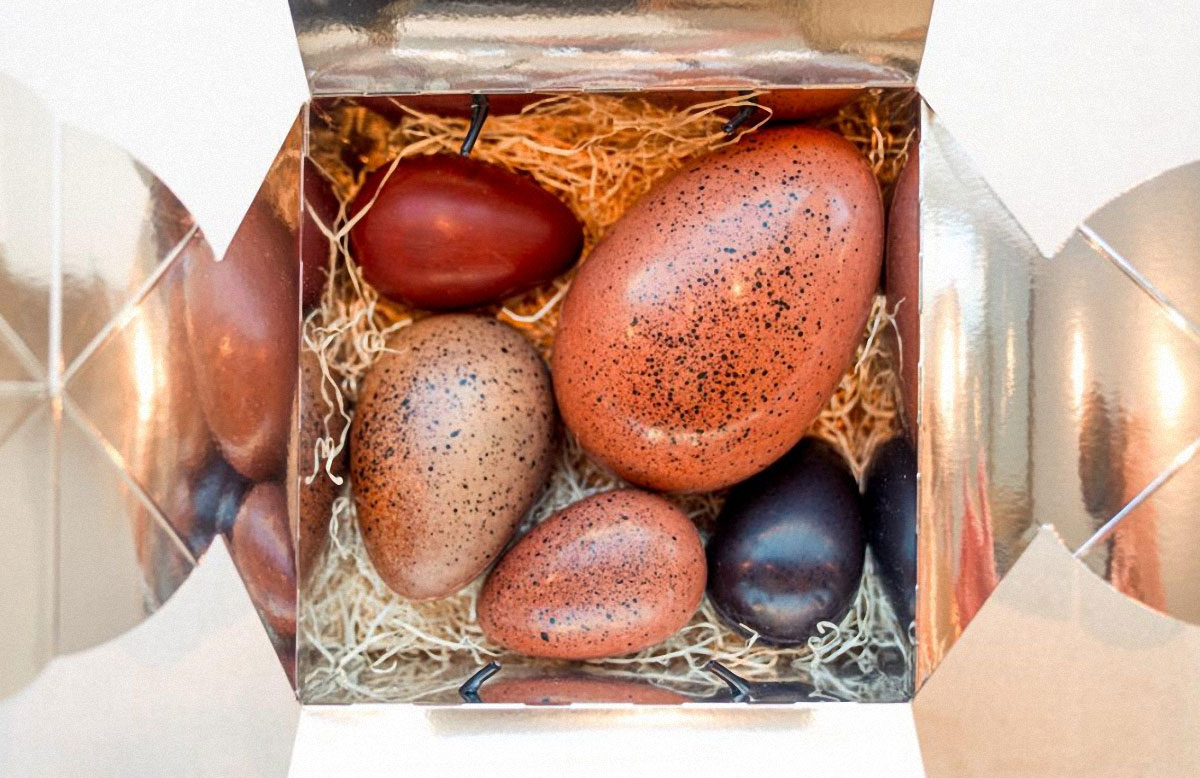 Who has the best Easter eggs in all of the land? Cédric Grolet, infamous Pastry Chef at the infamous Meurice Hotel in Paris, does! And while Easter is far from being all about the chocolate (isn't it, though?), let's not delude ourselves into thinking that Easter would be nearly as pleasant without it.
On Sunday, April 4th, a significant portion of the French population, and Catholics at large, will be celebrating Pâques, aka Easter, aka the day Jesus resurrected from the dead after he was crucified and buried by the romans. And what do we do? We eat of course!
In France, the traditional menu usually includes deviled eggs and steamed asparagus with homemade mayonnaise; crisp greens, spring vegetables, and lamb as far as the eye can see.
But nothing would even matter if it were not for the chocolate, which we are allowed to splurge on past what's reasonable. We hide some in the garden for the kids to find, and thus begins the bonanza of bunnies, hens, seafood-inspired chocolate molds filled with, guess what… more chocolate confections! What's that sound you ask? Well, it's the sound of thousands of French dentists chuckling at the juicy opportunity to treat our brand new cavities.
But whatever, because: Easter chocolate.