Best Of France {Christmas 2020}
Lingerie Francaise's edit of the latest cool things made in France
Christmas is upon us.
America is quite gifted at Christmas. Come December, the whole land and its elves become inhabited with a celebratory spirit, a sort of childlike wonder. They proudly sport Christmas sweaters, bake gingerbread cookies the shape of snowmen, bedeck the house and neighboring trees with copious amounts of lights (generating a copious electrical bill to boot).
But a good American lair don't care. Lights, smells and coziness abound. It is pure magic with entertainment value. It is something that everyone should experience in their lifetime.
Christmas in France has… quite a different flavor. No less extraordinary, a French Christmas is - like any good French experience - at its best behind closed doors, held in the privacy of a family home. It is ripe with an epicurean touch and carefully curated gourmet foods. Movies, like in America, may also be a significant part of the experience, tuning us to just the right wave to be able to receive the enchantment.
Here's Lingerie Francaise's edit that may just help you do so, and maybe enjoy a little slice of a heavenly French Christmas:
La Bûche de Noël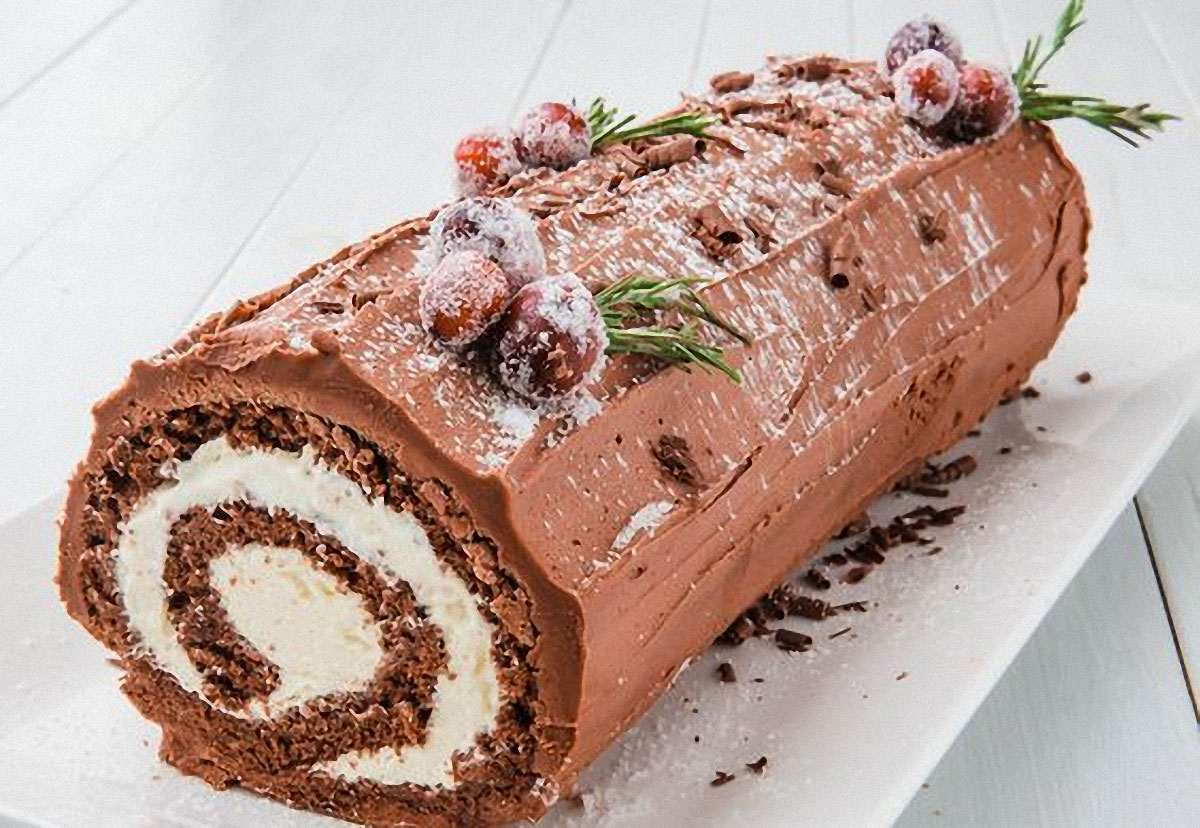 The Christmas meal in France is called "
Le Réveillon de Noël
", loosely translated as Christmas Awakening. It traditionally used to be held late in the night on December 24th, as people returned from the midnight mass. But things change and nowadays, many French families have their traditional Christmas meal earlier on December 24th or on December 25th.
Said meal is invariably punctuated with a Bûche de Noël, a yule log cake made of a genoise sponge covered with cream (crème pâtissière), mousse or marmalade, then rolled into a log and decorated with a ganache or icing, tiny sugar gnomes and other sweet wooden creatures.
It's actually a delicious cake and not so challenging to bake. Here's a Dominique Ansel cherry and chocolate Bûche de Noël
recipe
that'll rock your world.
Le Père Noël est une ordure / Santa Claus Is a Stinker (1982)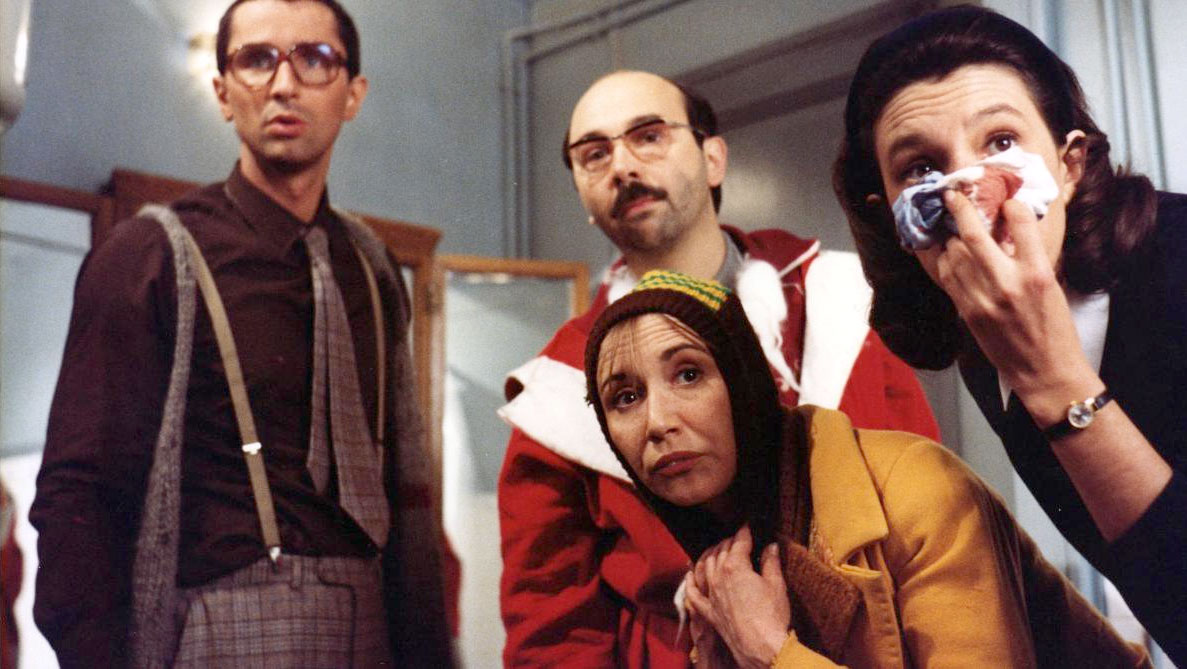 It wouldn't be a French Christmas without this movie which, as any good French movie does, brings a healthy dose of quirk and off-the-wall humor with a tinge of uneasiness.
Pierre, a stuffy, self-righteous volunteer at a telephone helpline for depressed people, and his well-meaning but naïve co-worker Thérèse, are stuck with the Christmas Eve shift in the Paris office.
They receive visits from unwanted callers: Katia, a depressed transvestite who tries to hit on Pierre, Mr. Preskovic who lives in the same building and always turns up unexpectedly to offer them various unappetizing pastries, and Josette, a heavily pregnant woman on the run from her violent fiancé Félix. Quidproquos and hilarity ensue.
THIS
is the trailer to Santa Claus is a stinker.
Remember that it came out in 1982 and that it was of its time, which was another time, in France, but very entertaining nonetheless.
Epiphanie is right around the corner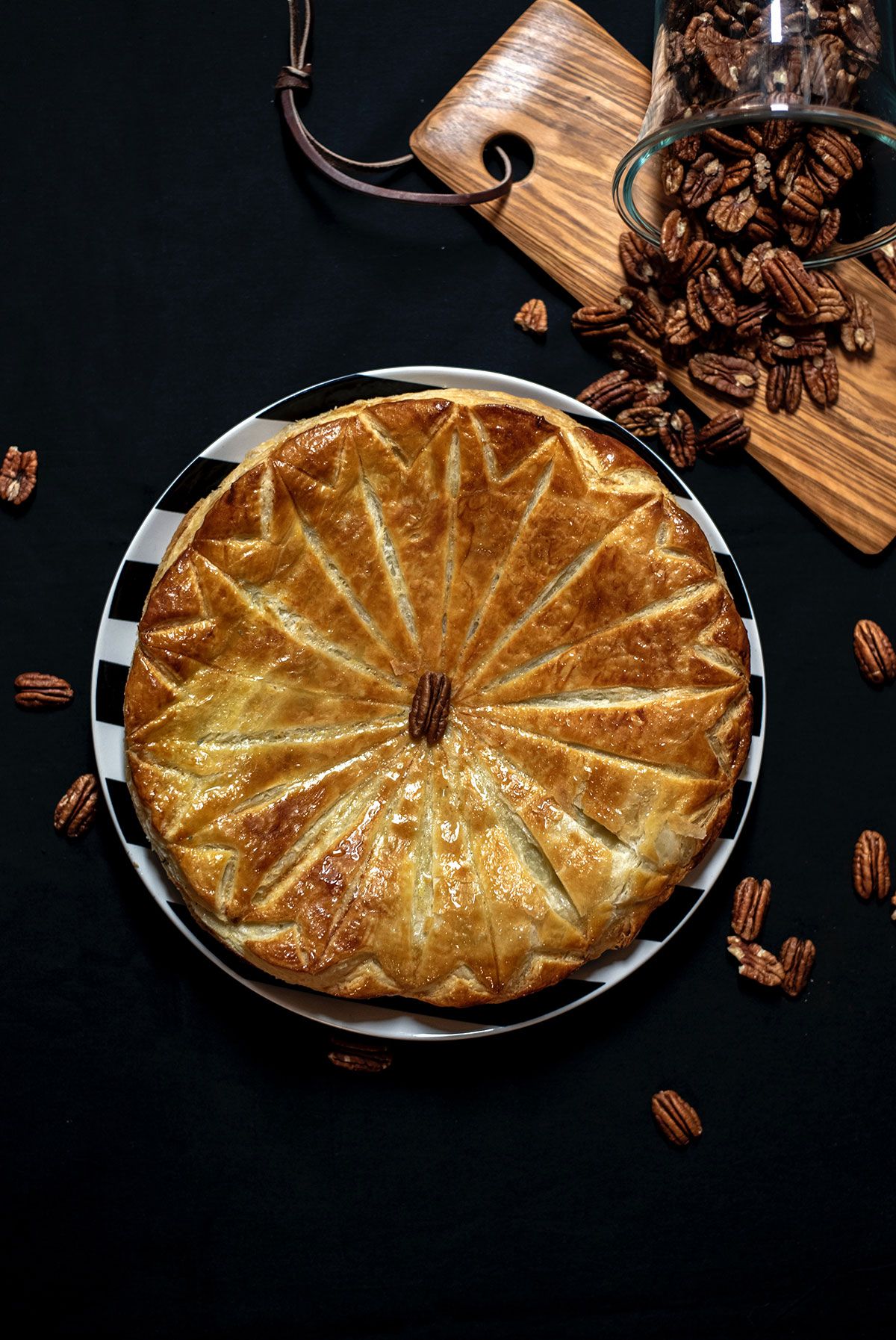 Christmas comes and goes so fast, but it is not the end of festivities in France. Shortly into the new year comes
Epiphanie
, celebrated on January 6th. The feast principally commemorates the visit of the Three Kings to the Christ Child. It's sometimes called Three Kings' Day and, in some traditions, Little Christmas.
The feast is celebrated pre-lent with a King Cake consisting of flaky puff pastry layers with a dense center of frangipane or apple. A ceramic figurine,
la fève
, is hidden in the cake, and the person who finds the trinket in his or her slice becomes king or queen for the day.
We're still in the middle of Christmas celebrations, but it's never too early to start planning for your Epiphanie. Here's a
recipe
for a King Cake to get you started.
Merry Christmas to all, and to all a good night!