Best Of France {October 2020}
Lingerie Francaise's edit of the latest cool things made in France
Pray tell: what's new, what are the coolest trends of the moment, or the coolest oldies that are having a moment yet again? Here's Lingerie Francaise's edit of all that we love that's hot and made in France:
"Feel Good", the latest EP by Polo & Pan
Seeing as France just re-confined for at least a month due to COVID, the French are too very much in need of all the good feels. Polo & Pan's latest EP "Feel Good" just recently came out and we have it on repeat. Dubbed the "Enchanting Electro-Pop Duo" by the New York Times, these two Parisians continuously release "funky but suave" melodies. You may also want to give their 2017 album "Caravelle" a listen, it is just delightful.
Have a laugh with Florence Foresti
Florence Foresti is one of France's most revered stand-up comedians. She came out with her first comedy show in the 2000's and took France by storm with self-deprecating, strangely relatable, painfully real acts. Many of her performances are available on the internet with English subtitles; here's an oldie but a goodie to bait you into loving Florence as much as we do.
100% in love with Call my Agent! (called 10% in French)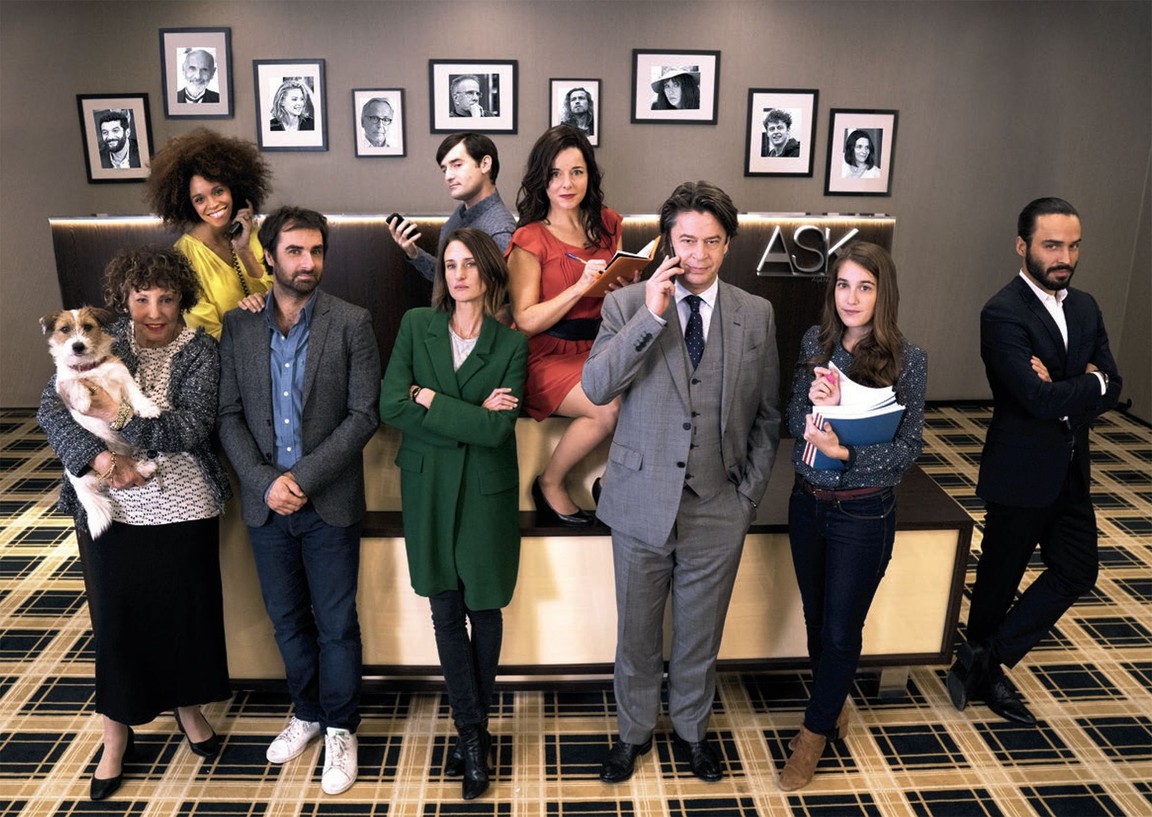 While struggling to save their Paris-based agency shaken by the sudden death of its founder, a group of movie-star agents take us behind the scenes of the wild world of celebrity while juggling tricky situations at work, in life, and in love. Actual French movie-stars make appearances as themselves and we can't help but squeal with glee every time a new one pops up on our screen! Three seasons are now available on Netflix US.
France is revisiting its classics while on lock-down, and this one is a must read: In a surrealist world where animals and inanimate objects reflect the emotions of humans, well-to-do Colin falls madly in love with Chloe, whom he promptly marries. During their honeymoon, Chloe falls ill to a mysterious disease and is diagnosed with a water lily in her lung. Faced with Chloe's gargantuan treatment, Colin exhausts his funds, compelling him to undertake low-paying jobs and to increasingly live in decay. There are really no good ways to describe this avant-garde masterpiece… read it!
And there are 4 more French classics for your reading pleasure, right
here
.