Bleu Blanc Rouge /// Blue White Red
How to do Bastille Day right, down to your lingerie
The French flag, too, bears the blue, white and red America holds in so much esteem. Across the Atlantic, in the Hexagon, the three colors have a very French significance: the color white represents the King, in honor of France's long history as a monarchy (that is, until Louis XVI got his head cut off); and blue and red are the colors revolutionaries wore as cockades (ribbons) on their hats when they stormed the Bastille in 1789.
Every year on July 14th, France celebrates Bastille Day, the day it stopped being a Monarchy and started being a République.
The French employ humble yet efficient celebratory tactics. They may wake up early enough to watch the yearly military parade on the Champs Elysées in Paris, and will certainly not miss the nighttime fireworks. Everything in between is about family, friends and food.
Let us share with you a few tips on how to do Bastille Day right along with some gorgeous bleu, blanc, rouge pieces of lingerie to celebrate in style.
BLEU /// BLUE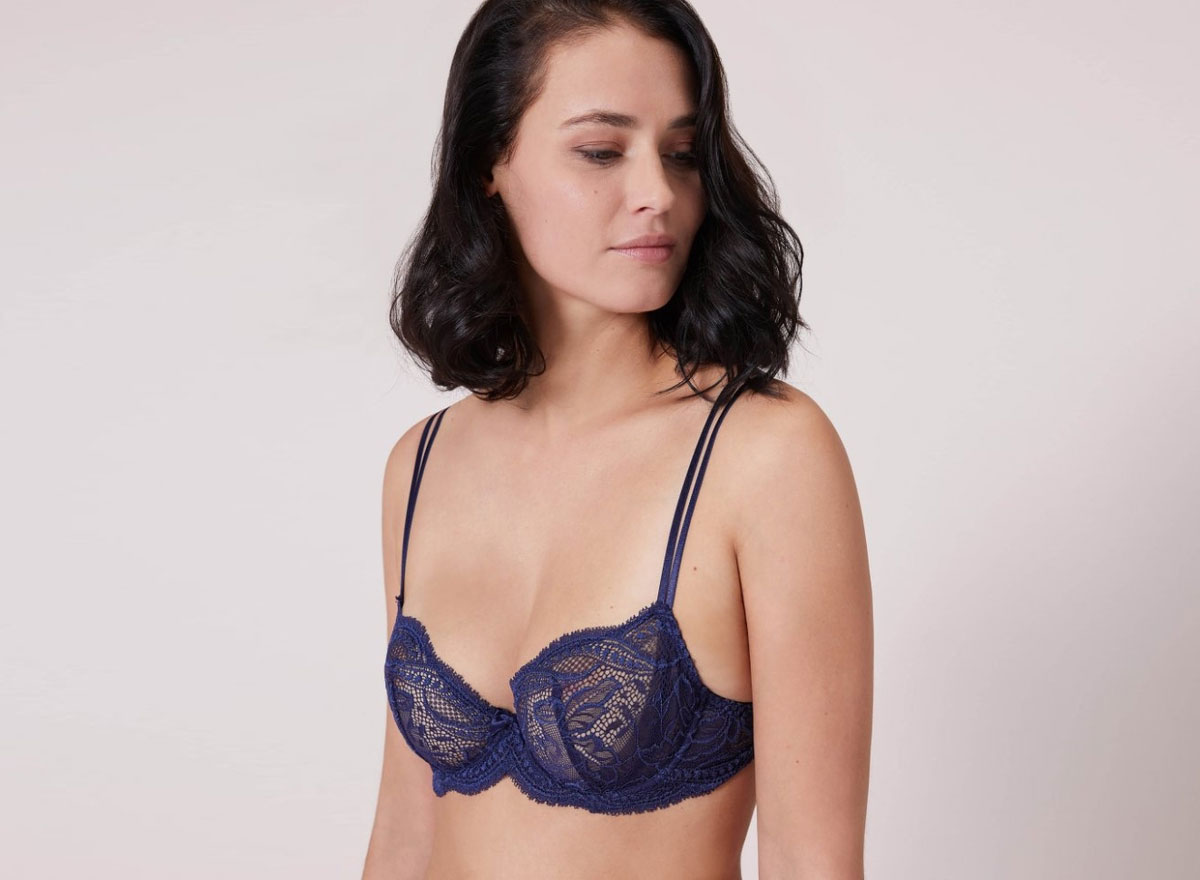 Conquer Bastille Day with panache in this stunning blue lace bra,
Eden
sheer demi plunge by Simone Pérèle. Scalloped edges and spaghetti straps take femininity to the next level.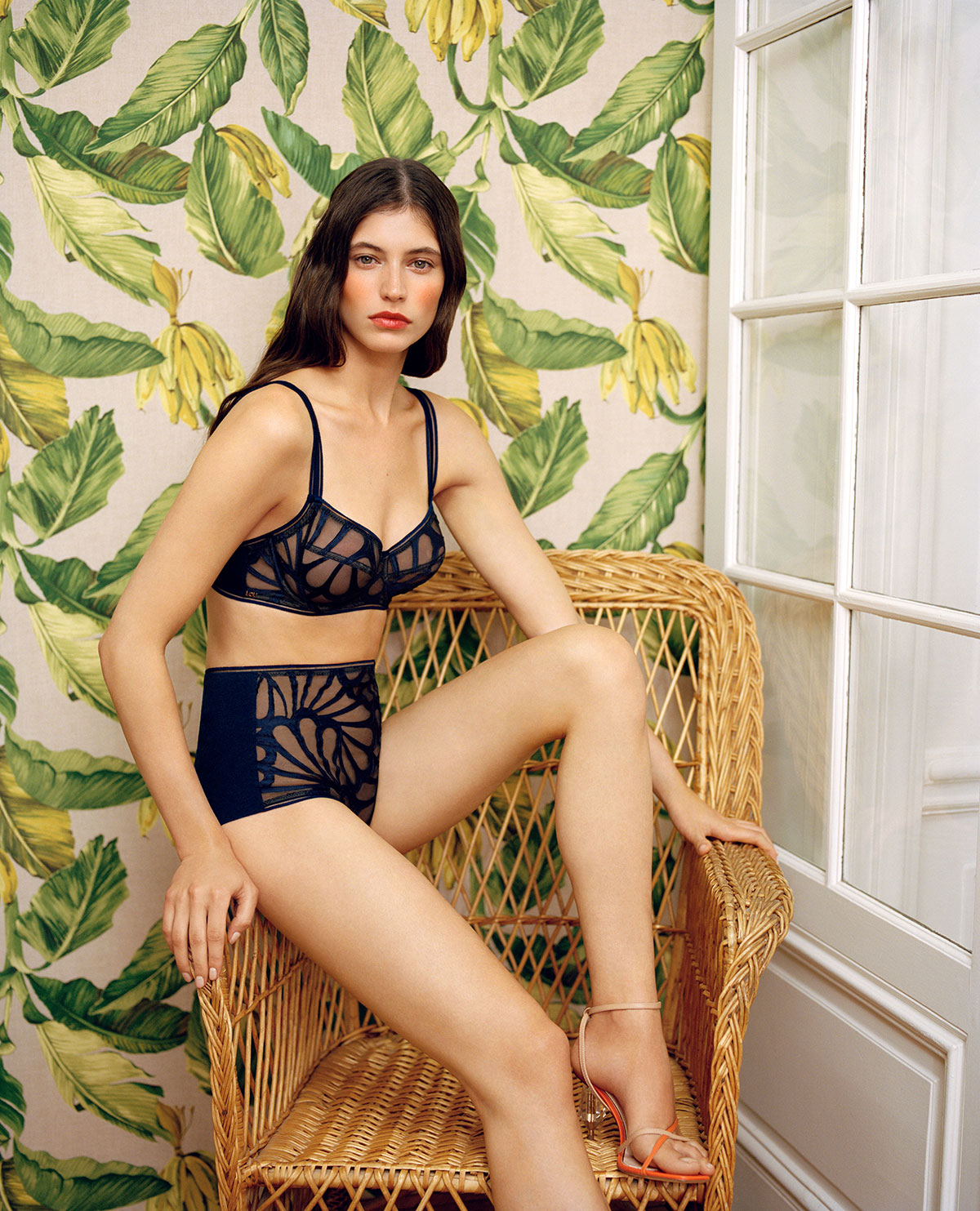 There's nothing abstract about this dreamy bra, Rêve Abstrait (Abstract Dream) by Lou Lingerie. This high couture line is breathtaking, and architectural lines have never looked better on curves! It'll be one of the only times we'll say, "do not mix and match"; this line is meant to stay amongst its own and the stunning
bra
should absolutely be matched with the stunning
high briefs
.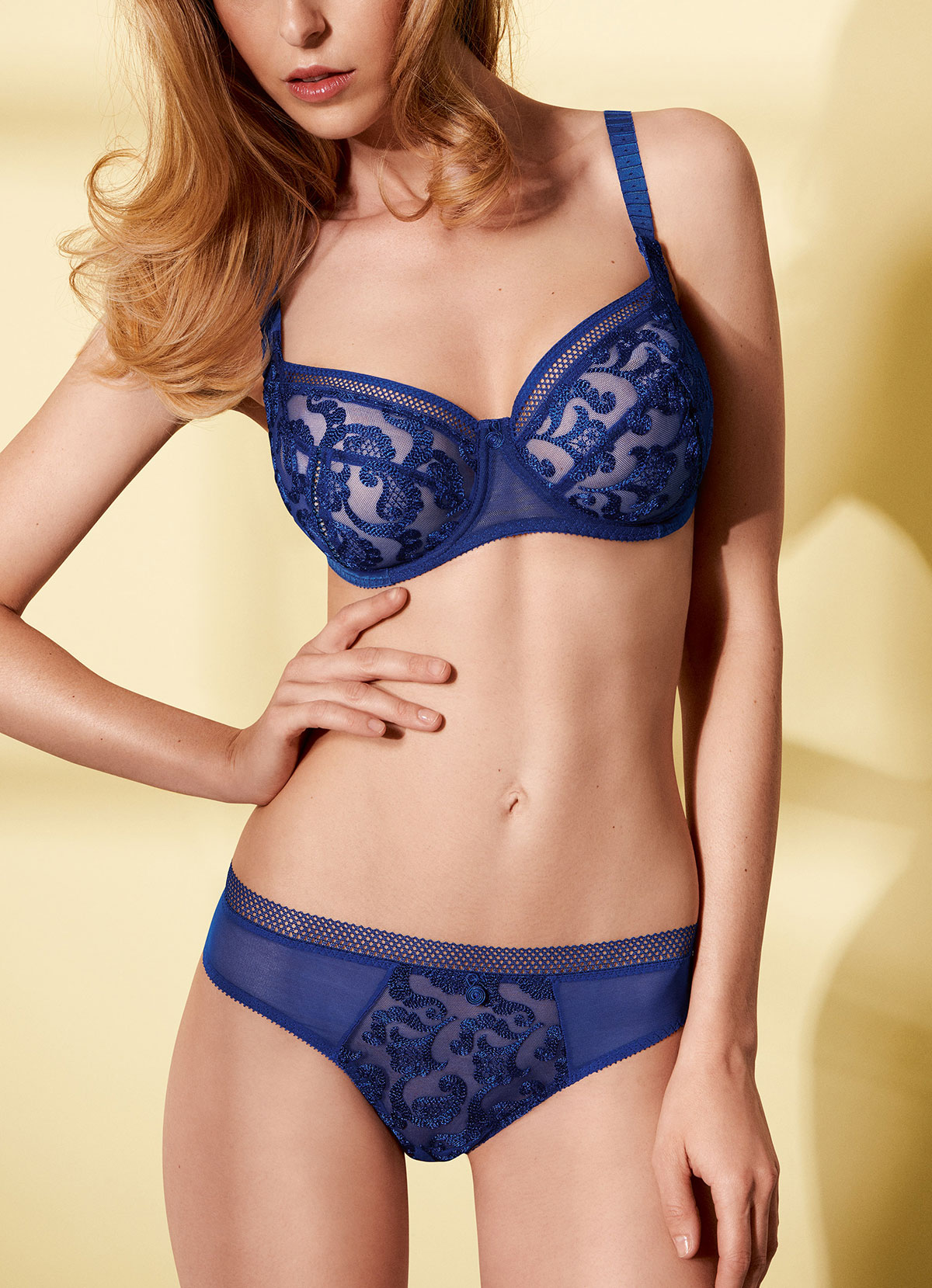 The
Stella
lingerie line by deep cup specialist Empreinte offers a lighter, more luminous blue option. They are claiming to be reinventing seduction with this model, and we believe them! With its intricate embroidery and alluring arabesques, women's beauty and character will reveal themselves naturally. Hey Stella!!! (comment if you know where this last bit came from)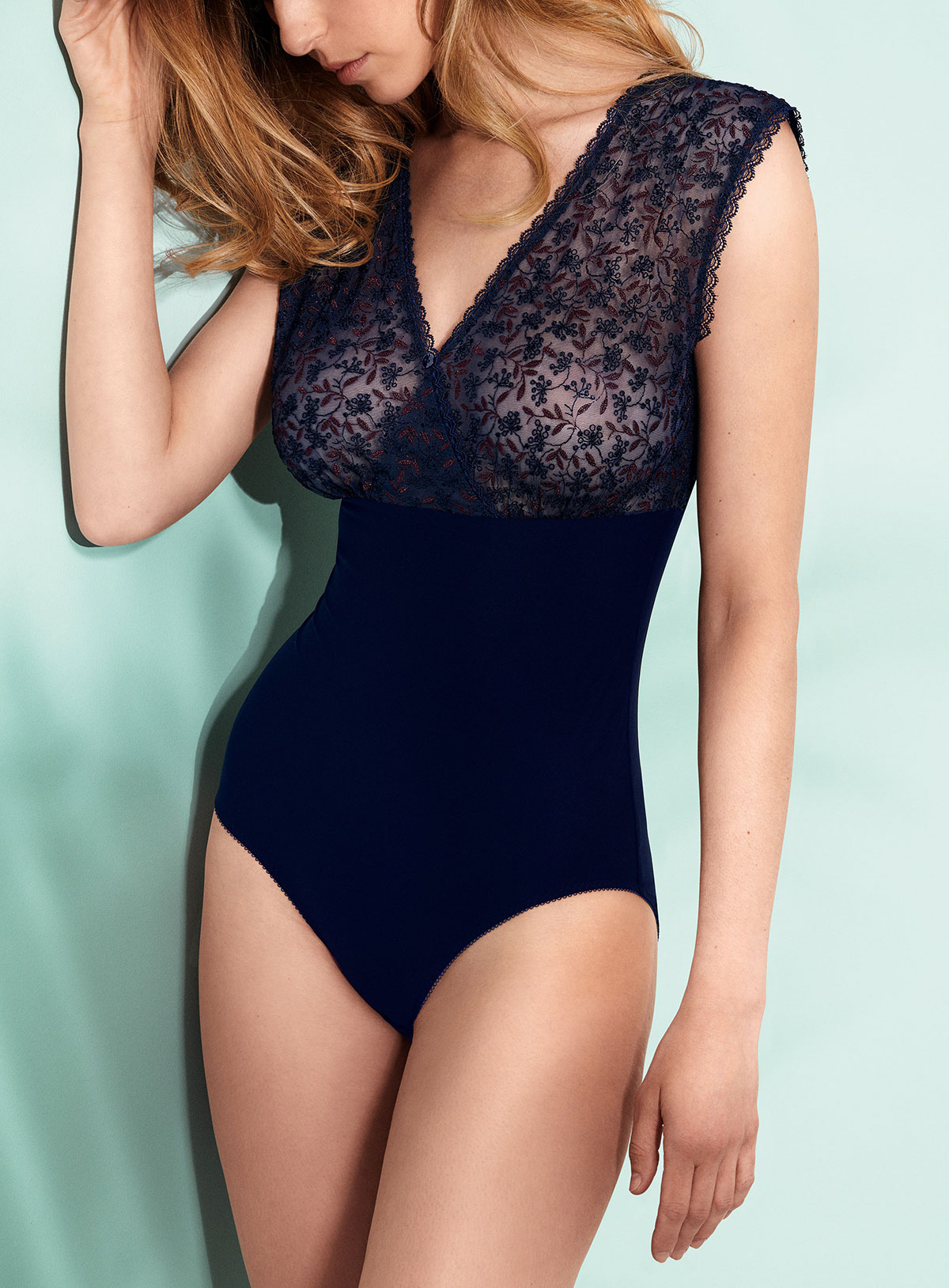 Légèreté, liberté, sensualité. Lightness, freedom, sensuality: France's slightly transformed credo to illustrate just what Empreinte's
Aurora bodysuit
is promising. With its beautifully woven floral lace top, it's an homage to femininity.
Tip # 1: Start with white alcohol before moving on to rosé. In southern France, said white alcohol, anis-based Pastis, is all the rage because it's so traditional. To be served neat with a couple of ice cubes in a short Manhattan-style glass, or noyé (drowned with lots of water) in a tall glass. Then and only then may you rosé all day.
As for lingerie...
BLANC /// WHITE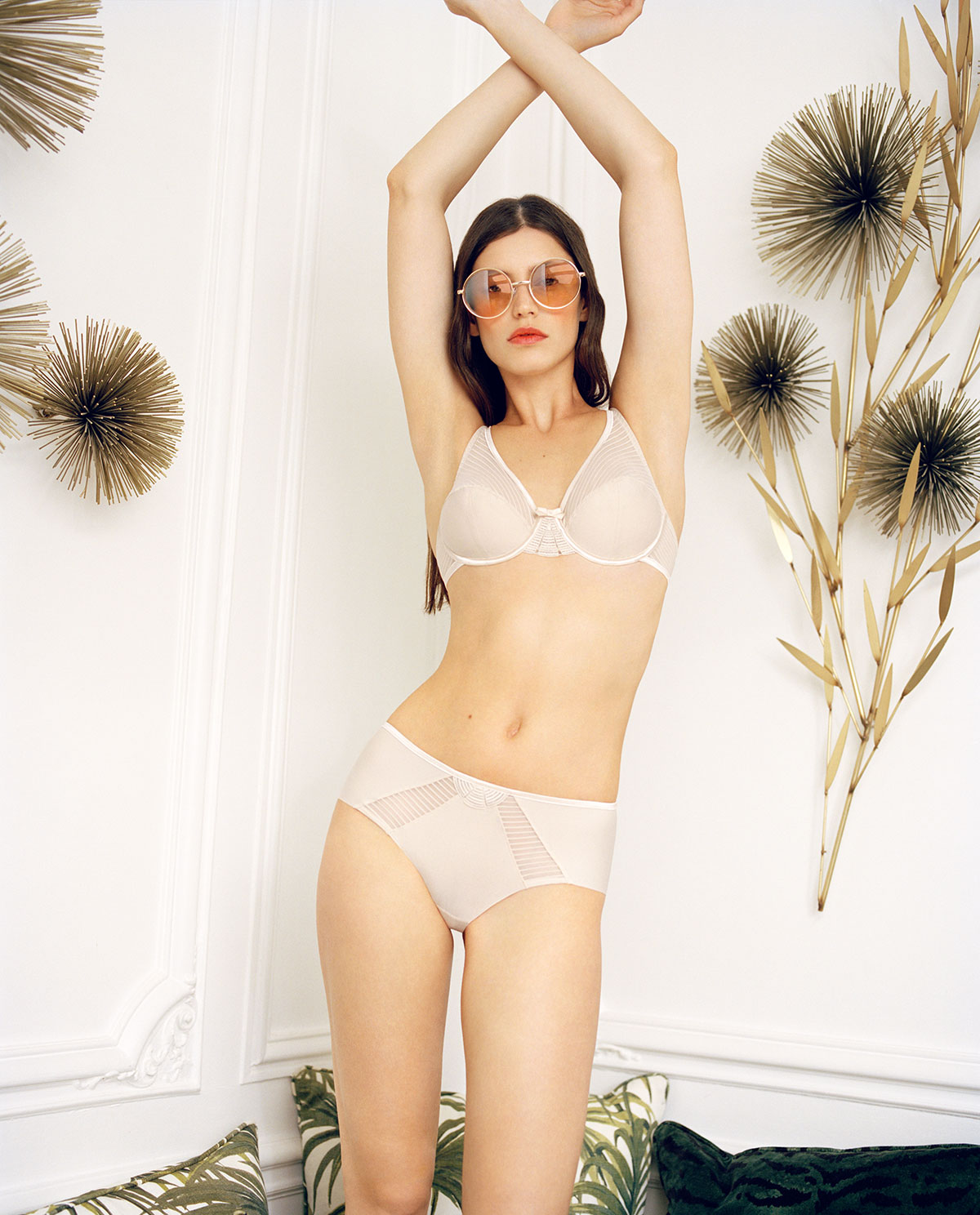 A white bra can be anything but dull, check out what Lou Lingerie did with its modern lingerie line Stripes!
Bra
shown in a chic ivory color with a vertiginous plunge,
briefs
with ultra flattering cut. Comfort galore courtesy of Ms. Microfiber.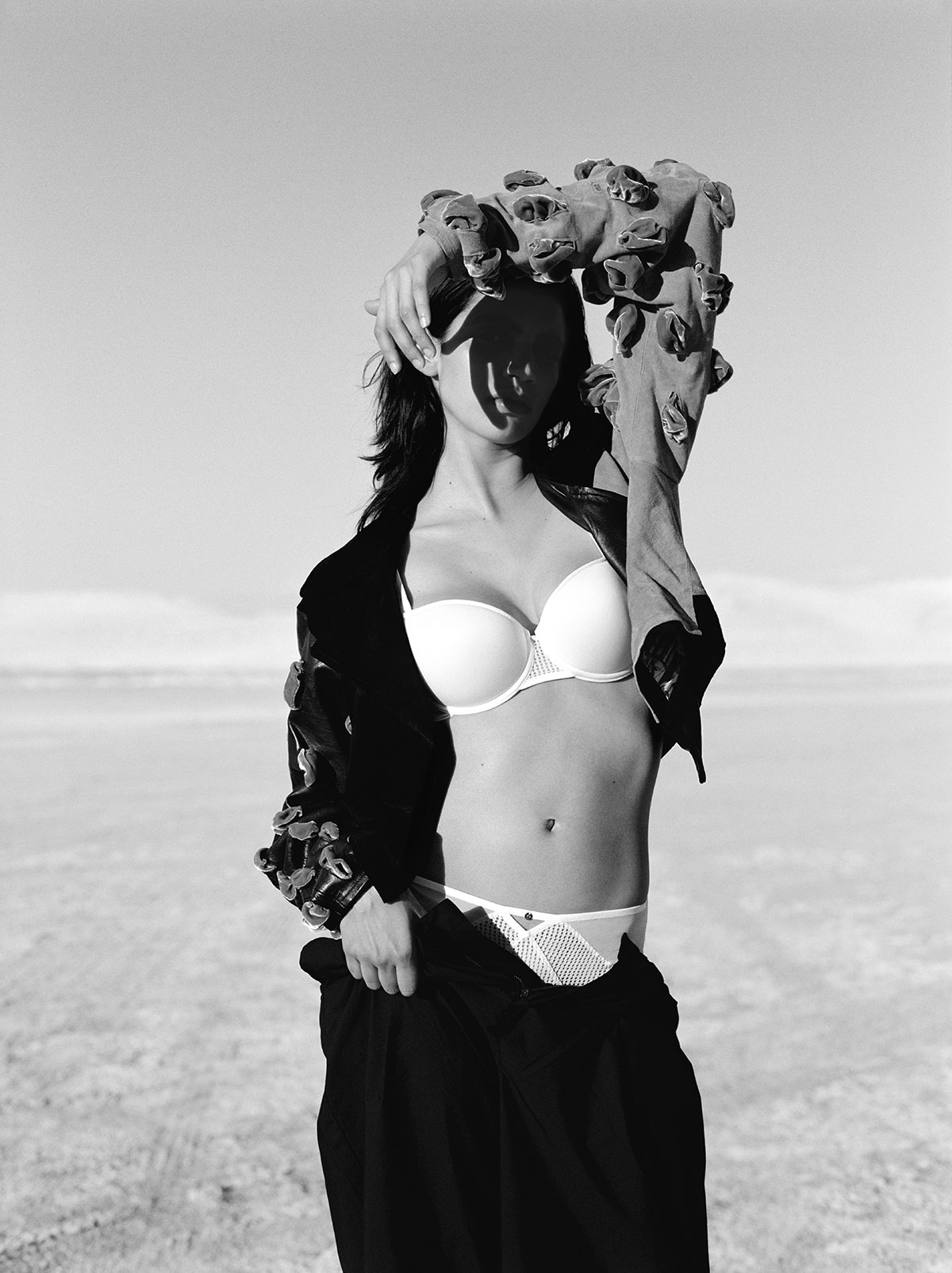 Manufactured with up to 70% recycled fabrics, the
Motif Memory Foam
bra by Chantelle features an open lace band in a modern geometric style and was designed with memory foam for optimal comfort and support.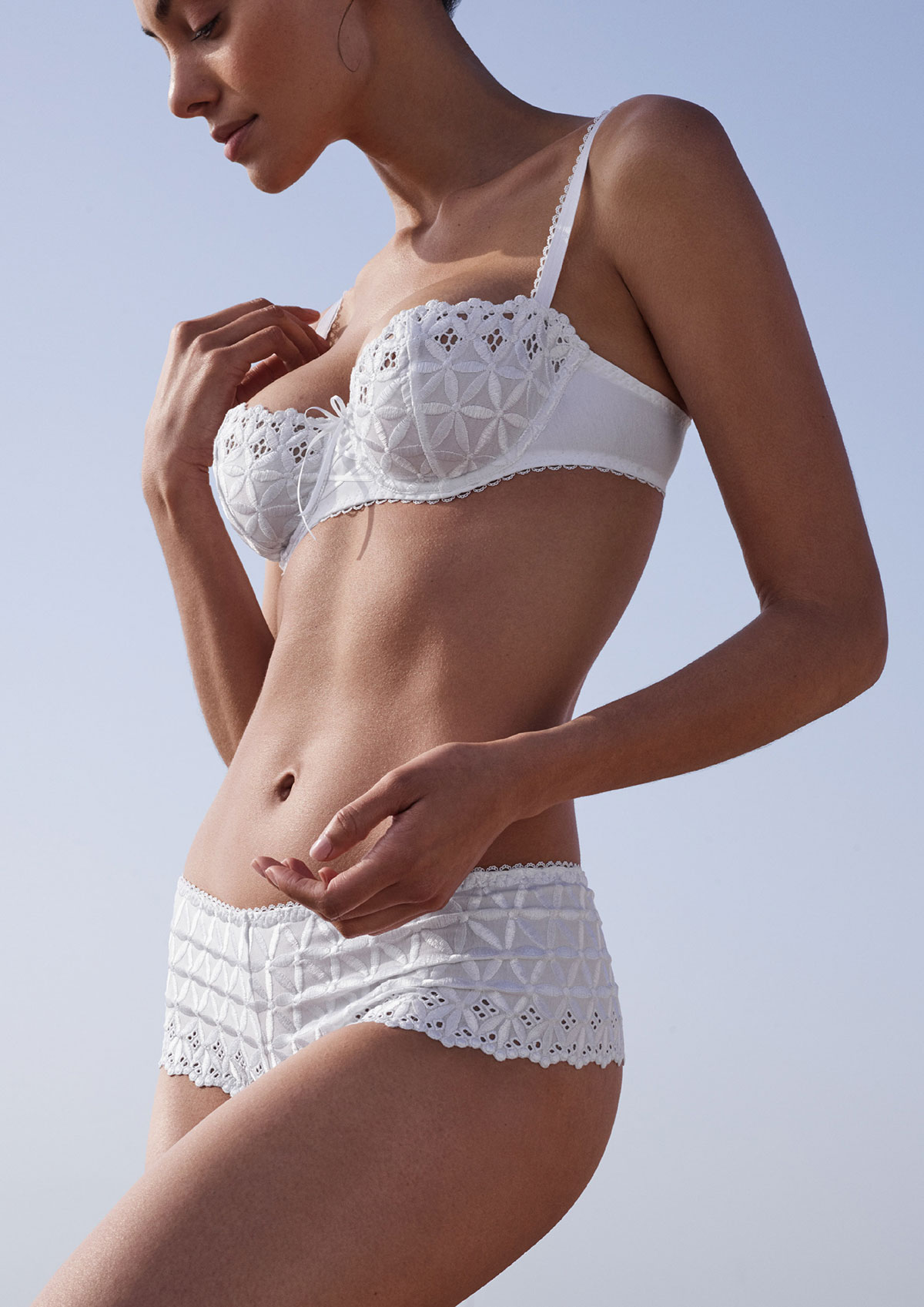 No, we won't shut up about
Bahia by Aubade
. It's the classic of all classics. This emblematic line has been in existence for a long time and we've never grown tired of it. How could we? Look at it! With its graphic and floral pattern and different
Bahia bra
shapes + extra hip-hugging
briefs
in pure, bright white, it is just striking.
Tip # 2: going overboard with the blue, white, red theme for an outfit is so uncool… in France. Stick to accents and pick carefully. A red bra under a white shirt: approved. A blue, white, red head scarf with a total white look: approved. Full French cancan circle skirts complete with fishnet stockings and a béret: mais non!
ROUGE /// RED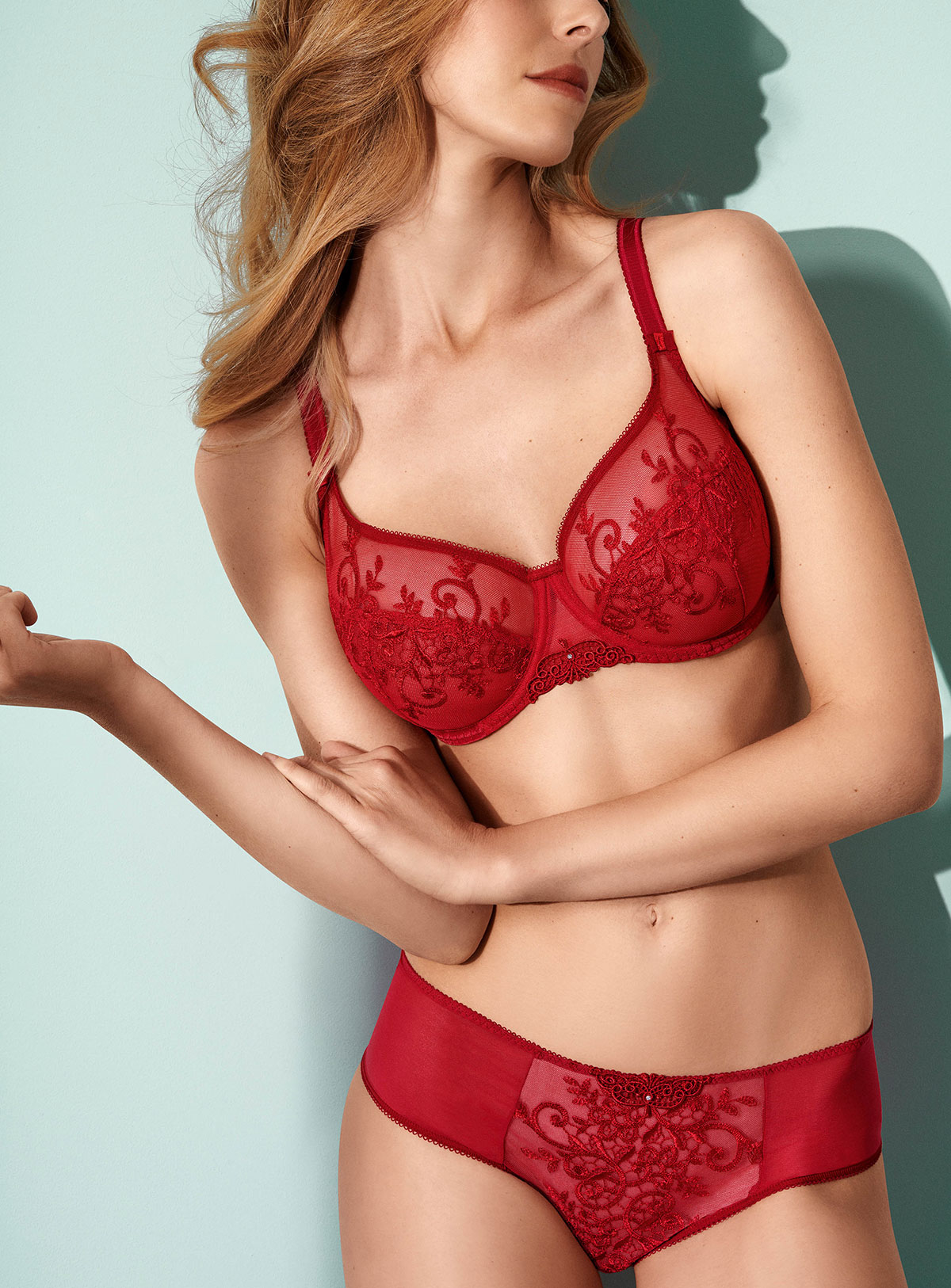 You give us fever
Apolline
, fever! Deep cup specialist Empreinte did it again, bringing to us a line with magnificent embroidery in a fiery red to trigger all the fiery feels. Said embroidery was individually applied by hand on tulle, making this line all that more precious.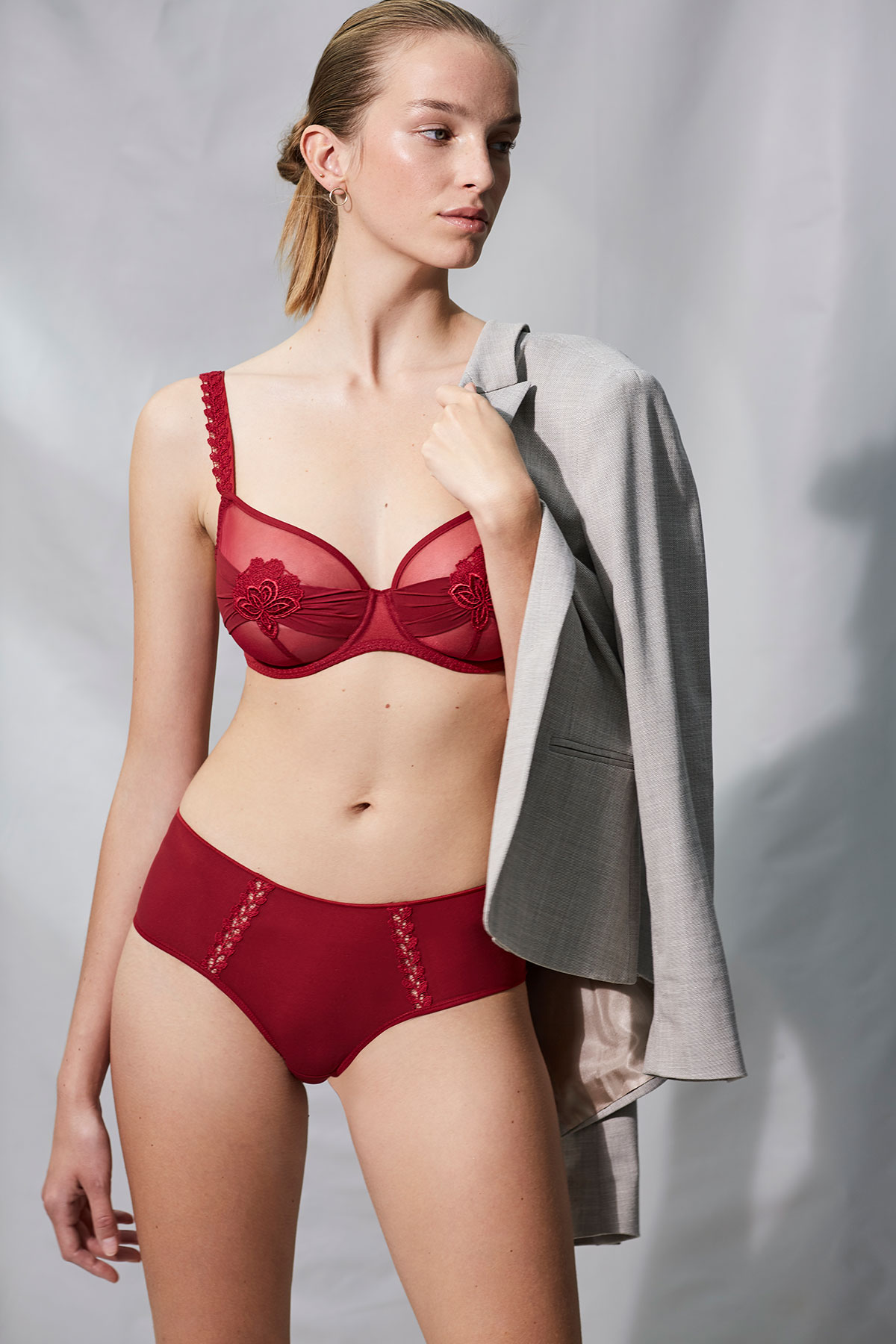 Where flowers bloom, so does… lingerie? Full romantic effect unlocked with
Attrape Fleur
by Maison Lejaby, complete with camelia flowers and ribbons for this very soft, breathable and comfortable lingerie line.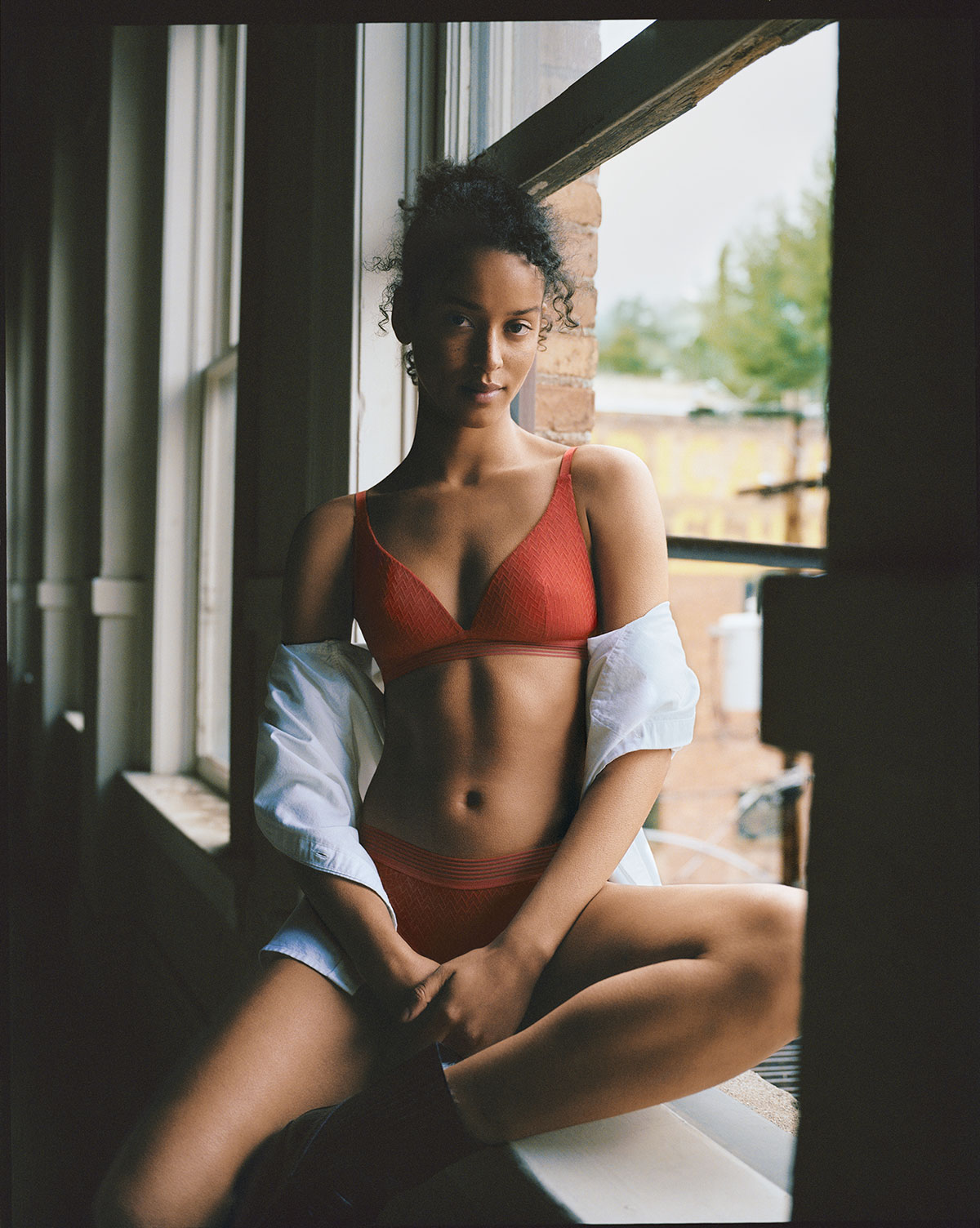 A bold chevron print and a youthful triangle silhouette can be yours with the
Manhattan
wireless bra by Passionata by Chantelle. Manhattan can, indeed, be as chill as it is stylish (and vice versa).
Tip # 3: Keep the food simple. Nothing better than a Bastille Day celebrated with grilled sausages, a crisp niçoise salad and homemade croque-monsieurs.

Bonus tip: Here's a perfectly good Spotify playlist to make your celebration super duper French.