Home Is Where the Homewear Is (And Where We All Are)
Our favorite outfits to lounge / sleep / work in during quarantine
Falling in a rut is so easy when staying home. The first day spent in pj's feels delicious - so relaxing, so indulgent! Until we realize it's been three days, we've been eating cereals in the same unwashed bowl, and we haven't washed our hair in a week. Repelled by our own reflection, we skillfully avoid all mirrors in the house and just can't bear the sight of us.
There are other ways.
We combed the e-boutiques and the Spring/Summer 2020 collections just for you. Here are our absolute favorites by our absolute favorite French lingerie brands: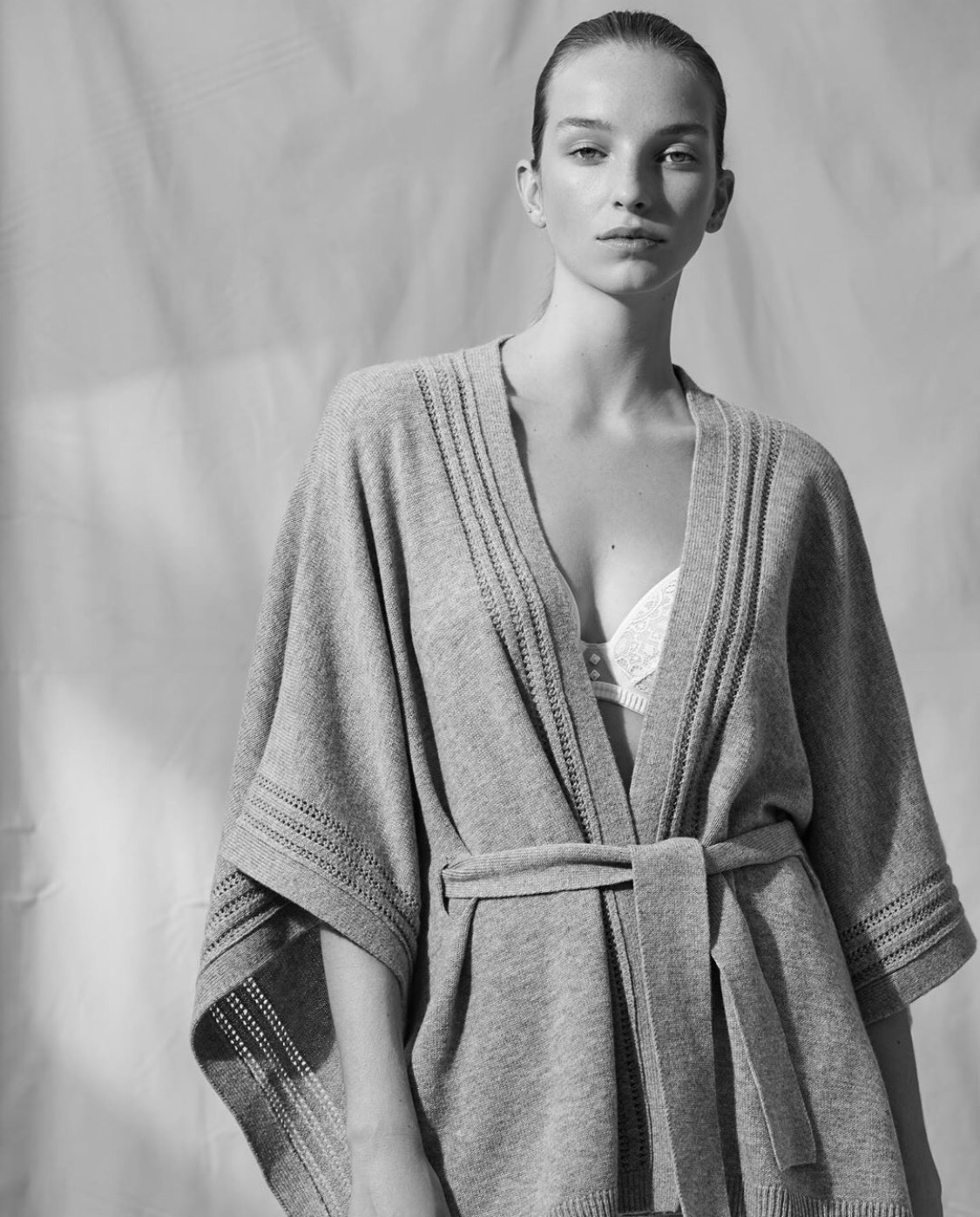 This grey wool and cashmere
poncho
by
Maison Lejab
y is a classic. It's so soft, so cozy. You can throw it on anything and look good in seconds. It comes with a removable belt so you can wear it fitted or loose and reinvent it day after day. The Maison Lejaby Softwear collection comes with more pieces and sets in grey silk and cashmere. A promise that no two days will be alike.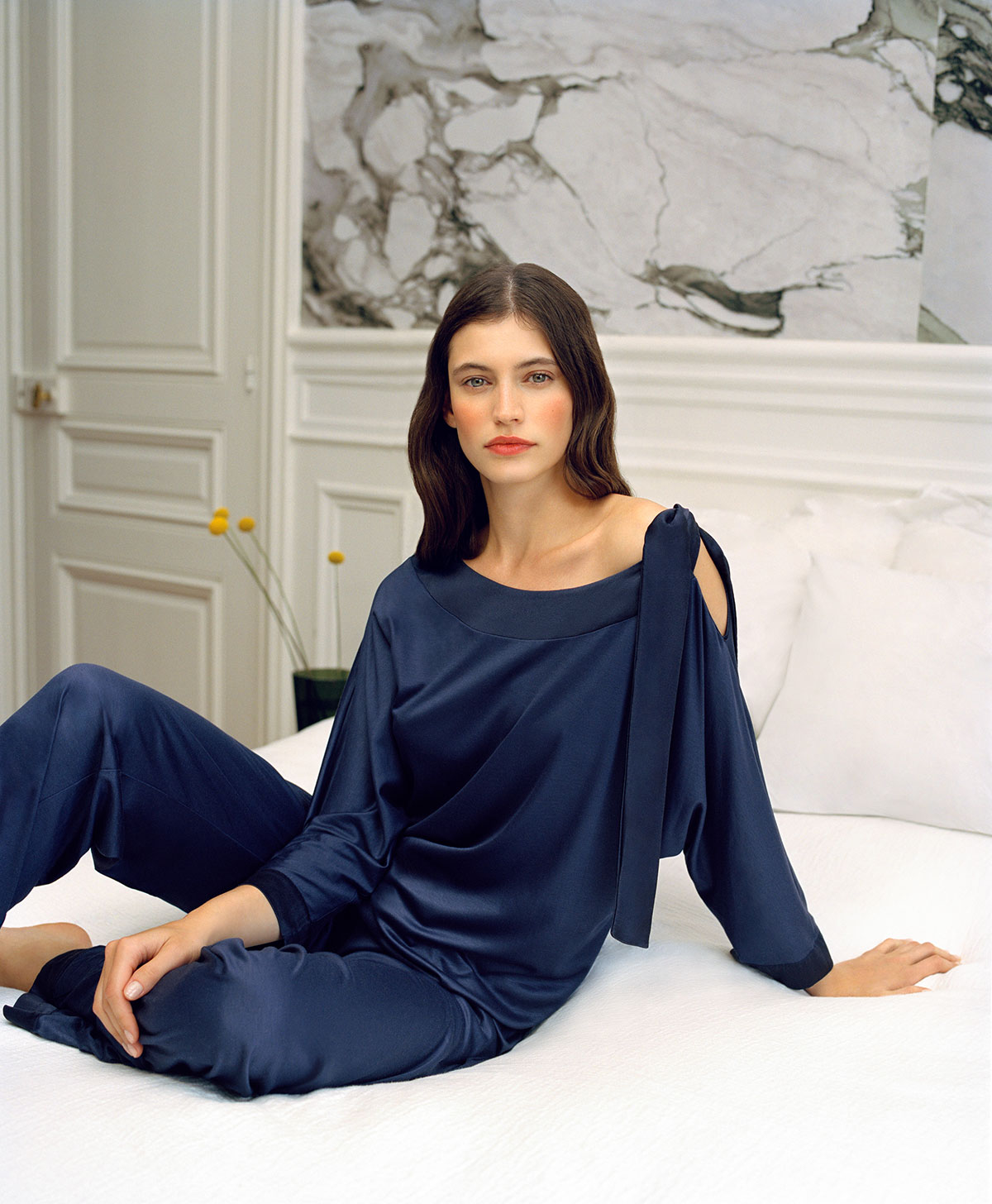 Lou Lingerie
put together a collection of the most daytime-looking nighttime looks ever. The
Lumineuse blouse
in navy silk is the epitome of 'class with a twist' thanks to its bow and slight off-the-shoulder look. It comes with assorted Lumineuse navy silk pants for a total look.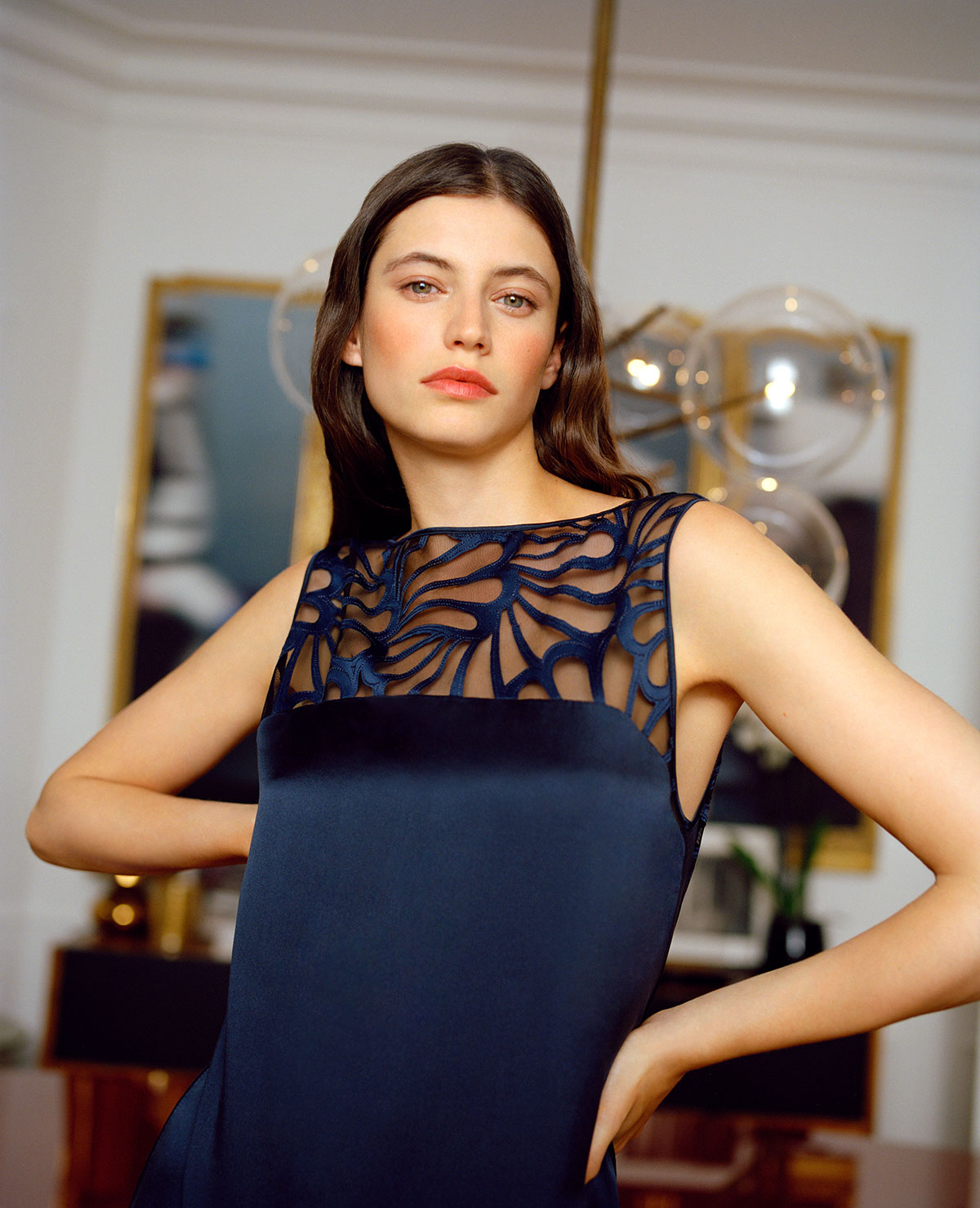 The Rêve Abstrait nightie
by Lou will bring Haute Couture to your homewear, and there's nothing abstract about its gorgeous architectural embroidery. It might be called a nightie, but no one will guess it actually is it is so chic. To wear day and night, night and day.
And last but not least, the timeless
Douce Harmonie
silk pajamas are gentle to the skin and promise to take the edge out of any frustrating video conferences while making you look real good (which is the most important thing, isn't it?).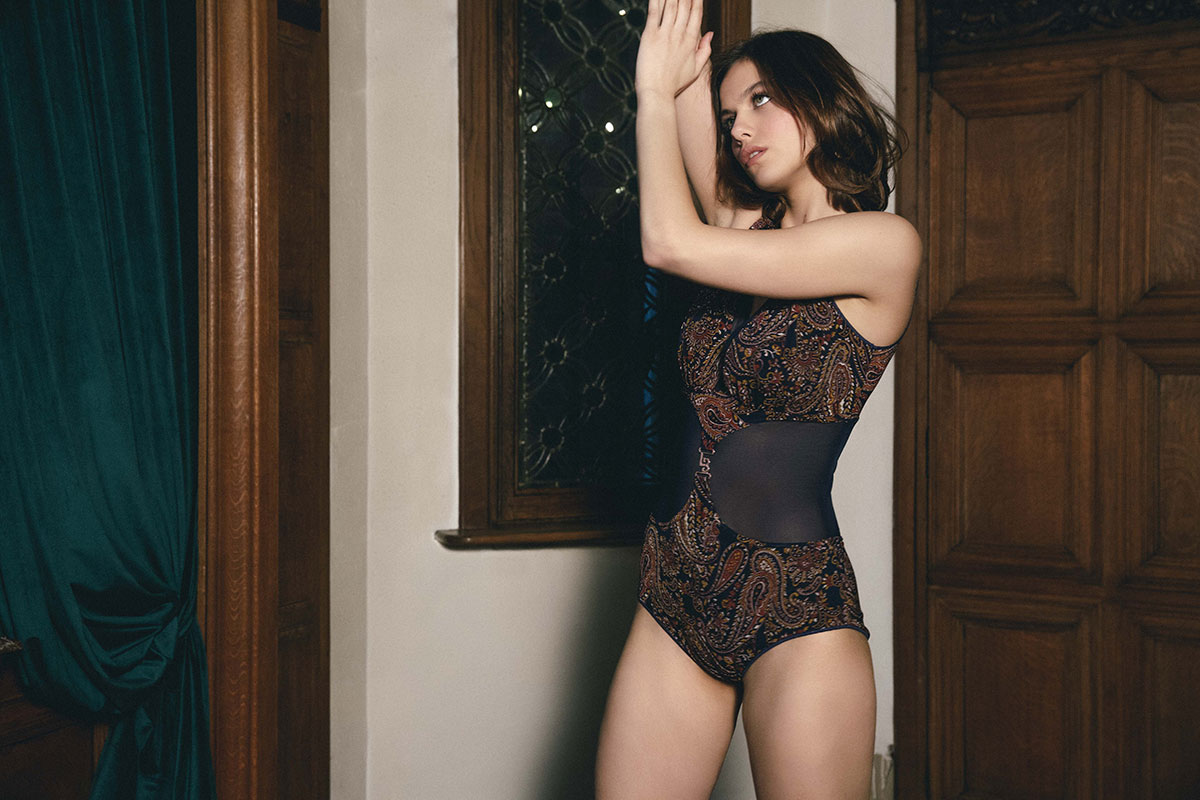 We are utterly and completely in love with
Louisa Bracq
's take on what could become the sexiest collection of "coronafit" in the world. Assorted with a belt and a blazer, this bodysuit is perfection. When the business gloves come off, so does the blazer, giving way to the most elegant of home outfits.
Almost a waste to wear to bed, Art Deco satin pyjamas FTW! Frankly we can totally see ourselves rocking all day, everyday, adorned in metallic shimmer. Here's the list of Louisa Bracq
retailers
that may sell online.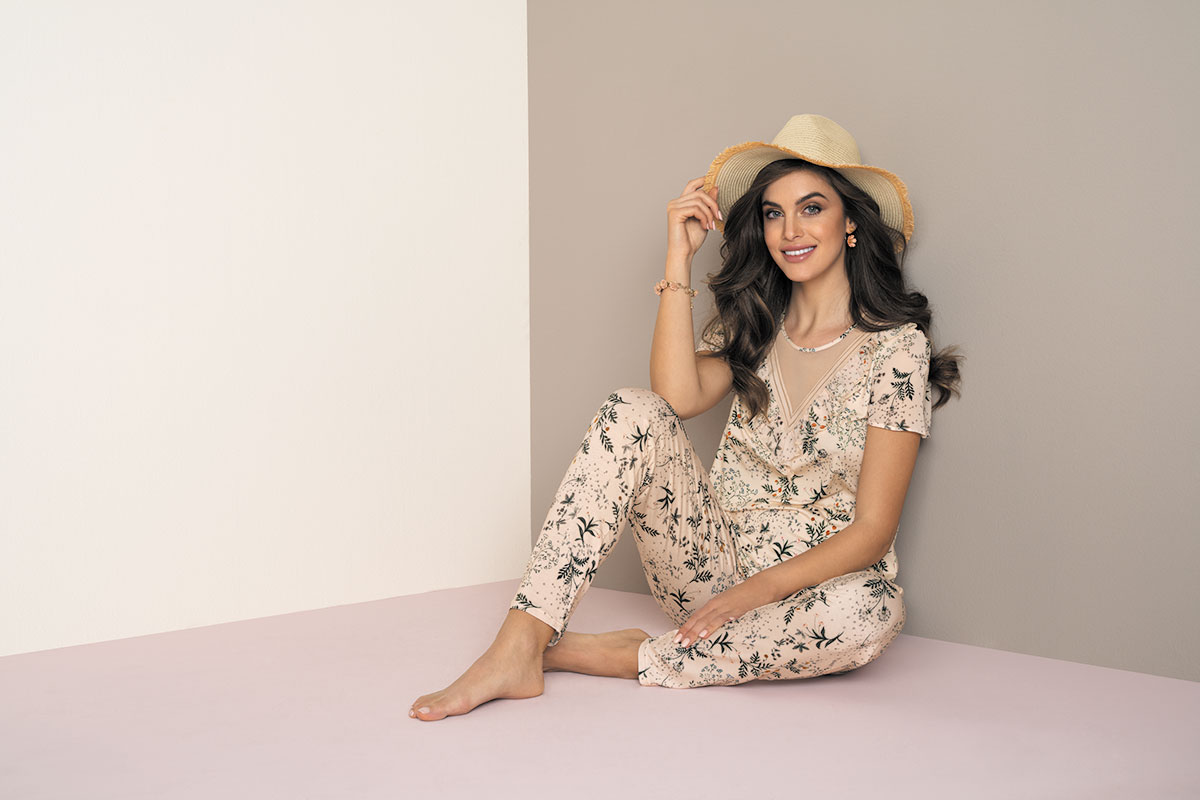 The first blooms of Spring always make our hearts sing.
Antigel
kicked off the Spring season with Herbier Bonheur and its lovely vintage herbarium print. This total look will be a breath of fresh air behind our closed doors, a crisp breeze to cut through the staleness.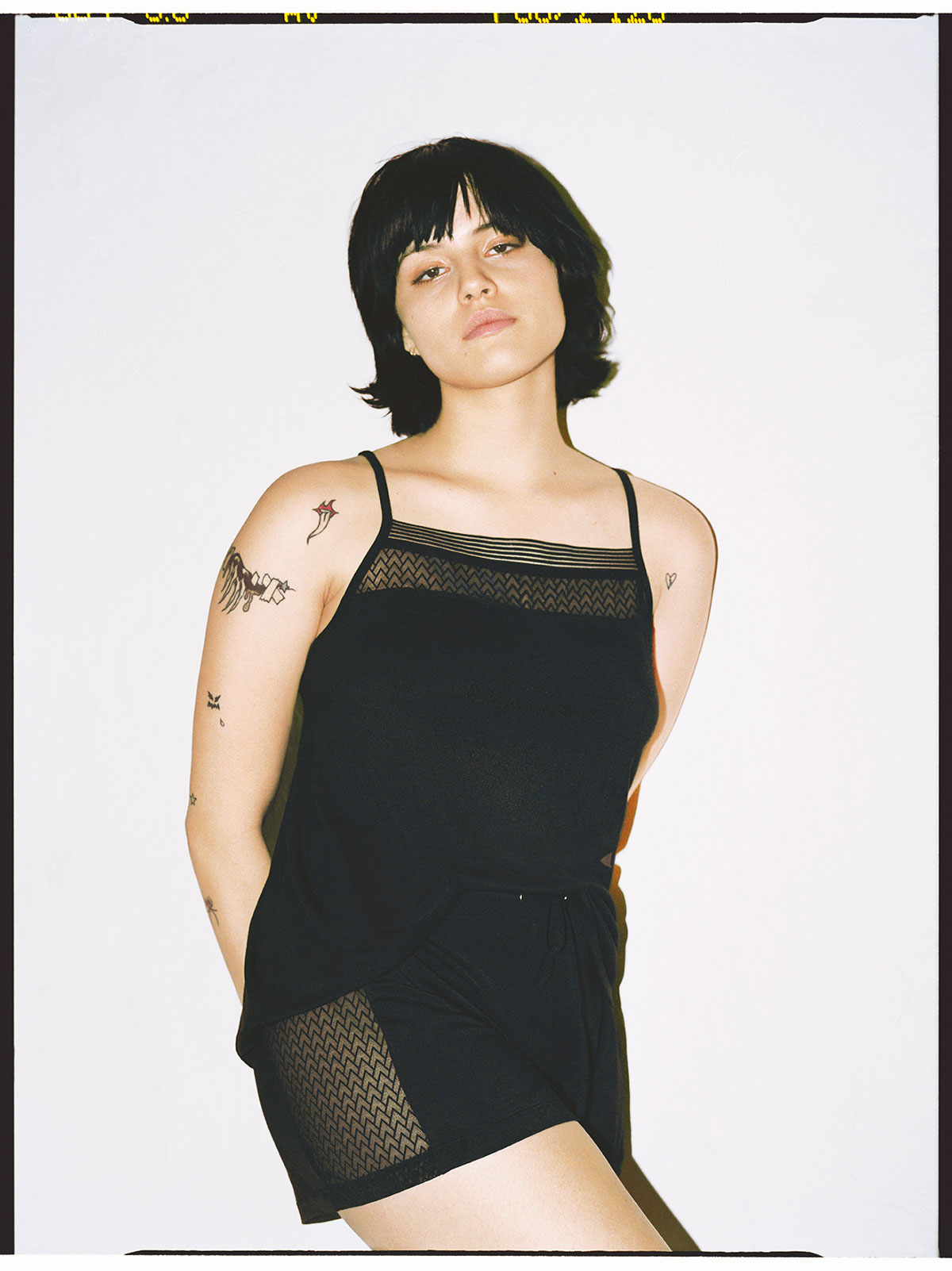 And for no pants TGI Fridays,
Passionata
designed the Manhattan camisole and its matching shorts, perfectly presentable up top and perfectly relaxed down below.
Bonus: What are French influencers and Creative Leaders wearing while on quarantine?
They're doubling down on minis, knit tops in solid colors, white button-up shirts and jeans. Easy breezy: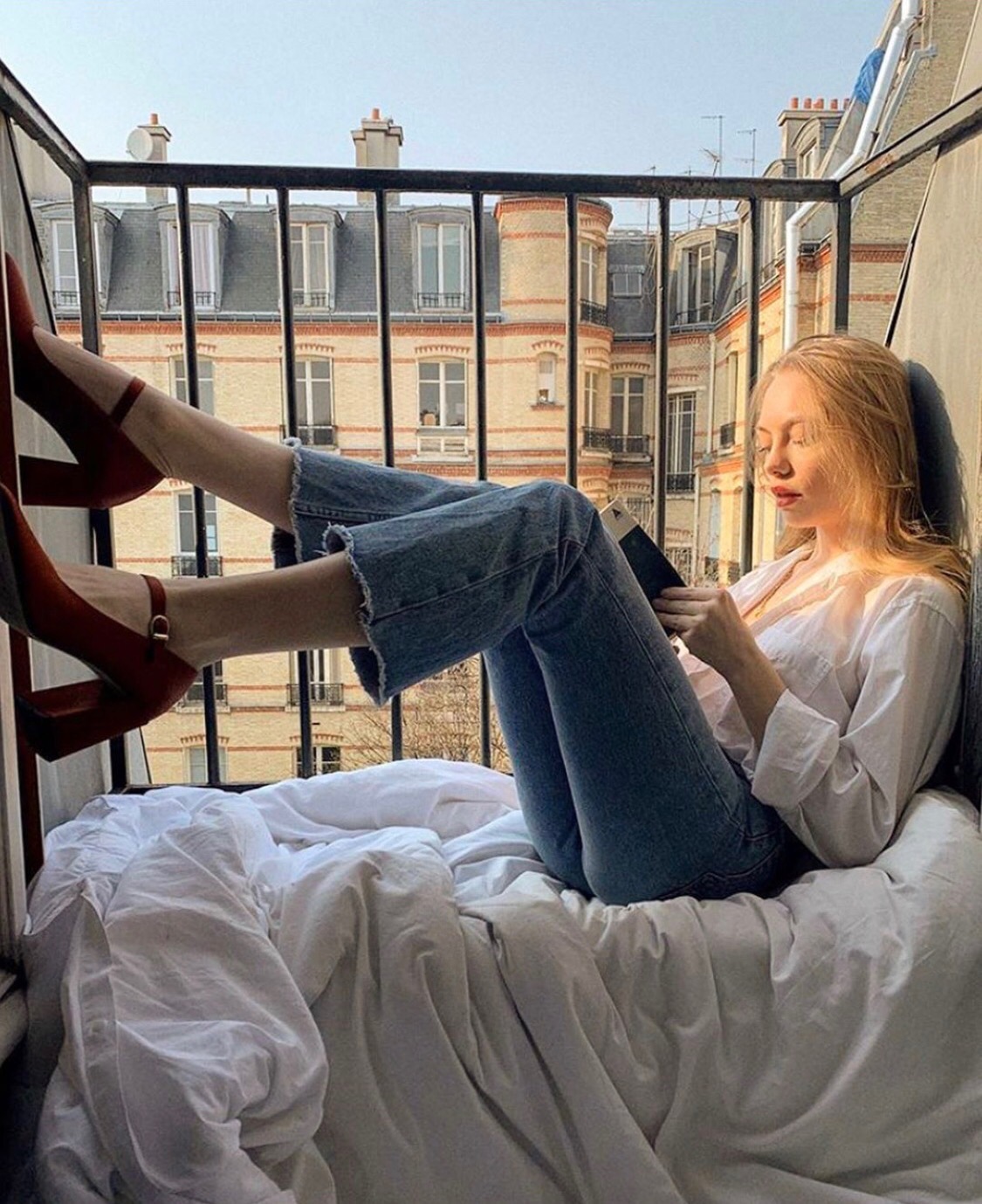 @anouchkagauthier
wearing Rouje and Jonak shoes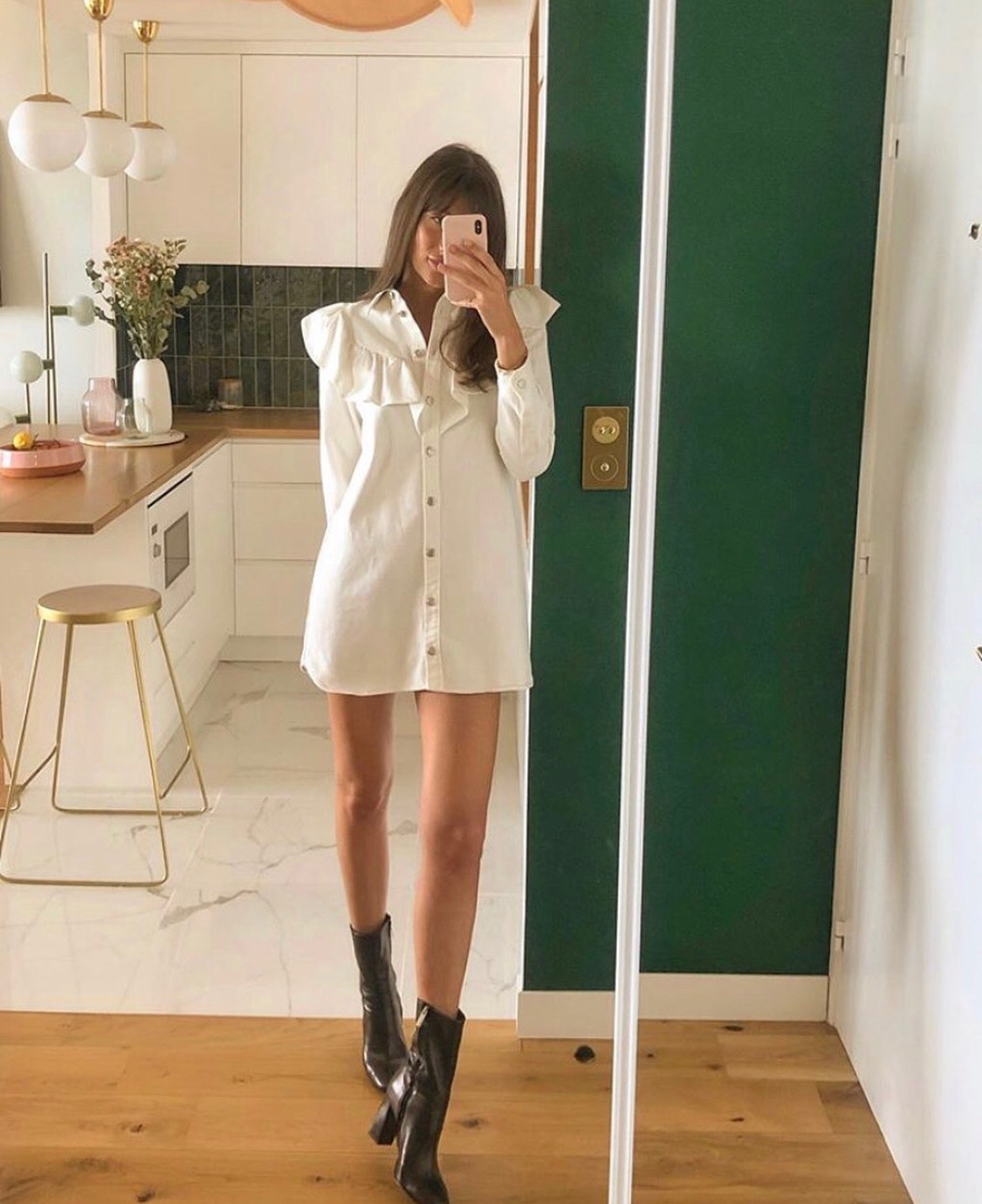 @juliesfi
wearing Zara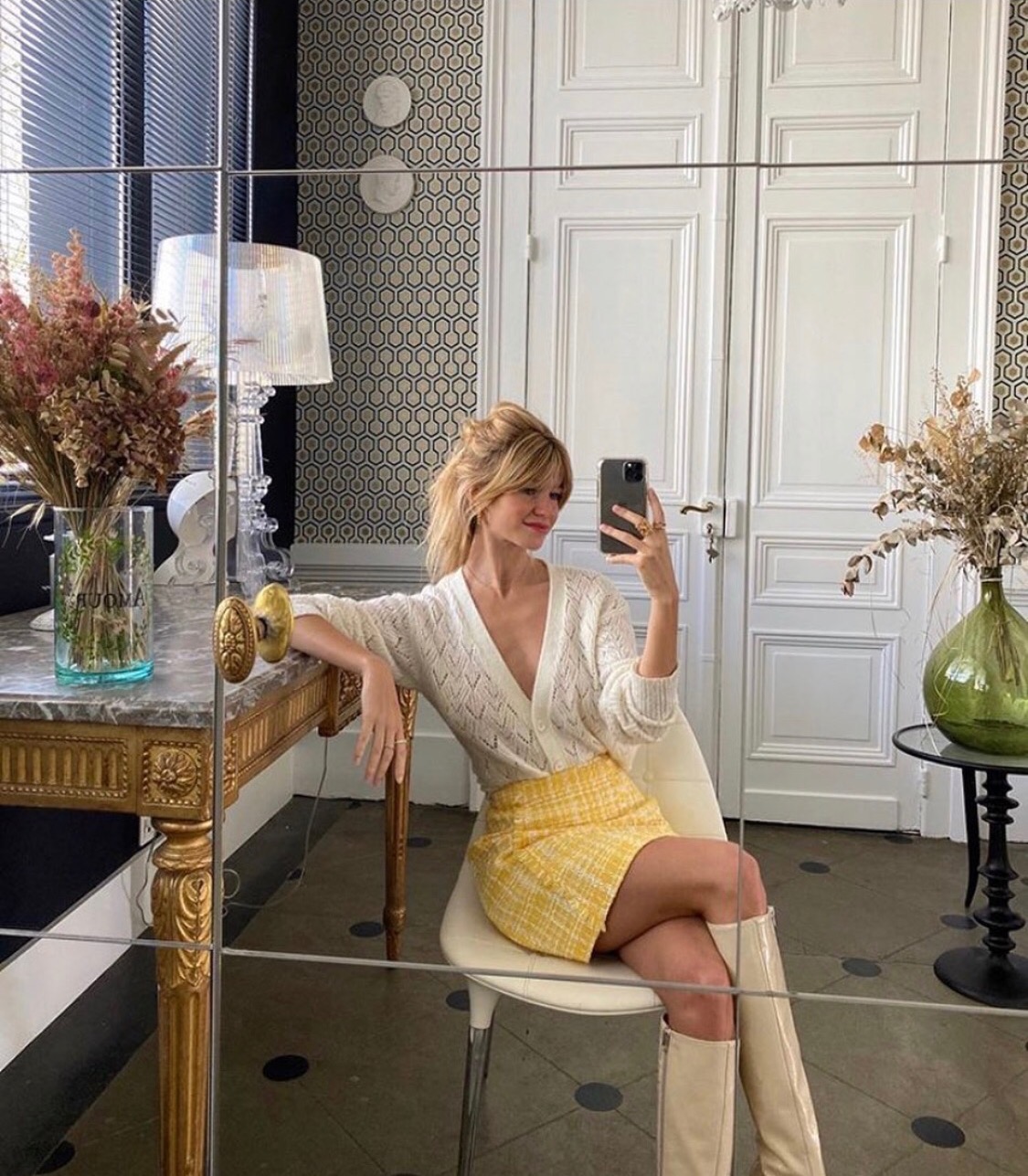 @constancearnlt
rocking the mini-skirt and boots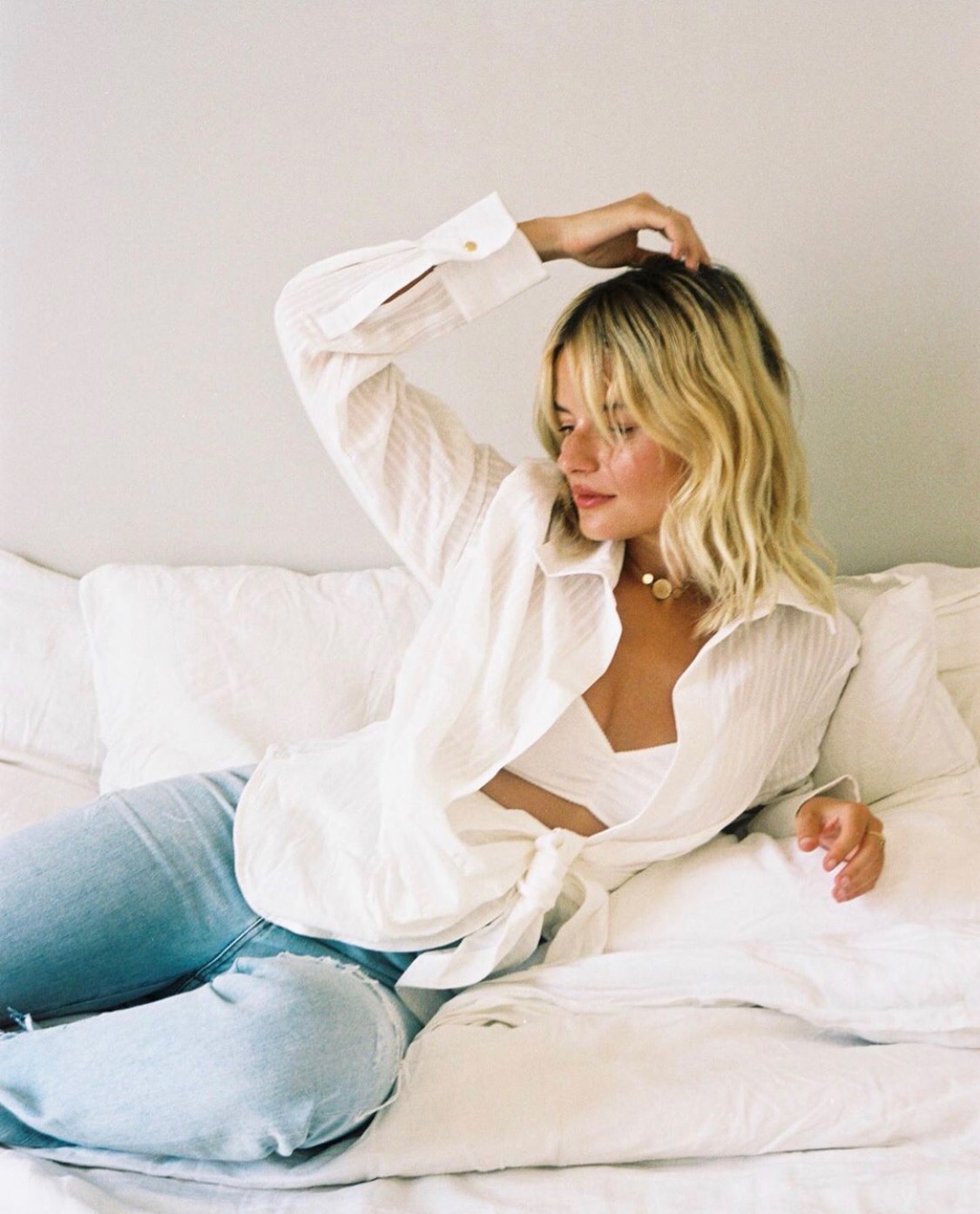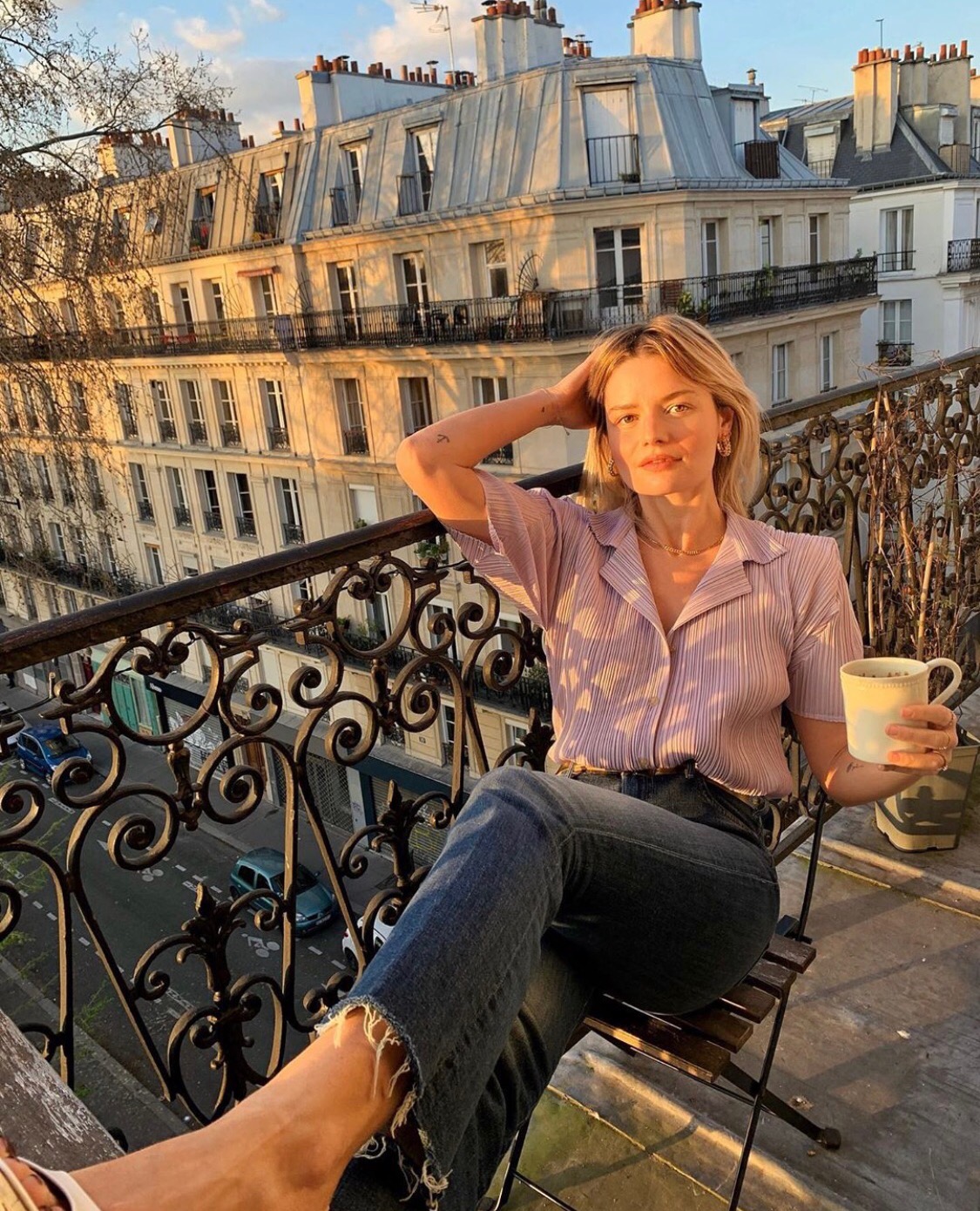 @sabinasocol
on two particularly good days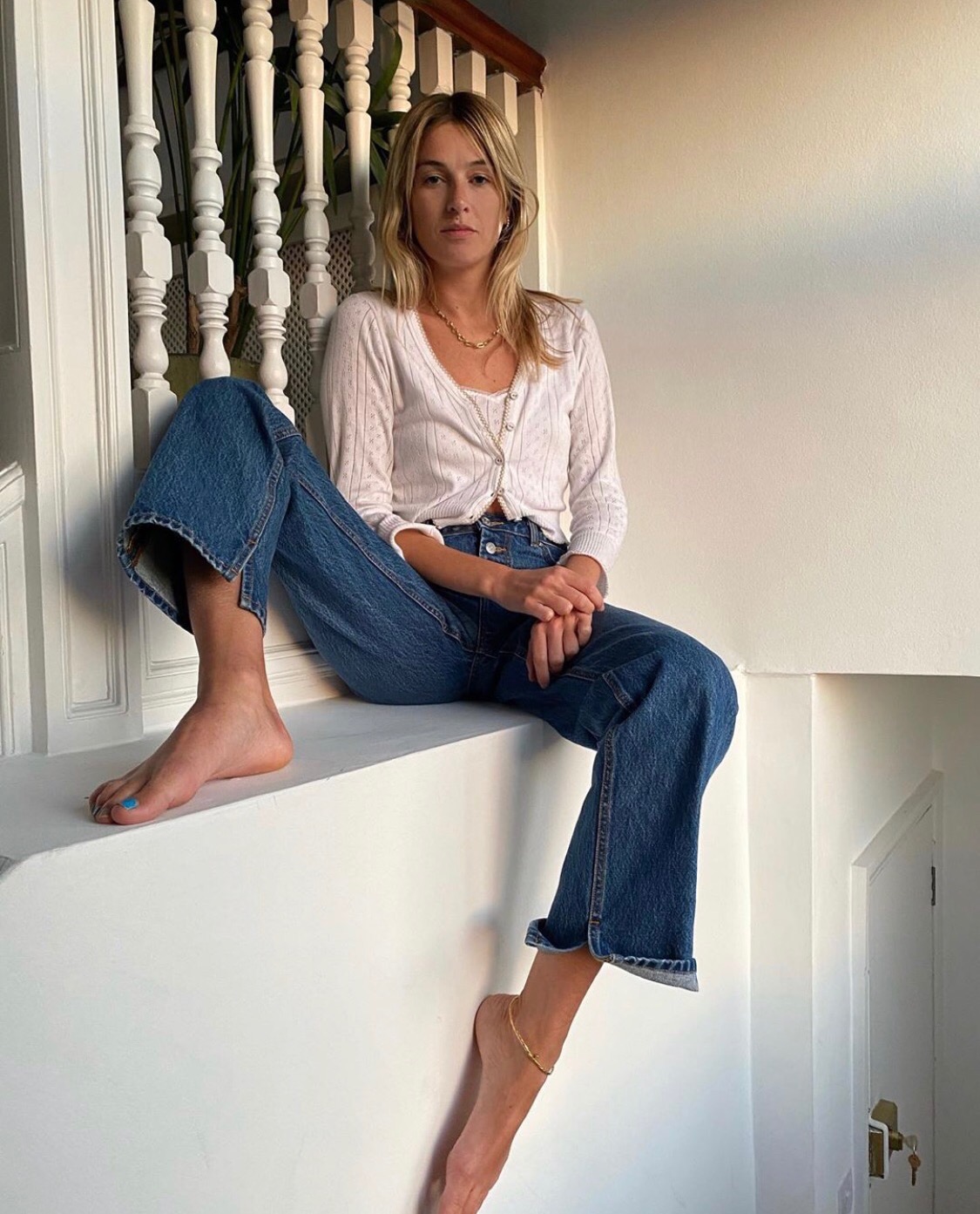 @camillecharriere
wearing Pretties and Ganni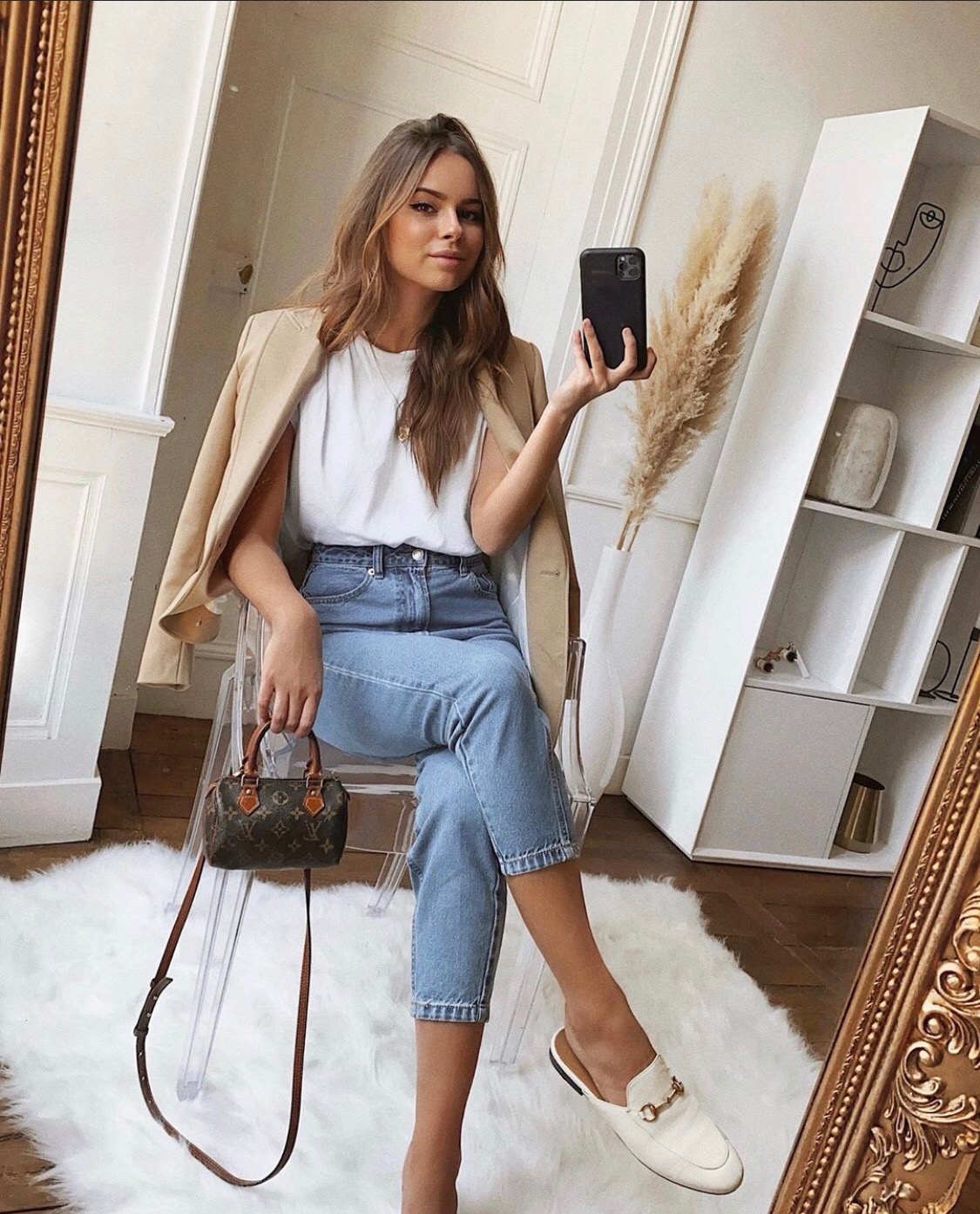 @jodielapetitefrenchie
looking very classically Parisian at home