French Lingerie Is On The Move
When you kick off your new fitness routine wearing one of these, and everything stays where it's supposed to
New Year's resolutions are bullshit.
That's what they say out there, on the internets. That after two months of preparing intensely for the holidays, destroying our credit, ravaging our bodies with oh so many spiked drinks, we'll suddenly decide we should atone for our indulgences very, very soon.
That like good students, we'll sit at our desks and put pen to paper. We'll list out several tasks we'll need to achieve for the sake of ourselves and the world. Yes, the world needs this from us.
That for several weeks, we'll feel in control. We'll go to the Crossfit class nightly. We'll walk by Starbucks with our heads held high and proudly put the almighty five bucks we just saved in our "Save to travel the world" piggy bank. We'll go out with smoker friends and while they blow their poison in our faces, we won't miss lighting up our own one bit. Nope!
Then they say that we'll undoubtedly be part of the 92% who falter and damn it all to hell for a Blonde Chestnut Praline Latte with coconut milk extra whip. Devoured by remorse, we'll light up that cig to calm our nerves and what is so damn wrong about love handles anyway? January 1st… pffffft… Such an arbitrary date too #eyeroll.
That we'll have failed, that our whole year will probably be in ruins now, our hope of becoming a new (better) version of ourselves having crumbled down under pure performance pressure.
That's what they say out there, on the internets.
We at Lingerie Francaise don't look so harshly upon New Year's resolutions. We're optimistic that we'll at least learn something from taking on a new challenge and observe ourselves as we ebb and flow, as we fall and pick ourselves back up. That auspicious moment when a year ends and another begins gives the whole process a nice sense of symmetry. January 1st (or 17th as it is) actually sounds nice. So let's get started, shall we?
Top of our list: introducing movement to our otherwise very sedentary lives.
We want our bodies to flex, stretch, push, sweat, work for it, tingle. We want to be masterpieces in motion. We want to feel ALIVE.
… so long as everything's still where it's supposed to be when we emerge from that downward-facing-dog-sprint-grand-jeté!
We've been looking for the best sports lingerie out there.
You know, the bras and panties that support, breathe with us, and don't cut off blood flow to vital organ functions. French lingerie is definitely on the move, stretching beyond its own boundaries, reinventing itself right now, as we are. We found amazing activewear lingerie and we can't wait to share it with you.
Here's what is fast becoming our daily essentials:
CHANTELLE
The French lingerie brand is once again demonstrating that it's here in full support of all women, all sizes, all shapes, and taking on any and all activities they darn please.
Cut from high-tech fabrics, their sports bras absorb moisture and remain breathable, something very important in sports if you didn't know. Comfortable and offering full support, the Chantelle sports bras are built to see us through low to high-impact activities as gracefully as possible.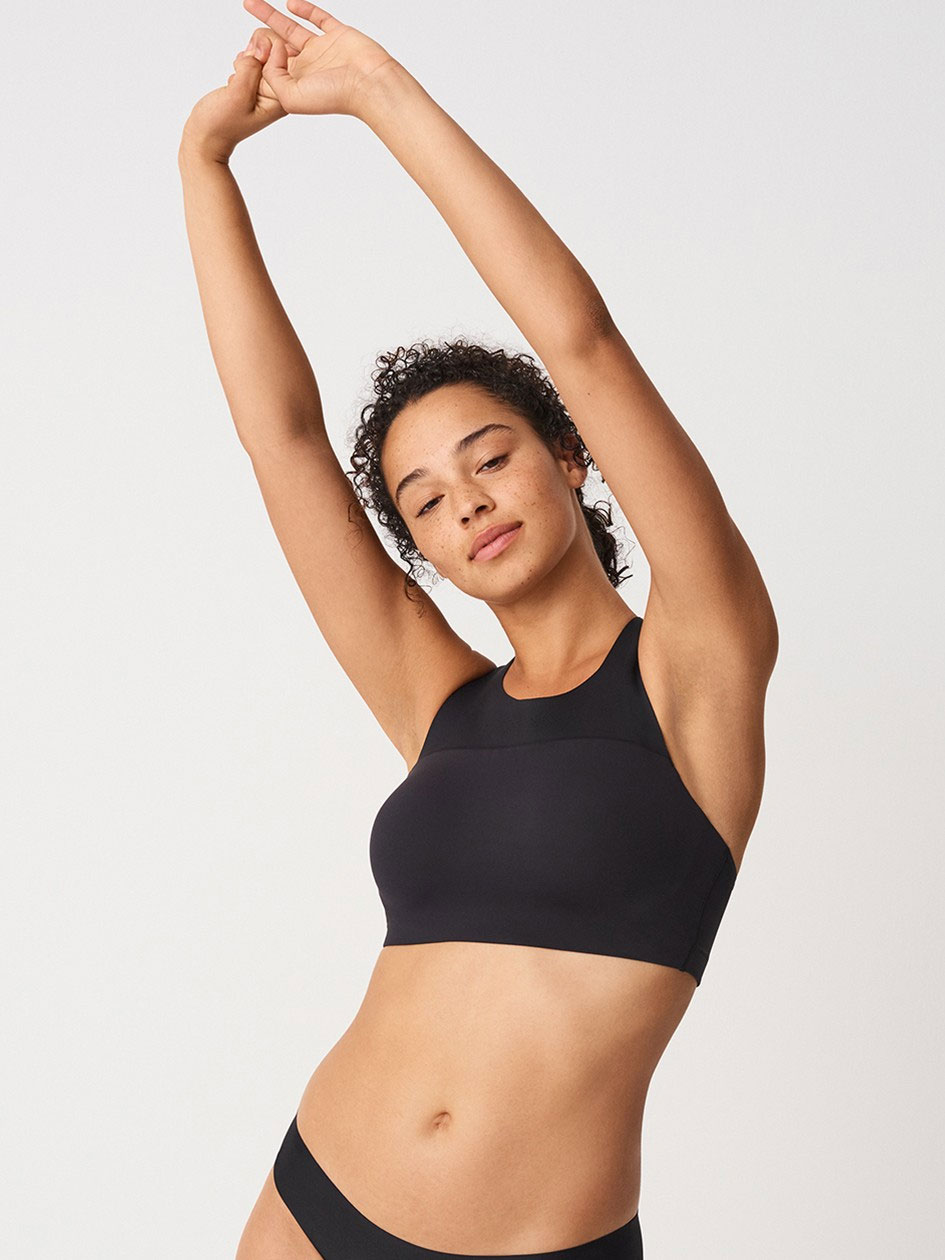 MAISON LEJABY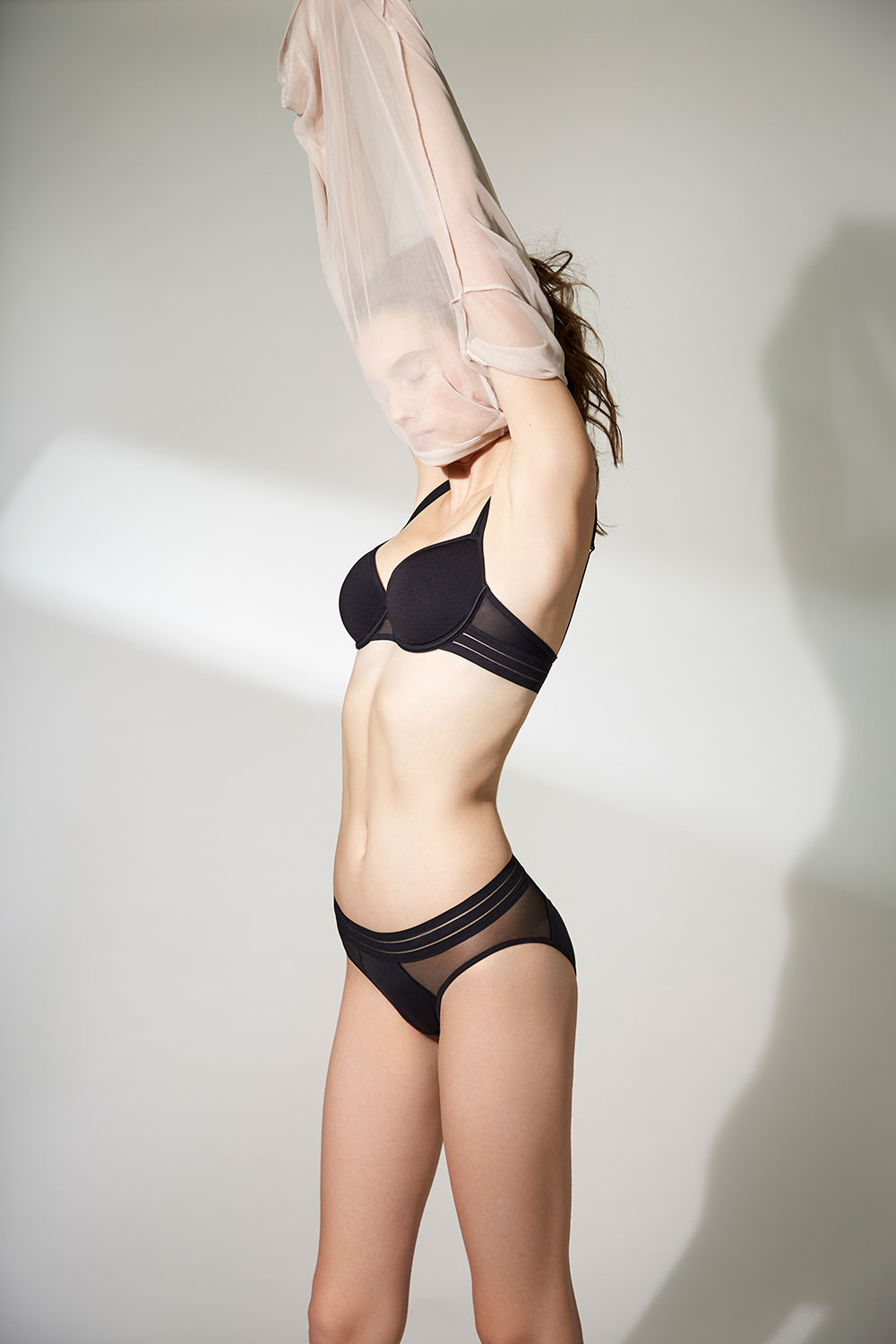 Also at the top of our rotation, Maison Lejaby's Nufit spacer bra is both comfortable and stylish. It may not look like a sports bra in the classical sense, but it moves with us and that is everything. And it breathes. It breathes!
Its seamless and smooth cups mold to our shape so perfectly we don't even feel them. And the lightweight, semi-transparent briefs that go with? Just plain gorgeous.
EMPREINTE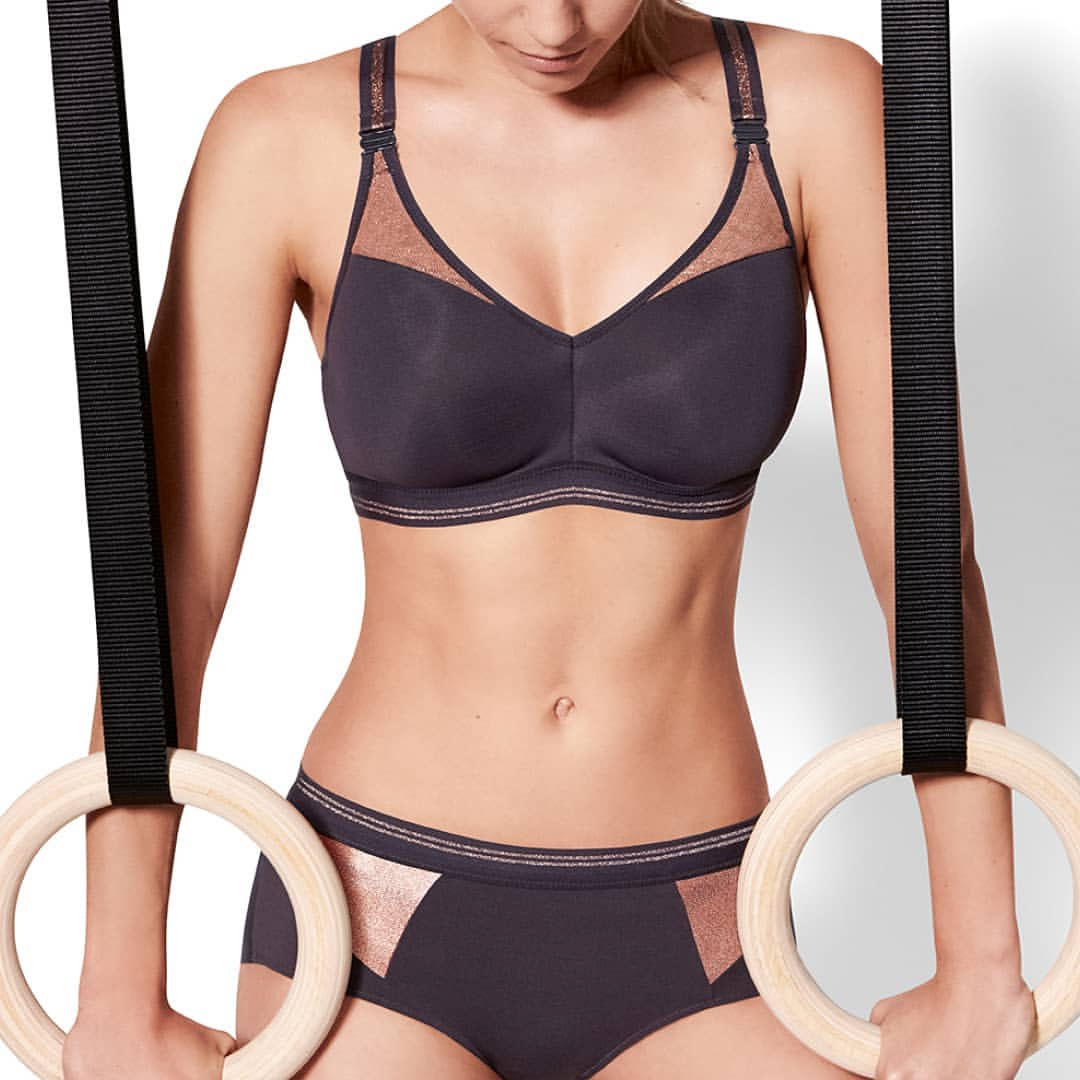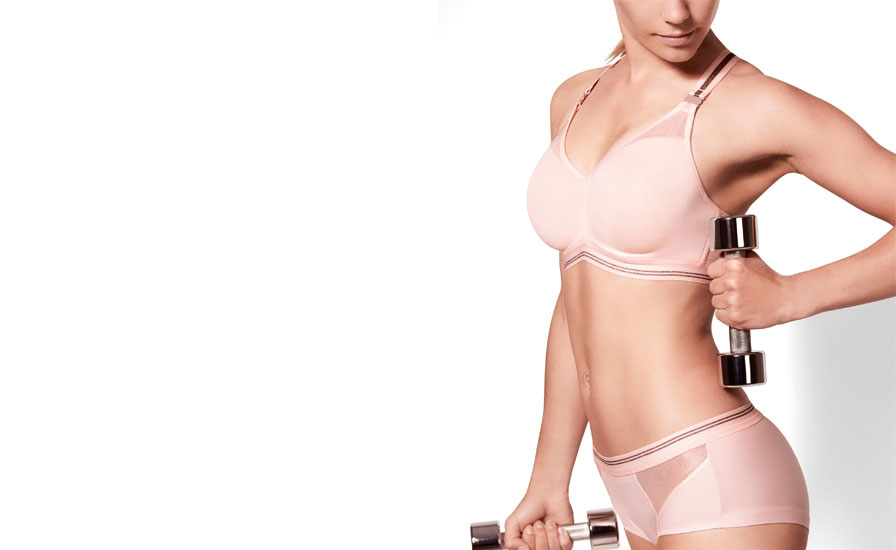 Where are our luscious busty ladies out there? Empreinte just launched In-Pulse, their first activewear collection made just for you. Their aptly named first product line, Initiale, is the result of three years of research and development. Needless to say, it has been built for speed and bounce.
Both functional and chic (it is possible!), Initiale offers a minimalist, modern, graphic look and guarantees support up to H cups. We are in love.
SIMONE PÉRÈLE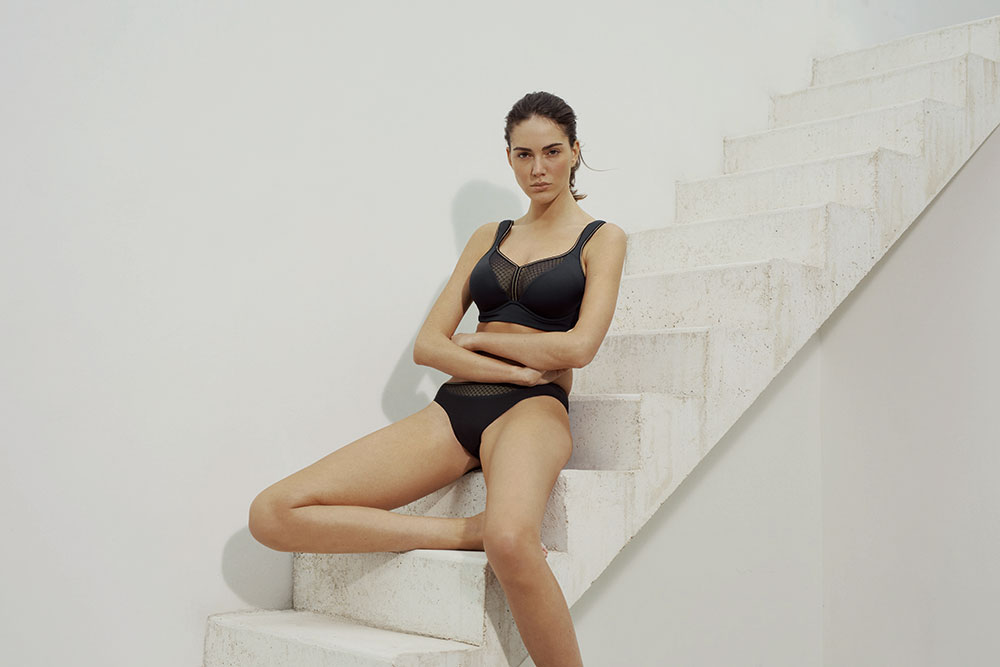 And a bonus early preview into the new Sports collection Harmony by sexy Simone Pérèle. We'll share information as we hear more, stay tuned. Doesn't Simone look ready to take on anything?
We salute and support you, resolute warriors. Now go forth and GET MOVIN'.