French Up Your Christmas Break
3 French Movies To Absolutely Watch This Season
Say what you will, but after the second annual viewing of National Lampoon's Christmas Vacation, things do start to get a tad monotonous. Netflix does its part to contribute some variety, producing several new Christmas romantic comedies, each and every one more soppy than the previous one.
America does rom coms and feel-good movies particularly well. You know, the ones where someone is in the dumps and chooses (or is pushed into) a major life change, struggles, but comes out victorious, and grown, and probably in love with a hunk, and makes you hopeful that romanticism is still alive and well, and we're not crying, you're crying…
But what the French excel at is
comédies noires
, movies with such dark humor that you might just feel a twinge of remorse laughing at some of the most politically incorrect jokes ever told. Nothing is too obscure and no topic is off the table.
If instilling your life with more worldly culture is one of your intentions for 2020 - and it's definitely one of ours - here's a list of three French Christmas movies to absolutely watch this season:
Les Bronzés font du ski | French Fried Vacation 2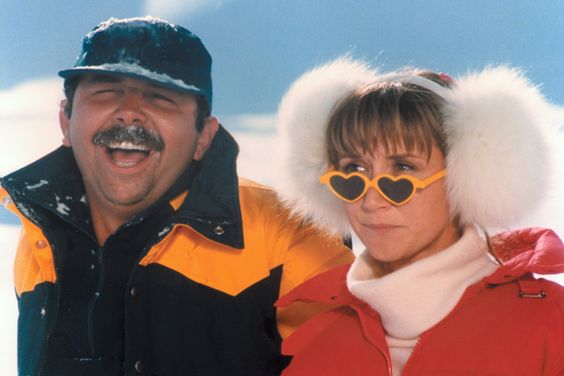 This 1979 flick follows the adventures of eight friends who reunite for a ski break in a French Alps winter sports resort. Each, with their own drama and sense of humor - some despite themselves - brings the comedic effect to the nth degree.
The 70's fashion is on point - rich with fur coats, earmuffs and ski pants too tight for anyone's good (you'll see things you can't un-see) - and the soundtrack will haunt you forever.
The movie apexes when the group gets lost in the mountains and is rescued by two rugged mountain dwellers who take them back to their spartan chalet. Generously, the men offer the group homemade drinks and snacks that are absolutely nasty to be fair, giving way to one of the most iconic scenes in popular French cinema.
Le père Noël est une ordure | Santa Claus Is a Stinker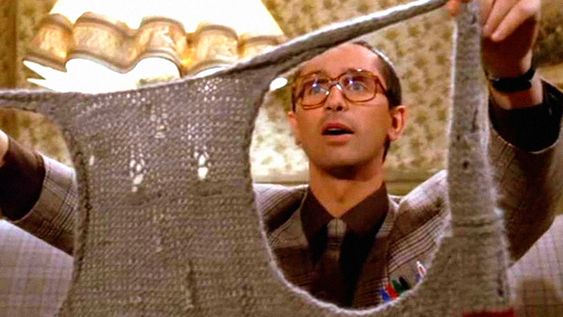 Two stuck up social workers and their incredibly cranky boss work a suicide hotline on the night of Christmas Eve. If that doesn't tell you everything you need to know about the level of dark humor, quiproquos and drama, we don't know what will. Catastrophe ensues when a pregnant bag lady, her abusive boyfriend dressed as Santa, and a transvestite visit their office.
Let us just say that there's absolutely nothing PC about this movie, which is why you must see it! All characters in this dramedy, except for one who's beyond help, need assistance - social workers not excluded.
Please leave your judgment and sensitivities at the door, and laugh heartily when a pervert calls the suicide hotline and yells obscenities at the volunteers, who are mostly unphased because they've likely heard it all. Joyeux Noël!
8 Femmes | 8 Women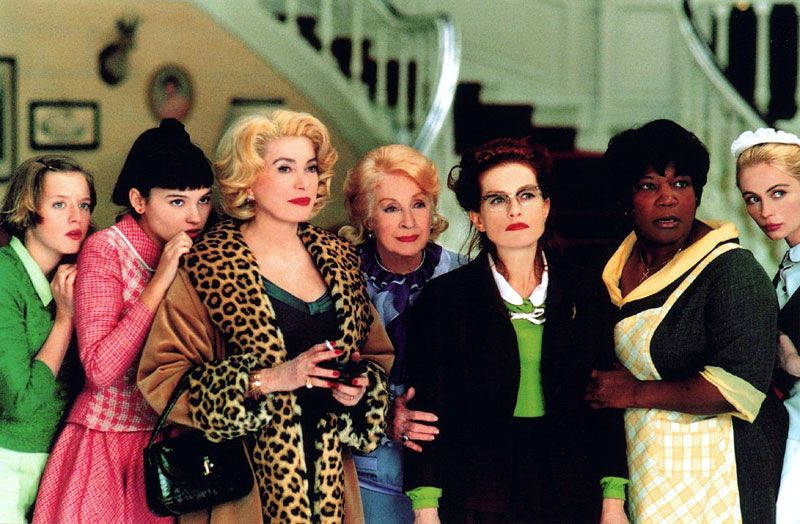 At an isolated mansion in the snowy countryside of 1950s France, a family is gathered for the holiday season. But there will be no celebration this year. The beloved patriarch of the tribe has been murdered, and the killer can only be one of the eight women in the house.
In a French version of Clue, the women battle to prove their innocence and find the real culprit. The labyrinth of secrets, clues and rivalries sends the household in a tizzy in this dark comedy musical film with a 1950's soundtrack to die for!