French Style Dinner Party
How to be a Parisian Hostess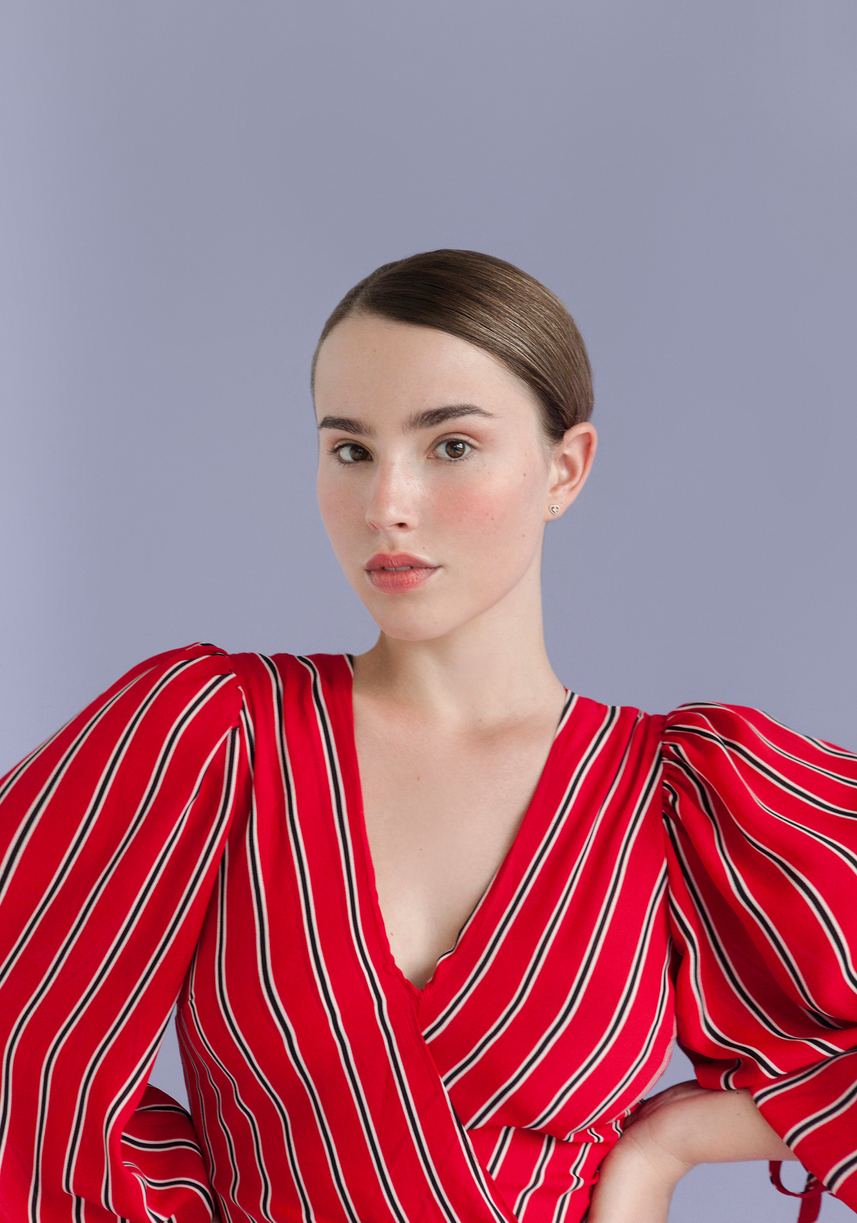 French Style: How to host a Dinner Party like a Parisian
Now that fall is in full swing, everyone is back from their vacations, and back at work - QUICK, before the holidays approach, get some friends together and give a dinner party!
Here are a few do's and don'ts taken from our French friends...how to mix it up and make it work...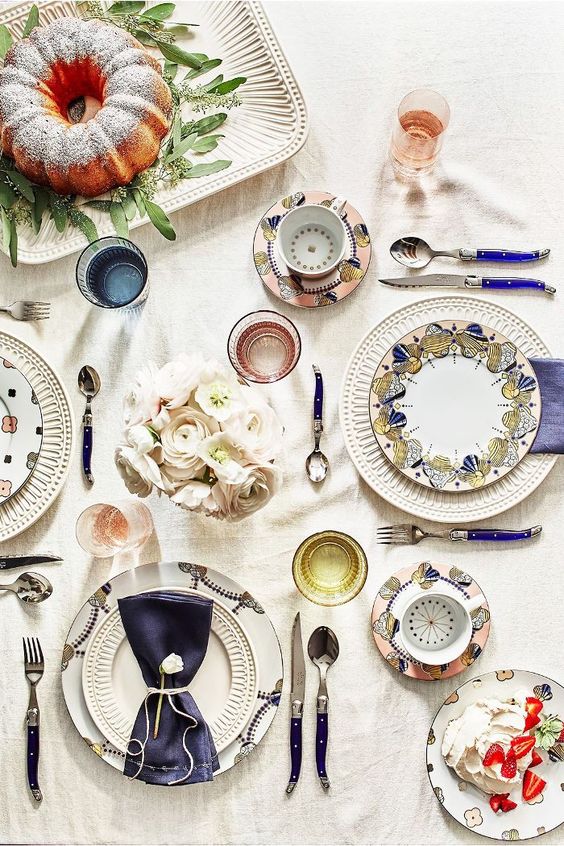 The charm of mixed patterned dishes (photo from Pinterest)
Naturally Parisians are renowned for their dinner parties, not only because we all love french food, but because they are elegant, relaxed hostesses and make their guests feel comfortable and welcome so everyone has a delightful and memorable evening.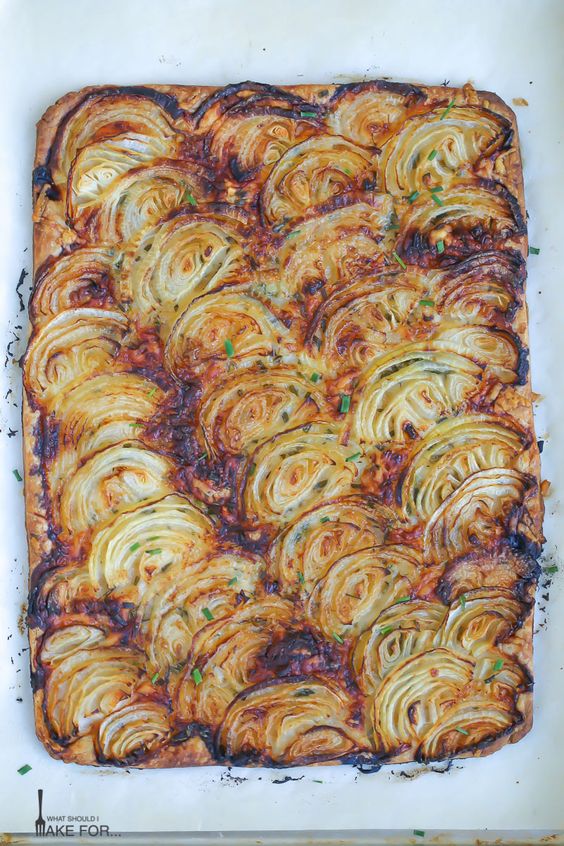 A beautiful french onion tart (photo from Pinterest)
Rule #1 Balance and Proportion
The key to French Style is always balance and proportion - dinner parties are the same. Not only does one dress with balance and proportion, one chooses one's guests and menu the same way! And an attractive table is essential for starting off the evening right.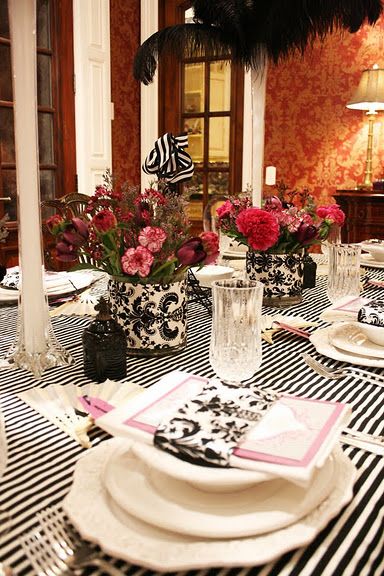 A black and white themed table (photo from Pinterest)
To balance your guest list you must invite people who know one another, AND people who do not. Mix together people who have different professions but live in the same neighbourhood, or neighbours with old friends. Meeting new people puts all of us on our best behaviours - we are most polite, charming, intelligent and interesting when we want to make a good impression. Reunions of old friends are fine, but a fabulous dinner party requires something more.
Start with Apéritif - you can offer white wine, tomato juice or sparkling water. Or simply open a bottle of champagne - bubbles are festive in every season. Olives or crudités can accompany. Nuts you have roasted at home (walnuts or pecans bought at the supermarket become particularly delicious if you stick them in the oven on a cookie sheet on low heat for just a few minutes. Just survey them carefully as they can burn quickly.) You do not need to add oil or salt, the roasting intensifies the flavour with no additives.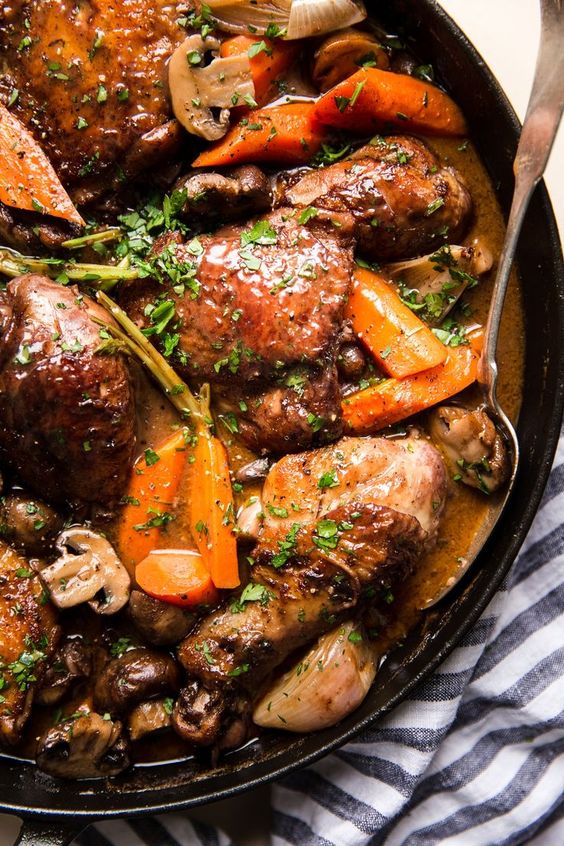 Coq au Vin (photo from Pinterest)
When choosing the menu, the same rules apply - make something you have made before for the main course, but try a different starter: an unusual salad, or a simple recipe for something that feels fresh. No one suggests you try your first soufflé for dinner guests, but a salad needn't be complicated to be delicious and successful.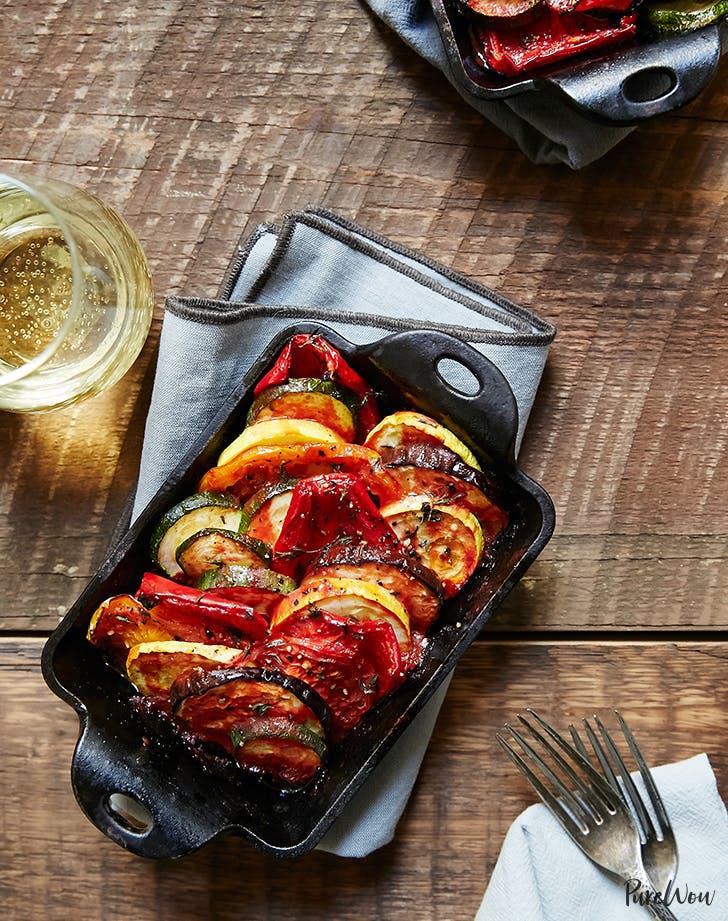 Ratatouille (photo from Pinterest)
Rule #2 Make something that takes a long time to cook...
Don't look for "fast' recipes. Remember that stews - whether it is Boeuf Bourguignon or Daube or Carbonnade - can actually be really easy to make, and they simply sit on the stove simmering while you finish your novel, or take a bath.
Just fifteen minutes in the kitchen can be a "long" time if you are away from your guests. As a rule of thumb your best bet is a main course that is prepared in advance, the night before for example. If you plan to make dessert, do that ahead as well. You can pre-plate your salad, heat the main course while your guests enjoy their "apéro", And remember NO CHEESE before dinner. It is far too rich and filling. Save it and serve as dessert if you are so inclined.
Rule #3 Three Colors
When we talk about balance and proportion we mean all of it - the colors, the textures, the nutritional impact - all of these factors need to be harmonious. The three color rule is a good one - if you are serving salmon, skip the carrots and serve green beans; if you are serving chicken avoid cauliflower and serve squash or sweet potatoes instead. And balance the intensity - you would not serve cream of mushroom soup, Poulet à la crème and chocolate cake all together, too much rich food is overwhelming. Textures too are important - something creamy, something crunchy, something light and something to bite into...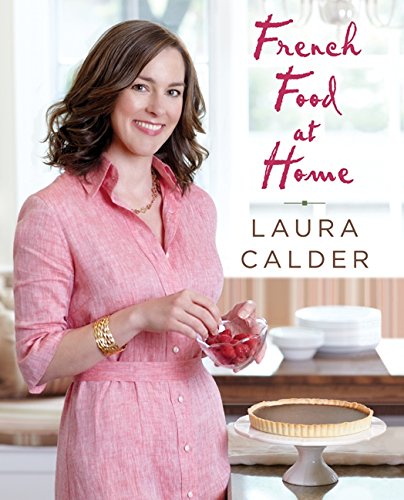 Laura Calder is a wonderful chef, and her cookbooks
French Food at Home,
Dinner Chez Moi
or
French Taste
are full of easy, completely delicious french recipes, and recipes from other cultures.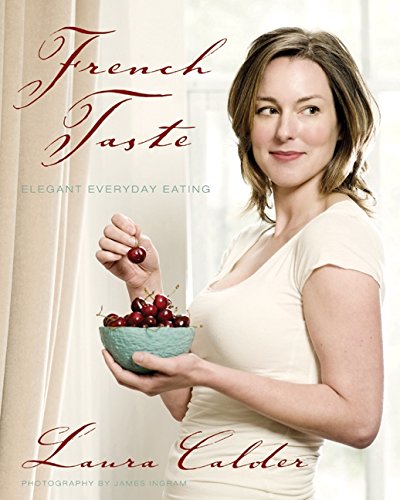 Try to balance your meal, if you have a heavy main course - a meat dish, or a stew - then precede it with a salad or vegetable appetiser. If, however, you serve grilled chicken or fish, then chocolate mousse might be a perfect ending.
Whatever you decide to serve, make sure you figure out how to serve it, whether it needs to be passed at the table, or simply placed in front of a willing guest who can serve everyone - a more casual, family style approach. Be sure to have a trivet or wooden cutting board handy so you can place something hot on the table if necessary. And serve good wine and mineral water for the drivers or non drinkers.

And remember to smile and enjoy yourself, the guests cannot have fun if the hostess is frantic and anxious. On the contrary, make sure your guests feel like it is a pleasure for you to spend time with them.

The single most important thing to remember about giving a French Style dinner party is what every French hostess knows: people come to talk, maybe to drink good wine, to meet others and to have fun, no one actually cares what they eat for dinner...