Back to Work in Paris
French Working Wardrobe
Happily fall is one of the most beautiful times of year in Paris. Naturally, September is all about fashion and Paris Fashion Week will take place September 23 to October 1 2019.
French fashion magazines are already on newsstands,
VOGUE Paris
just celebrated its 1000th issue, and
ELLE
France is all over the new 'Bourgeois" fashion trends. Sometimes referred to as
"Neo-Bourgeois"
this 70's retro style highlights longer skirts, and culottes, bow-tie blouses and lots of tailored trousers and blazers. The
CHANEL
runway show featured some of these looks, and many were found at
CELINE
. Natascha Ramsay-Levi at
CHLOE
showed the longer skirts, but with slits and buttons in a modern nod to the style. Definitely very French, and very on-trend. Inspiration can be found in French films like
La Chamade
or
Manon 70
with Catherine Deneuve, or
César et Rosalie
with Romy Schneider.
ELLE
magazine advises updates: a tie-blouse with jeans, rather than a pleated skirt (to avoid looking like Margaret Thatcher), and boots with your pleated skirt rather than pumps for fall 2019; a blazer with a pencil skirt to the knee for a flattering proportion.
Air France Madame
magazine calls the trend a "Classy Comeback" considering it a shift away from baggy streetwear and the "flesh baring Kim K.". The article suggests that after the #metoo moment there may be a movement toward reserve and classically covered up clothing.
MadameFigaro
magazine titles their article about the trend "
La Fin du Streetwear?
" (The End of Streetwear?) and goes on to explain in a tumultuous world we look for certainty and reassurance – something the elegant cut of the 70's bourgeoise style represents beautifully. Furthermore, this retro-inspired look works especially well as vintage finds its way into the ecological-fashion zeitgeist.
Tailoring is an important trend this fall:
A Blazer over CHANTELLE Orangerie bra in green
https://www.chantelle.com/orangerie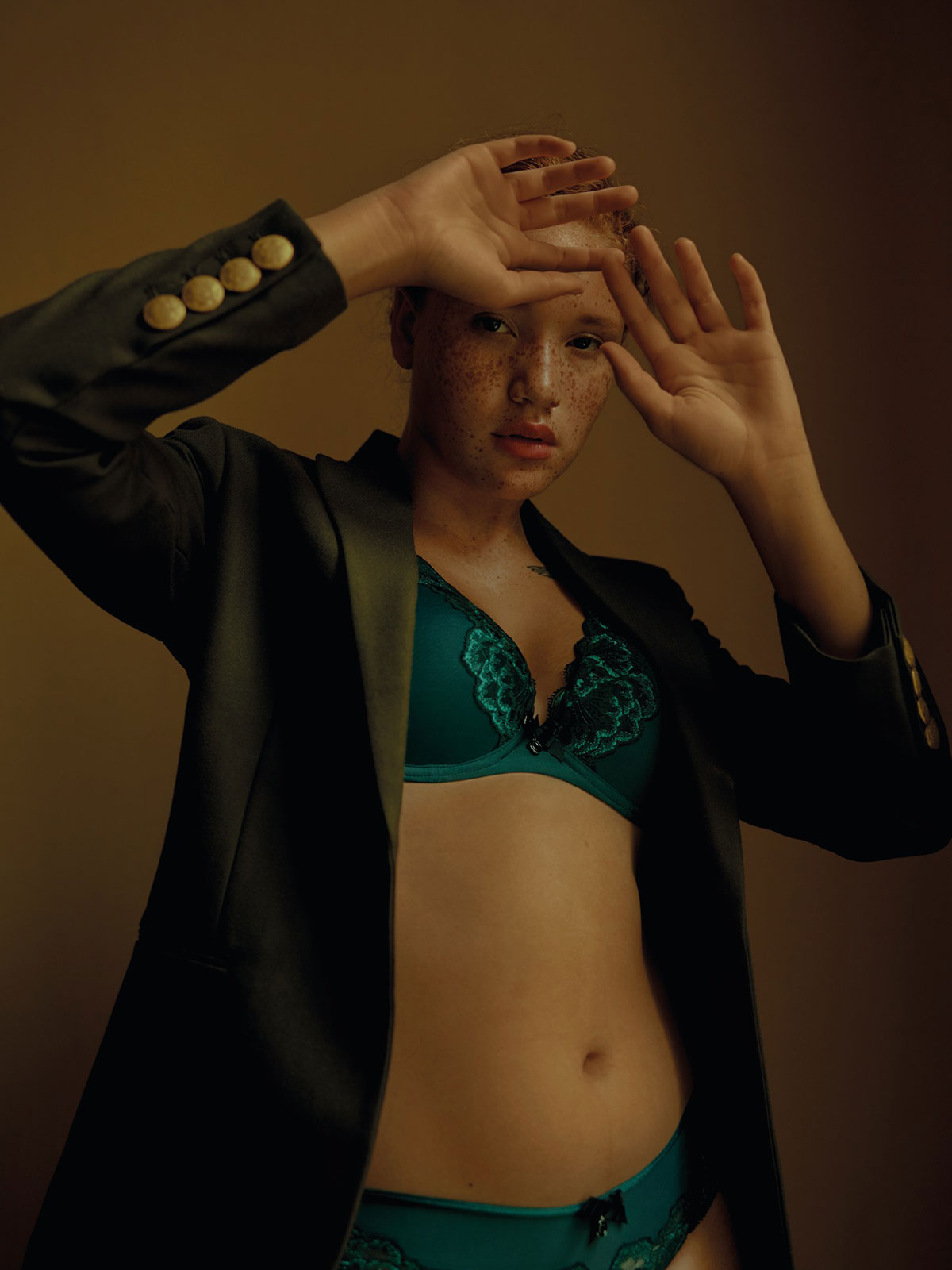 CHANTELLE Euphoria bra in black worn with tailored trouser
chantelle.com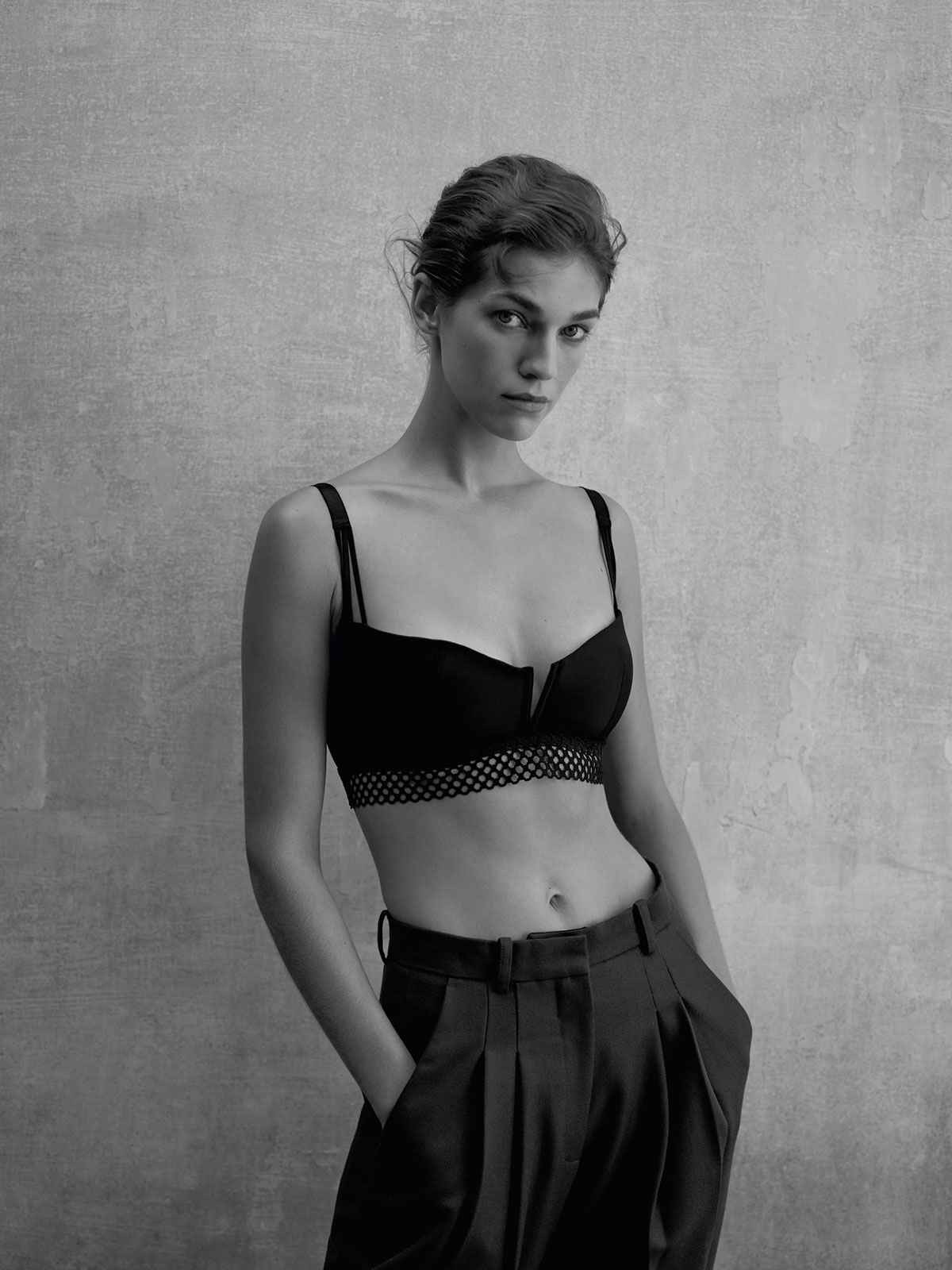 LOU Lingerie Ikebana in black worn with tailored trouser
https://www.lou-lingerie.fr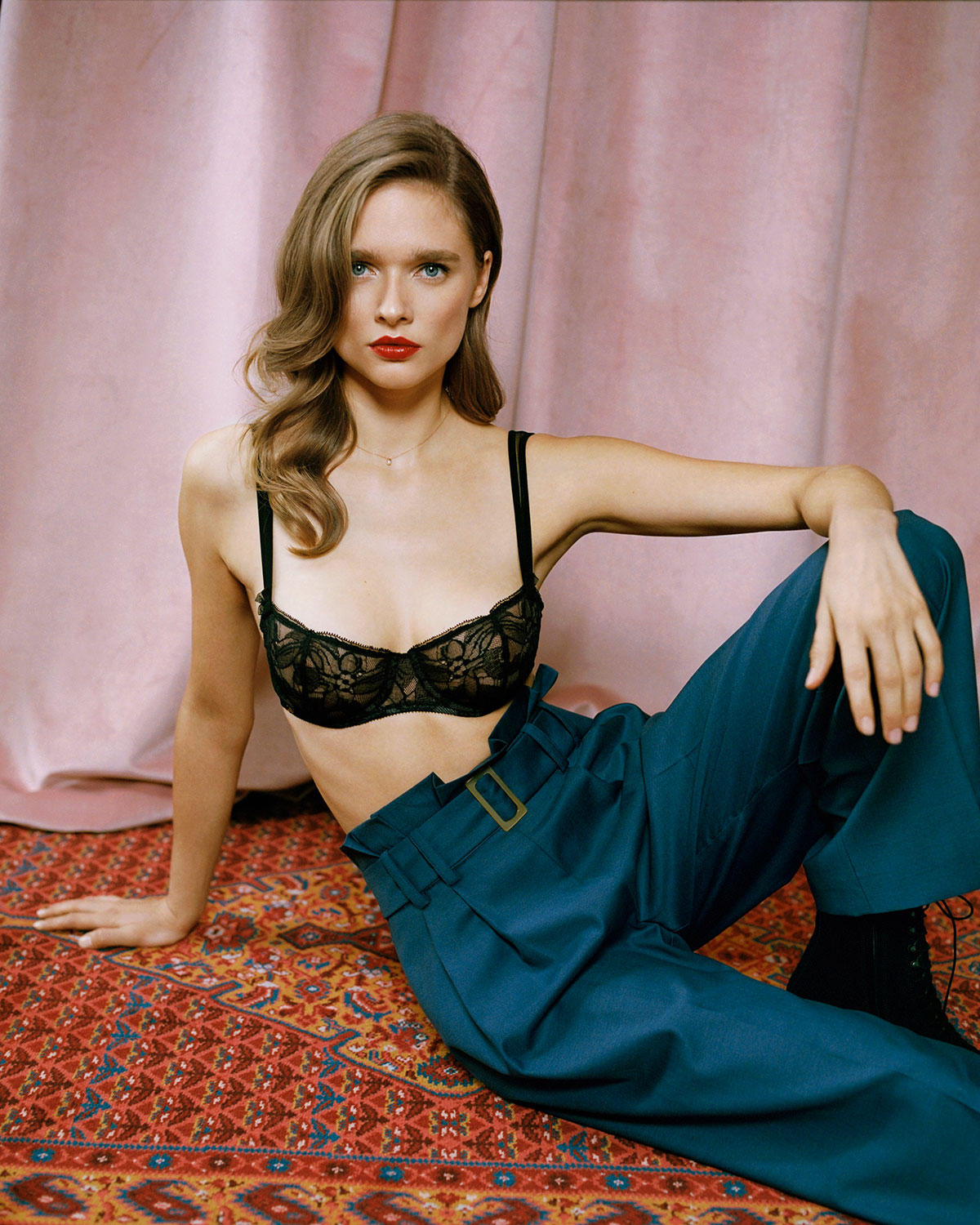 According to
VOGUE
Paris, every French Girl needs the following 10 'Bourgeoise' items for fall 2019:
A Monogrammed Tote
Kitten Heels
A Chain Link Belt
A tie (Pussybow) Blouse
MAISON LEJABY Venus worn under a tie-blouse
https://www.maisonlejaby.com/venussoutien-gorge-sg-a-armatures-sans-mouss-noir.html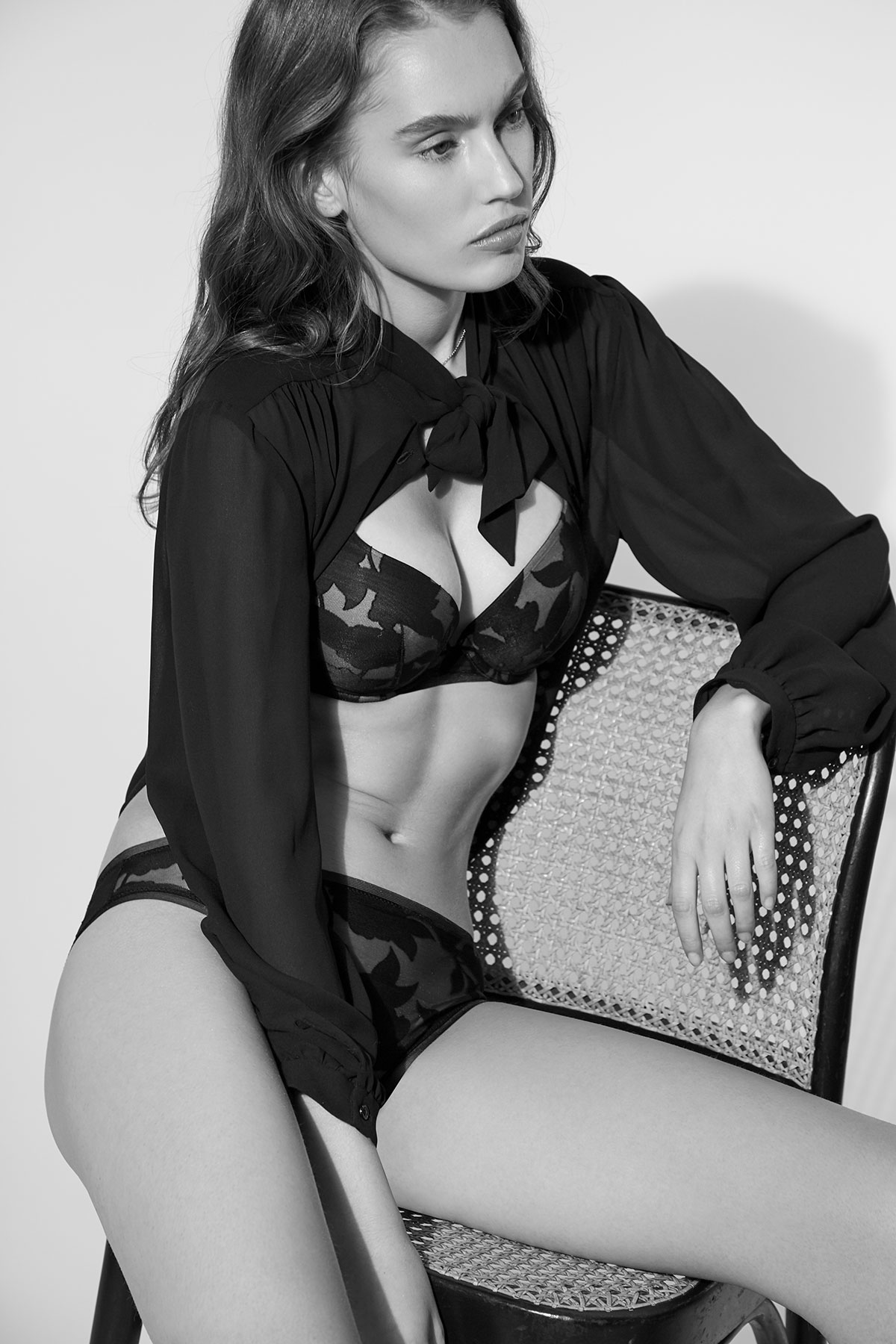 A Tweed Jacket
A Pencil Skirt
LOUISE BRACQ worn with a Pencil Skirt
http://Louisabracq.com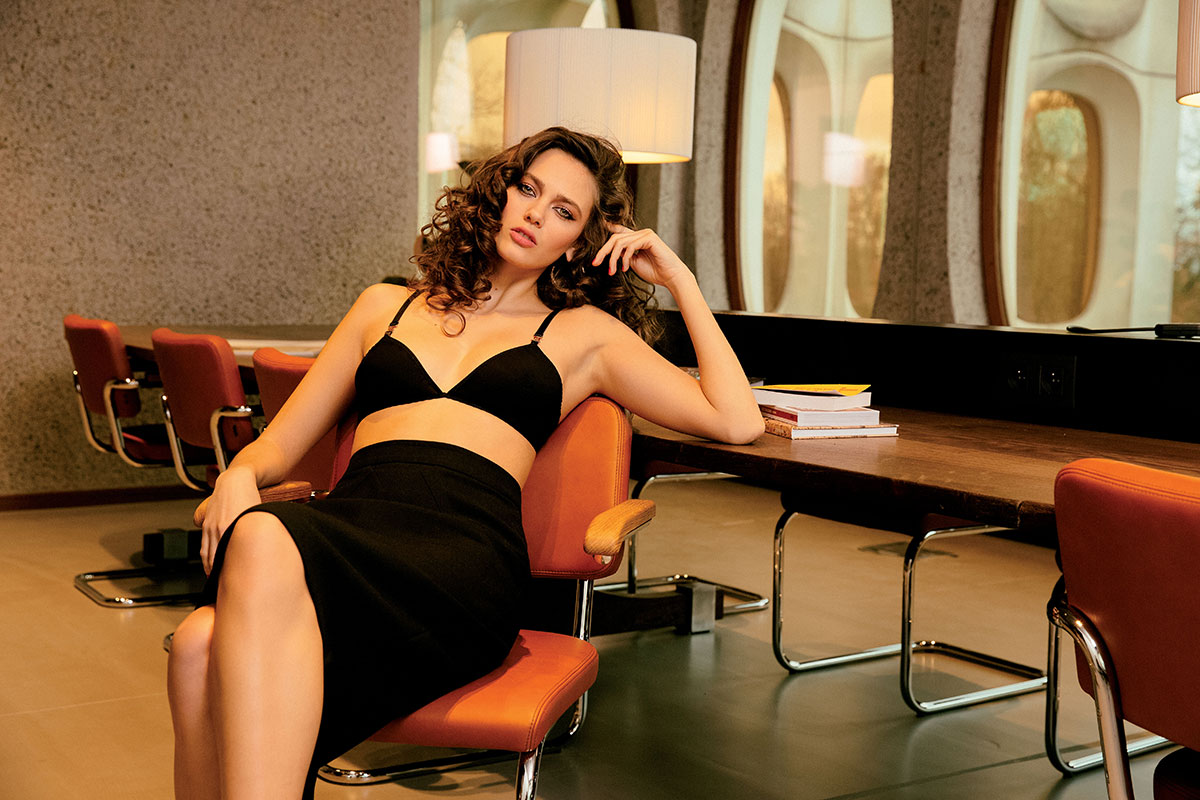 Another Pencil Skirt with LOUISA BRACQ's Serie bra in Camel.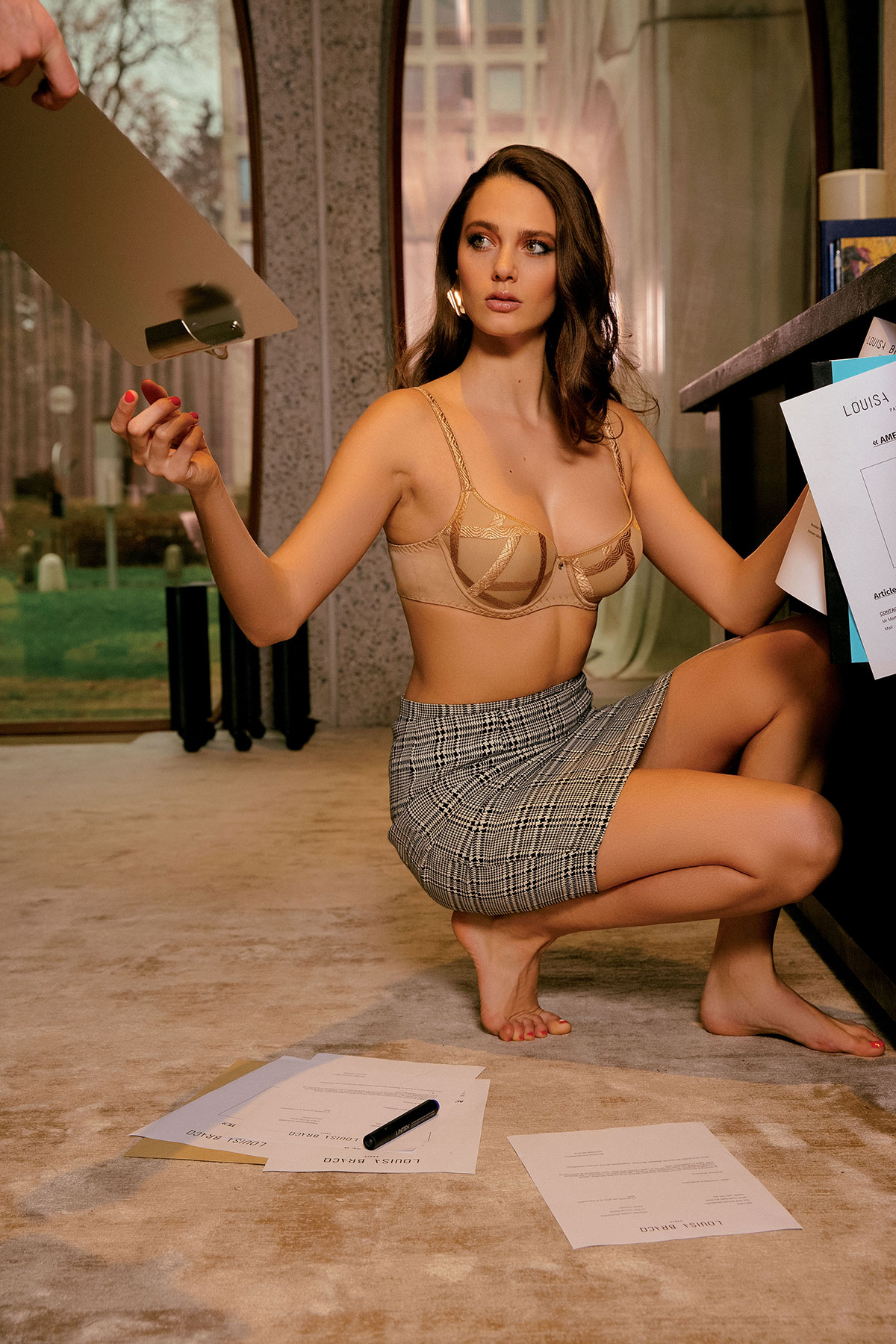 A Trench worn over LOU Lingerie Oxygene in blue
https://www.lou-lingerie.fr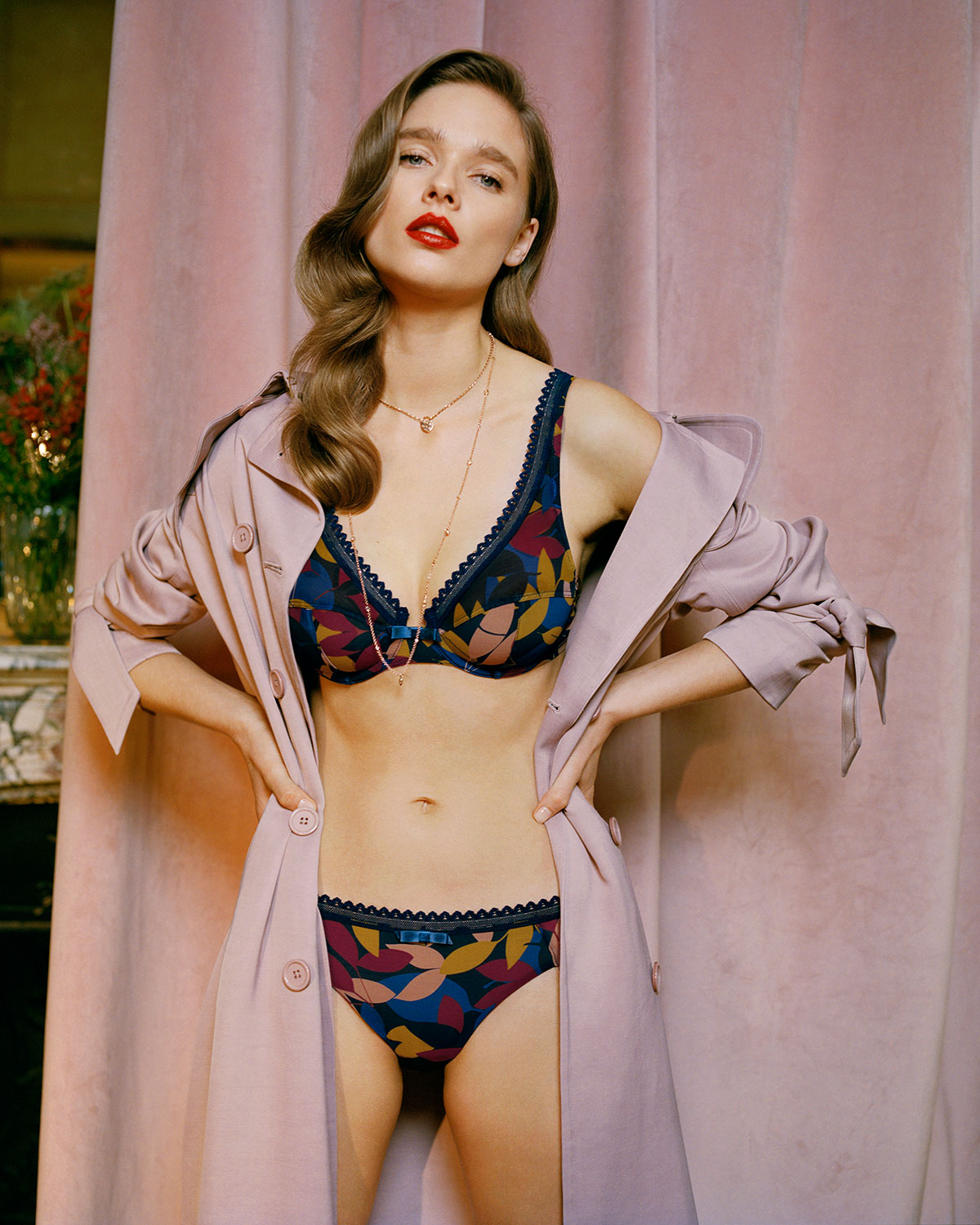 Riding Boots
A Pair of Culottes.
And now you are set
pour l'Automne...