New Fall Colors for French Fashion
Lingerie Française, Colors for Fall
The richness of autumn colors presented by Lingerie Française.
Now that fall is almost here we look forward to the deep hues that signal the change of seasons and the change of wardrobe. Autumn/Winter 2019/20 colors identified at New York Fashion Week include: deep reds, like Pantone's Chilli Pepper, as well as russet browns and tones of orange like Pantone's Dark Cheddar. Dark blue, as well as grey-blue are also on the fashion calendar.
According to French VOGUE some of the trends for this fall include: both Bourgeois and Punk influences, lots of Houndstooth (Dogstooth in the UK; pied-de-poule in French, which interestingly enough means chicken-feet having nothing to do with hounds, or dogs) in tailoring on suits and coats and trousers; 80's inspiration in the form of glitter and nightclub references; Capes; checks both large and small; large shoulders; neon colours; false fur - sometimes in the neon colors. Also sometimes in the neon colors, feathers are an important trend this fall. Finally, VOGUE Paris specifically mentions Lingerie as a trend referencing dresses and outerwear at Fendi, Chloe, and Burberry inspired by retro lingerie.
So whatever you are wearing for fall, here are some photos from the Lingerie Française brands Simone Pérèle, Lou, Empreinte, Louisa Bracq and Maison Lejaby for further inspiration.
SIMONE PERELE
's Promesse in Tourmaline
www.simoneperele.com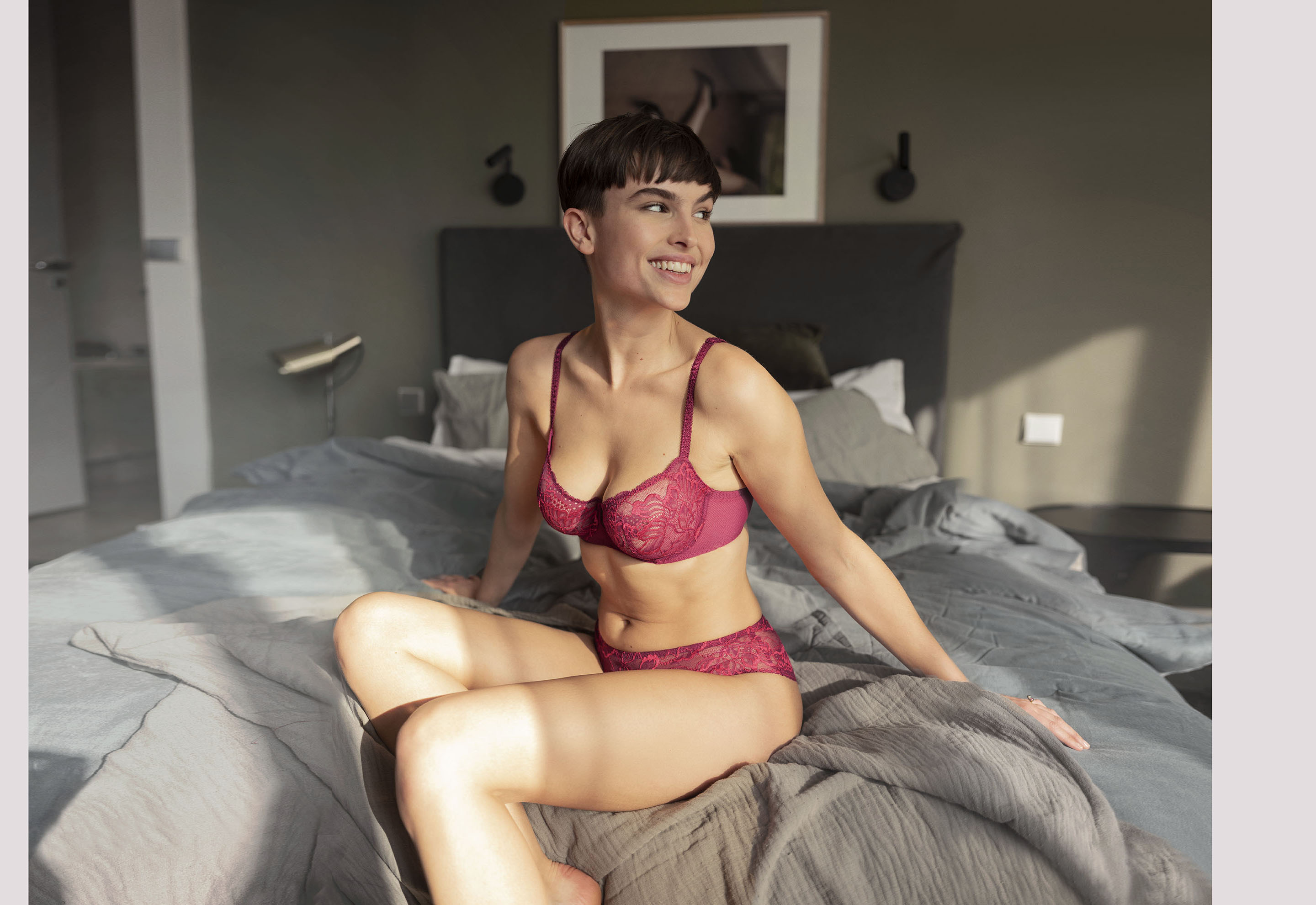 SIMONE PERELE
's bestselling 3D demi Andorra style in new fall color Metallic
www.simoneperele.com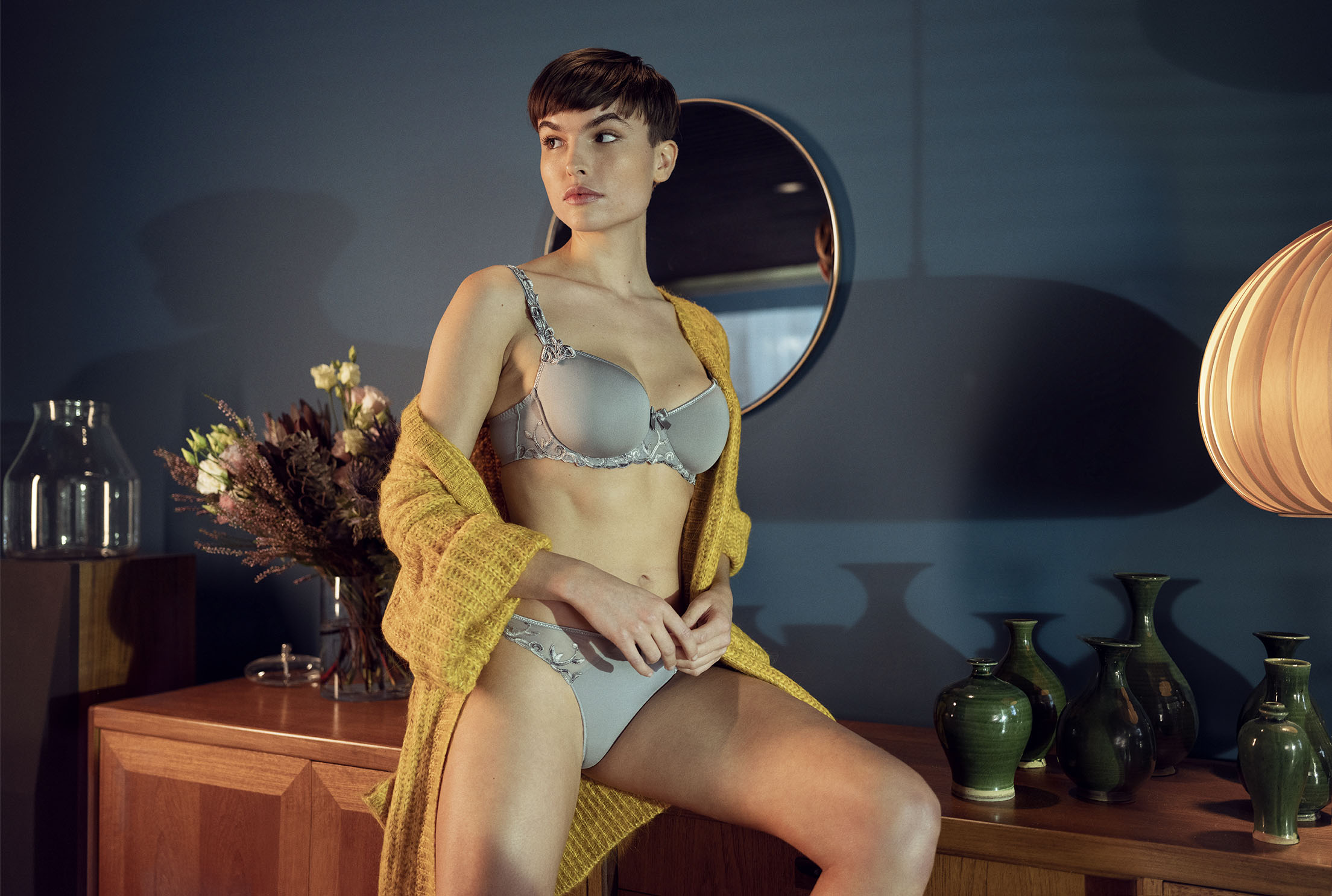 SIMONE PERELE
's Nocturne in new fall color Peacock
www.simoneperele.com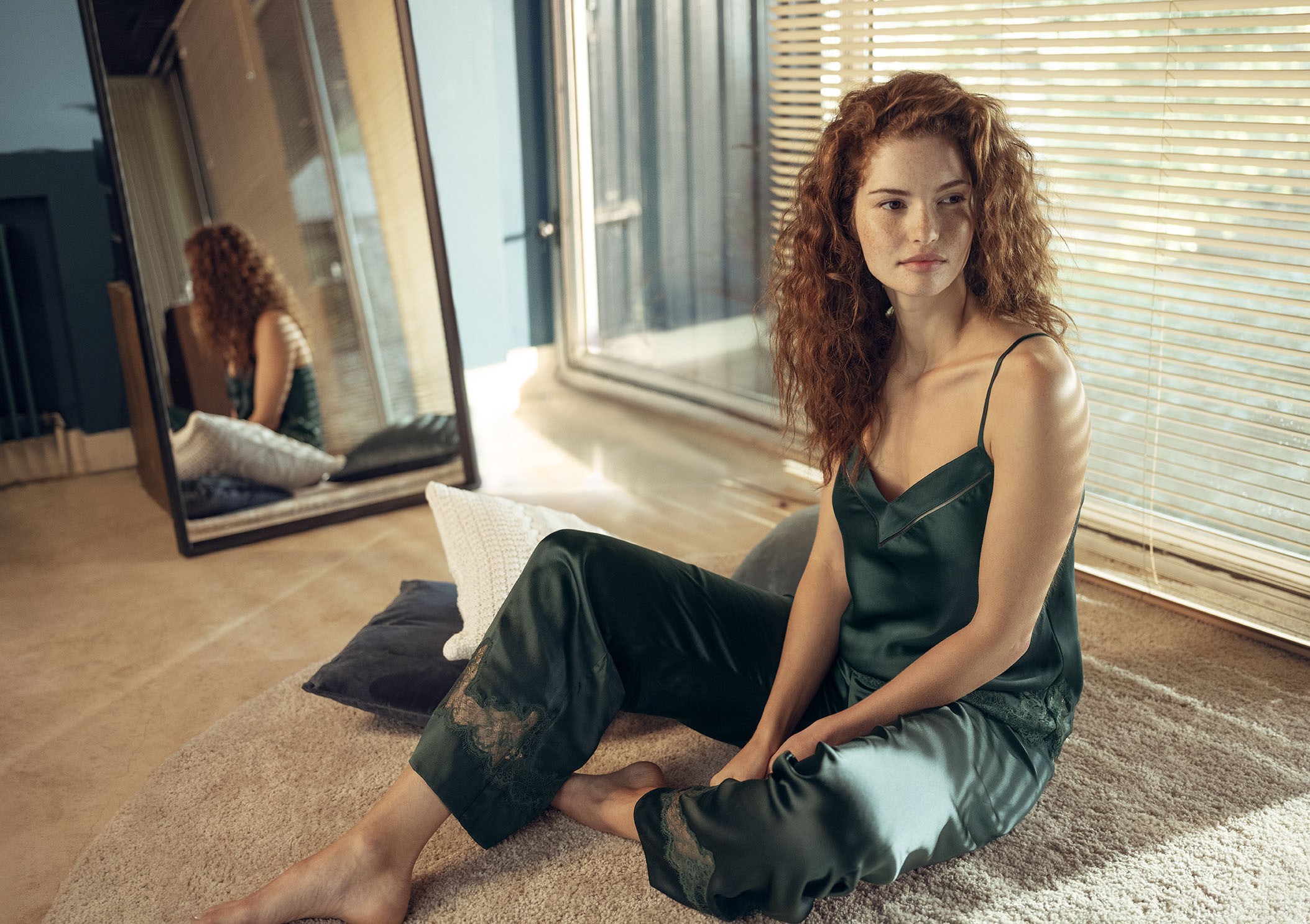 LOU bring us Vertige Graphique in Bordeaux color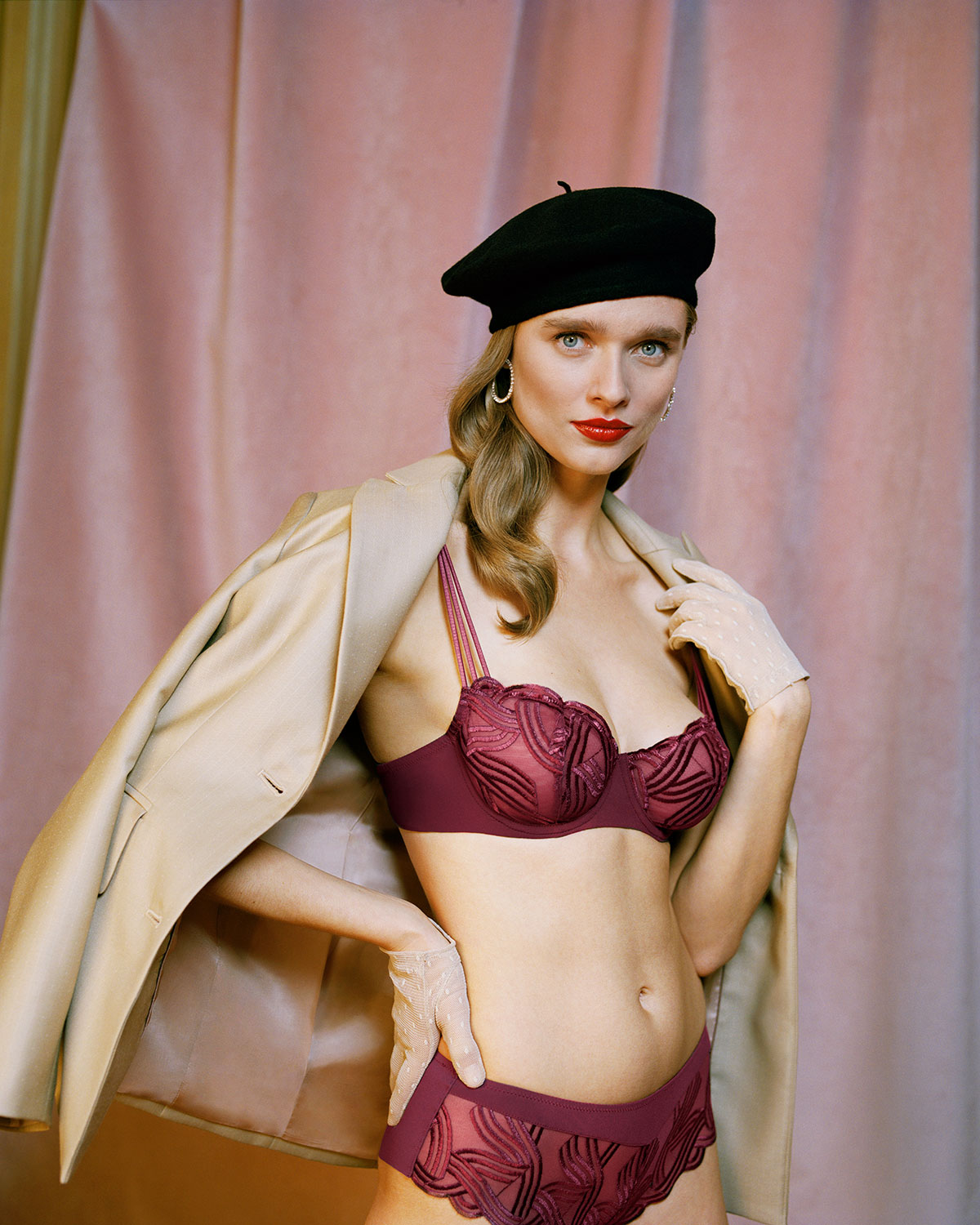 LOU, Jeux de Dames in Marine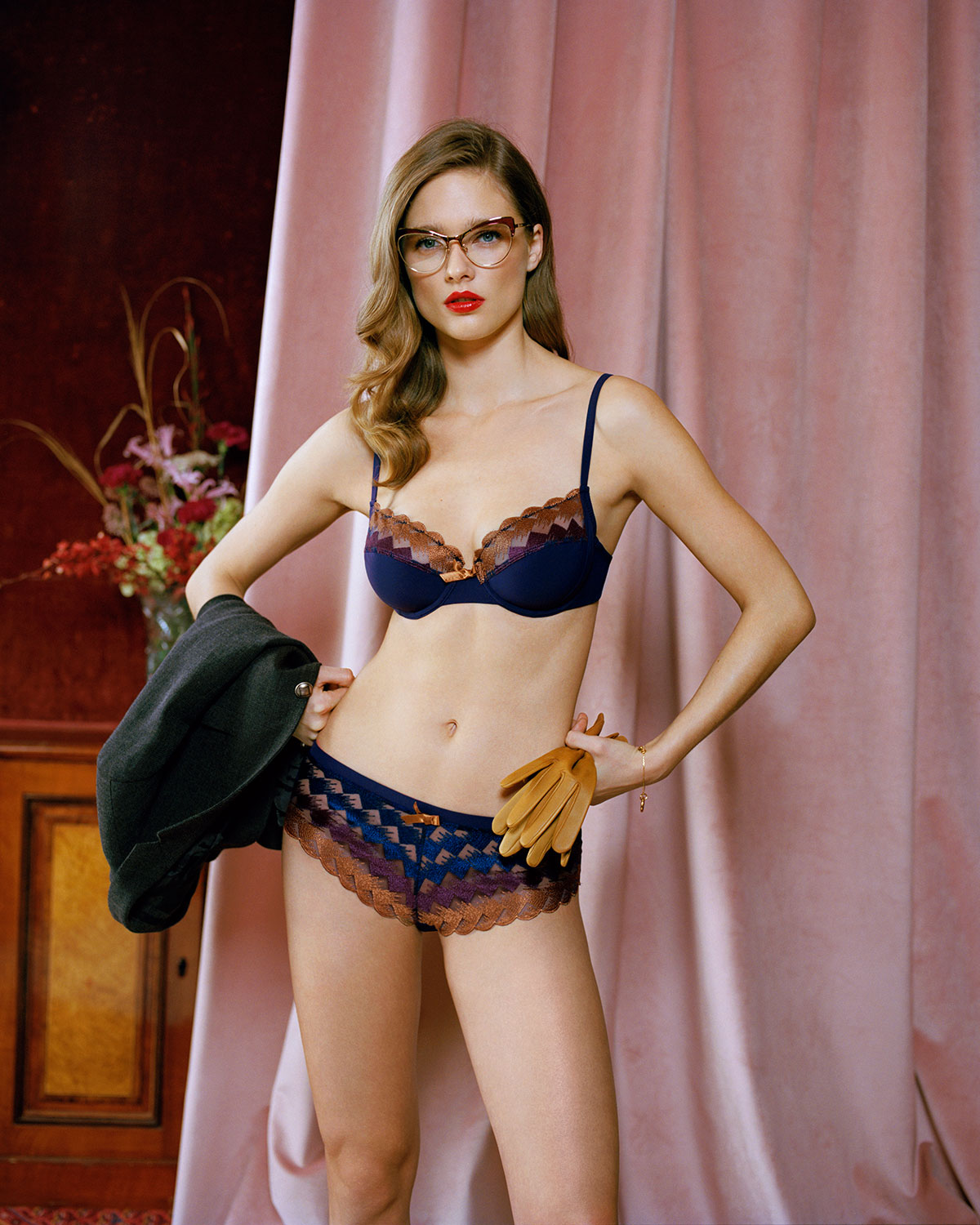 EMPREINTE in the color Havane
www.empreinte.eu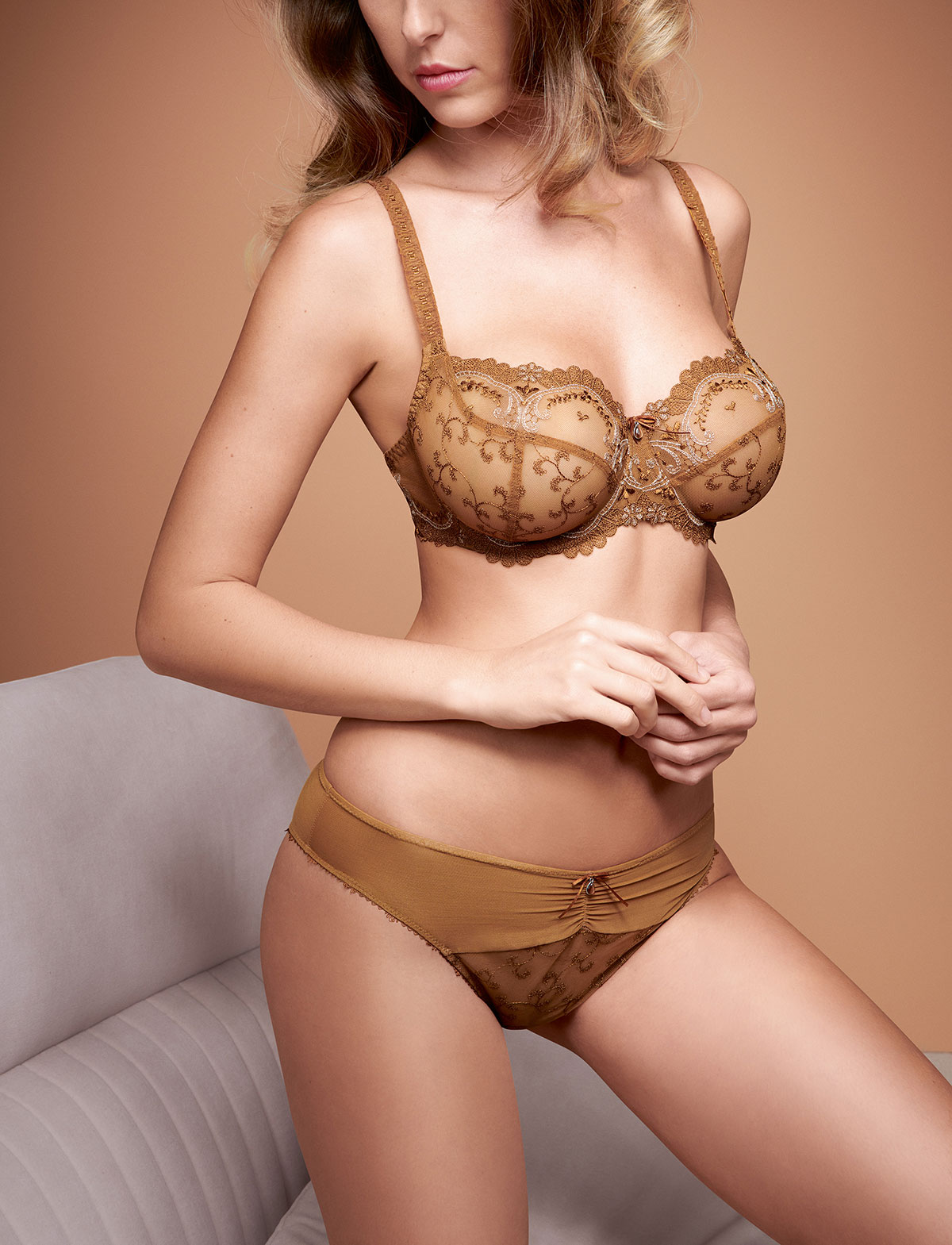 LOUISA BRACQ Elise style in color Vino
www.louisabracq.com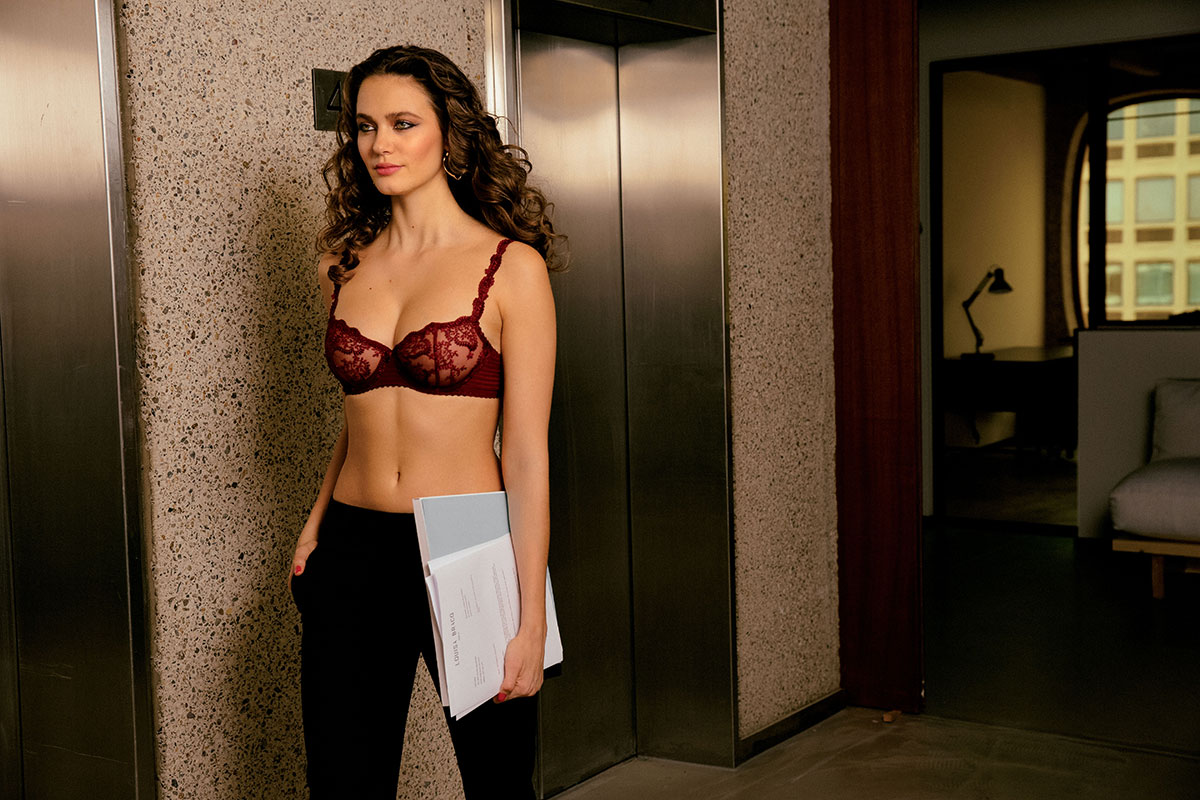 LOUISA BRACQ Serie style in Platinum
www.louisabracq.com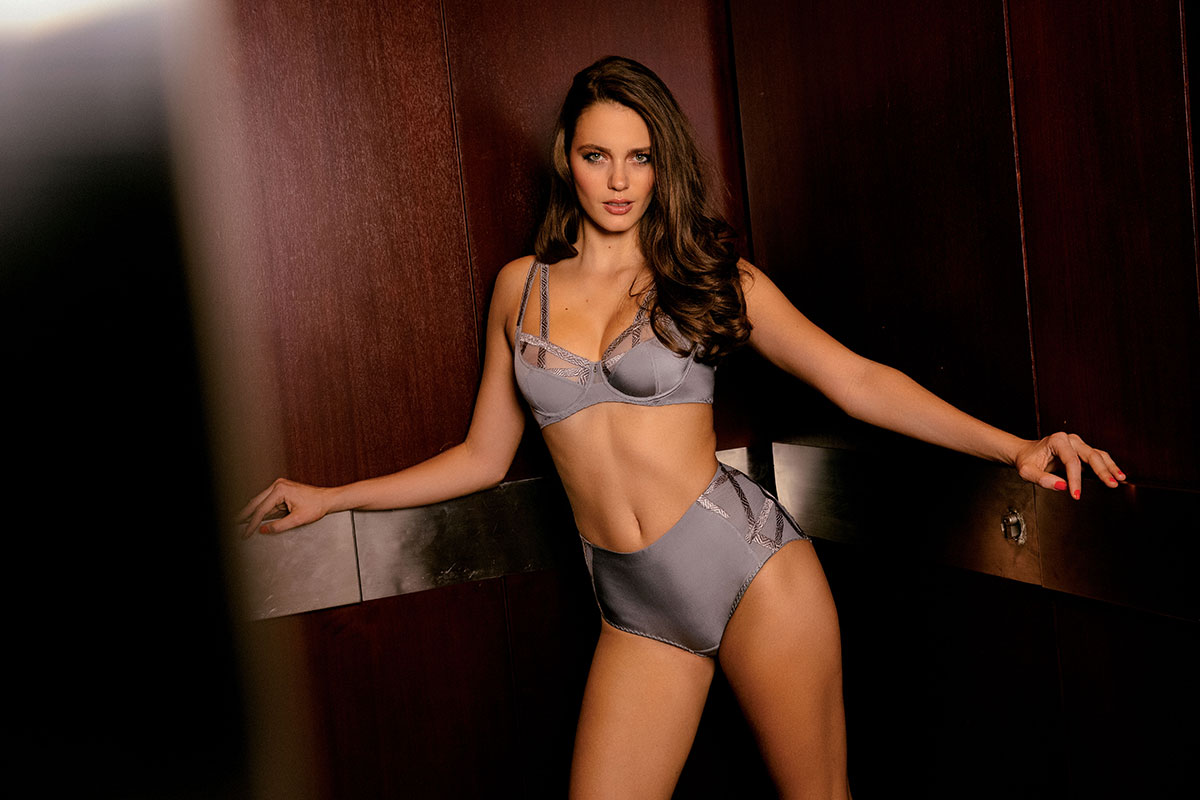 MAISON LEJABY Miss Lejaby Rouge in Lace of Calais
maisonlejaby.com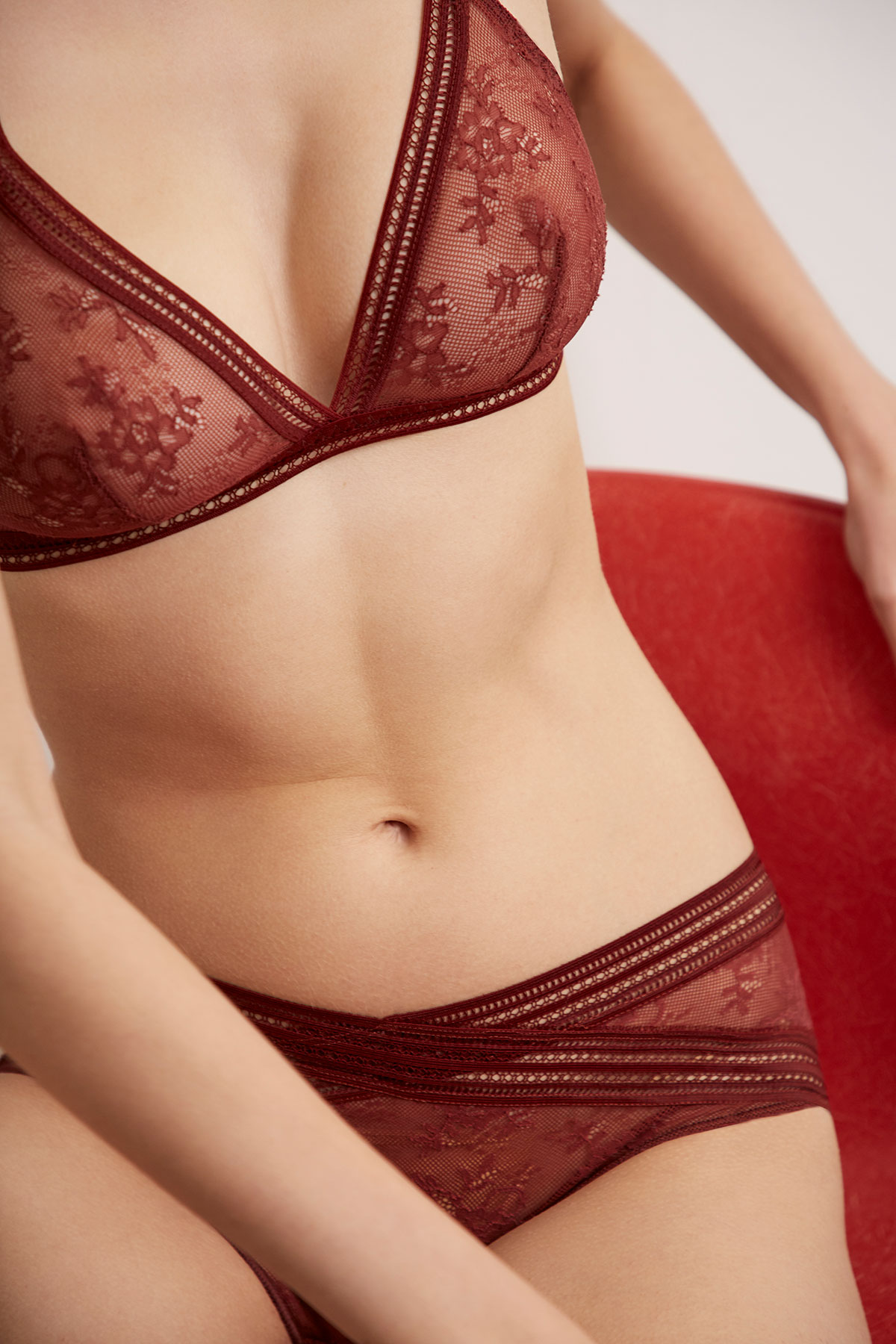 MAISON LEJABY La Petite Lejaby in Red, fabric from vegetable fibres
maisonlejaby.com