Le Bustiere, The Boutique Lingerie Specialist in Washington DC
Le Bustiere, Sensual Everyday Wear Lingerie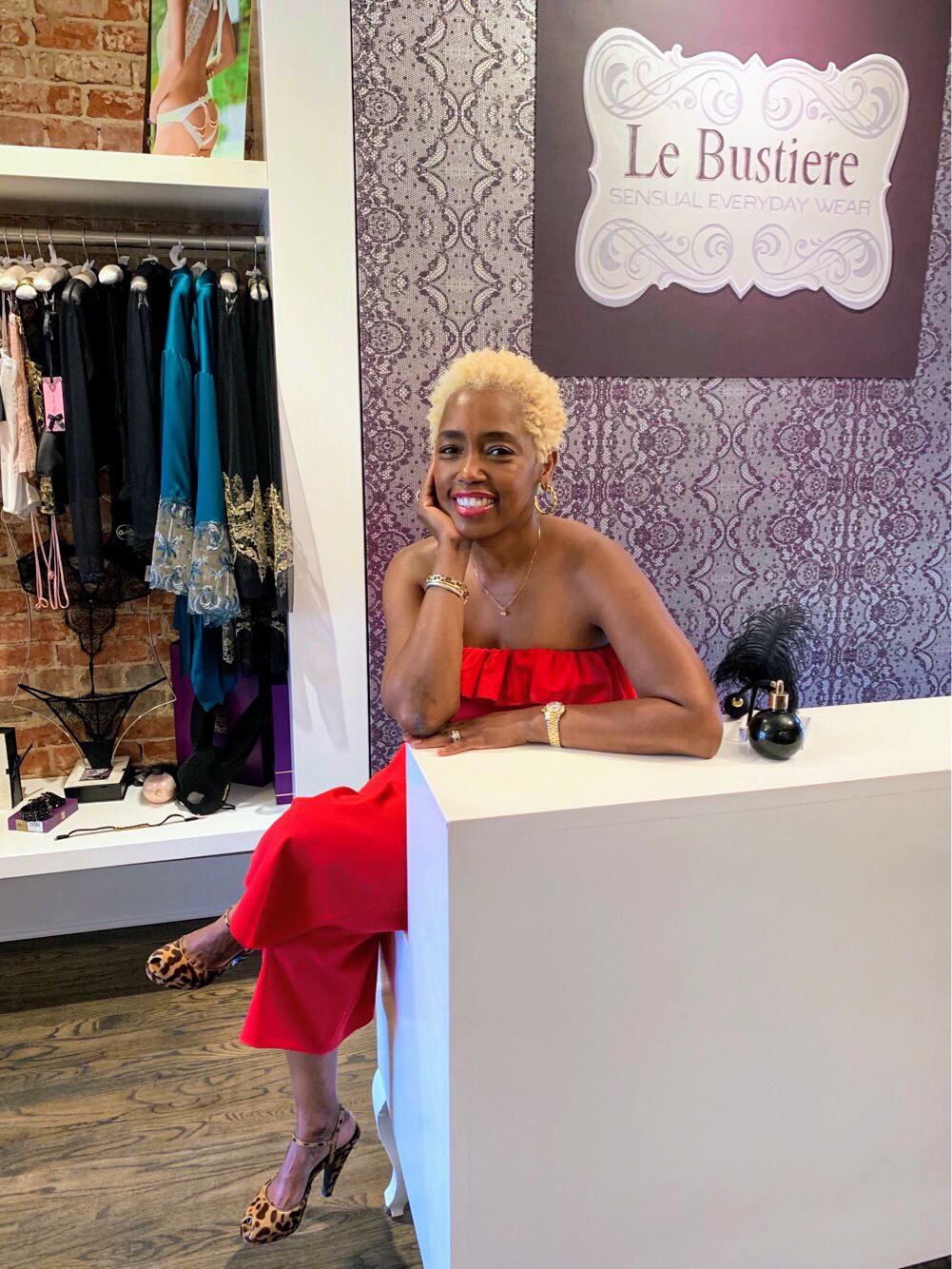 Truly French first heard of
Le Bustiere
, a luxury lingerie boutique based in Washington DC, through the
Maison Lejaby
representative in New York. We spoke directly with owner Stephanie Jacek. Stephanie is bubbly and delightful in person – qualities that no doubt have contributed to her success!
Stephanie Jacek moved with her husband to the US capitol in 2012, and found herself out lingerie shopping. Specifically hunting for a garter belt, Jacek found the DC lingerie scene "matronly and depressing", she giggles . "I couldn't believe that such a big, important city had such a conservative take on lingerie".
As someone with a healthcare background, Jacek was very comfortable with close, very personal interaction. She was particularly passionate about 'Customer Service', and the importance of empathy in dealing with intimate matters.
Most significantly, perhaps, was Jacek's Jamaican mother's admonition to "Always wear pretty underwear – you never know what might happen and you always want to be at your best."
So in 2013 Jacek opened Le Bustiere. Le Bustiere offers a full range of lingerie, including the French brands
Maison Lejaby
and
Aubade
as well as boudoir accessories.
Jacek tries to communicate the importance of Lingerie to her customers: "It's the first thing you put on, and the last thing you take off. It should make you feel fabulous!" For the owner of Le Bustiere, an 'everyday' bra is sexy, unassuming, classic, simple and comfortable.
The boutique clientele is wide ranging, from young women to prominent career women. Jacek says they particularly enjoy working with the Divorcées as these clients are ready to really rethink their lingerie wardrobes!
Jacek says most women come in looking for a "Basic Bra" but she persuades them to try something French. "Functional is overrated", says Jacek. Clients appreciate the ease of wear, the soft and delicate fabrics of the French brands, but also that the lingerie is sexy without necessarily being over the top. She further points out that Molded styles are really not for everyone, many women find they are more comfortable in lace, or fabrics that actually fit to the breast, rather than enclosing it in a molded shape. "Women think they need armour, " says Jacek, "but that is really not the case.
Jacek has realized her dream in creating a space that is fun, sexy and inviting for her growing clientele.