LOU Lingerie - an Architectural Approach
GRAPHIC, STRUCTURE
and
NOBLE
are all words you might use to describe architecture, and they are also words that
LOU lingerie
uses to describe itself.
"Paris belongs to LOU"
is the tagline for their graphic and innovative Spring Summer communications campaign. Dreaming of wide open spaces,
LOU
sets its models amidst monumental Parisian architecture, against a vivid blue sky.
There is a boldness to this campaign, reflecting the bold design. There are graphic shapes, and noble lines and even a kind of ferocious nobility to the models who seem both proud and resolute in their evident femininity.
LOU
is a very
French brand
, with a 70 year heritage, and certainly this photo shoot captures the very sensual nature of French women, and the audacity and the magnetism that empowers them.
In no way dainty or demure, this striking navy transparent tulle, with pale tangerine and pink embroidered flowers, makes a strong statement.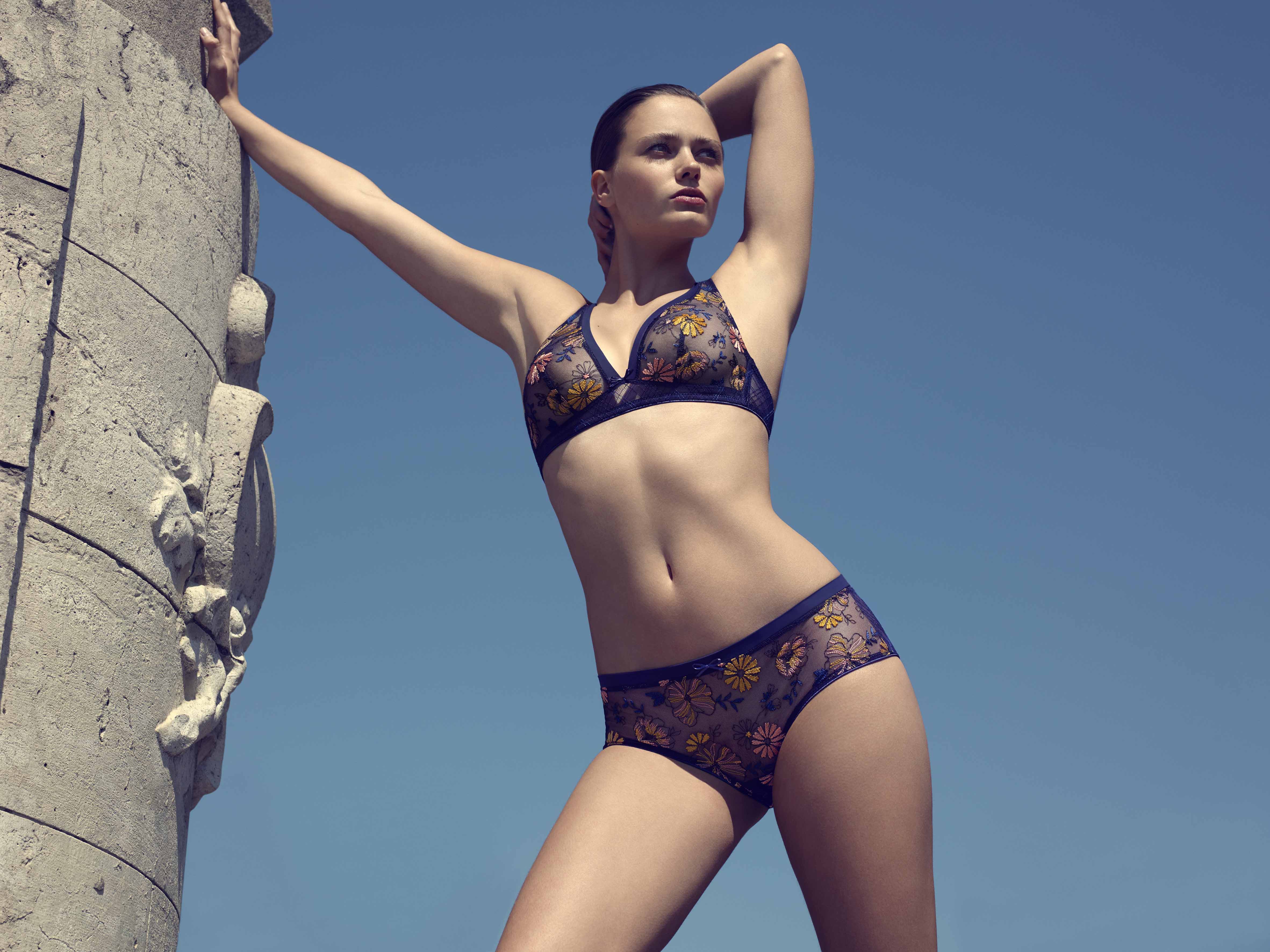 Nonchalant in beige and white, with a graphic transparency for the demi-cup bra and side panels of the bikini panty.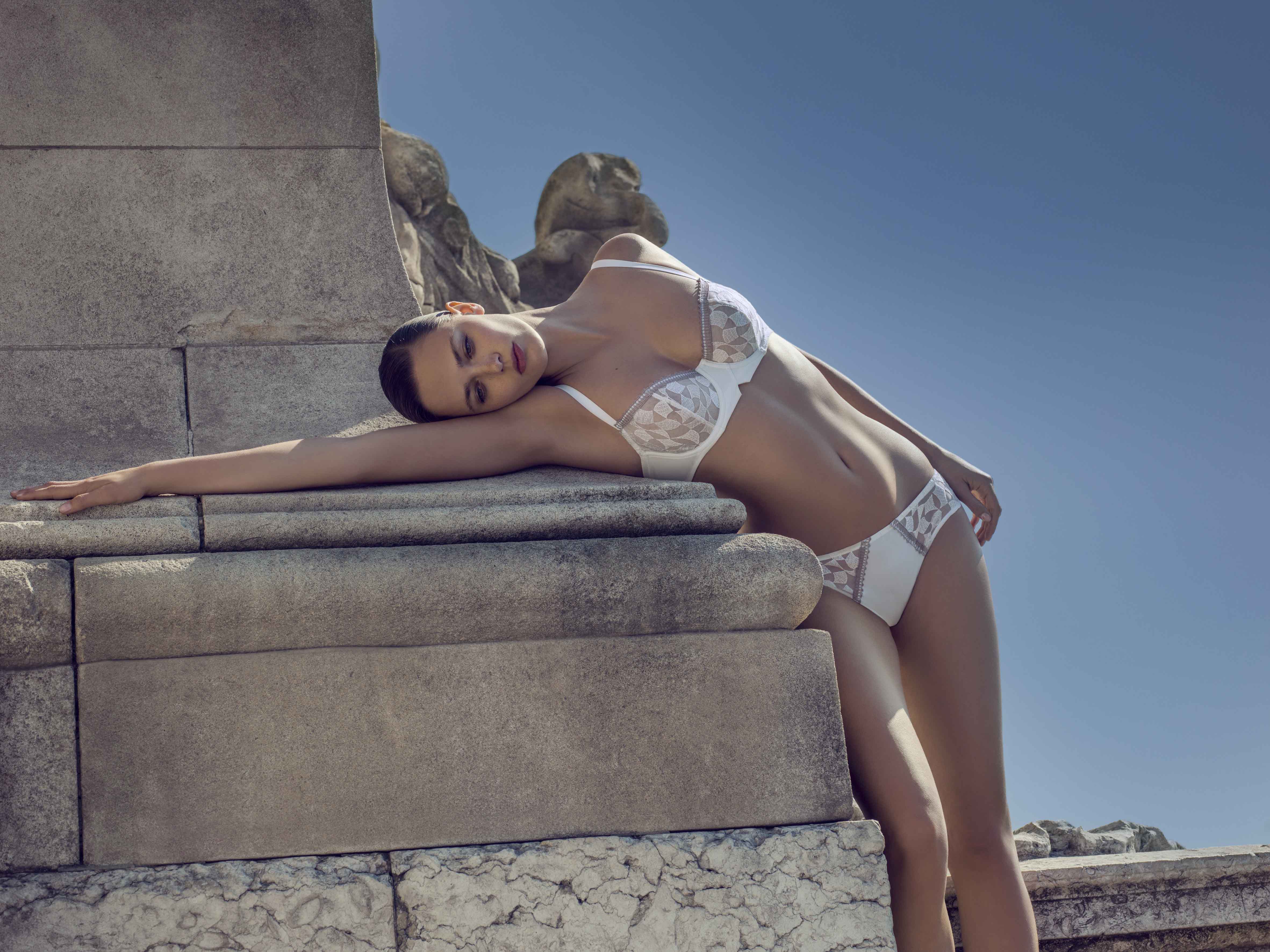 The strength and simplicity of cotton. The geometric and streamlined version of elegant yet invisible lingerie. In pale pink with lace trim.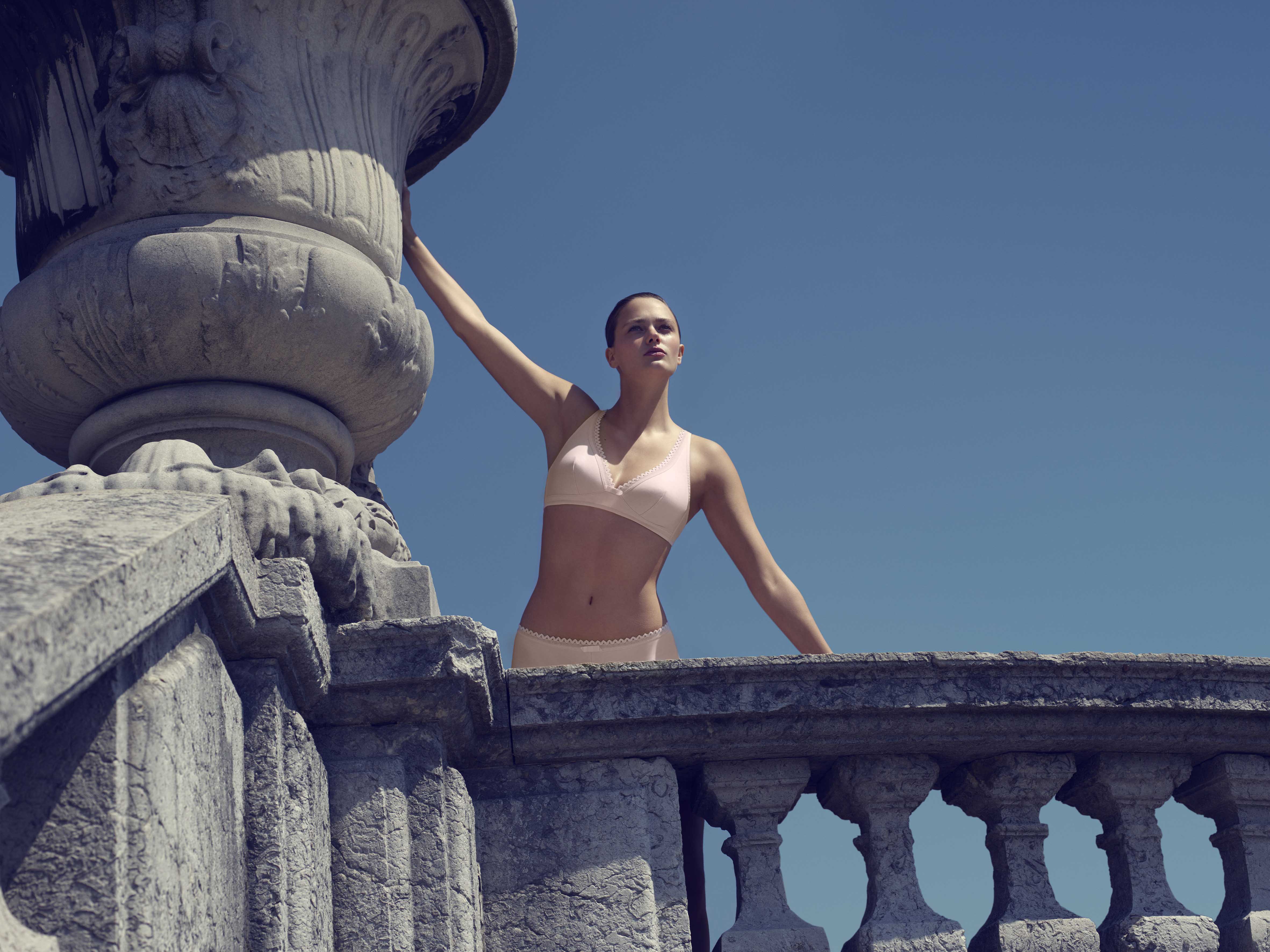 Be a siren in this stunning red bikini. Graphic lines sublimate powers of seduction. She rules the summer.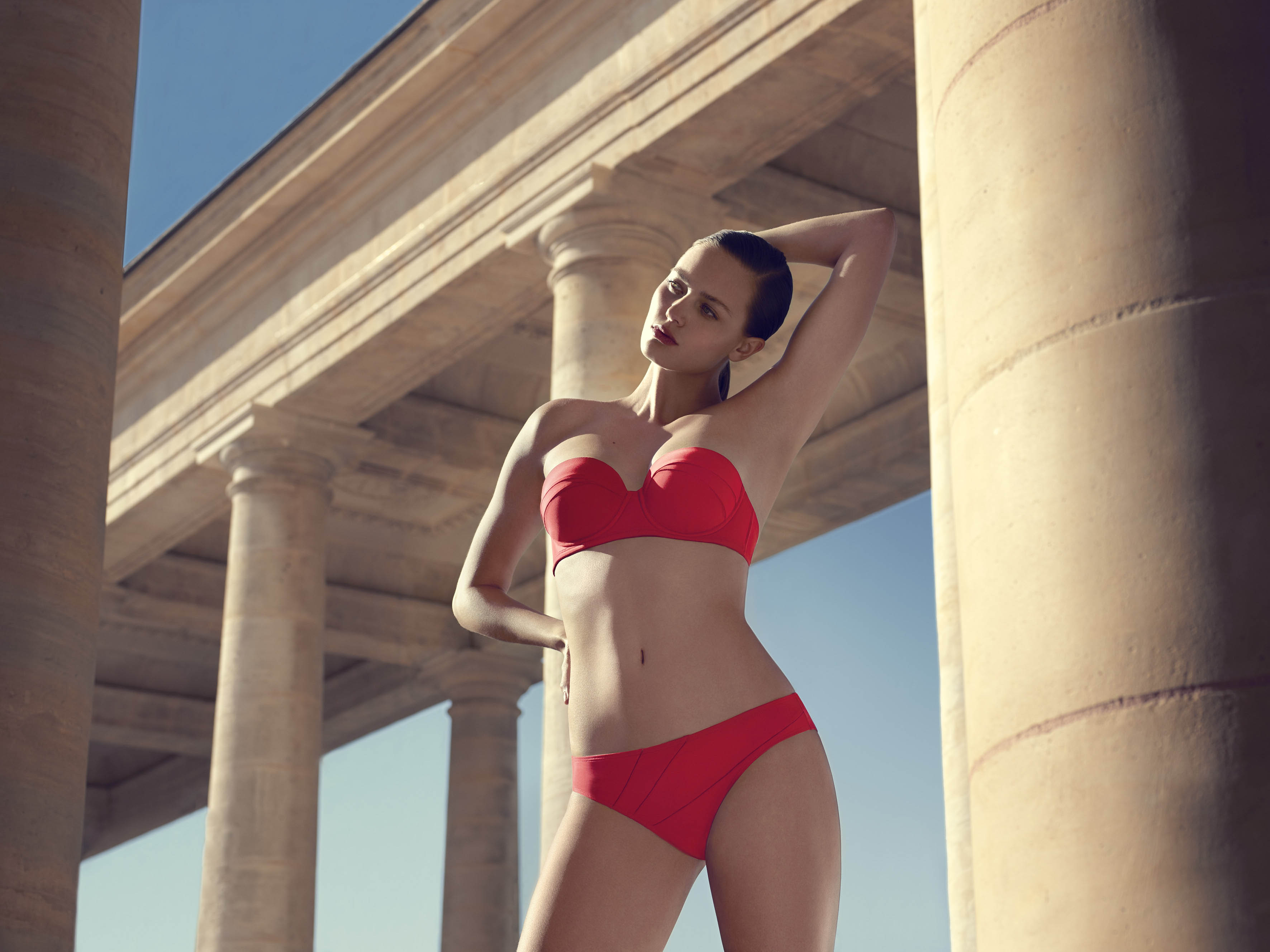 Be brave, be bold, be striped in this flattering and functional one piece.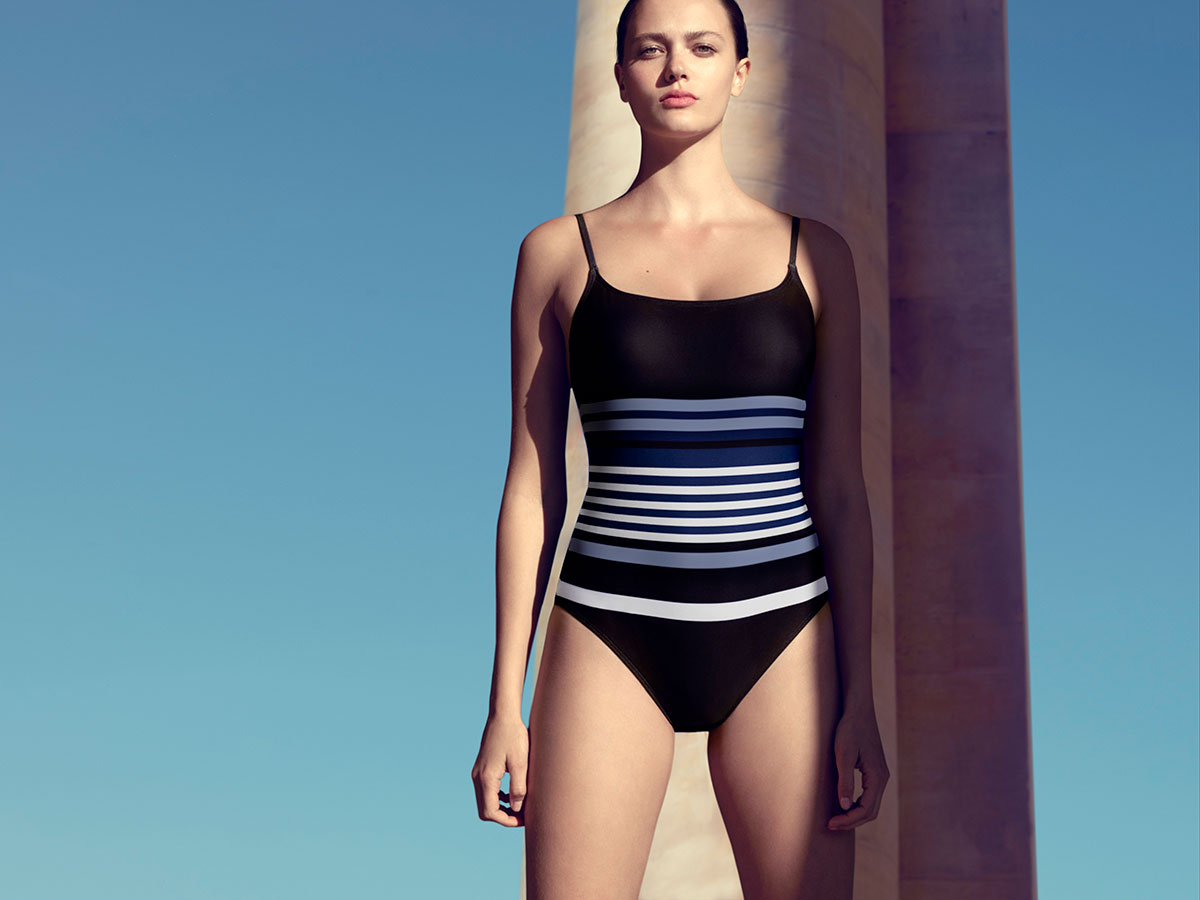 Radiating lines flow around this body sculpting one piece. She looks like a super-hero, she is a super-hero.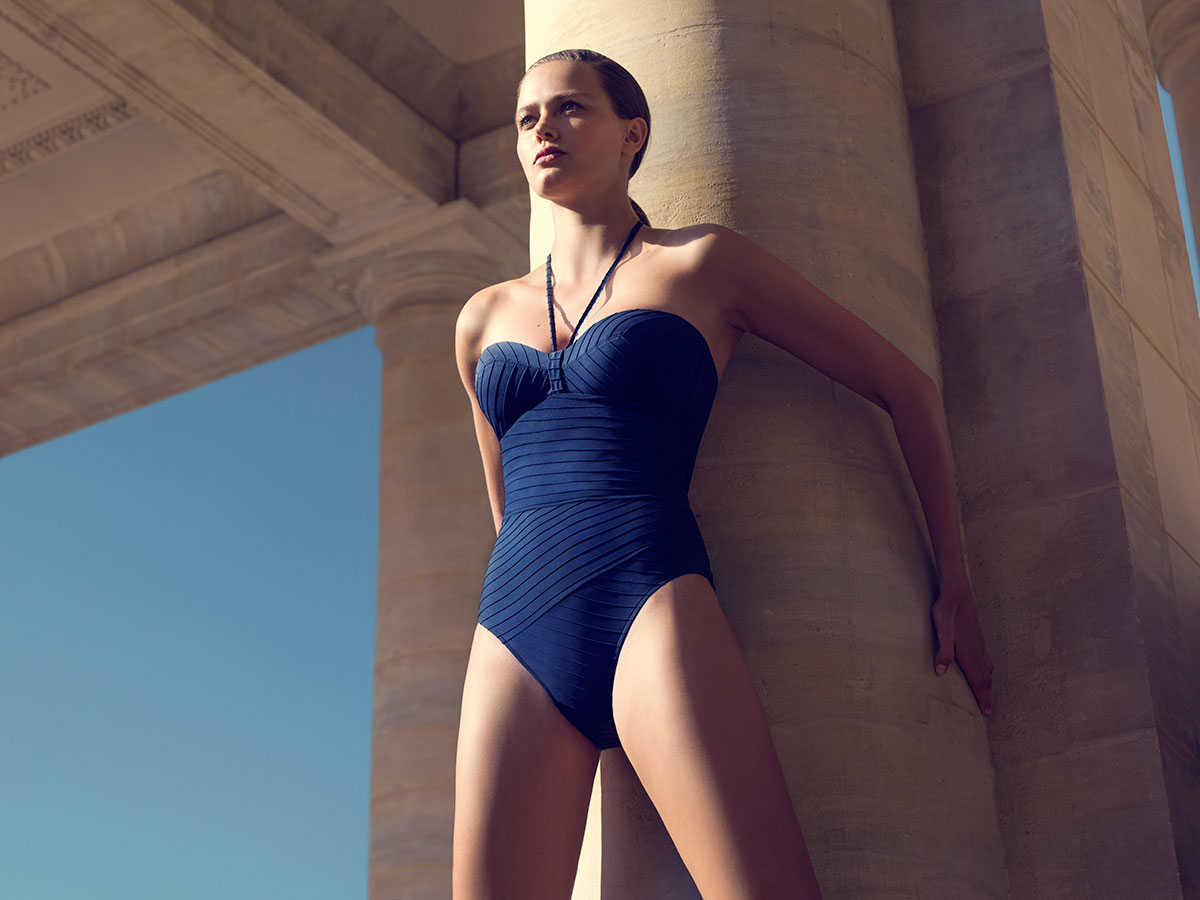 Black lace, a classic revisited, but more modern, more contemporary, and more relevant with a deep plunge and graphic lace on this bodysuit.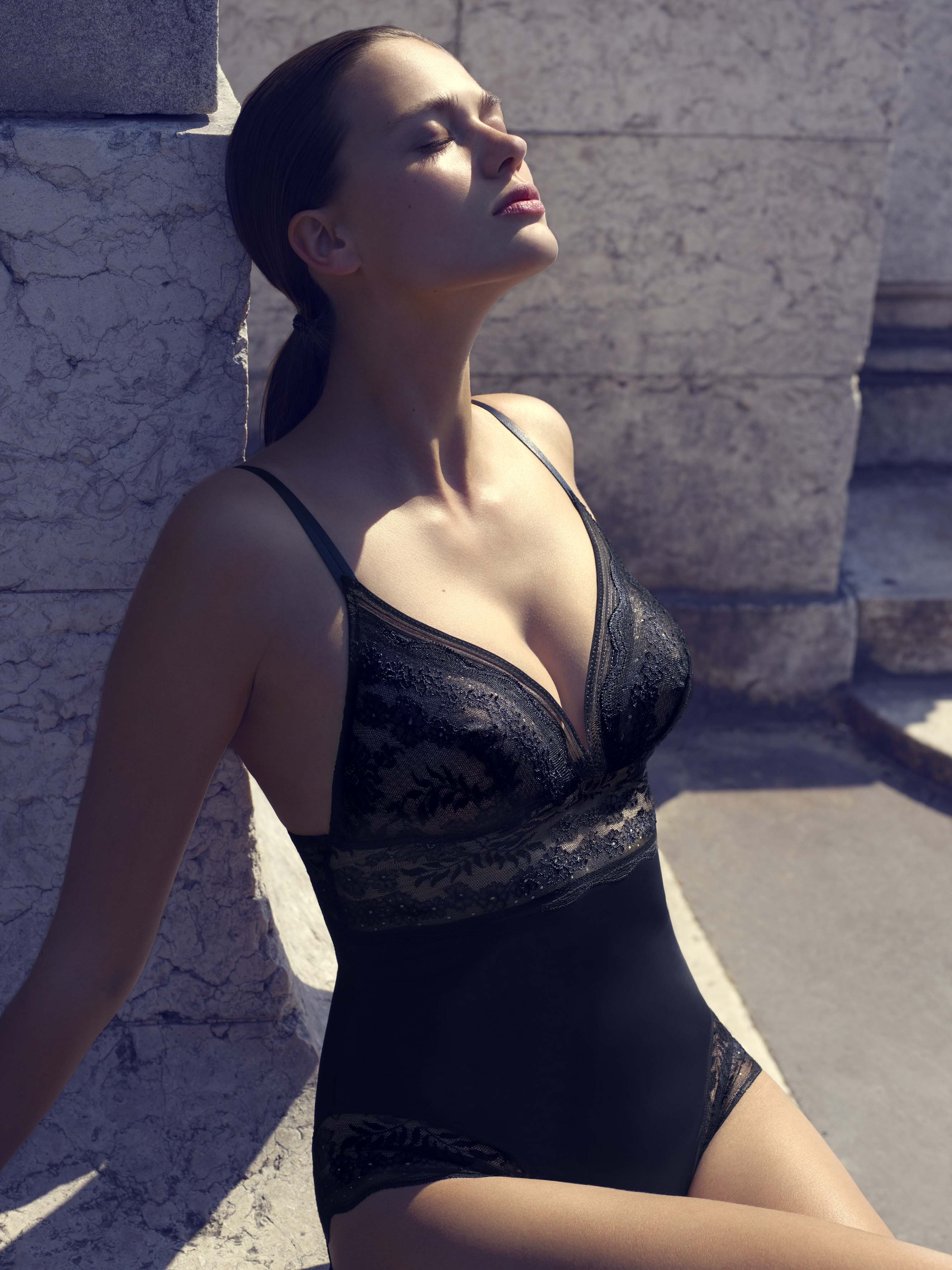 List of point sales in the US:
Sugar Cookies
122 West 20th St., New York
The Lingerie Shop
5012 New Utrecht Ave, Brooklyn, New York
Top Drawer Lingerie
1101-14 Uptown Park Blvd., Houston, Texas
Maison Jolie
4003b Westheimer, Houston, Texas
Underthings
804 w. Webster, Chicago, Illinois
Flirt Boutique
177 Snelling Avenue North, Saint Paul, Minnesota
Zovo Lingerie
4612 26th Ave NE, Seattle, Washington