Lingering in Paris – Springtime!
April in Paris is absolutely as glorious as you imagine. Though there may be showers and a frequent chill in the air, there may also be lots of golden sunshine and So much to do!
A quick run down of our
FAVORITE spring activities
includes a couple of museums and, because it is an ideal moment to be out of doors, we propose some sightseeing, shopping, and restaurants in and around the
Parc Monceau
in the northern western corner of the Right Bank.
So many sightseeing recommendations focus on
St. Germain des Près
and its surroundings – which are completely wonderful! – we thought you might like some suggestions a bit off the beaten track.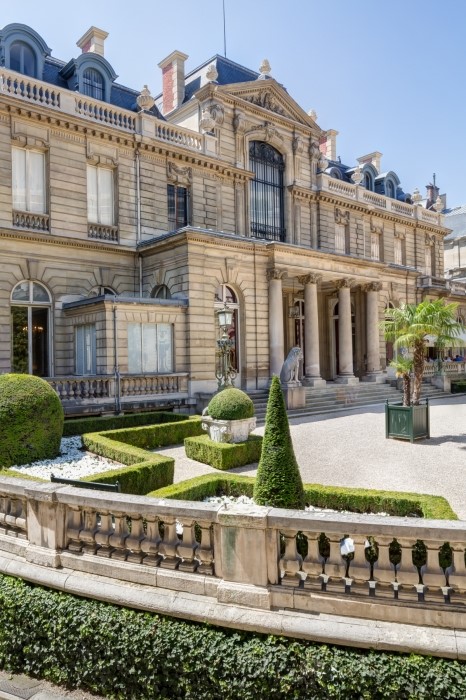 The
Jacquemart-André Museum
in Paris
158 Boulevard Haussmann, 75008 Paris
Very close to the Arc de Triomphe, metros Miromesnil or St.Philippe du Roule.
The
Jacquemart-Andre
was the private home of a pair of insatiable collectors. Located very near the Arc de Triomphe, and not far from the beautiful
Parc Monceau
, the museum has a permanent collection of wonderful paintings, furniture and sculpture definitely worth visiting. It also has a wonderful gift shop and a delicious restaurant.
Now at the
Jacquemart-André
:
EXPOSITION
Hammershøi, Master of Danish Painting,
March 14 to July 22 2019

This sublime exhibit presents the sober and beautiful work of this Danish artist. His late 19th century work strikes us as incredibly modern.
Paris 75008
The 8th arrondisement is located in central Paris, and includes the beautiful
St. Augustin
church, with its famous dome, built by Louis-Philippe Napoleon. Also in the 8th is the
Parc Monceau.
It was created in 1789, originally inspired by the fashion for English Gardens, to be taken over by Paris' famous Baron Haussmann in 1860 who changed the layout and created the famous gates that connect it to the Arc de Triomphe,
Boulevard Haussmann
(where the big department stores are located),
Boulevard Malesherbes
which runs all the way to the Madeleine, and the
Boulevard de Courcelles
which then becomes the 17th arrondisement.
Parc Monceau, Paris 75017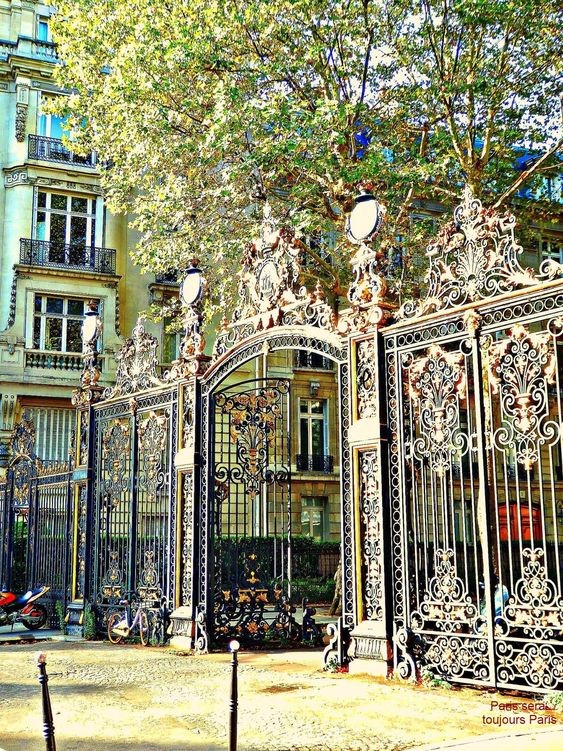 The 17th arrondisement has many attractive qualities: terrific window-shopping and sightseeing opportunities abound, AND it's usually relatively free of tourists.
From the park, if you head west, rue de Courcelles runs for several blocks and has many boutiques and shops for lingerie, clothing and housewares. If you head east, you will come to the metro stop Villiers, notable for its Merry-go-round, behind which you will find the rue de Levis, an open market with not only fruits and vegetables, and butchers and fishmongers but boutique tea shops, (
Palais des Thés
) Italian delicatessens,
Oliviers & Co
an olive oil shop; a shop that sells honey and related products as well as many specialty childrens shops. At 90 rue de Levis there is
La Petite Collection
a particularly charming children's boutique emphasizing natural fibres and colors with decorative items and clothing.
Venturing deeper into the 17th, one might take the
rue des Dames
, which runs perpendicular to rue de Levis, and has a number of well reviewed restaurants, often tiny, with small kitchens and inventive chefs.
Le Tourbillon at 116 rue des Dames proposes traditional French cuisine, and is very well reviewed.
Ripaille at 69 rue des Dames proposes a very well priced lunch menu and smiling and welcoming service.
Lucky Luciano at 46 rue des Dames is a particularly trendy and delicious pizzeria.
Other Expos

Picasso Museum
, 5 rue de Thorigny, Paris 3eme, Marais.
Picasso and Calder are on view at the Picasso museum in the Marais until the 25th of August.
If you do get to that part of town do not miss
Le Marché des Enfants Rouge
. Tucked in, off the rue de Bretagne, this marché has not only wonderful produce, but delicious restaurants, especially the
Les Enfants du Marché
which gets rave reviews (39, rue de Bretagne) but be aware its only open between 11:30 and 5:30pm…
At the
Louis Vuitton Fondation
in the Bois de Boulogne.
(metro line 1, Sablons stop).
Impressionists (Manet, Renoir, Monet, Degas, Pissarro, Cezanne and more) from the Courtauld in London are on view at the Gehry designed Louis Vuitton Fondation until June 17th. If you can get a reservation for the restaurant, definitely go!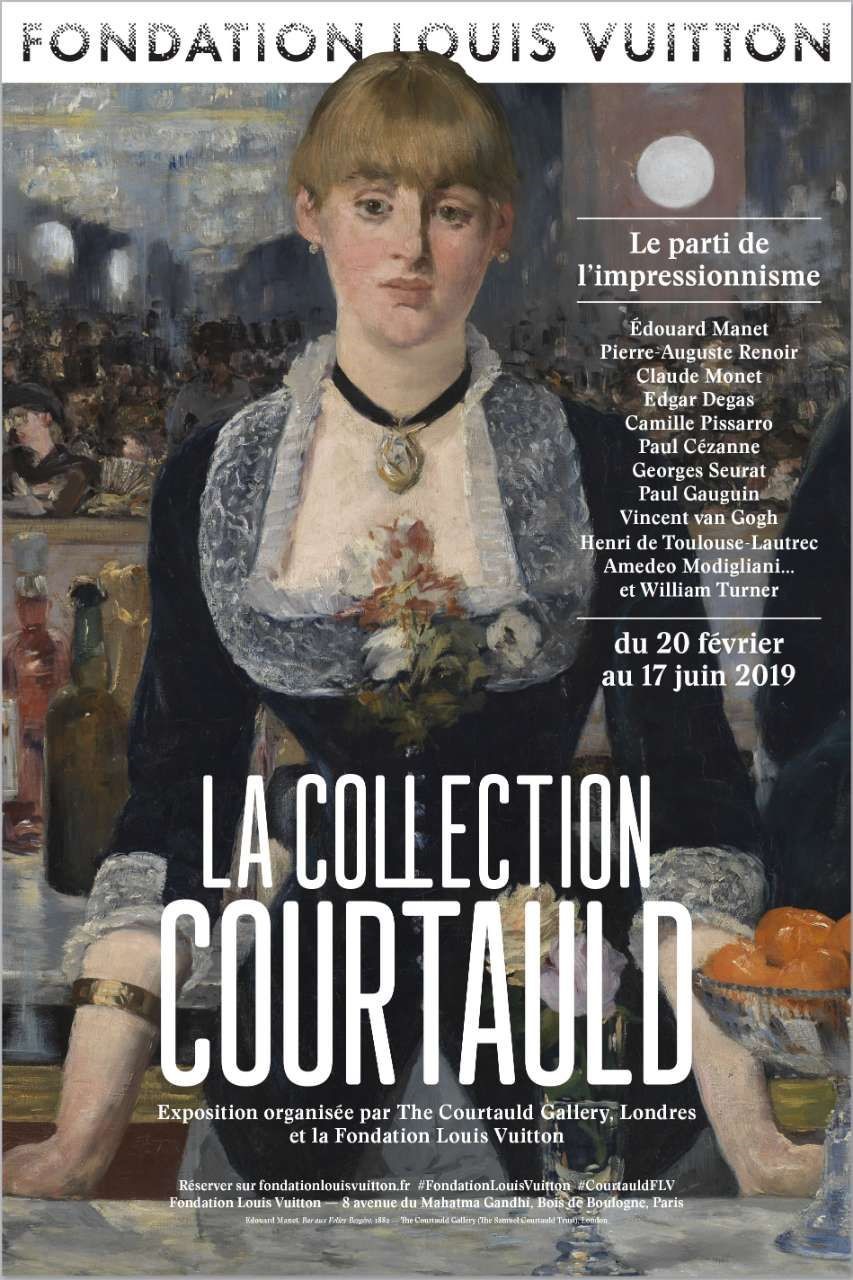 This year, the
"Nuit des Musées"
, takes place on Saturday May 18th, 2019. For this 15th edition, over
1000 museums
will be open all night, to share their most treasured works, giving you behind-the-scenes access, and even hosting numerous events like treasure hunts, concerts or even light shows, most of them being free of charge.