The Art of French Chic
Spotlight on French Fashion Influencer Laura Angelone
French fashion influencer Laura Albouy Angelone in Louisa Bracq

More in our series on French influencers we love
…
French fashionista and digital maverick Laura Albouy Angelone was born in Biarritz, a part of French basque country that's often called "Little California." As fate would have it, Laura ended up living in
real
California – Los Angeles, to be precise – after she met an American man on an airplane. The Franco-American love story lead to a Hollywood romance, marriage, and a baby.
Prior to moving to California, Laura worked in marketing for a high-end luxury cosmetic brand in Paris. She's currently a Social Media Manager and Digital Content Creator, with a fashion blog called
Initials LA
and an
Instagram
feed we adore. "I love fashion as long as it values ​​the woman and is portable," says Laura of her fashion sensibility. "I don't follow the latest trend, as ridiculous as it is, because it's trendy. As a French girl, I learned that chic is in very basic pieces: Good jeans, a nice blazer, a nice cashmere sweater. The rest is not really necessary, it's just for fun."
We recently caught up with Laura, who lives in the hip enclave of Silverlake.
What were the biggest fashion inspirations in your life?
Definitely my mother. It is very cliche to say, but she has been my biggest source of inspiration since I was a teenager. She really embodies the French, minimal, effortless chic style. She has always been very cutting-edge about fashion and was one of the first to wear edgy designers like Isabel Marant, Agnes B...
What do you love the most about France?
The question would be what don't I like about France. I have always been so proud to be French. I just love our culture and lifestyle. I am French and a quarter Italian, so the Latin culture is very important to me: social moments, gatherings with friends around an apertif, living outside in cafes and bars...This is something we don't have in LA and I miss it.
What do you love the most about L.A.?
LA is one unique place, with is interplay between Western and Asian culture. That makes it very special. The city is so rich because of all the different people who come here to pursue something. It makes every other place look a little dull in comparison.

What creative endeavors do you enjoy besides fashion?
Classical music! My grandfather was a pianist and I have been playing the piano since I was 4 or 5. I am also getting more and more interested and inspired by contemporary art. Digital art is fascinating to me.
Lingerie sets: To match or not to match – and why (or why not)?
Matching is nice, but if you took a look at my lingerie drawer (messy!), you would see that it's unrealistic for me to match every day. I would spend so much time finding the actual matching piece.
Nude or color – what's your preference (and why)?
I only have one word: BLACK. Under everything, even white.
Let's get personal! Do you wear lingerie for yourself or for your partner?
My partner does not give a damn about lingerie! So I wear it for myself - and I love it that way.
Innerwear as outerwear: yes or no? If yes, how do you wear innerwear as outerwear?
Yes please! I love the fact that some pieces of lingerie can be worn as outerwear. The corset trend, worn over a shirt, is a great and original way to bring this piece back on the fashion scene.
What would you say to the next generation of young girls about lingerie and its relationship to their bodies?
I feel like the new generation is not AS obsessed with being slim as mine was. The fact that fashion icons are not models anymore, but bloggers - regular girls with regular bodies - changed the rules. Now there's room for everyone. It will take time before we see regular body types on the runways but I am positive that young girls don't think that this is the ONLY way to be beautiful, like we were told in my generation.
So here's my advice to girls: Buy lingerie that you feel good in. Don't buy the sexy stuff to impress a man. Impress him with something else.

What's the most surprising thing about you that nobody would suspect?
I hate yoga...but shhh. You can't say that when you live in LA! Don't blow my cover!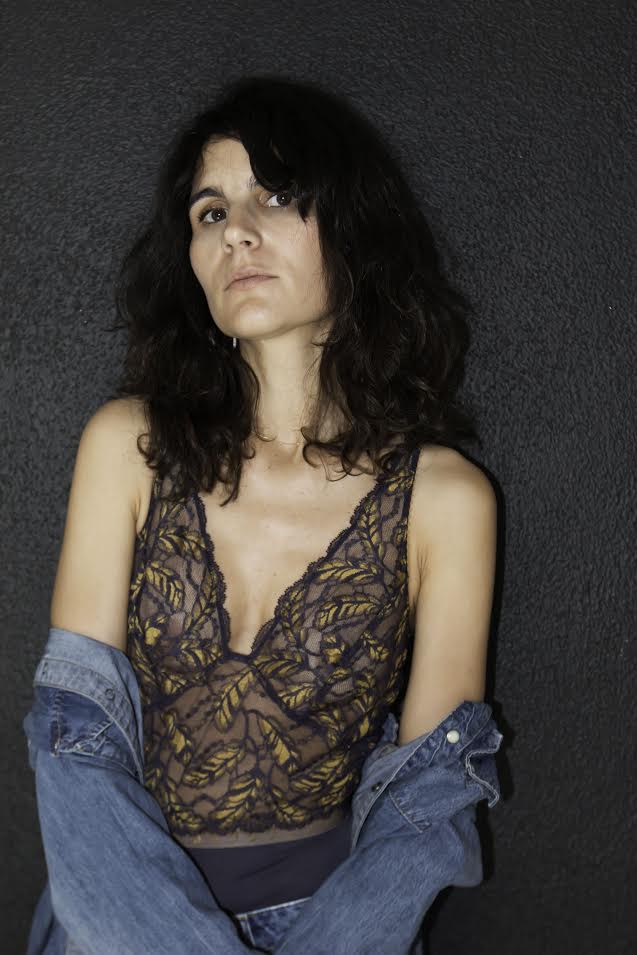 Lou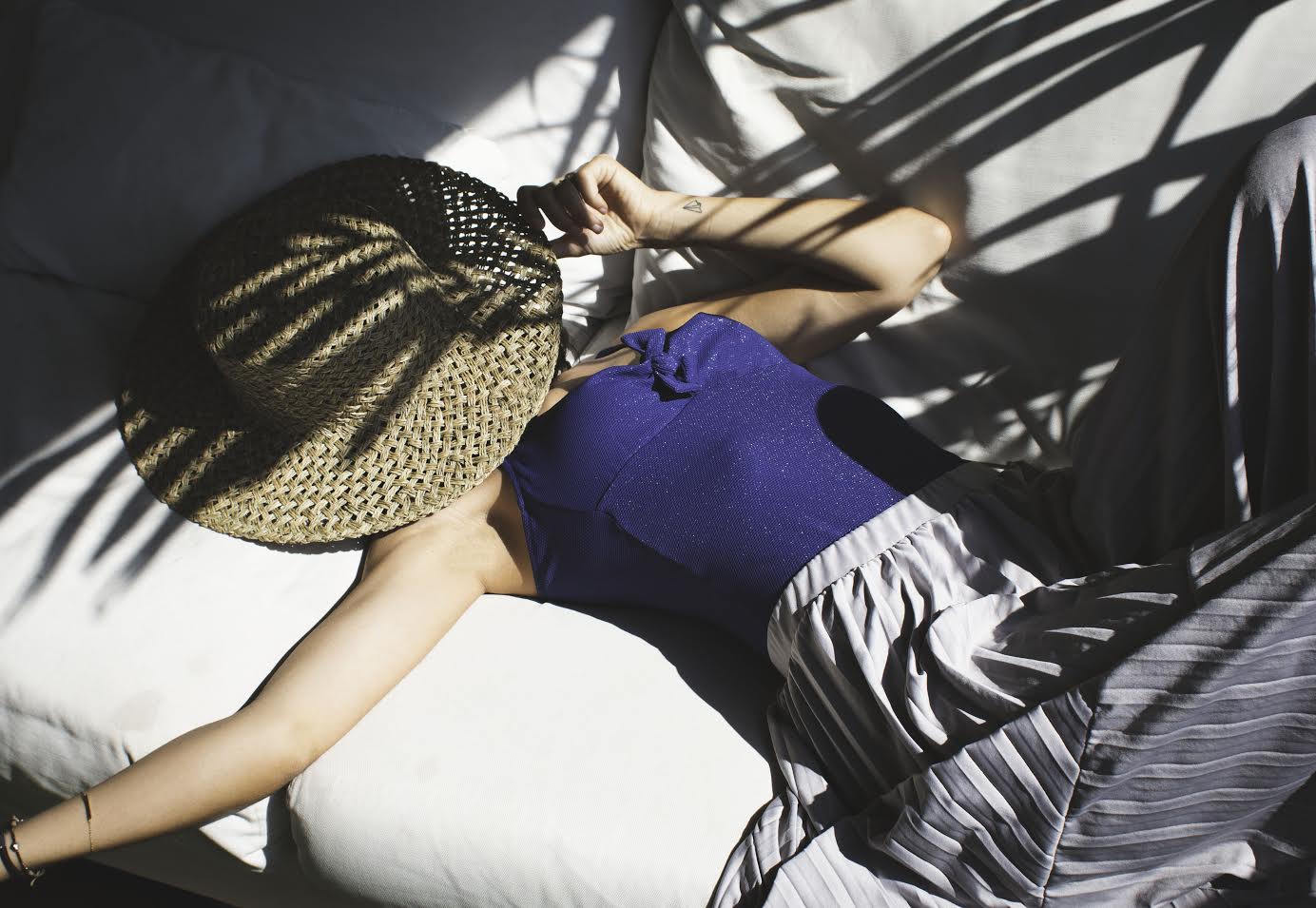 Antigel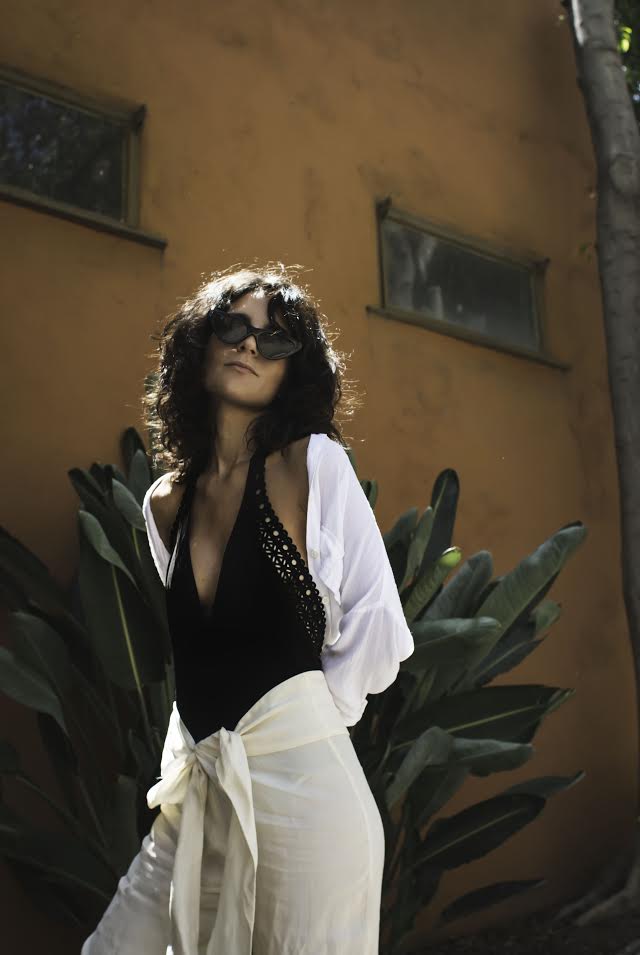 Lise Charmel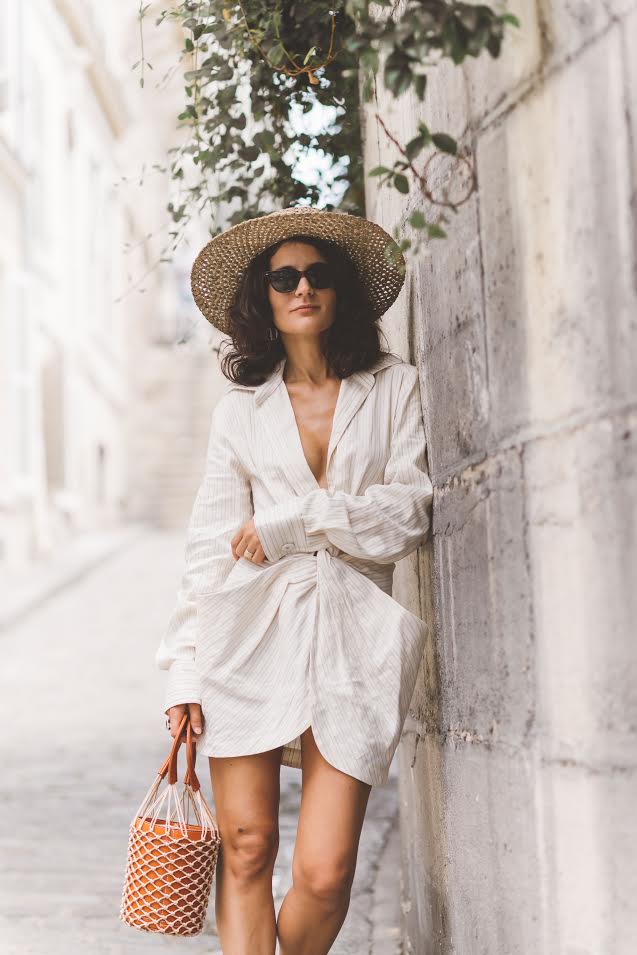 jacquemus la bomba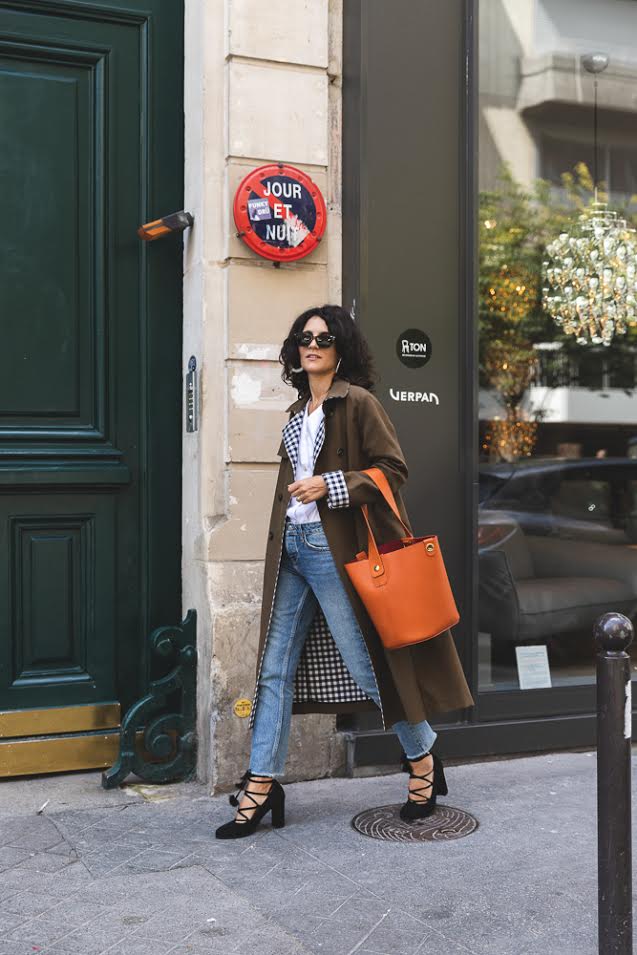 Parisian blogger Tara Jarmon trench coat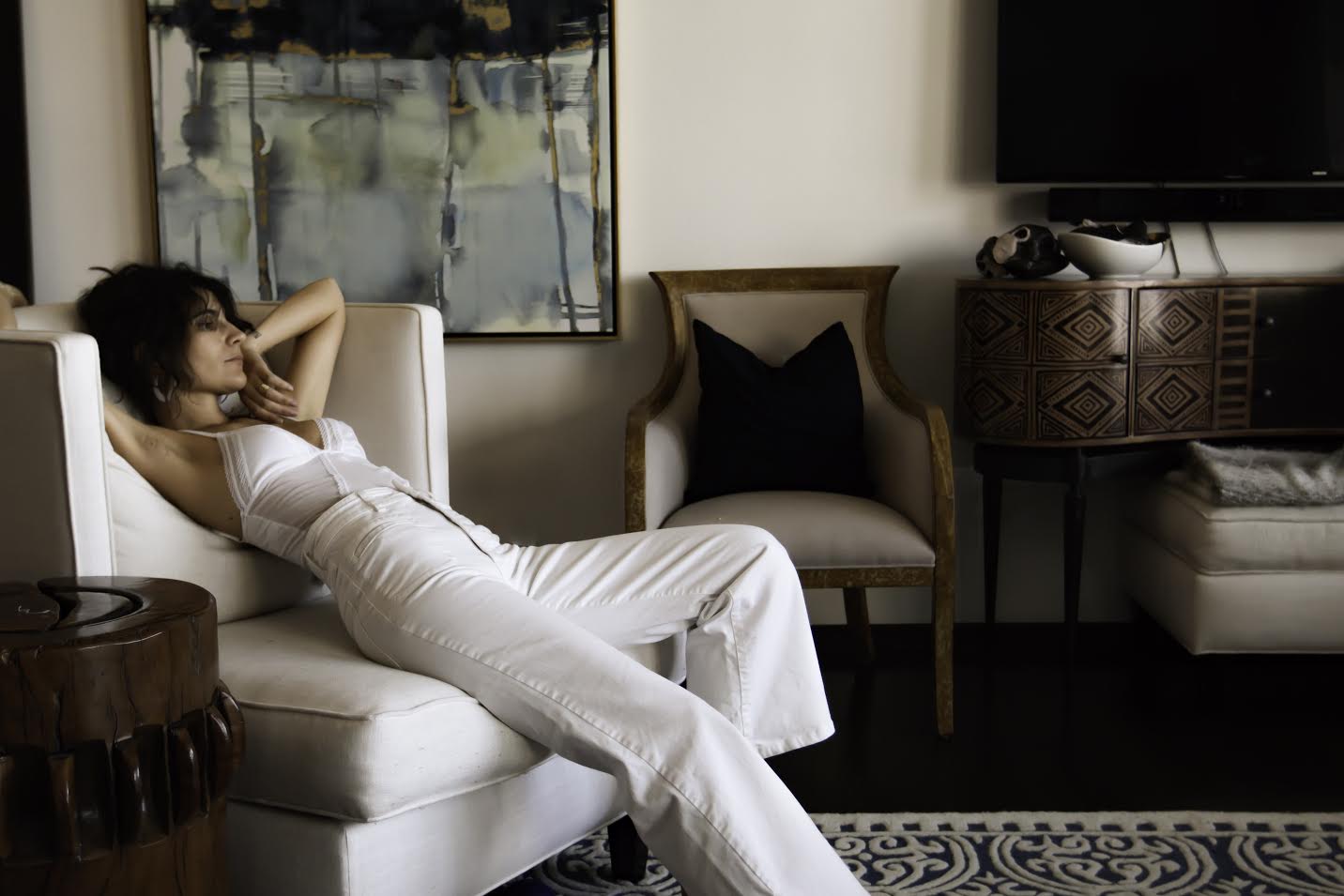 Maison Lejaby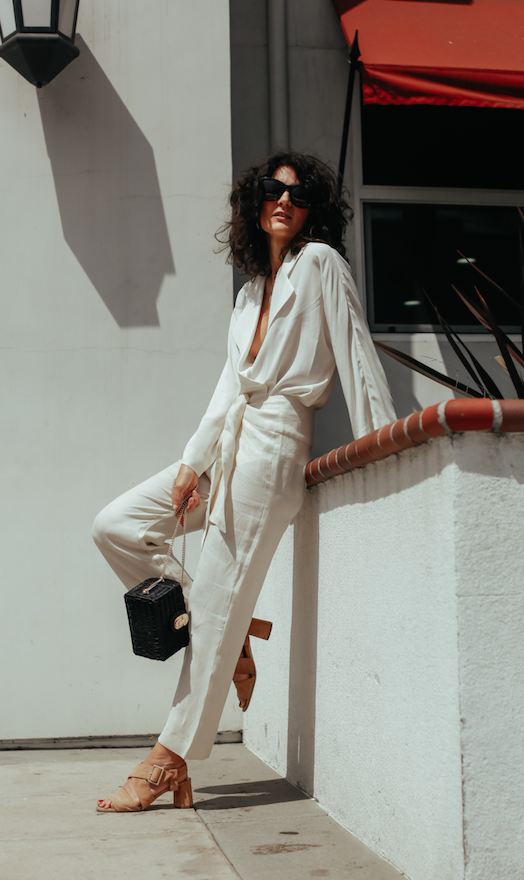 Mango