House of Comil
Where French and California Vibes Converge
Featured above: Julia Comil
Born and raised in France, style influencer
Julia Comil
caught the travel bug at an early age. After living in Belgium, Luxembourg and Switzerland, she took a road trip to California with her husband and fell in love with Los Angeles. Thanks to the Diversity Visa Lottery, they were both awarded green cards, packed their bags for Southern California, and headed west.
In her adopted sun-kissed land of L. A., Julia launched
House of Comil
, a premium style blog that mixes French and California vibes. It quickly became a fashion go-to hub that showcases new designers, style influencers with quality-driven mindsets, and an eclectic range of artists. Fashion has always been a way for Julia to express her creativity. She loves experimenting with different styles, from preppy, rock bobo and sport chic to glam looks. But underneath it all she remains definitely French: Effortlessly chic, natural, with a hint of playful seduction that's the hallmark of her French sisters.
We recently touched base with Julia and asked her a few key questions about our favorite subject.
What was your first experience buying lingerie like and who taught you about it?
It was definitely my mother who taught me about lingerie, but we did not have the same taste. As a young dancer, I was obsessed with the movie Moulin Rouge, but I was way too young to wear a corset. Instead, I tried on countless bras to find a comfortable bra. I remembered feeling empowered when I wore my first bra.
Shortly after that experience, I began buying bras on my own; it was a personal affair and I always trusted my judgment. That said, I always enjoyed asking for advice from saleswomen to make sure I was fitted right. And I was very curious, so I'd try almost every shape and style.
What is your opinion about main difference between French and American women when it comes to our relationships to our bodies?
Most of the American women I know are based in Los Angeles, and having a healthy body is very important to them. I feel we are the same in the way we want to align our minds and our bodies. However, I feel that French women are very attached to being natural and playful, whereas American women love to be inspired by people and often have an idea of their ideal body.
Lingerie sets: To match or not to match?
It really depends on my mood. My husband prefers matching sets whereas I sometimes like to mix different colors or prints. I love to have a bra and to pair it with different panties, it felt like a new lingerie set. But most of the time, I match my lingerie set.
Nude or color – what's your preference?
Black lingerie is my favorite. Nude is not but I need to wear nude or invisible bra for some of my outfits. I am more sensitive to prints and fabrics than colors.
Do you wear lingerie for yourself or for your partner?
Totally for myself, because it empowers me!
Innerwear as outerwear: yes or no?
For me, lingerie as outwear is a No since I like things that are subtle. Plus, I feel lingerie is supposed to support us and not the other way around. However, I don't mind it when people play with transparency. In that case, I would suggest layering and styling a camisole top or a kimono instead of layering your bra with a tee-shirt.
What would you say to the next generation of young girls about lingerie and its relationship to their bodies?
Lingerie is supposed to be comfortable, but it's also a way to feel beautiful and empowered. I would suggest to they try as many different types of lingerie as they can to be sure to find the ones that empower them.
Tell us one surprising thing about you that nobody would suspect.
For my first job I wore a suit everyday, because I was mostly working with men and just felt that I had to wear pants. So at that time, I bought a lot of lingerie as a way to express my femininity and fashion sensibility.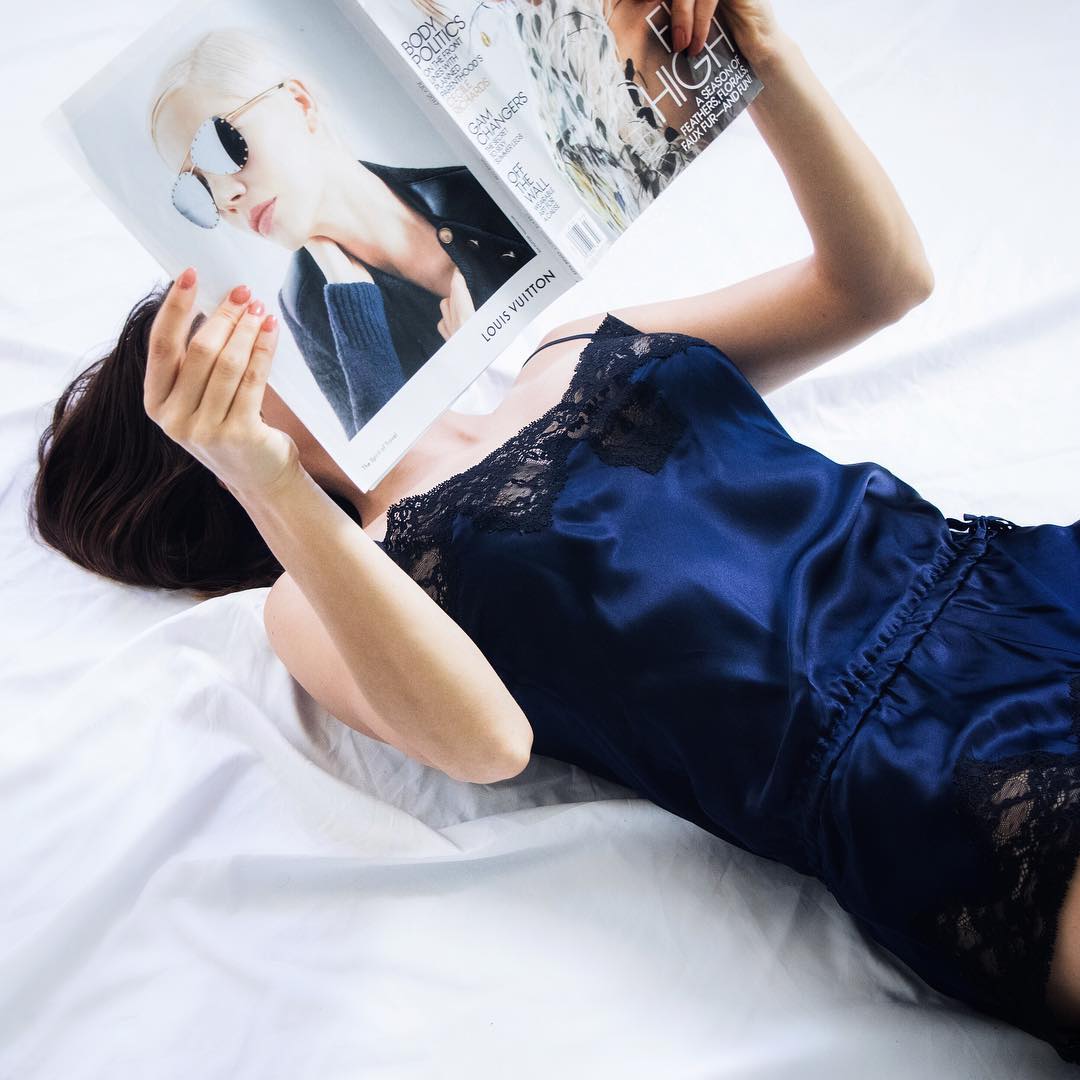 Aubade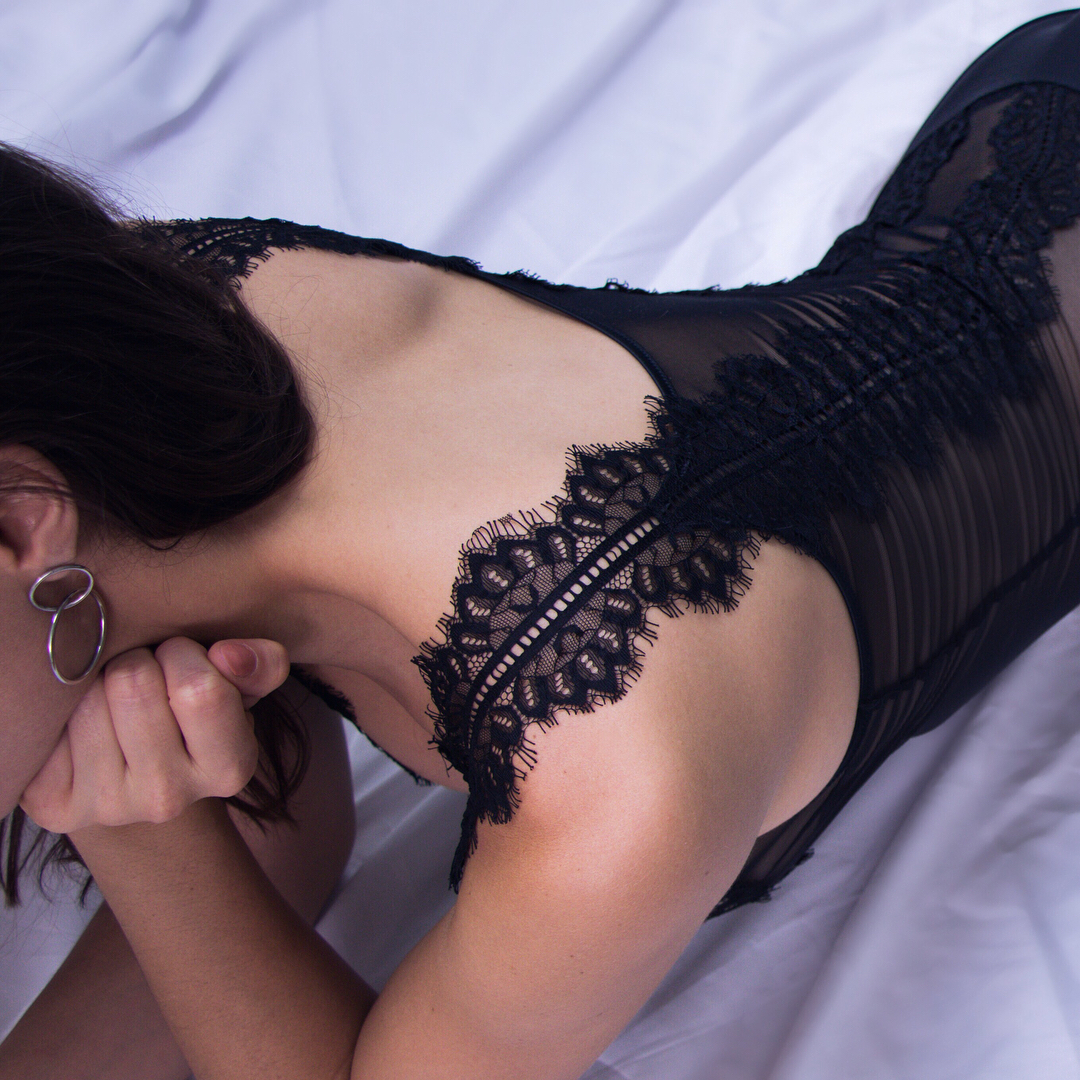 Implicite