Garance Dore Spotlights French Lingerie
Featured above: Implicite
Not long ago, Garance Doré reminisced with
Fashionista
about her incredible journey from little-known artist to celebrated international lifestyle fashion icon. "Isn't it crazy?" she asked. "I wanted to start blogging because I needed an outlet to share my illustrations. I was kind of frustrated; I thought there must be a better way to progress as an artist and to show my work than just waiting for my illustrations to appear in magazines."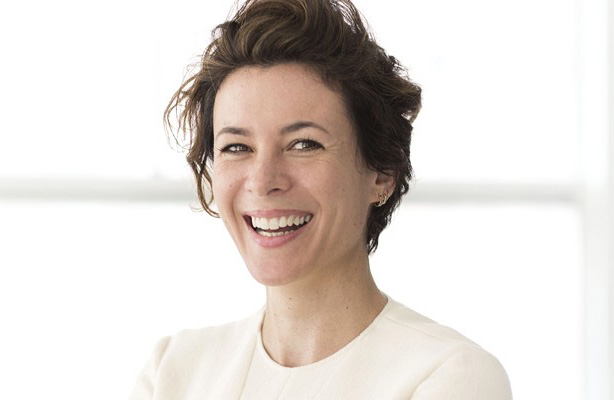 Little did Doré know that roughly a decade later her humble blog,
atelierdore.com
, would end up becoming a major fashion and lifestyle go-to hub, nor that she would join the pantheon of other iconic French women we love. But Doré, originally from Corsica, has come to embody the sine qua non of French style, working on campaigns and creative collaborations with some of the most prominent luxury houses in the industry. Ranked among the world's top blogs, atelierdore.com is chock full of super cool beauty, fashion and lifestyle features, as well as a curated choice of Atelier Doré products.
Naturally, it was only fitting that Atelier Doré would turn its
eye on French lingerie
and partner with us to showcase the sophistication and elegance of our brands. "I have never found anything comparable in the world," Doré says of French lingerie, "be it for the fit or the quality of the fabrics and cuts. It's like everything is considered – the look, the fit, how you feel, how it makes you look when you're naked, how it looks under the clothes." Doré recalls how her mother bought her first bra, telling her how important it was if she wanted to keep her breasts in good shape. "So far," says Doré, "I am happy to say she was right!"
Here's a look at Atelier Doré models luxuriating in our brands finest lingerie to date.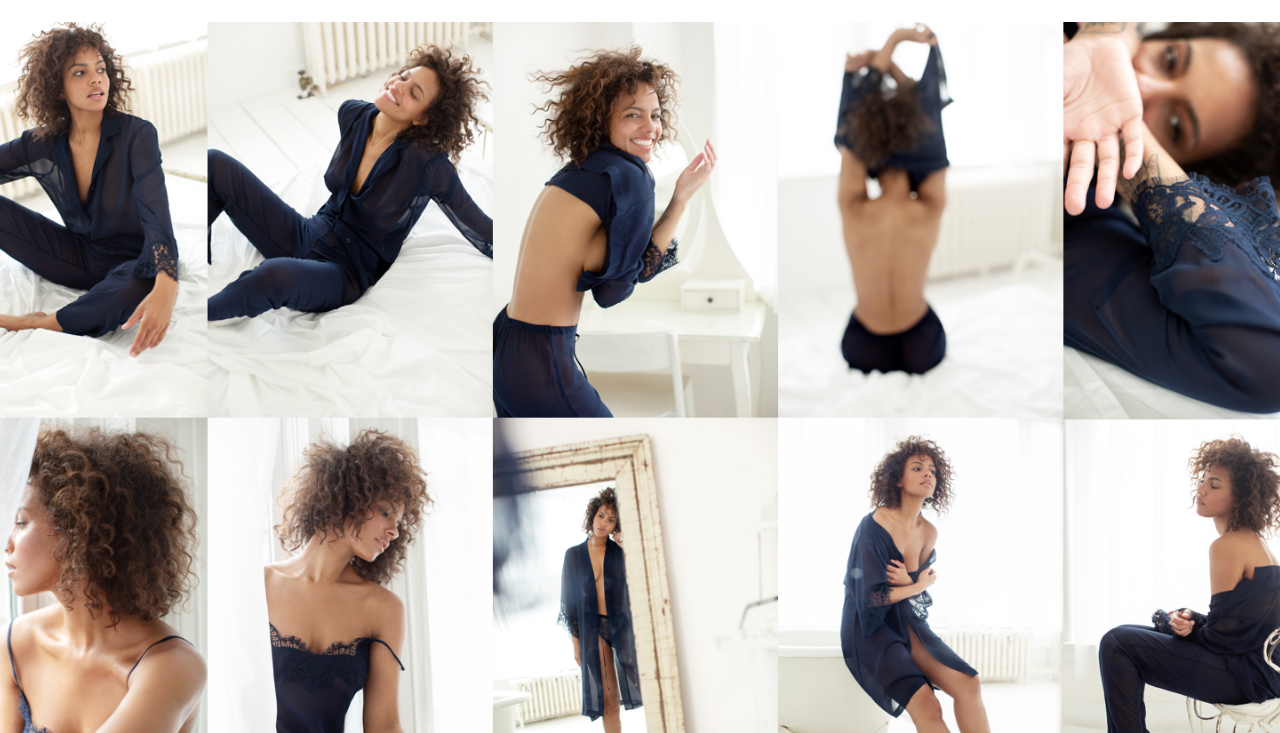 Lise Charmel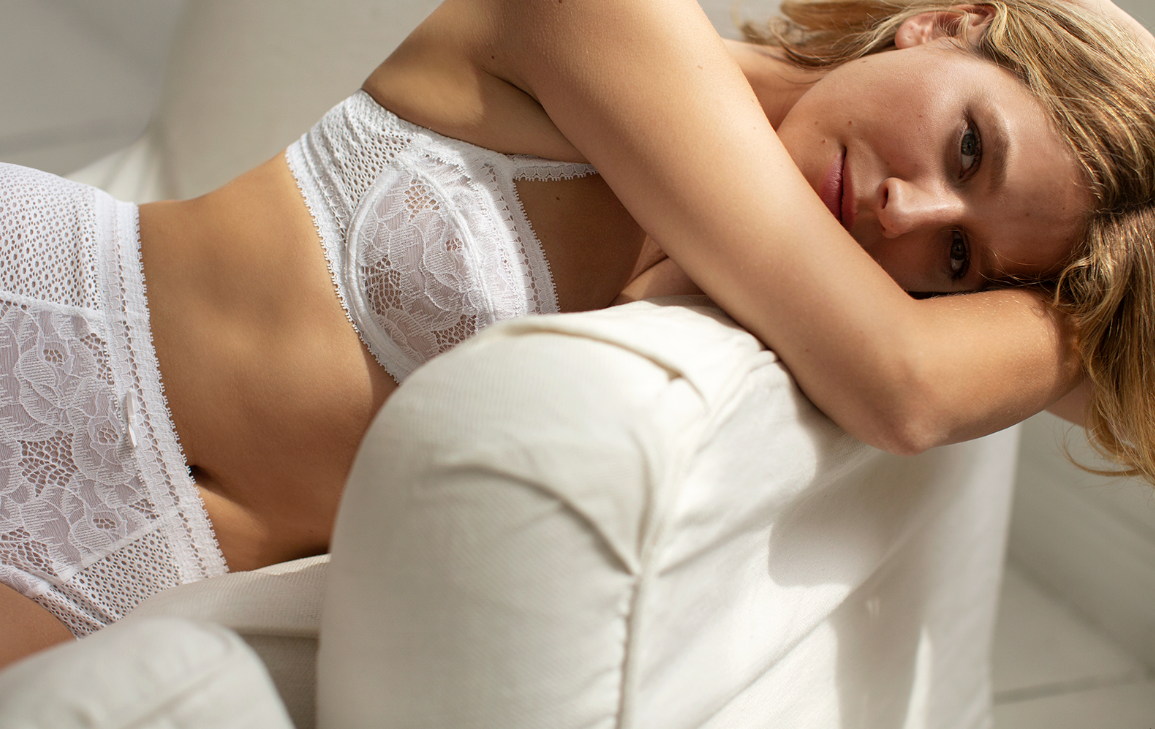 Chantelle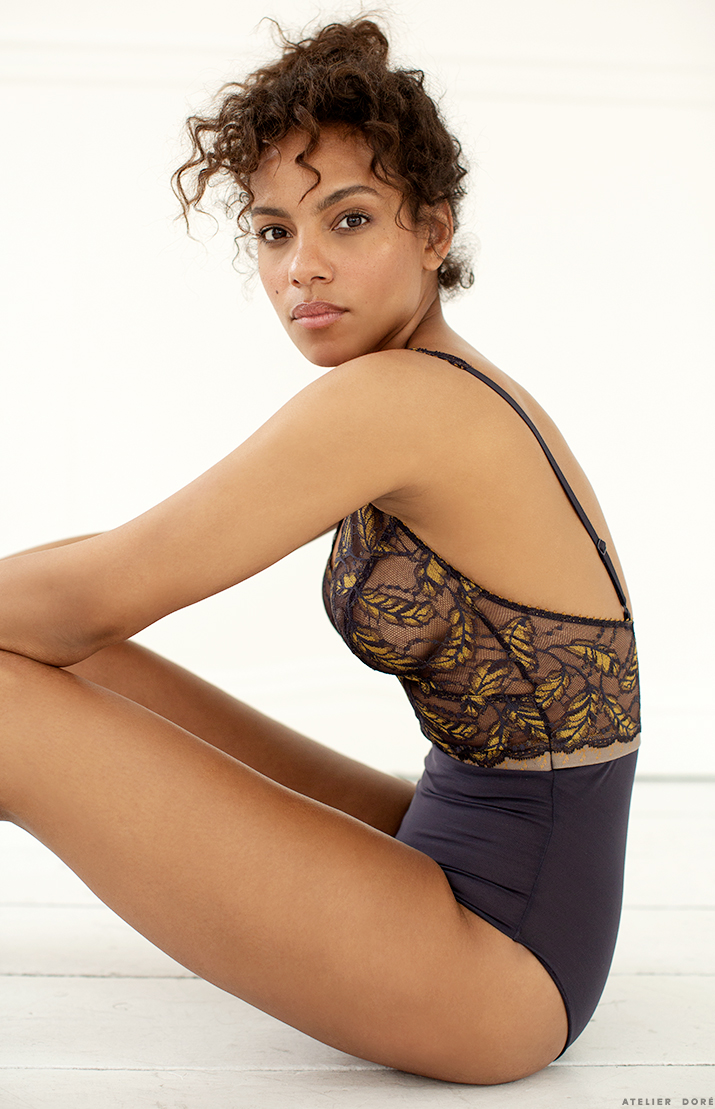 Lou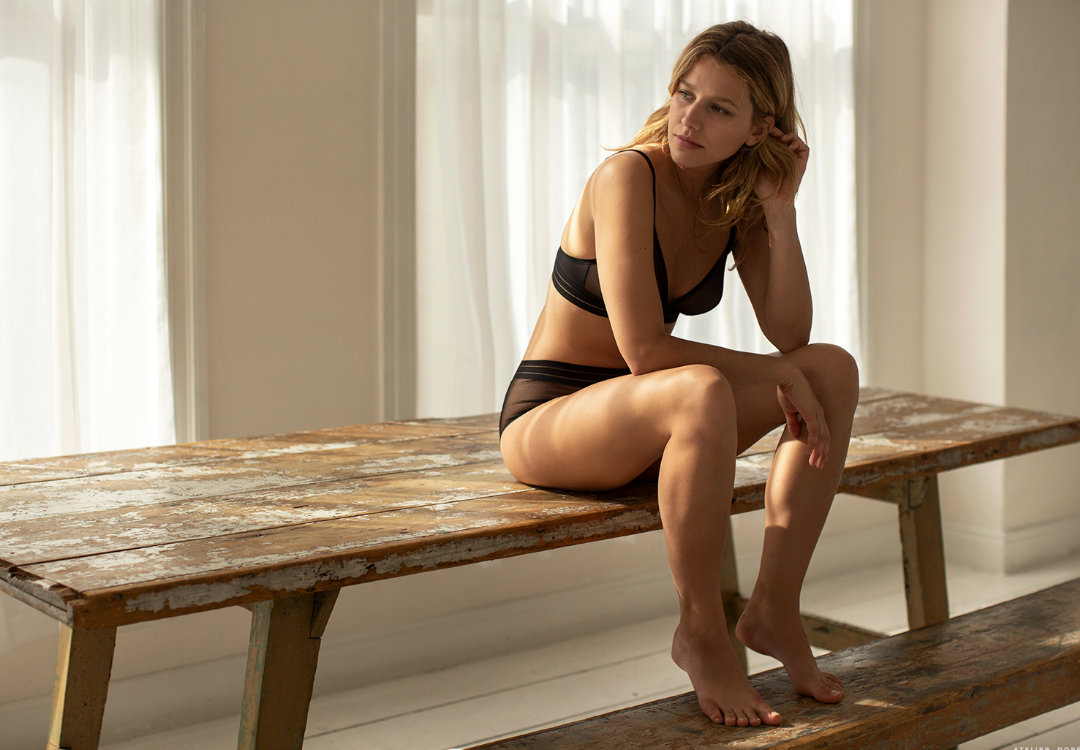 Maison Lejaby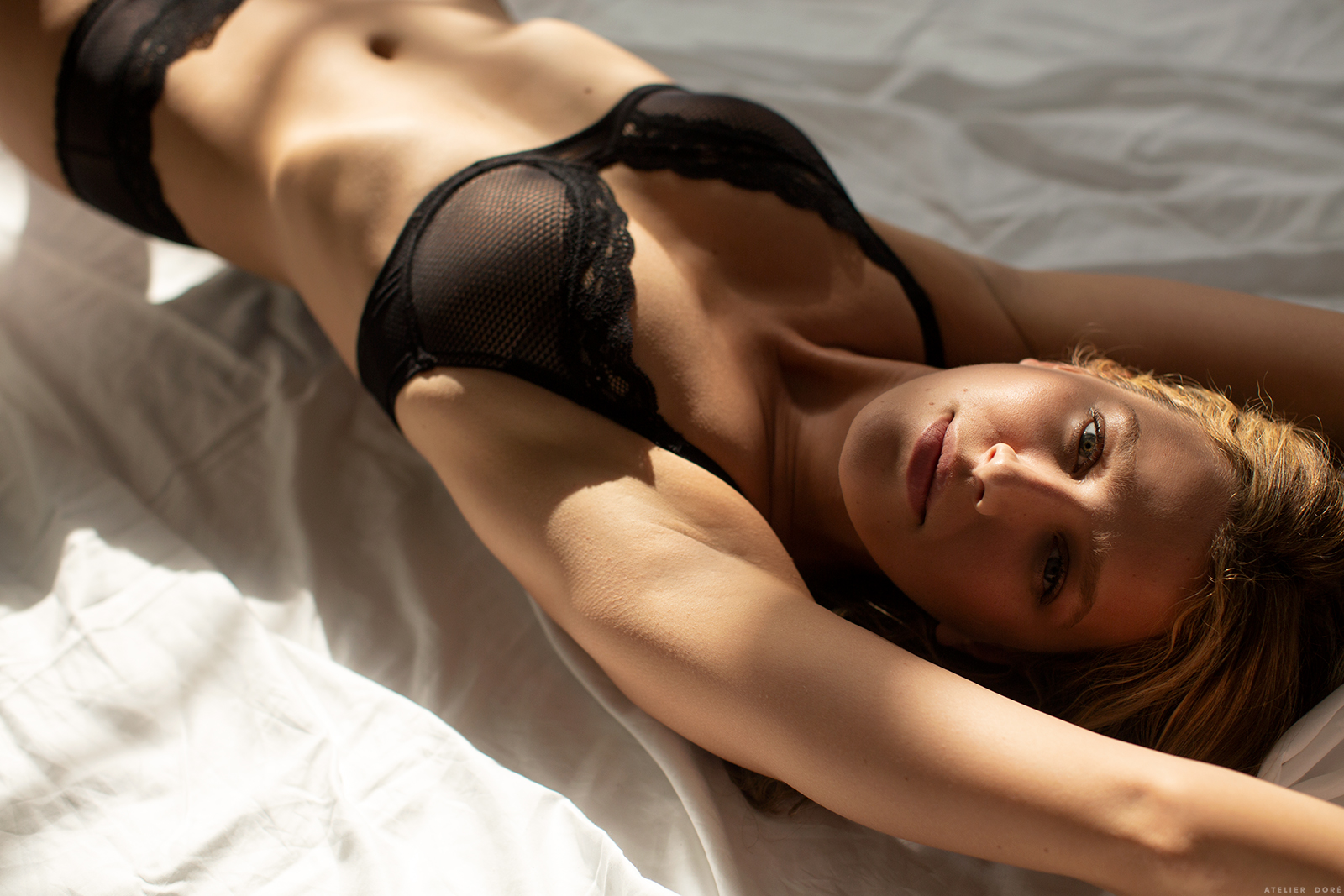 Passionata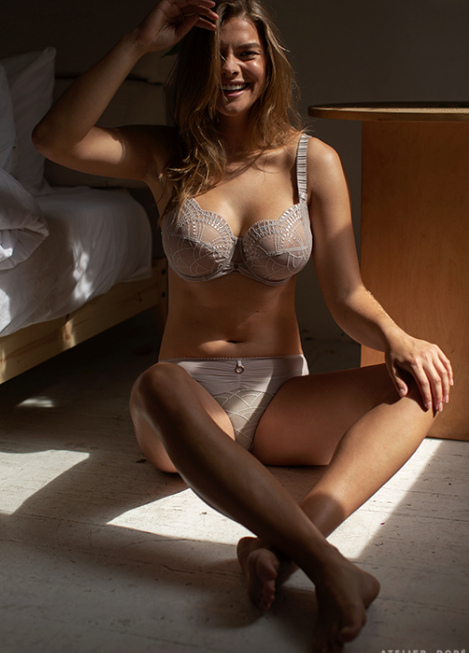 Empreinte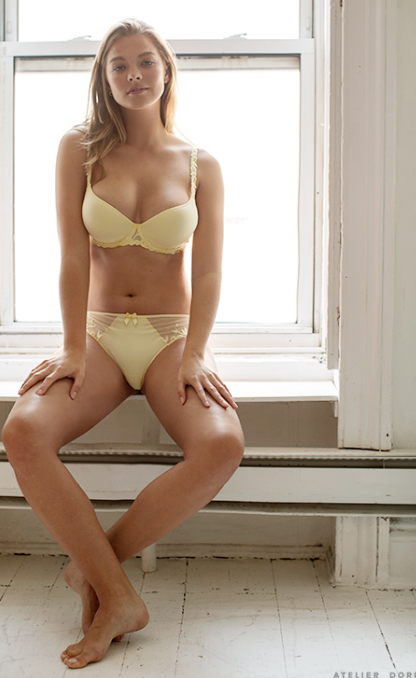 Simone Perele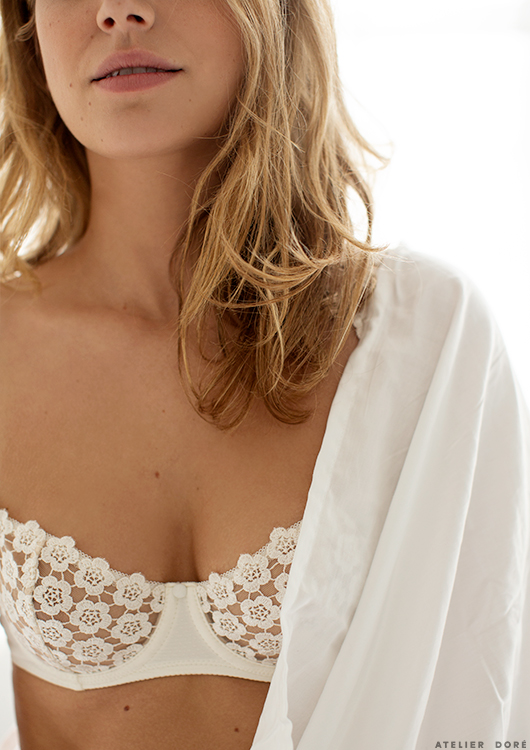 Louisa Bracq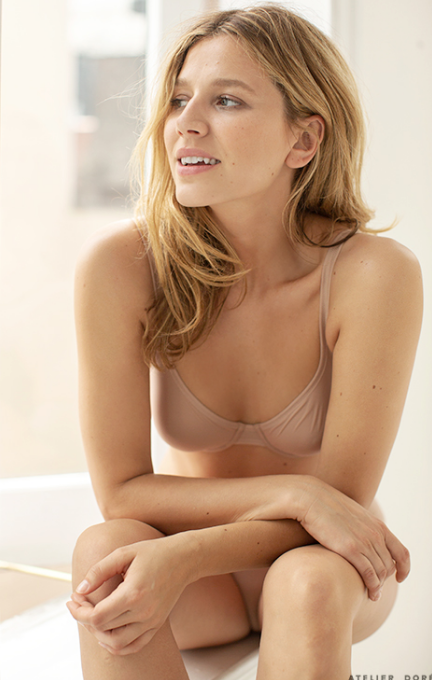 Epure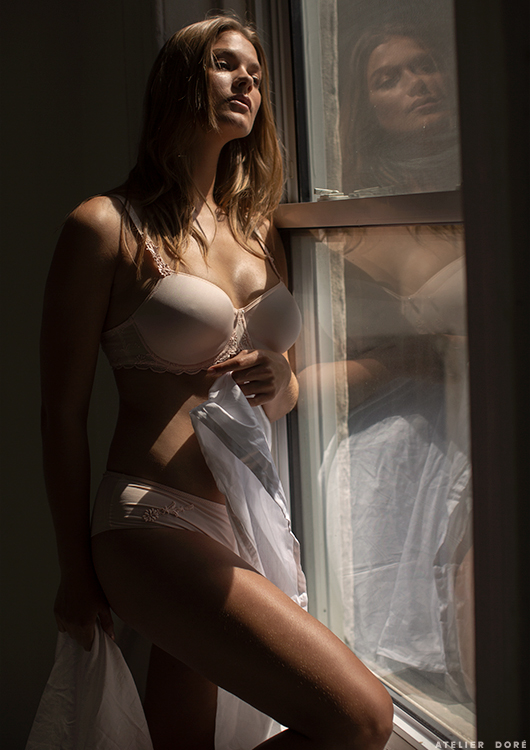 Antinea
Antigel