What's so Ultra about Violet?
The Life of Lavender
From the catwalk to the streets of Paris, lavender and its sister shades are clearly the colors of summer this year. Even Pantone, the company that brought us
the
gold standard in color naming systems, has declared purple (specifically "Pantone 18-3838 Ultra Violet" for you color enthusiasts out there) the color of 2018. Why?
"We are living in a time that requires inventiveness and imagination," says Leatrice Eiseman, Executive Director of the Pantone Color Institute. The power of violet "takes our awareness and potential to a higher level...from exploring new technologies and the greater galaxy, to artistic expression and spiritual reflection."
Shades of purple have also long been a symbol of the counterculture movement, brought to psychedelic life by Prince, David Bowie, and Jimi Hendrix, to name a few. (Purple haze, anyone?) This season you'll find lavender taking center stage with makeup (think eyeshadow and eyeliner), nail art, haute couture and, of course, French lingerie. We love its lightness, its whiff of mystery, and its association with one of our favorite flowers.
Time to bump millennial pink off its throne with lovely shades of lavender.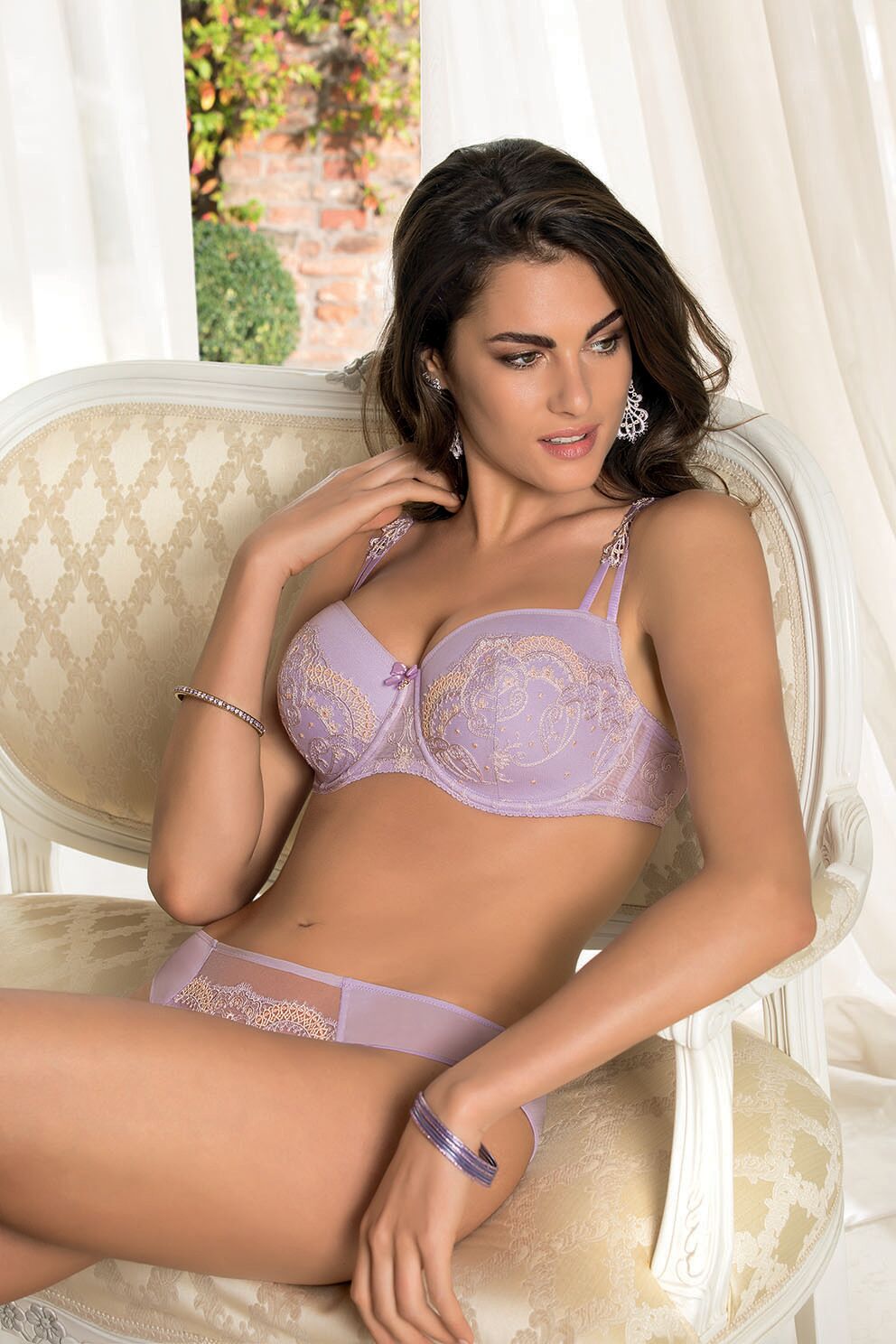 Lise Charmel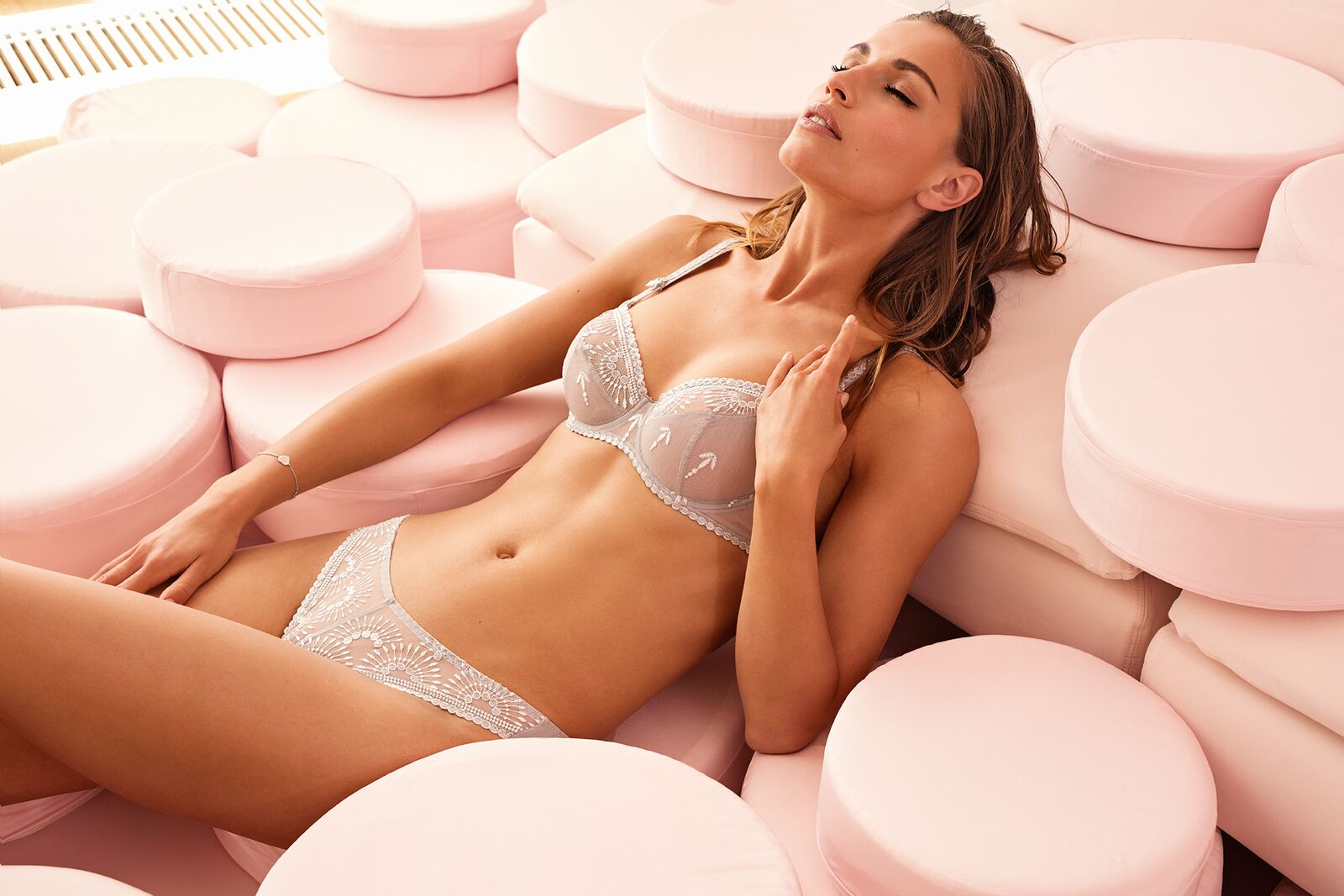 Louisa Bracq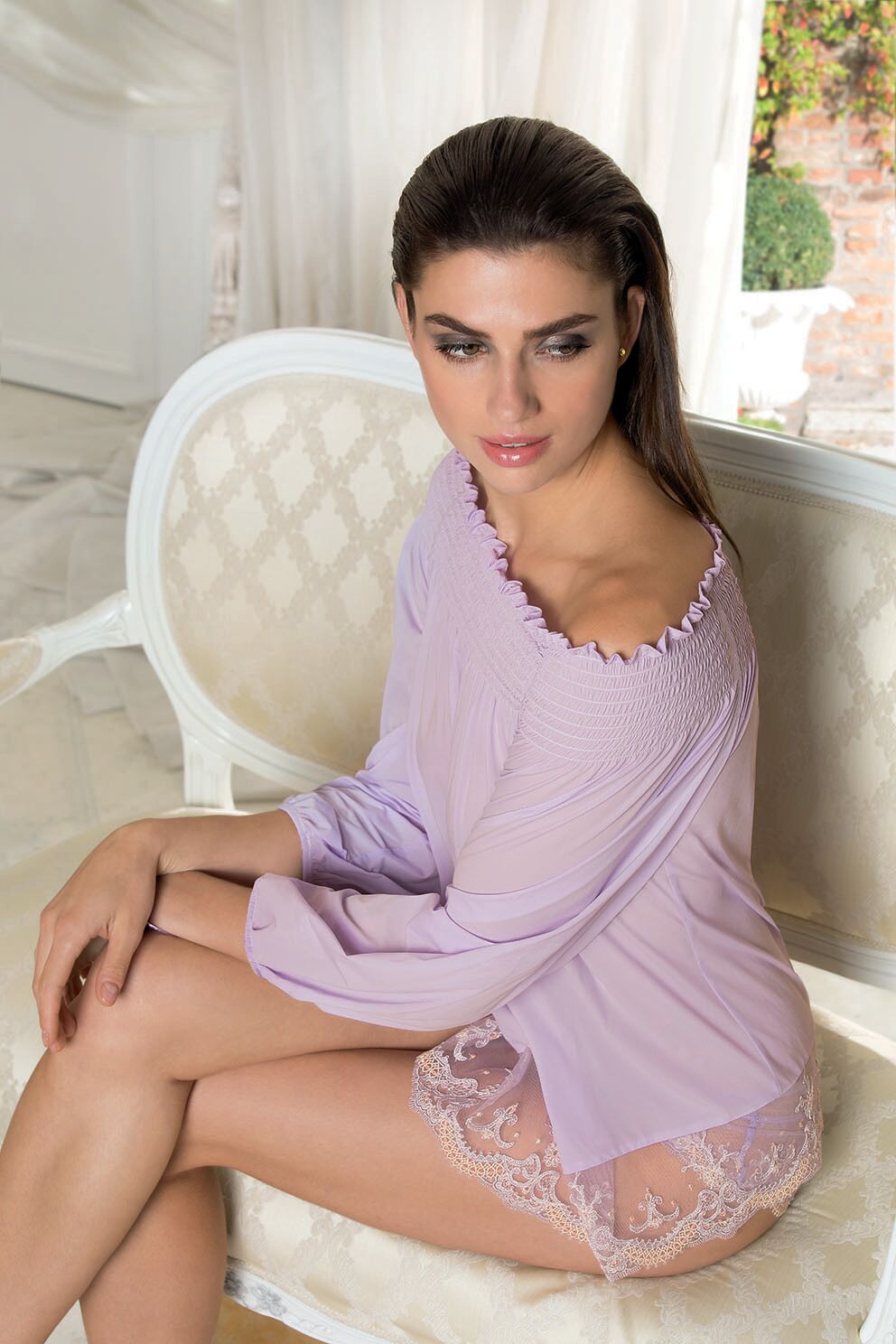 Lise Charmel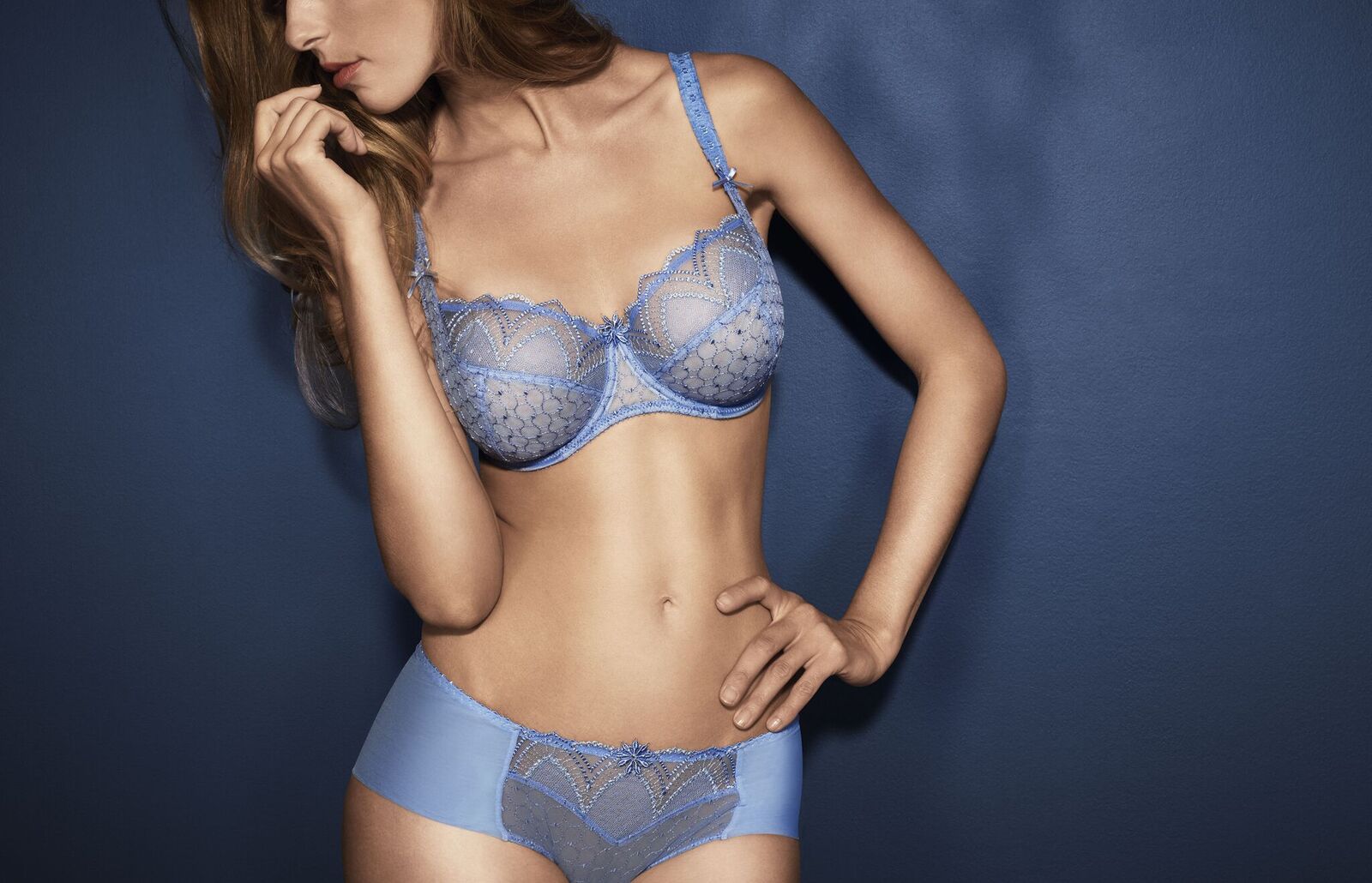 Empreinte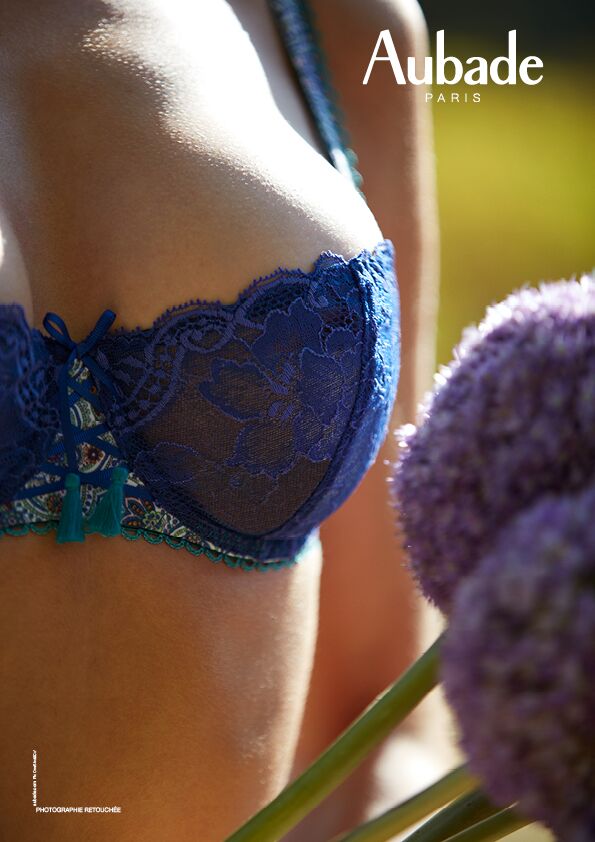 Aubade