Parlez-vous Aubade?
Celebrating 60 Years of Seduction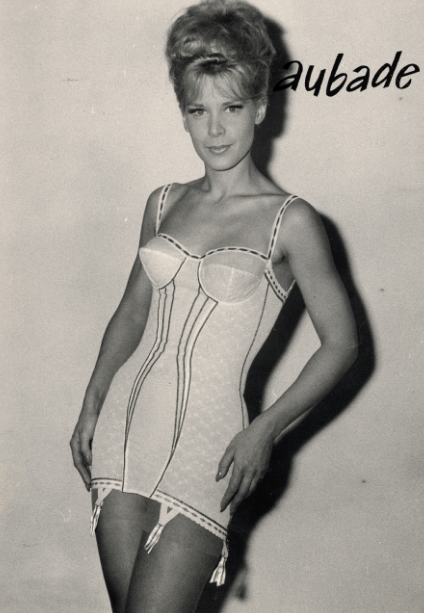 When America was still in bobby socks, 60 years ago, France gave birth to one of the sexiest lingerie brands on earth: Aubade. To celebrate its big birthday, Aubade is launching a communications campaign called "Parlez-vous Aubade," tipping its hat to the evolving culture of seduction and sensuality.
"Parlez-vous Aubade? is more than a new slogan," Aubade's Deputy Managing Director Martina Brown said in an
interview with Intima Magazine
. "It represents Aubade's outlook on 21st century love and romance. Men and woman aren't the same as ten, twenty or thirty years ago. The have changed and evolved, as have their relationships, constantly adapting to new trends and technologies, which they now use to seduce one another… Today more than ever, romance is a game in which each player takes on a different role."
Aubade has been forging trails with innovative advertising campaigns for decades, from this scandalous (for the times)
ad campaign in the 1960s
to its audacious
Lessons in Seduction
that debuted in 1992, which used word play to evoke the saucy grey zones of sensuality. Decades after their launch,
Lessons in Seduction
continue to leave an indelible mark on the lingerie landscape and reflect not only the changing nature of our times, but how lingerie itself changes with the times.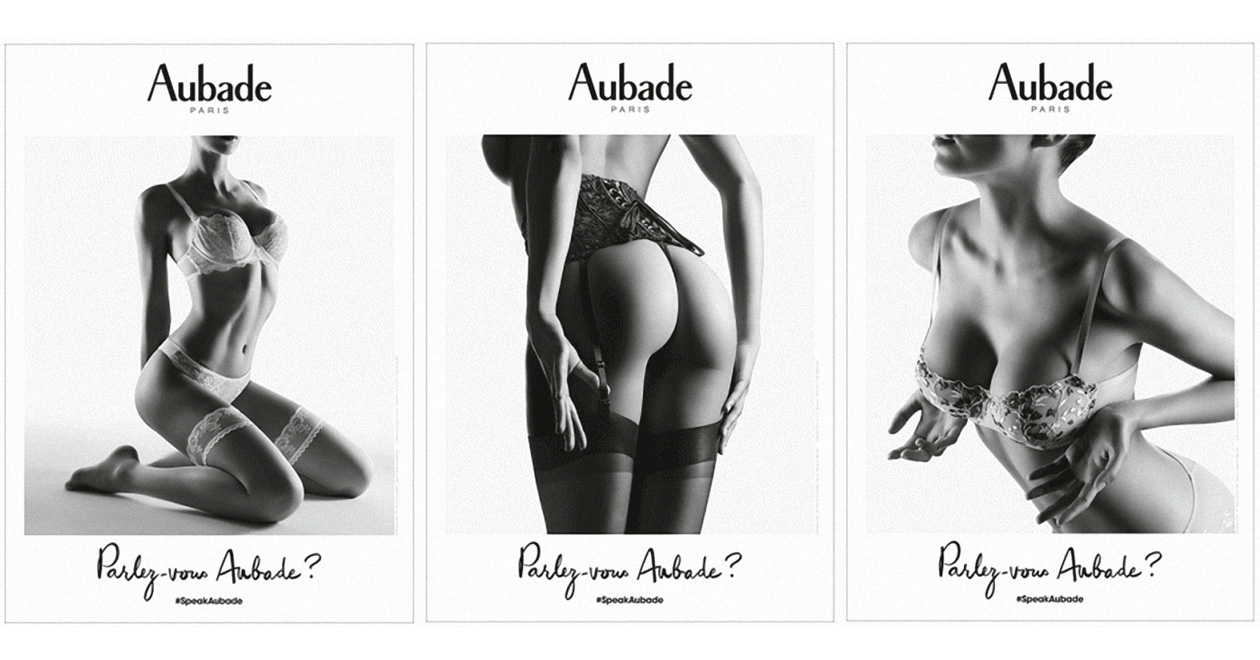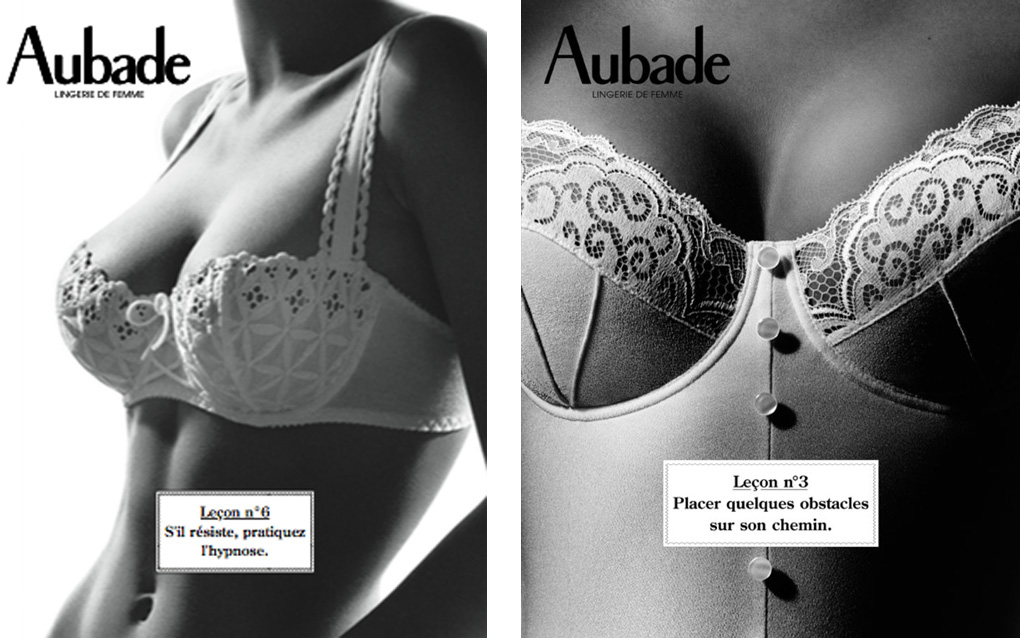 Lessons in seduction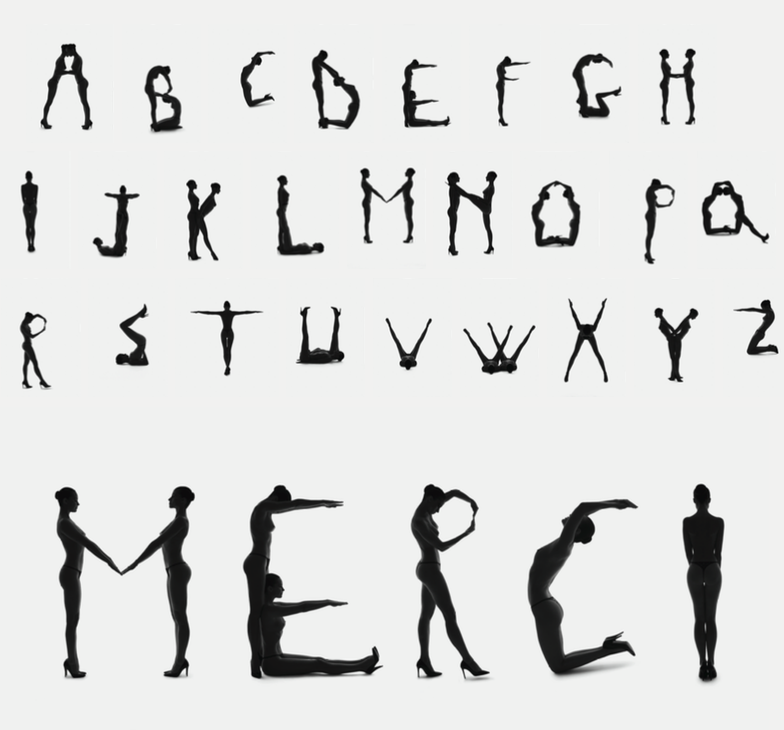 Alphabet of seduction
In sync with its 60th birthday, Aubade will open its new concept store in Paris this birthday year at 23 rue Tronchet in the 8th arrondissement.