Featured above: Caroline de Maigret
Who doesn't love fall in France? Strolling in parks as trees turn shades of ochre, people-watching in a sidewalk café, and, of course, making the most of layers, sweaters and scarves. When it comes to fashion, no one does this better than the French. Knowing how to make more with less - and with a only few basics - is almost hard-wired into their brains. Here are just five that French women wear with trademark style:
1. The marinière
The famous blue-and-white striped long-sleeve sweater or T has been on the French fashion radar forever. Originally worn by sailors in the French savy (and also called a "Breton shirt"), the marinière was put on the fashion map by Coco Chanel, who featured it in her Deauville boutique as "navy style." It can be worn up or down, and tucked into high-waisted pants for a more cool, casual look. (News flash: The tri-color marinière includes a red stripe, adding pop to this French classic.)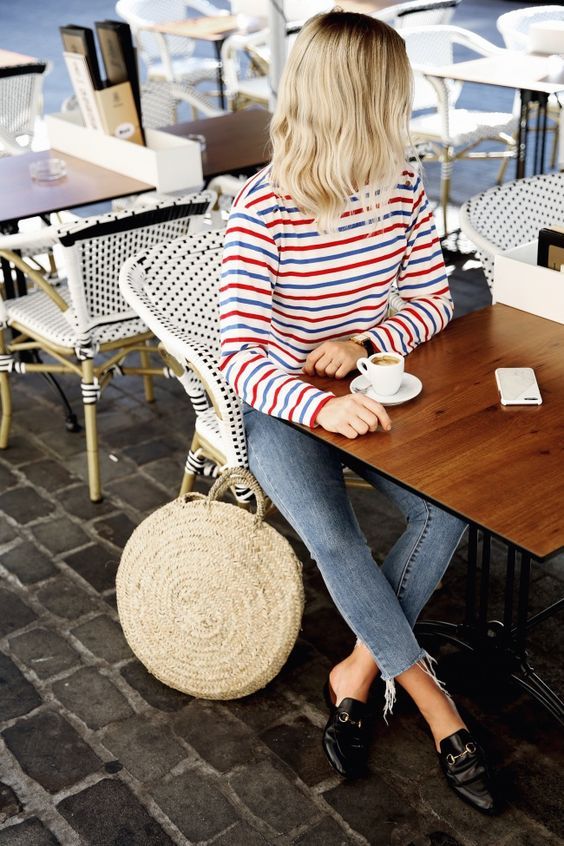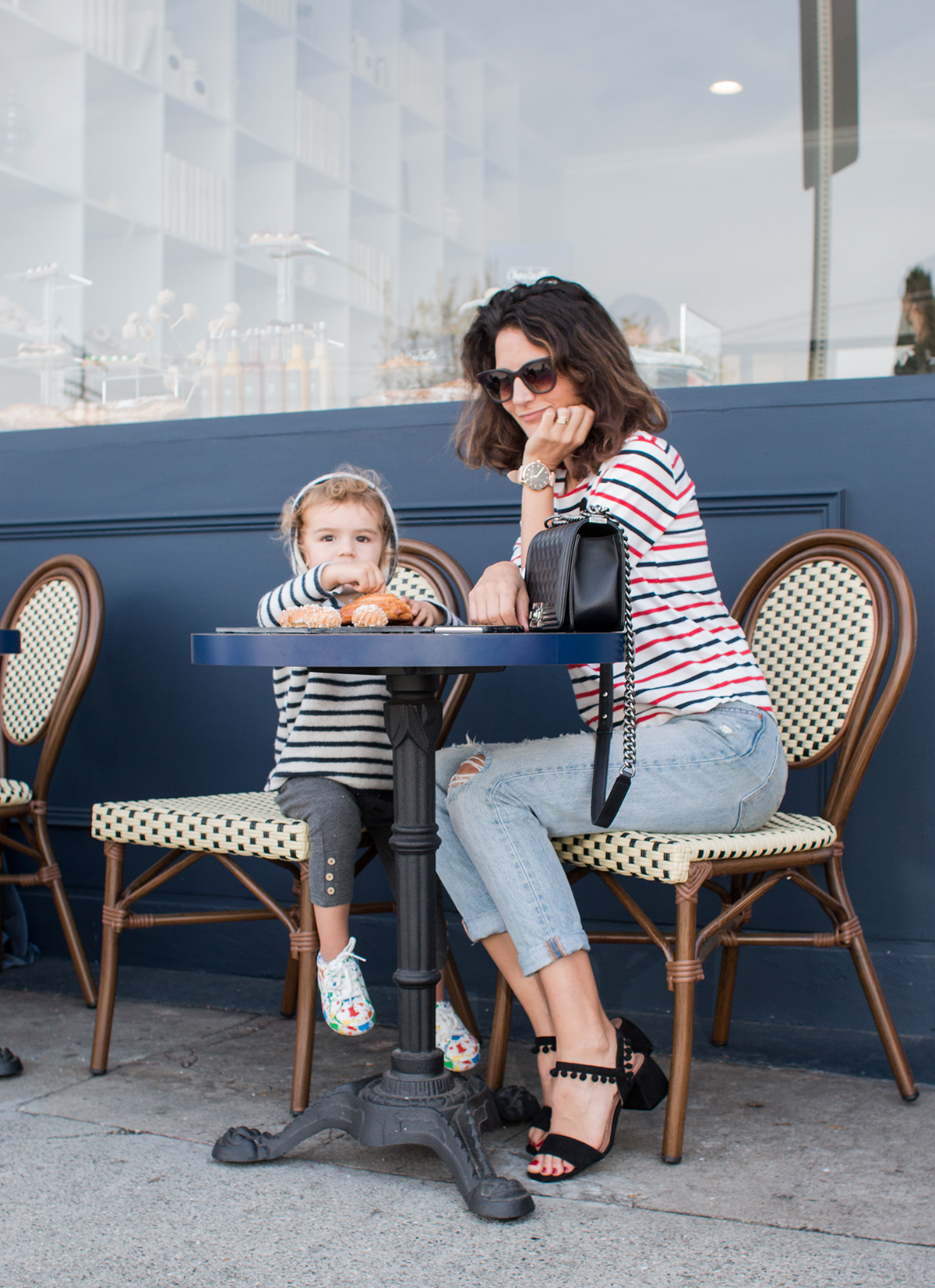 2. The Trench coat
This fall basic is such a well-loved and versatile must-have for the fall it almost bears no mention. They're practical and sophisticated, keep you warm and dry –
and
chic. In beige, cream, or any variation thereof, the trench coat can be worn with jeans or shirts and dresses; above or below the knee.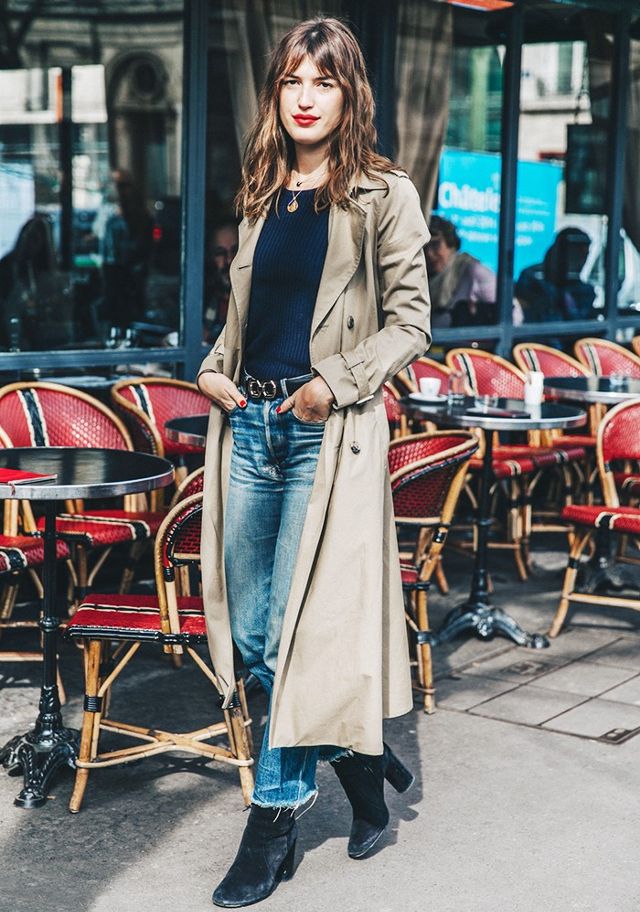 3. Sneakers
Ah, and you thought we were going to mention little black pumps – right?
Mais non
. The casual-chic sneaker trend is still going strong. Comfortable, modern, and as versatile as the trench, sneakers are great with jeans, but we also love wearing them with black men's pants for the sophisticated
garçon
look.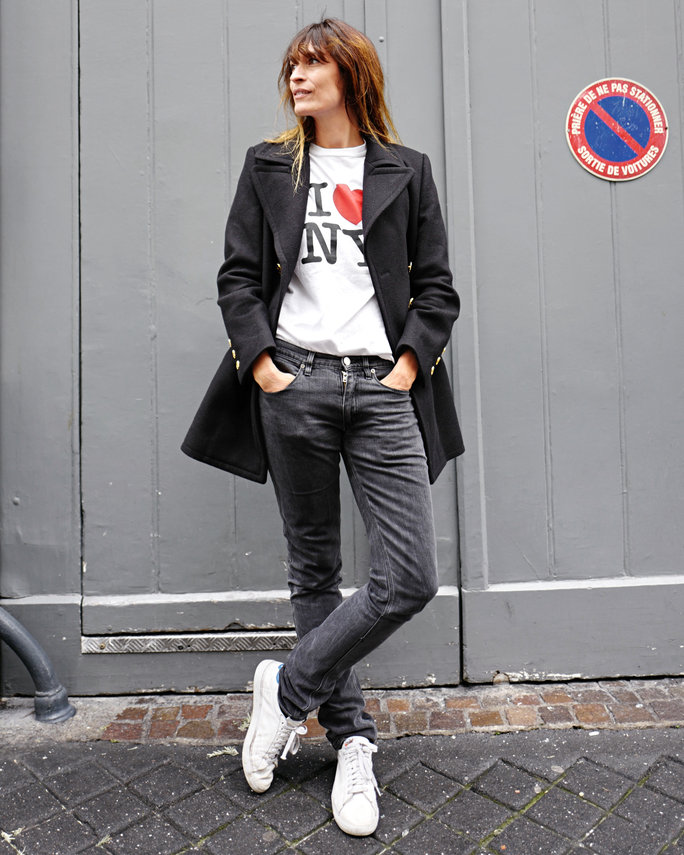 4. The blazer
Yet another classic, the blazer out-paces the trench coat in sheer versatility. They look great with just about everything, from casual jeans to more formal dress fashion and are
the
centerpiece of the traditional "power suit." The beauty of the blazer lies in its ability to add flair to just about any look. We adore a blazer that's a bit oversized, with a slightly masculine cut like the one in our feature photo of Caroline Maigret or the shabby-chic blazer worn by the adorable Charlotte Gainsbourg.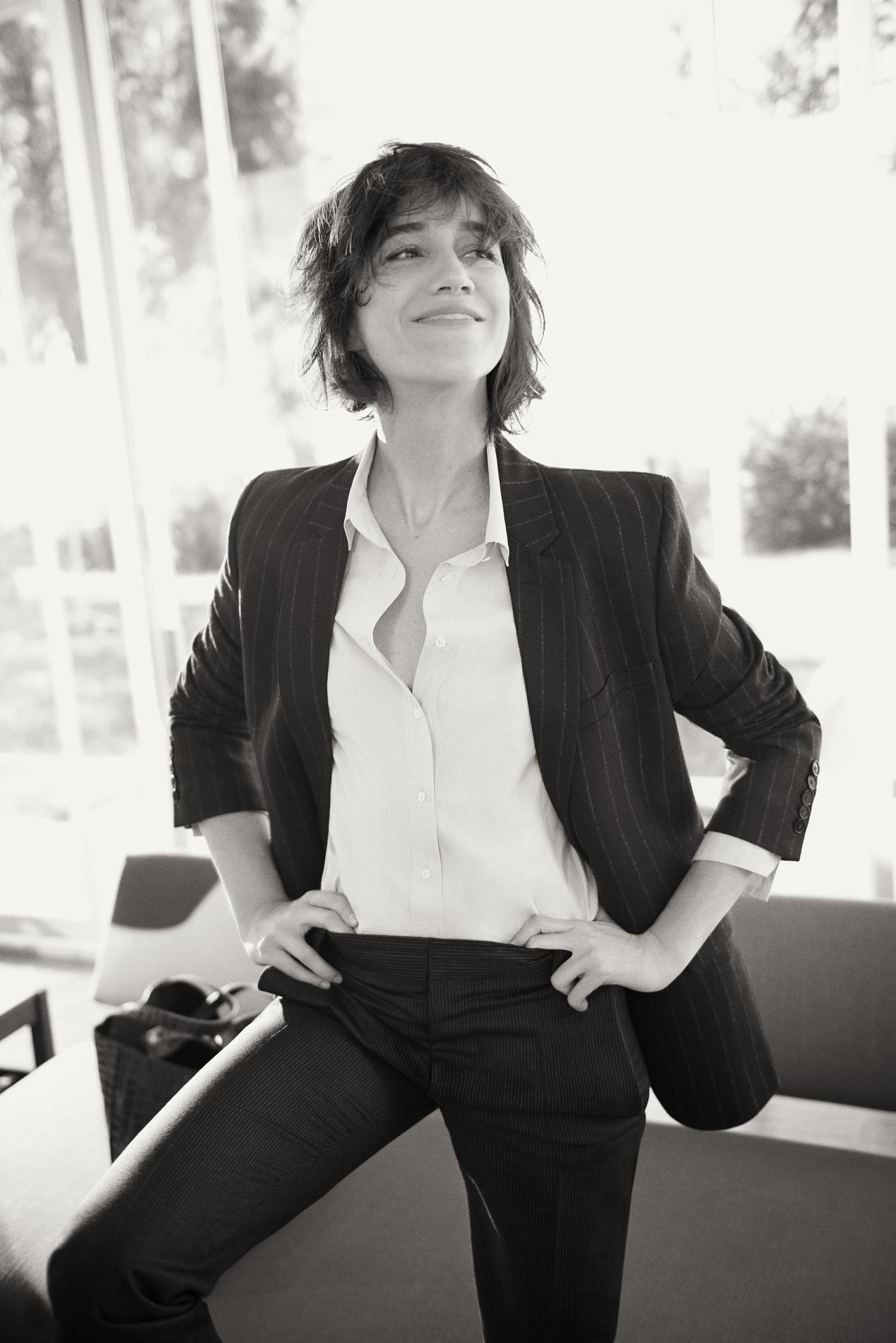 5. High-waisted jeans
Like the blazer and the trench, high-waisted jeans have been a perennial classic forever. They're both comfortable and form-flattering because let's face it, ladies: We have hips. High-waisted jeans are meant to accommodate our bodies and flatter just about every figure (and no, we're not talking about infamous "mom jeans," either). They can be worn with heels or sneakers, dressed up or down.