Declarations of Freedom
Maison Lejaby Celebrates "Top Liberty"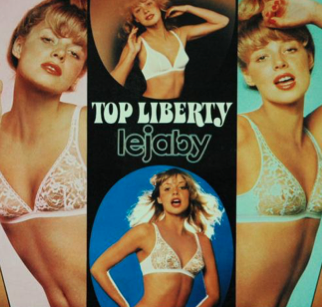 In 1972, Maison Lejaby launched the "Top Liberty" Miss Lejaby: A soft, wireless, lacey triangle bra that regaled French women. Revolutionary in design, it provided a confluence of beauty, lightness of being, and support – all of which could be summed up in one word: Freedom.
To celebrate almost half a century of this maverick lingerie, Maison Lejaby has reintroduced Miss Lejaby with a series of six 15 – 20 second videos. Each one is a statement about freedom aligned with six colors. So far, three videos have been launched: The Blue Declaration ("To be free is to have a plan"), the Yellow Declaration ("To be free is to wear lace"), and the Black Declaration ("To be free is to have the perfect cup.")
Each video is narrated by a different woman from real life who reads from a "Lingerie Manual." Together, the videos sing the praises of lingerie design (i.e., that very first, fine-lined pencil sketch on paper), lace (there's nothing softer yet more resilient), and the geometry of the perfect cup. Check all three out and stay tuned to Maison Lejaby's Facebook page for future Declarations of Freedom.