The Renaissance of Maison Lejaby
An interview with artistic director pascale renaux
Lingerie Française
: You have a compelling background and mix of savoir-faire in the world of fashion and lingerie.
Pascale Renaux
: I've always been interested in the functional aspect of things and in responding creatively to specific needs. I love working with the morphology of different women of all ages and shapes, and creating intelligent design that is both beautiful and functional. Ultimately, everything comes down to how we feel when we wear lingerie: We primarily want lingerie that fits us well and highlights our bodies; the rest is added value.
What makes lingerie so interesting to me is its relationship to the human body. If we were naked all the time, our bodies wouldn't be as exciting or have the same allure. Lingerie enhances the seductive nature of the body, which is not to say that we have to wear lingerie that is ultra-sexy and erotic to do so.
LF
: When you came on board at Maison Lejaby, you not only changed the design DNA of its collections; you also rebranded the company.
PR
: Completely, yes. When I was offered the job of artistic director, I saw that there needed to be a certain cohesion between our products and the way they were presented. So one of the first things I did was rework the entire graphic look of the company, in addition to developing the concept of our flagship boutiques.
LF
: And in the course of doing so, you created an entirely new identity.
PR
: Exactly, but I did so while paying homage to the company's past; for example, I integrated the company's iconic blue and black colors from the 1970s into this new identity. I was inspired by company's incredible past in rebuilding its future.
LF
: What can we expect moving forward?
PR
: We're working on a collection for next year that embraces the concept of what I'm calling "athleisure." It's essentially a cross between loungewear and travelwear that corresponds to the nomadic lifestyle of the modern woman: a simple multifunctional wardrobe that you can wear inside or outside, from your living room sofa to your airplane seat, changing just one or two accessories to get a new stylized look. For example, you might throw on a big knit sweater, a pair of boots or heels, and a leather jacket over a knit shirt and head to an expo in New York, or to a dinner party. Pieces will be different but interchangeable so that they respond to the entire range of experiences that we have as modern women.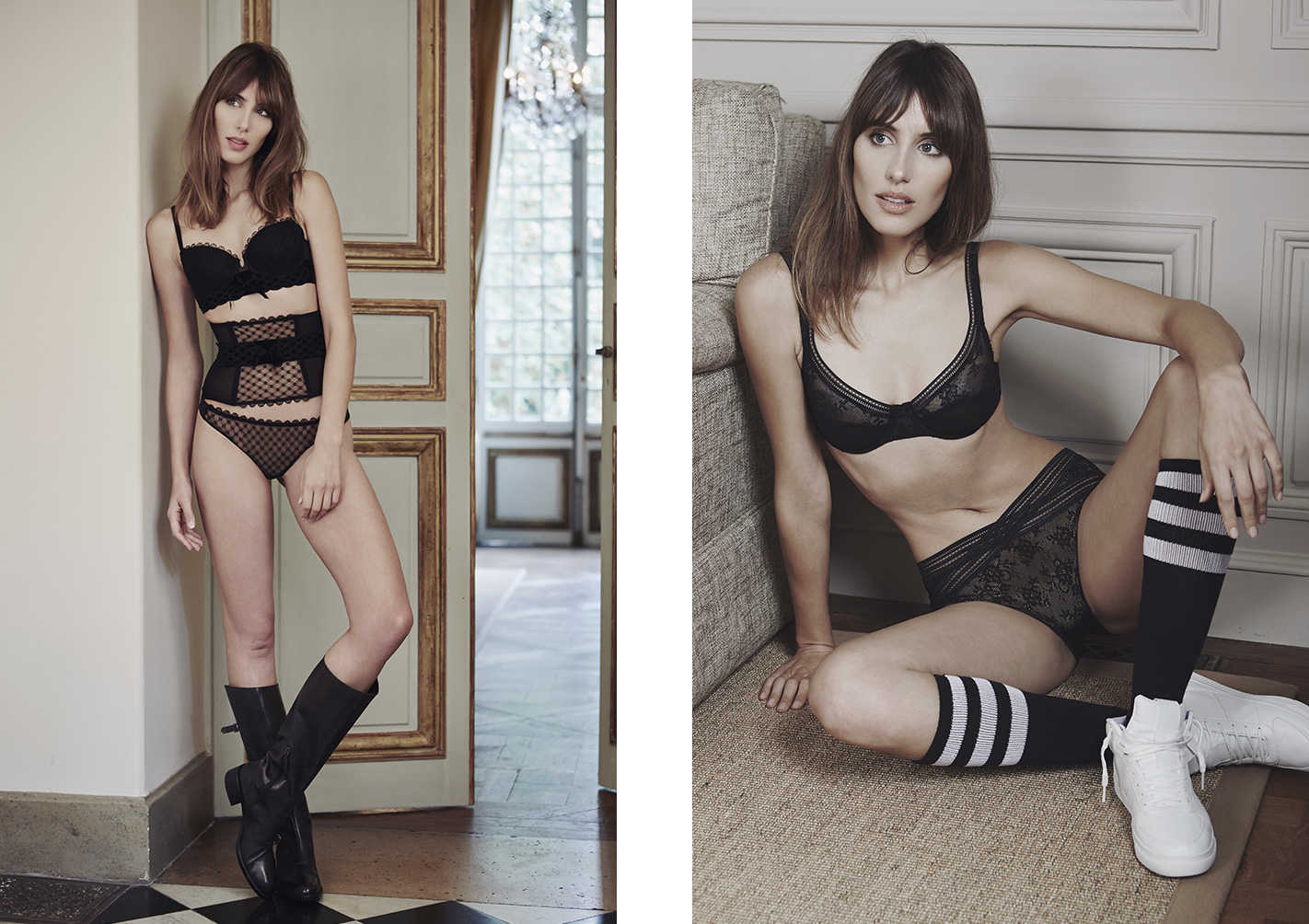 I love this concept because it corresponds to my own daily life: I'm always on-the-go between Paris and Lyon, on trains, in taxis and subways. I love the idea of having a little suitcase or a mini-kit that lets me easily have very comfortable and very different looks, so that I can go from the board room to the hotel room, slip into something simple to relax or put on a pair of tennis shoes and do sports, then go out dinner.
LF
: How would you define the French woman's mindset when it comes to fashion?
PR
: There's a Lacoste slogan that I adore that I think is the embodiment of the French woman's mindset; it's called "unconventional chic." French women have this unconventional chic as well as a sort of effortless chic, but it's still result of lots of work. They might go to a dinner party with tousled hair, looking like they just got out of bed, but in reality they might have spent six hours getting that look.
Not to fall prey to stereotypes, but the American woman will usually do more work - and it will look that way: she'll get her hair professionally blow dried, her brows waxed, do her eyelashes and eyelids, apply blush and lipstick, work on her complexion and get a manicure.
The French woman on the other hand - what is she going to do? She's going to say to herself: either I put the focus on my eyes or on my mouth; either way, she's going to look very natural. If the focus is on her mouth, then she'll wear red lipstick – and I mean a
real
red lipstick that's going to be the highlight of her make-up – and the rest of her face will have no make-up, or it will be very minimal. Or, on the contrary, she'll keep her mouth and lips very natural and not made-up,
but
she'll make her eyes stand out more. She'll never do the 'total look,' however, and get completely made-up. There will always be one element - the strong highlight - and the rest will be 'falsely' natural. Having that natural look is actually a lot harder to pull off than being overly made-up.
LF
: That said, French women will get dressed to go outside to, say, the boulangerie to buy a loaf of bread; you'll rarely see them in sweatpants that they've quickly thrown on.
PR
: It's true that French women don't go shopping in sweatpants, but, on the other hand, they're capable of doing everything in the same jeans from morning to night. And they always have this 'thing' going on - always with little cool detail that's alluringly "off." For example, as part of the rebranding of Maison Lejaby, instead of putting models in stilettos I put them in men's shoes, which is very Parisian; these days you'll find Parisian women wearing beautiful, form-fitting dresses, but to offset that overly polished look they'll wear little men's shoes or even cool running shoes; there's always that little touch that "breaks" the uniformity of a look – that's what's interesting and I adore that. I adore adding a little touch to an overall look that's almost like a little imperfection or a defect, but that, in fact, brings the whole look together and makes it interesting. When a look is too polished and put together, it's not interesting.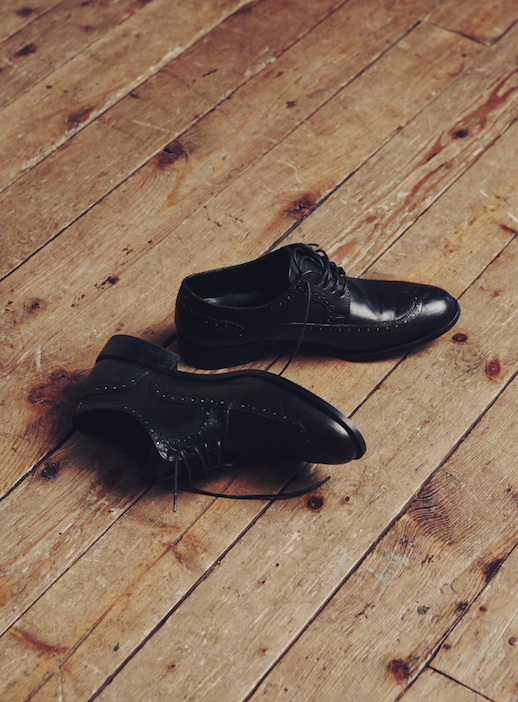 LF:
Yes, that's very French and what we admire about the French. We Americans aren't really cultivated in the same way.
PR
: It really is a question of the way one is cultivated - and that's also very interesting. Maison Lejaby is distributed all over – in Russia, England, Italy, America. Each culture is entirely different and appropriates products in different ways. You could do an entire socio-anthropological study just on that.
LF
: And yet there are things about lingerie that remain universal.
PR
: I think that now, lingerie is first and foremost about bringing pleasure to oneself. Of course we all buy lingerie for special occasions in a premeditated way, but I think all women understand that the biggest seduction starts with being yourself, because if you feel good in your own skin - even if you're wearing just jeans and a t-shirt - you're going to be much more beautiful than a woman who's overly made-up. You exude a different energy. And since the first thing we put on in the morning is lingerie, it only stands to reason that if you feel good and comfortable in it, you start your day on a basic level feeling good. I think all women understand this.
It all goes back to the evolution of cultures; even in fashion, you see a reflection of everything that's going on in society. Fashion isn't frivolous – it's really the barometer of how we live and how we change, and lingerie is right there with it.
Maison Lejaby is an atelier, a design house; it will always be that way. That's the difference and the soul of our enterprise. Journalists always ask us:
Who is the Maison Lejaby woman
? My response is that there's no
one
woman who fits that bill; rather, there's a mindset, a way of being that we want to evoke: a touch of rocker chic, a slightly boyish quality imbued with natural elegance, and a free-spirited sensibility peppered a sense of humor and a lightness of being.