Lise Charmel's Inspired Romanticism
This Spring/Summer,
Lise Charmel
offers a collection in a lush palette that ranges in tone from romantic pastels to vivid and sexy colors. Emotion played an important role in evoking a more natural form of sensuality. A thread of modernity is woven into the collection as well, expressed in fabrics, design, and artisanal savoir-faire. Traditionally "hot" seduction is more elusive and in tune with the spirit of freedom, personal expression, and a softer femininity.
Maestria Andalouse
is simultaneously elegant and alluring. Inspired by Andalusian art, it evokes the beauty in every woman with exquisite original finishing and a suggestive play of transparencies. Red and black, traditional symbols of desire, highlight this line's bold and passionate look. For Maestria Andalouse Lise Charmel created an exclusive and ultra-modern Leavers lace from Calais that features beautiful woven roses in a geometric pattern.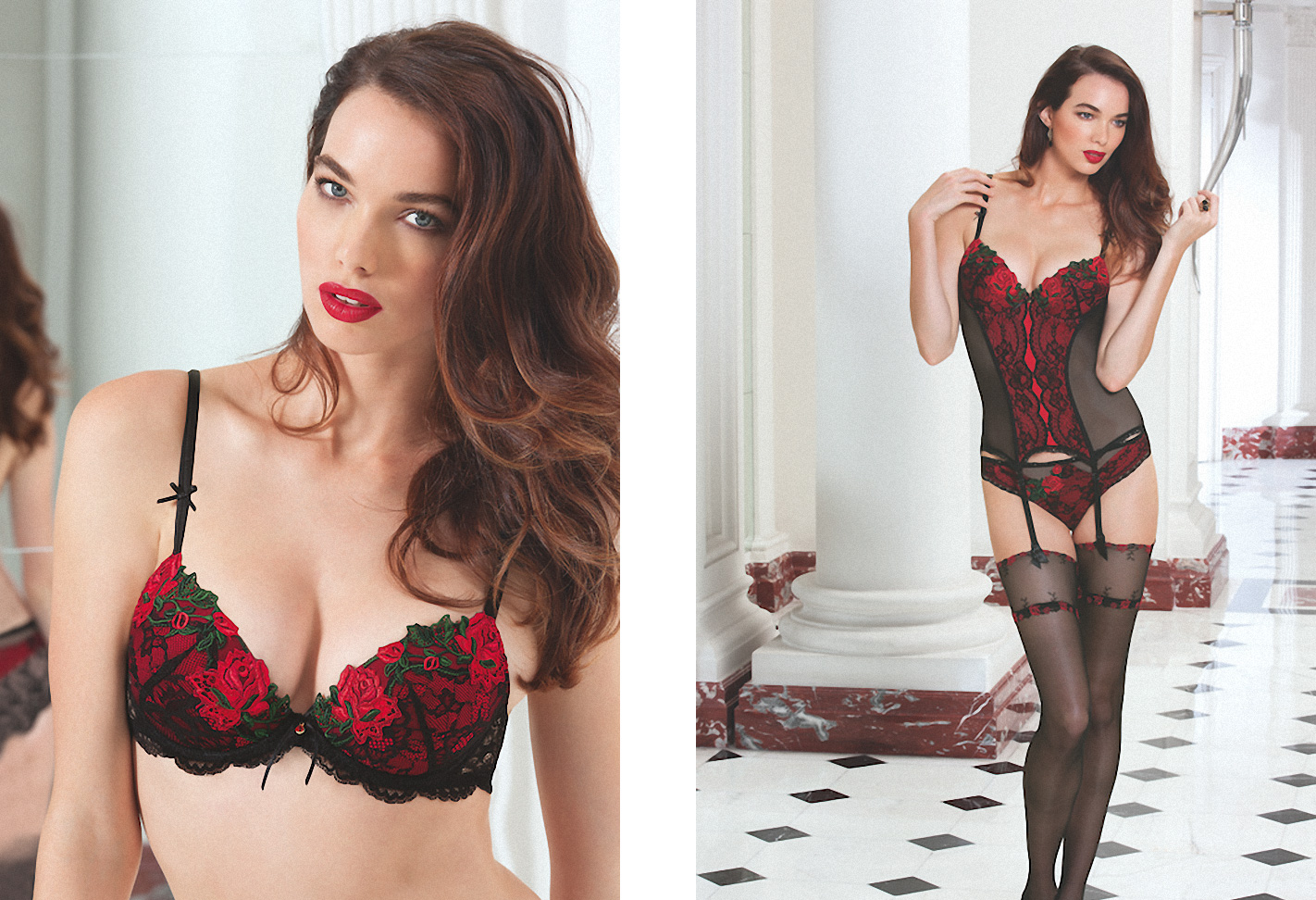 Sonate en Bleu
is the sporty chic flagship line of the season. Blue and pink lace bring to life a radiant femininity that evokes the ebullient spirit of cruise ships and emerald seas. Sonate en Bleu also features an innovation in haute couture: a high-tech 3-color lace with polyamide, polyester and viscose fibers. This unique innovation in world-class lace, which is possible thanks to its sophisticated color gradients, reflects all the nuanced richness and delicacy of a flower.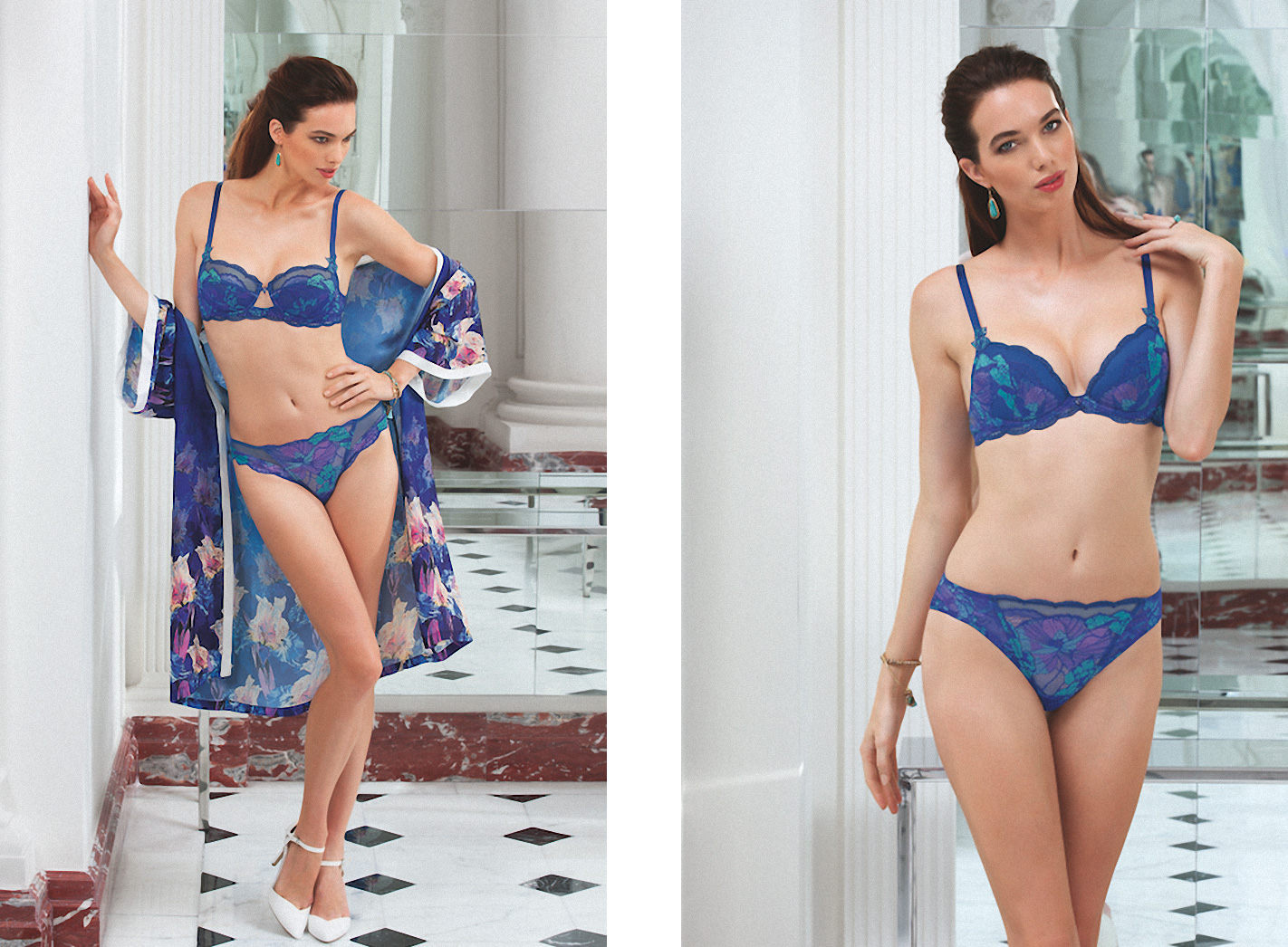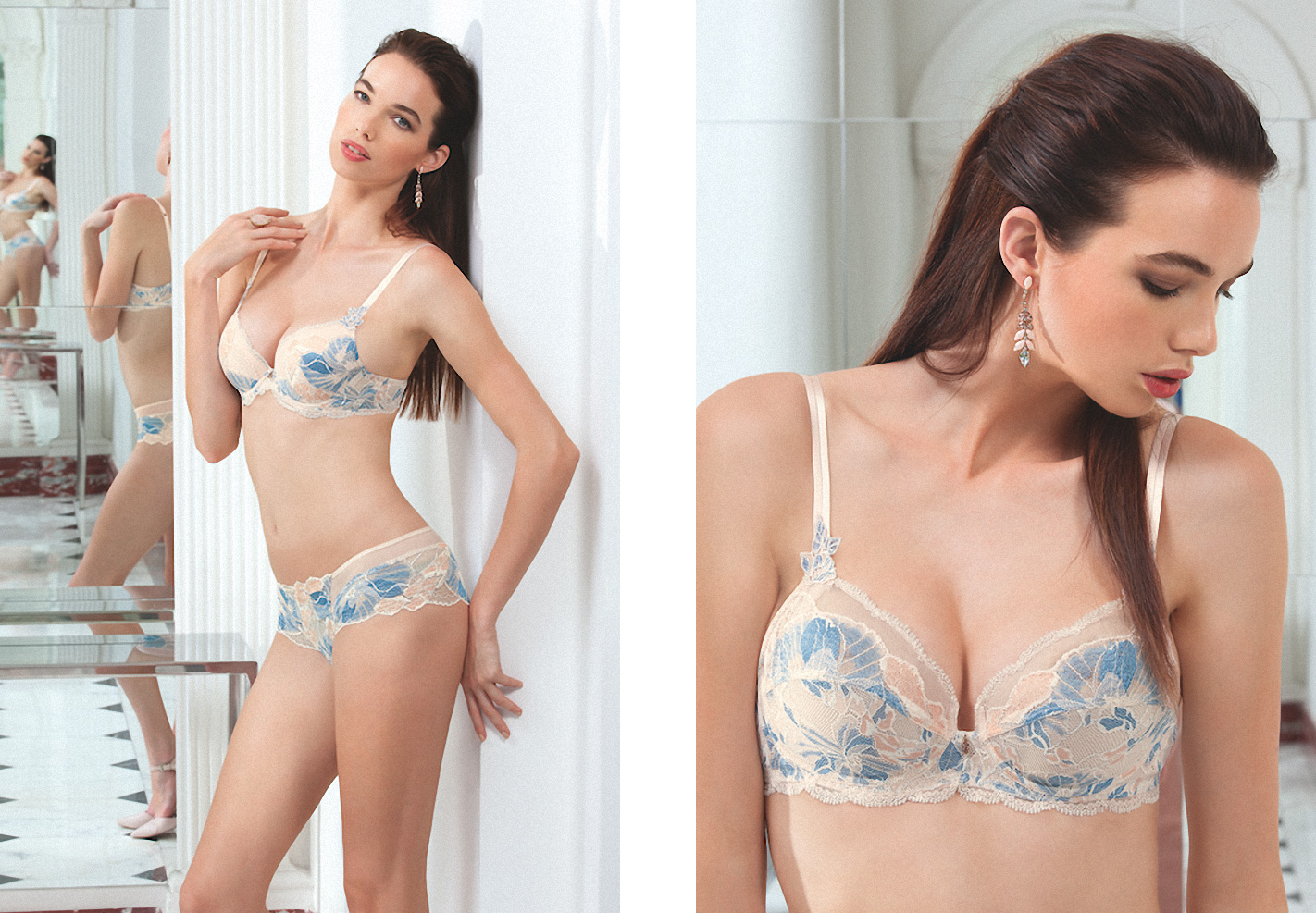 With
Aria Pastel
, Lise Charmel has created a gorgeous floral print with a fresh, feminine and joyful look that's also inspired by the vibrant colors of nature. Thanks to ink-jet printing techniques, these bright floral patterns are enhanced with a unique luminosity. Ornate multi-thread embroidery adds to the refinement of this line, in addition to a zamak jewel with three iridescent Swarovski stones.